---
The most advantageous aspect of a single cup coffee maker is the ability to make one cup of coffee and not have to pour the remainder down the drain.
---
Keurig K-Classic Coffee Maker, Single Serve K-Cup
Rhubarb Color. Simple button controls: Just insert a pod, select your desired cup brew size, and brew a great tasting cup in under a minute.
---
This site has an affiliate marketing relationship with advertisements. I may receive a small referral fee or commission if you sign up for services or purchase a product. This allows me to continue to create content.
---
Coffee & Tea Pods, K-Cups or K-Pods
They are both easy to use and come in various flavors and styles of coffee. That's where the similarities end between K-cups and K-pods.
---
---
Keurig K-Cafe Single Serve K-Cup Coffee, Latte and Cappuccino Maker with 96-Count Variety Pack Single Serve K-Cup Set Bundle
Bundle Includes: Keurig K-Cafe Single-Serve K-Cup Coffee, Latte and Cappuccino Maker, Bestpresso Coffee 96-Count Variety Pack Single Serve K-Cup Set (Breakfast, Colombian, Donut and Italian)
---
---
Bigelow English Breakfast Tea Pods
---

---
Coffee pods are very simple little doses of coffee grounds, in a flat little round pack that looks a lot like a teabag. No bells and no whistles. They can be used by several different types of coffee machines, such as the Keurig, Bunn MyCafé, Hamilton Beach, Krups, or Cuisinart.
---
Cuisinart Single Serve Brewer Coffeemaker
K-Cup-compatible brewer makes one cup at a time.
---
Folgers Classic Medium Roast Coffee, 128 Keurig K-Cup Pods
No matter what morning brings, you know you can count on quick and convenient Folgers K-Cup pods for The Best Part of Wakin' Up. Folgers Classic Roast coffee delivers rich, smooth flavor and a famously fresh aroma for a distinct experience every time. It's the quintessential Folgers medium roast coffee—an essential and delicious highlight in even the most hectic mornings.
Packaged in genuine K-Cup pods, these simple single servings are optimally designed for Keurig brewer and brew in just a few minutes. STOCK UP NOW with this 128-count package for an easy way to help make every day a little better. SNAP EBT ELIGIBLE.
---
---
K-Compact Single-Serve K-Cup Pod Coffee Maker, Turquoise
---
And not only are they flexible enough to use in several types of coffee maker, but there are also several companies that manufacture the pods. This gives you a good selection to choose from without being limited by one particular line of coffee.
---
Keurig K-Mini Plus Coffee Maker, Single Serve K-Cup
Available in Evening Teal, Cardinal Red, Cool Aqua, Matte Black, Misty Green, Studio Gray, or White
---
Dunkin' Original Blend Medium Roast Coffee, Keurig K-Cup Pods
SNAP EBT ELIGIBLE
---
---
---
This makes it possible to have a cup of hot, Freshly Brewed Coffee or Tea anytime of the day or night without making a full pot or trying to break the measurement down to one or two cups for a full-size coffee maker.
---
Hamilton Beach FlexBrew Single-Serve Coffee Maker
Available in Red or Black & Chrome.
---
Cafe Escapes, Chai Latte Tea Beverage, Single-Serve Keurig K-Cup Pods
120 Count (5 Boxes of 24 Pods)
---
---
Single cup coffee brewers also make is possible for offices and businesses to offer fresh coffee to clients without having to discern whether or not the coffee in the pot is fresh. Coffee lovers know that there is nothing worse than old coffee.
---
---
---
K-Cups or K-Pods
Now, a look at the K-cups. Clearly, they are designed solely for use with the Keurig line of coffee makers, so are a bit less flexible in that regard. But they have put together an impressive line of varieties that it really doesn't make that much difference.
There are K-cups with varietals, decaf, and flavored coffees in many different types of roasts. Their tea selection is very diverse, including teas from Bigelows and Celestial Seasonings. One thing that K-cups have that pods do not have, is Hot Chocolate.
---
Joe's Cup O'Cocoa
---
Celestial Seasonings, Green Tea, K-Cup Portion Pack for Keurig K-Cup Brewers (Pack of 48)
Traditional green tea with fresh flavor and a smooth finish. Airtight to lock in freshness and flavor. Brewing occurs inside the K-Cup, so no flavor residue is left behind to spoil the next cup.
---
---
While the pods are simple gauze pads, the K-cup is a more complicated little package. They are made with hard plastic, and the filter is sealed inside with the grounds. The little container is part of the brewing system and helps to produce the right amount of pressure and water flow for brewing.
---
The K-cups are more expensive than pods and take up more space because of their plastic shells. But you also get more choices, and the Keurig machine will make hot chocolate which you can't do in a pod machine.
---
---
The days of having to settle for the local delivery company are over and businesses and individuals alike can choose to use an Internet coffee service to send their coffee supplies on a regular basis and often for less money.
---
Keurig K-Duo Single Serve and Carafe Coffee Maker
---
Eight O'Clock The Original Medium Roast Coffee K-Cup Pods (100 Count)
---
Folgers Black Silk Coffee K-Cup Pods (100 Count)
---
---
Add a Sweet Treat—Miss Ellie's Famous Coffee Cakes
---

---
Heating/Cooling Beverage Base with Wireless Charging Station
Ideal for the cubicle, home office or gaming setup. Keeps coffee or tea hot (in the included 12-oz. mug). Keeps a soda can cold. Charges your Qi-enabled smartphone without cables or wires. Qi wireless charging pad features auto shut-off after 4 hours. Includes a 12-oz. mug with a special heating base especially for this device. Plugs into an AC outlet.
---
---
COFFEE PODS
Coffee pods are diskettes filled with coffee or other hot beverage that are used in a variety of single serve coffee makers. Coffee pods are quite simply the best choice for people who are trying to go green and do their part in preserving the Earth's natural resources.
Many families choose to purchase a single cup coffee brewer to save money on coffee. They realize they are pouring money out with every pot of coffee they drink that doesn't get completely finished.
Once they decide to switch to a single cup brewer they need help choosing a single cup coffee brewer. Once the coffee is finished the only clean up is tossing the used pod into the trash.
---
Keurig K-Supreme K-Cup Pod Tea & Coffee Maker
BACK-TO-BACK BREWING: Immediately brew a second cup, no need to wait for reheating.
---
Copper Moon Hawaiian Hazelnut Premium Flavored Coffee
Compatible with Keurig and similar brewers.
---

---
McCafe Premium Medium Roast K-Cup Coffee Pods, Premium Roast, 84 Count
This delicious medium roast coffee is perfect for sipping throughout the day. This box of K Cups includes individually sealed pods for single-serve brewing. SNAP EBT ELIGIBLE.
---
---
Coffee Pod Perks for the Office
Coffee pod perks for the office will pay for themselves in many ways. Clients will be impressed with the offerings, employees will spend less time running out for gourmet coffee and they will feel that their desires and likes are considered when the office makes these types of changes. Little perks like this can go a long way in creating company loyalty.
---
Bunn My Café Single Serve Automatic Pod Coffee and Tea Brewer
Quickly brew a cup of your most popular coffee or tea in just 30 seconds. This pod coffee machine accepts most 45mm to 61mm coffee and tea pods to brew 4 to 12 oz. of a beverage at just the right strength and flavor.
---
Breakfast Blend Medium Roast K-Cup Single Serve Coffee Pods
---
Keurig K155 Office Pro Commercial Coffee Maker, Single Serve K-Cup Pod
---
---
Coffee pods also have an advantage over the other single serve brewing systems that use K-cups in that the coffee pods can be composted while the plastic K-cups have to be thrown away. This makes the coffee pod choice and environmentally friendly choice in single serve coffee makers.
---
Nespresso Vertuo Plus Coffee and Espresso Machine by De'Longhi
One convenient Coffee maker for 5 cup sizes: freshly brewed long-cup coffee with naturally formed crema, traditional Espresso and now with a large alto size, double Espresso, and Gran Lungo.
This Nespresso coffee assortment offers 20 Nespresso Pods in a variety of 2 best-selling coffee blends for the Nespresso VertuoLine System. 10 Melozio, 10 Stormio.
---
Lavazza Single-Serve Coffee K-Cups for Keurig Brewer, Espresso Italiano, 160 Count
---
Clients who come to the office for meetings are guaranteed fresh coffee or tea and are impressed with a single serve setup and the selection of beverages that are available.
---
Hamilton Beach Gen 4 FlexBrew Single-Serve Coffee Maker
Whether you're a steadfast pod user or prefer coffee grounds, you can brew with either. Make up to 10 oz. of coffee with a pod, or up to 14 oz. of coffee with coffee grounds. Pod holder and single-serve brew basket included.
---
Native American Coffee Blend Pods
---
They will also know that the coffee they are being served is fresh and has not been sitting on the heating element for the past two hours. Nor do they have to stand around and wait on a pot of Decaf to brew since they can simply choose a decaf pod and brew one up in a minute or less.
---
Starbucks Decaf K-Cup Coffee Pods
4 boxes (96 pods total)
---
Ember Temperature Control 14 oz. Smart Mug + Charging Coaster Bundle, Copper
Keep your Ember Mug charged with the Charging Coaster, so you can enjoy coffee or tea at your preferred temperature as long as you like.
---
The Coffeeholic's Recipe Book: 60 Delicious Coffee Recipes For Coffee Lovers
The Coffeeholic's Recipe Book includes 60 of the best coffee recipes out there, from iced, to espresso, to creamed, and much more (even lemonade coffee!). This coffee recipe book makes a perfect gift for coffee lovers, or a perfect addition to a coffee lover's kitchen.
---
10-Cup Bunn Home Coffee Maker with Thermal Carafe
Thermal carafe style coffee maker. Brews an entire pot of coffee in less than 3 minutes. Includes one BTC 10 cup thermal carafe.
---

---
The Homemade Coffee Cookbook: From Beginner to Home-Barista
200+ Coffee Recipes with Pro Tips to Make the Perfect Mocha, Cappuccino, Espresso Drinks, White, Cocktails & Iced Coffee and More!
---
Keurig K-Classic Coffee Maker, Single Serve K-Cup
Large 48 oz. Water reservoir: allows you to brew 6 plus cups before having to refill, saving you time and simplifying your morning routine. The water reservoir is removable, making it easy to refill whenever you need to.
---
Peet's Coffee, Bestseller's Variety Pack K-Cup Pods for Keurig Brewers
Major Dickason's, Big Bang, French Roast, Café Domingo, Organic Alma De La Tierra, House Blend 60 Count (6 Boxes of 10 K-Cup Pods). SNAP EBT ELIGIBLE.
---
Positive Benefits of Walking, Jogging, and Running
Creative and Fun Hobby Projects for Adults and Teens
Guide to Reflective & Relaxful Meditation Practices & Techniques
---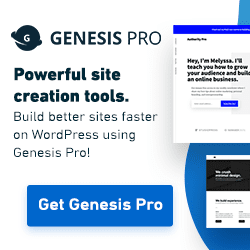 ---
SIGN UP FOR AMAZON PRIME'S FREE TRIAL FOR 2-DAY SHIPPING
Amazon Prime Free Trial
---
---
Advantages of Single Serve K-Cup Coffee Brewers | Coffee Pods | K-Cup Coffees
---
---