Beauty Trend: Airbrush Makeup Kits for Beginners & Professionals
---
Airbrush makeup makes it possible for anyone to create that flawless, magazine-cover look. These long-lasting formulas are perfect for all day wear that truly feels weightless.
Try for yourself and see what the glamourous magic is all about.
---
Art of Air Professional Airbrush Cosmetic Makeup System
Art of Air water-based airbrush foundation delivers a truly flawless finish that looks perfect natural and abolutely seamless all day!
---
This site has an affiliate marketing relationship with advertisements. I may receive a small referral fee or commission if you sign up for services or purchase a product. This allows me to continue to create content.
---
Dinair Personal Airbrush Makeup Kit
Multi-Purpose for Foundation, Blush, Shimmer, Concealer, Eyeliner | Plus Shadow/Brow Stencils.
---
TEMPTU S-One Deluxe Airbrush Makeup Set for Pros
For the artist that needs power and precision to perform, with a color selection to create a wide variety of looks. S-One is ideal for artists who airbrush extensively and is recommended for beauty and light to medium body work.
---
TEMPTU Perfect Canvas Airbrush Foundation
All 24 Shades of this long-wear foundation with anti-aging benefits delivers a lightweight, natural skin finish with buildable coverage. Infused with amino acids, peptides, goji berry & antioxidants.
---
Luminess Air Basic Airbrush Makeup Kit
The LUMINESS 9-Piece Air Basic System with Silk 4-in-1 Airbrush Foundation & Cosmetic Starter Kit helps you achieve flawless-looking skin in the comfort of your own home. It's easy, long-lasting makeup application without the need for brushes, sponges, or fingers.
The Kit Includes 1 airbrush system, charger, 4 bottles of fair foundation, 1 blush, 1 illuminator, and 1 primer.
---
Art of Air DARK Complexion Professional Airbrush Cosmetic Makeup System
Includes: Compressor System, Blush, Bronzer, Shimmer, and Anti-Aging Primer.
---
---
Aeroblend Airbrush Makeup Personal Starter Kit – Dark Foundation
THE CELEBRITY SECRET TO FLAWLESS LOOKING SKIN: Aeroblend airbrush foundation feels weightless on your face. Color stays true and lasts for at least 10 hours. Get coverage for acne, sun damage, redness, or anywhere you want to even out skin tone without looking heavy or cakey.
---
---
Professional Belloccio Airbrush Cosmetic Makeup System
An ideal system for those looking to get started in the world of cosmetic makeup airbrushing. Belloccio system includes a precision makeup airbrush and a compressor with 3 air flow settings.
---
Aeroblend Airbrush Makeup Personal Starter Kit – Tan Foundation
Aeroblend kit comes with everything you need to start airbrushing every day. Get camera ready pro results. Achieve an even, unblemished skin tone with a smooth, fine mist.
---
---
Dinair Acne Coverage Airbrush Makeup Kit | Tan Shades
Dinair Acne Coverage Kit contains everything you need for stunning acne coverage. Our breakthrough kit was designed specifically for those seeking naturally flawless airbrush results and relief from irritating traditional makeup brushes and sponges.
Created by the founders of airbrush cosmetics, each kit includes curated colors from the Dinair Paramedical and Glamour lines to provide the highest level of professional results, applied by you at home.
---
Luminess BREEZE DUO Airbrush Makeup System
2-in-1 Beauty: Use your BREEZE Duo for makeup, skincare, or add skincare to your makeup for a boost. This 2-in-1 device can do it all. It's handheld and cordless, making it a great travel companion and perfect for on-the-go.
---
Tickled Pink Cosmetic Airbrush Makeup Kit
Tickled pink cosmetic airbrush makeup kit with 89% organic water-based makeup infused with organic aloe juice. The kit comes with: A professional high-quality airbrush, a compact feminine compressor with adjustable air pressure, convenient airbrush holder, flexible air hose, AC adapter and your choice of 3 shades of foundation.
---
---
---
Luminess Breeze Duo TANNING Airbrush
LUMINESS BREEZE DUO Airbrush Tanning with Tanning Solution provides controlled, even coverage for a natural bronze finish that hydrates the skin from head to toe.
---
MaxiMist Allure Xena Spray Tan Machine
The MaxiMist Allure Xena Spray Tan Machine is the perfect unit for home use as well as the budget conscious mobile tech or salon.
---
Luminess Air Icon Pro Airbrush System with 4-Piece Foundation Starter Kit
This Medium Starter Kit is expertly designed featuring a whisper-quiet, yet powerful motor that produces an even, continuous airflow with two speeds for professional results. The patented stylus allows for a precise, touchless makeup application for a beautifully smooth and natural complexion.
LUMINESS Silk 4-in-1 Airbrush Foundation combines an anti-aging serum, primer, high-coverage concealer, and foundation into one product with 18-hour wear.
---
---
MagicMinerals Deluxe AirBrush Foundation by Jerome Alexander
PERFECT PREPARATION & A FLAWLESS FINISH: Includes LiquidSilk Air Primer which smooths skin and diminishes the appearance of pores plus hydrating, mask-proof AirFinish Setting Spray to lock in your flawless look.
---
---
Mini Airbrush Kit
Multi-Functional Airbrush Kit – Our airbrush kit can be used for facial SPA, makeup, nail art, tattoos, cake decoration, art painting, handicrafts, models coloring, etc.
---
Art of Air FAIR Complexion Professional Airbrush Cosmetic Makeup System
Beauty Benefits
It's natural and lasts all day.
You can create a sheer to full coverage.
It's Exact – Ability to perfectly match to your unique skin tone.
It's Fast – Application takes less than 1/2 of the time compared to traditional makeup.
---
Belloccio Professional Airbrush Cosmetic Makeup System with a Master Set of All 17 Foundation Shades
Belloccio's Exclusive Airbrush Foundation Will Change Your Makeup Application Forever! All The Color Shades from each of the 4 Foundation Sets (Fair, Medium, Tan & Dark), Large 2 oz Moisturizing Primer, Blush, Shimmer, Bronzer, Tanning Solution, and Cleaner.
---
All-In-One Makeup Kits | Essential Cosmetic Organizers
Guide to Natural Organic Skin Care Treatment Kits
Black Hair Care: Hair Relaxers, Hydrating Shampoo & Conditioners
Beauty Trend: Lip Plumpers to Create Fuller Natural-Looking Lips
Luxurious Face Creams & Exfoliating Body Scrubs
Men's Daily Body, Hair & Skincare Essentials
Popular Beauty-Boosting Products Under $50.00
---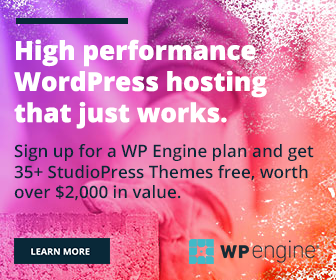 ---
Beauty Trend: Airbrush Makeup Kits for Beginners & Professionals
---
---
Airbrush makeup makes it possible for anyone to create that flawless, magazine-cover look. These long-lasting formulas are perfect for all day wear that truly feels weightless. Try for yourself and see what the glamourous magic is all about. Art of Air Professional Airbrush Cosmetic Makeup System Art of Air water-based airbrush foundation delivers a truly…