Beauty Trend: Lip Plumpers to Create Fuller Natural-Looking Lips
---
Achieve Softer, Fuller Lips with Nourishing Lip-Enhancing Treatments. Flaunt Your Sensual Lips with these Select Lip Plumpers. Visibly Add a Lip Plumping, Volumizing Lip Gloss Effect
---
JuvaLips | Original Lip Plumping Device
All-natural lip plumping device that creates safe & consistently plumper lips – without needles or chemicals. This handheld device is self-timed and will turn off after 60 seconds to deliver the best results.
---
This site has an affiliate marketing relationship with advertisements. I may receive a small referral fee or commission if you sign up for services or purchase a product. This allows me to continue to create content.
---
SkinMedica HA5 Smooth & Plump Lip System
Plumps the appearance of lips. Improves overall lip condition and hydrates.
---
Paula's Choice BOOST Hyaluronic Acid + Peptide Lip Booster
This dewy-finish treatment contains hyaluronic acid & konjac sponge spheres that boost lip volume by absorbing & expanding water to give lips a fuller look.
---
ALLUREC™ Lip Plump Perfection Filler
This amazing lip serum treatment creme also makes an excellent colorless odorless base for your regular lip balm, lipstick, lip liner and lip gloss.
---
Sormé Treatment Cosmetics Lip Thick Plumping Gloss
Lipthick Gloss's revolutionary Maxi-Lip peptides stimulate collagen production. It gives the appearance of naturally fuller lips.
---
Dermelect Smooth Lip Volumizer
Non-injectable, on-the-lip treatment instantly achieves a fuller, smoother, sexier pout utilizing anti-aging volumizing and conditioning technologies. Progeline Tripeptide, SilkFlo lip conditioner and moisture binding Hyaluronic Acid combine to provide a lip plumping, volumizing effect to the lips. Key antioxidants: Vitamins A, C & E and hydrating agents Argan Oil, Pomegranate Extract and Shea Butter combine to rehydrate and lock in moisture to create noticeably fuller, line-free lips.
---
City Beauty City Lips—Plumping Lip Gloss
City Lips is a plumping lip gloss that provides both an immediate and long-term solution for your lips. It helps restore the look of healthy lips by delivering deep hydration for instant plumping and long-lasting comfort, while smoothing out the appearance of lip lines & wrinkles.
---
Hourglass Unreal High Shine Volumizing Lip Gloss
An innovative formula infused with powerful active ingredients for instant hydration and long-lasting volume in a true rose hue. Lips appear fuller without the sting of traditional lip plumpers.
---
---
FENTY BEAUTY by Rihanna—Gloss Bomb Universal Lip Luminizer
Lips look instantly fuller and smoother, with a non-sticky formula that's super shiny and has an addictive peach-vanilla scent you just can't get enough of.
---
MOOCHI Golden Vintage Glass Cosmetic Makeup Case
MOOCHI's LARGE ACRYLIC COSMETIC STORAGE ORGANIZERS – Big size makeup storage with 3 drawers. Can hold all kinds of essential bottles, perfume bottles, face creams, masks, power, lipsticks.
---
Agelyss Lip Plumper with Volulip – For Fuller, Plumper Looking Lips (6-Pack)
Plump and boost your lips for long-lasting, youthful and irresistible effects.
For plumper, poutier and more luscious looking lips, this Lip Plumper is your go-to, must have solution. Formulated with 5 essential, clinically-proven, patented and trademarked active ingredients, it improves lip texture by hydrating, softening and increasing volume for cushiony, kissable lips. Additionally, Agelyss Lip Plumper with Volulip protects delicate lips against sun damage and harsh environmental toxins.
---
---
Yves Saint Laurent Rouge Volupte Shine Lipstick
This lipstick is oil-infused to impart seductive color and high shine while hydrating your lips.
---
Lip Gloss Set by Revlon, Super Lustrous 5-Piece Set
5 PIECE MULTI-FINISH LIP GLOSS KIT includes 215 Supernatural (Nude/Brown cream finish), 205 Snow Pink (Pink pearl finish), 203 Lean In (Pink pearl finish), 210 Pinkissimo (Pink pearl finish), and 270 Indulge In It (Plum/Berry cream finish).
---
Christian Dior Addict Lip Maximizer High Volume Lip Plumper
Give your lips a kiss of instant volume and shine. The rich blend of collagen and marine-based fillers leave lips gorgeous and voluptuous. After just 15 days of use, your lips will look noticeably fuller and more defined.
---
PCA SKIN Hyaluronic Acid Lip Plumper
Designed to quench cracked, chapped lips and stimulate collagen, this hyaluronic acid lip booster helps you get long-term volume while improving lip definition.
---
Runway Rogue Silk Glam Liquid Lipstick Lip Trio
Runway Rogue's Silk Glam Liquid Lipstick is a silky, lasting liquid lipstick infused with luminous shimmer pigments to subtly reflect light. The Berry-Rose First Class, Blush-Pink Jet Set, and Pale-Pink Trophy Wife long-wear lipstick colors give you a luxe selection for any mood.
---
HydroPeptide Perfecting Gloss Lip Enhancing Treatment
Perfecting Gloss will perfect your pout with warming, tingling sensation and a luminous gloss.
---
Advanced Rejuvenating Concepts Luscious Lips Plumper
Anti-aging lip treatment formulated to volumize and perfect aging lip lines and deliver a dewy youthful look for the lips.
---
bareMinerals Gen Nude Buttercream Lip-Gloss, Heartbreaker
Formulated with plumping ingredients for fullness without the tingle.
---
Savarnas Mantra Natural Instant Lip Plumper
This lip plumper will alleviate the lines and crinkles and expand the curves and volume of the lips. What's more, it comes with the safety and wholesome goodness of water.
---
StriVectin Anti-Wrinkle Double Fix for Lips Plump
An innovative 2-in-1 treatment for lips and the delicate skin around the lip line, infuses new life into lips!
---
Charlotte Tilbury The Pillow Talk Full Size Lip Kit: Lip Liner, Lipstick, and Lip Gloss
Get luscious, fuller-looking lips in a flash with this high-shine gloss for an instantly kissable, mirror-shine pout. Lip liner in Pillow Talk creates fuller, wider looking lips with the most dreamy, lustrous finish.
---
Brenda Christian Lip Plumper for Fuller Moisturizing Lips
Phattenup Lip Treatment. Phattenup contains naturally refreshing mint leaf oil and Increases lip moisture levels up to 50% with continued use.
---
---
KISSIO Natural Lip Plumper (2-Piece Set)
The ingredients contain ginger essential oil, vitamin E and white mineral oil to plump your lips while keeping them hydrated. Silver is for daily use; Gold is for night use.
---
Fenty Beauty by Rihanna Mini-Gloss Set
A limited-edition collection of 5 mini-Gloss Bomb shades.
---
Luma Lips Max – Moisturizing Lip Plumper Gloss
Great for all-day wear, this lip plumper provides a shimmering, mirror-like finish. It can be layered on top of your favorite lipstick or liner for extra fullness. It is infused with vitamin E and hyaluronic spheres that lock in moisture, leaving your puckers hydrated and healthy-looking.
---
Kylie Cosmetics Set of 11 – 8 Matte Lip Kits & 3 Lip Glosses
---
DiorAddict Lip Maximizer (Raspberry)
Simply irresistible, these new colors are inspired from the fresh and delicious shades of the iconic Lip Glow balm.
---
L'Oreal Paris Glow Paradise Hydrating Lip Balm-in-Gloss with Pomegranate Extract
Instantly lips feel moisturized, conditioned and kissably soft, with sheer natural color for a healthy glow.
---
Buxom Full-On Plumping Lip Polish
This best-selling, plumping lip gloss delivers mesmerizing shine with a refreshing, tingly sensation. A unique peptide complex helps to plump your pout to new levels, while vitamins A and E provide lasting moisture for soft and luscious lips.
---
HAUS LABORATORIES By Lady Gaga: LE RIOT LIP GLOSS
This LE RIOT LIP GLOSS TRIO offers 3 colors of multidimensional, non-sticky formula for longwearing, mirror-like shine with a range of finishes including shine, shimmer, pearl, and pure pigment.
---
The Lip Bar | Vegan Lip Gloss | Organic – Bourgeois
Lightweight, high shine finish that's silky, never sticky, and super pigmented, flattering for women, men, and non-binary beauties of any age or complexion.
---
---
MesoLyft Lip Plumping Serum with Derma Roller
MesoLyft Lip Plumper is an all-in-one beauty tool that combines potent lip plumping and moisturizing serum with the action of a roller. MesoLyft's special formula has mango butter and soybeans to condition and plumps the lips. Silicones make them feel extra soft and silky, and Aloe Vera soothes the lips after gentle exfoliation by the micro-needles.
---
Burt's Bees Lip Gloss and Glow Glossy Balm
Burt's Bees lip balm contains mango butter to help enhance the glossy finish, while coconut oil and olive oil smooth and soften lips. Gloss and Glow Glossy Balm is an ultra-hydrating balm that delivers a kiss of color and a glossy, glowing finish.
---
Maybelline Lifter Gloss for Fuller Looking Lips
This tinted lip gloss adds gorgeous color and a non-sticky, glossy shine to your lips, leaving them feeling plump and moisturized. Available in 20 hydrating shades.
---
Powerful Health & Beauty Benefits of Using Aloe Vera
All-In-One Makeup Kits | Essential Cosmetic Organizers
Beauty Trend: Airbrush Makeup Kits for Beginners & Professionals
Guide to Natural Organic Skin Care Treatment Kits
Flavorful & Soothing Tea Varieties from Around the World
Popular Beauty-Boosting Products Under $50.00
Luxurious Face Creams & Exfoliating Body Scrubs
Men's Daily Body, Hair & Skincare Essentials
12 High-Performance Fitness Smart Watches
Advantages of Single Serve Coffee Brewers & K-Cup Coffee Pods
Expert Hairstyling Tools for All Types of Hair
Black Hair Care: Hair Relaxers, Hydrating Shampoo & Conditioners
Impressive Housewarming and Wedding Gift Ideas
Aquamarine Gemstone Jewelry Gifts For Pisces & Aries
Amethyst, Aquarians & Diamonds: A Perfect Love Match
---
Maximize Your Blog Business For Profit
---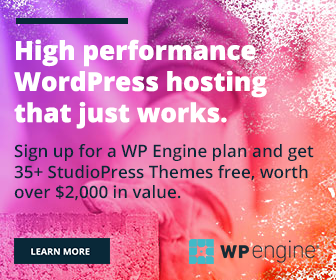 ---
Lip Plumping Device | Boost Lip Volume | Fuller Lips | Peptide Lip Booster | Lip Plumping Gloss | Vegan Lip Gloss | Thick Lips | High Shine Lip Gloss | Lip Luminizer | Plump Lips | Luscious Looking Lips | Shine Lipstick | Lip Gloss Set | Lip Plumper | Liquid Lipstick | Berry Rose | Blush Pink | Pale Pink | Raspberry Lip Balm | Pearl Shimmer Lip Gloss | Lip Enhancing Treatment | Natural Lips | Lipstick Kit | Lip Gloss Bomb | Moisturizing Lip Gloss | Plumping Lip Gloss | Lip Plumping Serum | Derma Roller | Glossy Lip Balm
---
Beauty Trend: Lip Plumpers to Create Fuller Natural-Looking Lips
---
---
Achieve Softer, Fuller Lips with Nourishing Lip-Enhancing Treatments. Flaunt Your Sensual Lips with these Select Lip Plumpers. Visibly Add a Lip Plumping, Volumizing Lip Gloss Effect JuvaLips | Original Lip Plumping Device All-natural lip plumping device that creates safe & consistently plumper lips – without needles or chemicals. This handheld device is self-timed and will…