Valuable Benefits of Using Adobe Acrobat Pro DC
---
Save Time and Keep Work Flowing—Make Changes to a PDF, Sign Documents, or Send Them Out for e-Signature—All From Any Device. When You Use Acrobat Pro DC, You Can Work Anywhere, Anytime.
---
---
3 Advantages to Using Adobe Acrobat Pro DC
Edit Outside the Office—Correct typos. Swap pictures. Edit PDFs on your favorite screen to get them just right.
Easily Create and Export PDFs on your Mobile Device.
E-Sign Documents From Wherever You Are—Sign on a phone, tablet, or desktop computer to add your approval.
---
Adobe Acrobat Professional DC | PDF Converter
12-month Subscription with Auto-Renewal, PC/Mac
Adobe Acrobat keeps you connected to your team with simple workflows across desktop, mobile, and web no matter where you're working.
When you buy Acrobat DC, you will always get the newest features the moment they're released.
Convert any Office file to PDF without leaving your Office application, a few clicks is all it takes using the built in Acrobat ribbon.
Change text and images without leaving your PDF, edit text and images, reorder, delete, rotate PDF pages, fill and sign.
Create PDFs on the go: With Acrobat DC, it's easy to edit and convert PDF documents from anywhere, on any mobile device.
Enhanced editing with Acrobat Pro DC: Redact sensitive information from documents.
Add Audio, Video and Interactive Objects to PDFs with Acrobat Pro.
---
Heating/Cooling Beverage Base with Wireless Charging Station
Ideal for the cubicle, home office or gaming setup. Keeps coffee or tea hot (in the included 12-oz. mug). Keeps a soda can cold. Charges your Qi-enabled smartphone without cables or wires.
---
---
Adobe Acrobat's Sign Tool for the Cloud
Adobe Sign Tool in Acrobat's toolbar makes it easy to upload documents and send out invitations for a signature.
Recipients sign the document by opening it via Adobe's cloud services, and they don't need an Adobe account for signing.
The cloud service embeds the signed PDF with a certificate so that any modification to the document after it's signed triggers a warning that the document has been altered.
---
---
Creating PDF Fill-In Forms with Adobe
With Adobe's Fill-In Forms feature, documents can be made electronically fillable, allowing users to easily complete and electronically sign the form online. Examples include:
---
Business Contracts and Work Agreements
---
New Patient Forms
Patients can save time in the waiting room by completing medical forms from the comfort of their home or office.
---
Summer Camp and Program Registrations
Easily fill out registration forms for camps and clubs from anywhere.
---
Real Estate Purchase and Sale Agreements
Whether you're making sales moves or moving in, Acrobat speeds up real estate transactions.
---
An Advantage for People with Disabilities
Many people with disabilities can fill out electronic forms unassisted, which is a huge advantage over print forms.
---
An accessible electronic form can provide privacy, security, and independence to users.
---
---
8 Types of Interactive Adobe PDF Form Fields
A PDF form created with Adobe Acrobat Pro DC's forms editing tools can contain the following types of fields:
TEXT FIELD: Allows the user to type in text, such as name, address, or phone number.
CHECK BOX: Presents yes-or-no choices for individual items. If the form contains multiple check boxes, the user can typically select as many or few of these as needed.
RADIO BUTTON: Presents a group of choices from which the user can select only one item from the group. All radio buttons with the same name work together as a group.
LIST BOX: Displays a list of options the user can select. List boxes have a field property that lets the user Shift-click or Control-click to select multiple items on the list.
COMBINATION BOX: Allows the user either choose an item from a pop-up menu or type in a value.
ACTION BUTTONS: Initiates a change on the user's computer, such as opening a file, playing a sound, or submitting data to a web server. These buttons can be customized with images, text, and visual changes triggered by mouse actions. Action buttons are different from radio buttons, which represent data choices made by the user.
DIGITAL SIGNATURE FIELD: Allows the user to electronically sign a PDF document with a digital signature.
BARCODE: Encodes the input form selected fields and displays it as a visual pattern that can be interpreted by decoding software or hardware (available separately).
---
---
How to Use Acrobat Pro DC's Prepare Form Wizard
The Prepare Form Wizard in Adobe Acrobat Pro DC can be used to create interactive forms from an existing electronic document (for example a Word, PDF, or Excel document) or from a paper form that was placed in a scanner with the resulting image opened in Acrobat.
Authors can also create forms manually in Acrobat, or individually add form fields to an existing document using the form tools.
To make an electronic form fillable with the wizard start by selecting the Prepare Forms Wizard from the Tools pane.
---
How to Use the Forms Editing Mode for Interactive Fields
In Forms Editing Mode, you can add, edit or delete any existing form object.
The Acrobat Pro DC user interface changes when in Forms Editing Mode.
The Form Editing Toolbar appears and provides access to the Select Object tool, the Add New Field buttons for each field type, and the Form Preview button.
On the right hand side of the Forms Editing Toolbar, beneath the Preview button, the Distribute, Track, More, and other formatting commands are displayed.
The Fields Pane shows any interactive fields that are currently part of the form.
You can exit this mode by selecting the Close Forms Editing button above the Preview button
---
---
12.5″ Portable Dual Laptop Monitor
Ideal for work at home, schooling at home, traveling salespersons, trade shows, business meetings. Portable design easily attaches and detaches from your laptop.
Features mirrored display, extended desktop, presentation and portrait modes. Increase your screen space and productivity with the Portable Dual Monitor.
This 12.5" monitor attaches easily to the back of your laptop. Simply slide it out when you need extended screen space.
It's ultra thin and features brightness control, 270-degree rotation and an optional kickstand for stability. Flip it 180 degrees for business presentations.
Compatible with Windows, Mac and Chromebook laptops that have a USB-A or USB-C port.
---
About Adobe Acrobat Software
Adobe Acrobat is a software program used to create forms, manuals, online books, maps, and drafted images uploaded to a website and then downloaded by site visitors.
Documents created in Adobe Acrobat can be viewed as Portable Document Files in Adobe Acrobat Reader. PDF files can be edited and viewed on PCs and Macs.
Any text document from Microsoft Word, Excel, PowerPoint, Notepad, or Text Edit can be converted to a PDF.
You can combine files such as a Word Document and an Excel Spreadsheet into one PDF.
---
One Acrobat feature found nowhere else is its ability to create a font from the font in a scanned-in document and use it when you add or revise the text in the PDF.
---
So, you can scan in a document printed with a font that hasn't been used in a hundred years, then use Acrobat's OCR to make the text searchable and selectable, and then type in changes and corrections to the document's text—with Acrobat automatically using a custom font that is created from the scanned-in font.
---
---
The Adobe Pro Version
The Pro version has unique features such as the ability to find differences between two copies of the same PDF file or documents in different formats, such as Word documents and PDFs.
---
---
Adobe Creative Cloud | Entire Collection of Adobe Creative Tools Plus 100G Storage
12-Month subscription with Auto-Renewal, PC/Mac
Creative Cloud has the design tools to bring your ideas to life, with apps for everything from image compositing and photo editing to website design, digital painting, 3D, and augmented reality
With Creative Cloud, you have the entire collection of Adobe desktop and mobile apps, from essentials like Photoshop to next generation tools like Adobe XD.
---
Creating Bookmarks with Adobe Acrobat Pro DC
In Acrobat, you can use bookmarks to mark a place in the PDF to which you want to return or to jump to a destination in the PDF, another document, or a web page.
Bookmarks can also perform actions, such as executing a menu item or submitting a form.
A bookmark is a type of link with representative text in the Bookmarks panel in the navigation pane. Each bookmark goes to a different view or page in the document.
---
How to Generate Bookmarks
Bookmarks are generated automatically during PDF creation from the table-of-contents entries of documents created by most desktop publishing programs.
These bookmarks are often tagged and can be used to make edits in the PDF.
Initially, a bookmark displays the current page in view when the bookmark is created, which is the bookmark's destination.
In Acrobat, you can set bookmark destinations as you create each bookmark. However, it is sometimes easier to create a group of bookmarks and then set the destinations later.
---
Adding Tagged Bookmarks with Adobe Acrobat Pro DC
Tagged bookmarks give you greater control over page content than do regular bookmarks.
---
Because tagged bookmarks use the underlying structural information of the document elements (for example, heading levels, paragraphs, table titles), you can use them to edit the document, such as rearranging their corresponding pages in the PDF or deleting pages.
If you move or delete a parent-tagged bookmark, its children-tagged bookmarks are moved or deleted along with it.
Many desktop publishing applications, such as Adobe InDesign® and Microsoft Word, create structured documents.
When you convert these documents to PDF, the structure is converted to tags, which support the addition of tagged bookmarks. Converted web pages typically include tagged bookmarks.
If your document doesn't include tags, you can always add them in Acrobat.
---
---
Creating Links and Bookmarks From Web Pages
You can work with a PDF document created from web pages the same way you work with any other PDF.
Depending on how you configured Acrobat, clicking a link on a converted web page adds the page for that link to the end of the PDF.
When you first create a PDF from web pages, tagged bookmarks are generated if the Create Bookmarks is selected in the Web Page Conversion Settings dialog box.
A standard (untagged) bookmark representing the web server appears at the top of the Bookmarks tab.
---
Tagged Bookmarks
Under that bookmark is a tagged bookmark for each web page downloaded.
The tagged bookmark's name comes from the page's HTML title or the URL if no title is present.
Tagged web bookmarks are initially all at the same level, but you can rearrange them and nest them in family groups to help keep track of the material hierarchy on the web pages.
If Create PDF Tags is selected when you create a PDF from web pages, structure information that corresponds to the HTML structure of the original pages is stored in the PDF.
You can use this information to add tagged bookmarks to the file for paragraphs and other items that have HTML elements.
---
Adobe Premiere Pro | Video Editing and Production Software
12-Month Subscription with Auto-Renewal, PC/Mac
Premiere Pro is a video editing software app for film, TV, and the web.
Turn raw footage into flawless productions. Edit, adjust color, refine audio, and more.
Premiere Pro is used by Hollywood filmmakers, TV editors, YouTubers, videographers — anyone with a story to tell, including you.
Edit footage in any modern format, from 8K to virtual reality.
---
Adobe Bundle – Photoshop Elements 2022 & Premiere Elements 2022
TAKE YOUR PHOTOS TO A NEW LEVEL: Add moving overlays or 3D camera motion to photos and save as MP4s for easy sharing on social media.
87 GUIDED EDITS: Create the perfect pet pic; extend, remove, or replace photo backgrounds; add fun animated overlays to your videos; bring out details in video shadows and highlights.
CRAFT PERSONALIZED CREATIONS: Dynamic photo and video slideshows with new styles, inspirational quote graphics, and animated social posts.
ADOBE SENSEI AI TECHNOLOGY: Automated options do the heavy lifting so you can instantly turn photos into art, wrap photos to fit any shape, reframe your video subjects, and more.
---
Ember Temperature Control 14 oz. Smart + Charging Coaster Bundle, Copper
Keep your Ember Mug charged with the Charging Coaster, so you can enjoy coffee or tea at your preferred temperature as long as you like.
---
RECAP: Valuable Benefits of Using Adobe Acrobat Pro DC
Any text document from Microsoft Word, Excel, PowerPoint, Notepad, or Text Edit can easily be converted to a PDF.
You can work with a PDF document created from web pages the same way you work with any other PDF.
When you use Acrobat Pro DC, you can work anywhere, anytime.
---
Keurig K-Supreme K-Cup Pod Tea & Coffee Maker
BACK-TO-BACK BREWING: Immediately brew a second cup, no need to wait for reheating.
---
Adobe Acrobat Professional DC | PDF Converter
12-month Subscription with Auto-Renewal, PC/Mac
---
Save Time: E-Sign Documents From Wherever You Are—Sign on a phone, tablet, or desktop computer to add your approval.
An accessible electronic PDF form can provide privacy, security, and independence to users.
The Prepare Form Wizard in Adobe Acrobat Pro DC can be used to create interactive forms from an existing electronic document
---
---
Maximize Your Blog Business For Profit
12 High-Performance Fitness Smart Watches
Digital Photography Techniques & Camera Kits for Beginner & Advanced Photographers
Guide to Writing, Designing, and Publishing Your Best-Selling eBooks
Advantages of Single Serve Coffee Brewers & K-Cup Coffee Pods
Flavorful & Soothing Tea Varieties from Around the World
Quintessential Margarita Cocktail Makers & Mixers
Guide to Reflective & Relaxful Meditation Practices & Techniques
Classic Denim Jean Jackets & Clear Backpacks for Boys & Girls
Trendy Electronic Devices and Gift Ideas For Men
Impressive Housewarming and Wedding Gift Ideas
---
Money Matters: Guide to Blogging For Dollars
Start Promoting Retailer Products on your Web Pages and Earn Commissions. Join the FLEX OFFERS Affiliate Marketing Network Today! You can also Earn Bonuses with the Refer-a-Friend program.
---
---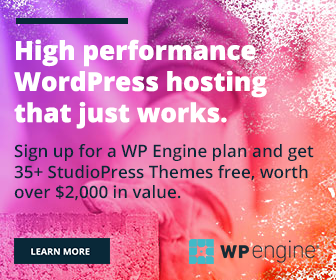 ---
Portable Document Files | How to Create a PDF | How to Edit a PDF | Add and Revise Text in Adobe Pro PDF | Export a PDF | Convert Microsoft Office File to PDF | Convert MS Word to Adobe PDF | Convert MS Excel to Adobe PDF | New Features | Edit Text and Images | Redact Sensitive Information | Add Interactive Objects to PDFs | Add a Signature to PDF Document | How to Create a PDF Fill-In Form | Electronically Sign Forms | PDF Medical Forms for Patients | Camp Registration Forms | Real Estate Purchase and Sale Agreements in PDF form | Accessible Electronic Forms | Interactive Adobe PDF Form Fields | Prepare Form Wizard | Add Form Fields with Adobe PDF | Prepare Forms with Adobe Acrobat Pro | Forms Editing Toolbar | Adobe Acrobat software program | How to Create a Manual with Adobe PDF | How to Create Online Books with Adobe Pro | Combine MS Word document & Excel spreadsheet into one PDF | Acrobat OCR | Scan in a document | Custom Fonts | Adobe Creative Cloud | Adobe Creative Tools | Photo Editing | How to Create Bookmarks with Adobe Acrobat Pro | How to Generate Bookmarks Automatically | How to Create an Automatic Table of Contents | Adobe Premiere Pro | Video Editing & Production Software | Video Editing Software for filmmakers & Videographers | Adobe Photoshop Elements 2022 | Adobe Premiere Elements 2022 | PDF document created from web pages | Adobe Acrobat Professional DC | 12-month subscription with auto-renewal
---
Valuable Benefits of Using Adobe Acrobat Pro DC
---
---
---
Save Time and Keep Work Flowing—Make Changes to a PDF, Sign Documents, or Send Them Out for e-Signature—All From Any Device. When You Use Acrobat Pro DC, You Can Work Anywhere, Anytime. 3 Advantages to Using Adobe Acrobat Pro DC Edit Outside the Office—Correct typos. Swap pictures. Edit PDFs on your favorite screen to get…