---
Cleaning to protect against viruses is taking on a new urgency. We're all intensely cleaning and disinfecting our homes and workspaces, as well as personal items, to stem the spread of a flu virus.
---
We've all heard the admonishments: wash our hands thoroughly but viruses can also occur by touching infected surfaces.
---
PROTECT YOURSELF, YOUR CHILDREN, FAMILY, FRIENDS, CO-WORKERS, PETS, AND OTHERS.
---
When Someone is Sick: Clean and Disinfect Daily
Disinfect your home when someone is sick or has been in your home within the last 24 hours. Disinfecting kills any remaining germs on surfaces and reduces the spread of germs.
---
Note: This site has a marketing affiliate relationship with advertisements. I may receive a small referral fee or commission if you sign up for services or purchase a product. This allows me to continue to create content.
---
Hotel Premier Collection 12" King Mattress
Bring hotel luxury home with this instantly cool, members-only mattress. Cooling gel memory foam keeps you comfortable and supported all night long. Also Available in Full, Queen, and California King.
---
---
It's Time For Some Deep Cleaning
This includes regularly disinfecting electronics and electric appliances that are getting more use than normal, especially if you're homeschooling and working from home.
---
5 Safety Measures to Use While Cleaning
WEAR DISPOSABLE GLOVES and Throw Them Out After Each Use.
NEVER COMBINE DISINFECTING/CLEANING PRODUCTS.
FOLLOW MANUFACTURER'S INSTRUCTIONS for Application and Proper Ventilation.
RINSE FOOD CONTACT SURFACES with Clear Water and Dry After Disinfecting.
DO NOT USE EXPIRED PRODUCTS.
---
---
Identify All High-Touch Areas in Your Home and Workspace
The CDC suggests you clean and disinfect ALL Commonly Touched Hard Surfaces Daily, which can be a breeding ground for germs.
---
GENERAL: Light Switches, Doorknobs and Handles (Inside and Outside), Stair Rails, Countertops, Faucets, Sinks, and All Kitchen and Bathroom Fixtures.
---
ELECTRIC APPLIANCES: Refrigerator, Microwave, Oven and Dishwasher Handles/Doors, Coffee Maker
---
ELECTRONICS: TV Remote Controls, Phones, Tablets, Laptops, Gaming Devices
---
HOME OFFICE: Desktop Computer, Keyboard, Mouse, Printer, Telephone
---
What is the Difference Between Sanitizing and Disinfecting?
Sanitizing—Reducing the Number of Germs—is Not the Same as Disinfecting (Killing Germs).
Different cleaning products require different amounts of "wet" time on a surface to reduce or kill germs.
No product can adequately sanitize or disinfect a dirty surface, so make sure you clean—even with plain soap and water or detergent—before you disinfect.
---
All Cleaning Products Are Not Created Equal
There are plenty of options out there for cleaning and disinfecting, but not all will kill the coronavirus, advises the U.S. Environmental Protection Agency.
In general, you can count on anything with the brand name Clorox or Lysol to do the job.
---
---
How to Decontaminate Nonporous Surfaces
You have to scrub it until the entire surface is wet and then let it dry on its own.
It is critically important to use enough of the disinfectant and give it time to work.
---
Check all cleaning product labels to know how long hard nonporous surfaces must stay wet for the most effective germ killing.
---
These cleaners can be used on washable, hard, nonporous surfaces of bathtubs, counters, shower stalls, stoves, toilets, bathroom fixtures, exterior surfaces on refrigerators, sinks, garbage cans, highchairs, walls, and floors.
---
Because liquids evaporate, you may have to re-apply a product multiple times to disinfect it.
---
Other Household Cleaning Products
Bleach
Bleach is effective but harsh, so be careful when using it. To Make a Diluted Bleach Solution:
Use 1/3 Cup of Bleach in 1 Gallon of Water or 4 Teaspoons of Bleach in 1 Quart of Water.
---
Hydrogen Peroxide
Hydrogen Peroxide used directly from the bottle can be used on hard, nonporous surfaces.
Clever Uses for Hydrogen Peroxide
Disinfect Kitchen Countertops and Cutting Boards. Pour a little over your toothbrush after every use.
---
---
Make Sanitizing Your Phone A High Priority
Because you probably touch it more than anything else, your smartphone is a high potential carrier of the virus.
Cleaning your phone thoroughly is not easy, though.
There are all sorts of nooks and crannies, delicate glass, and intricate protective cases.
Plus, any moisture could interfere with your phone's function.
---
---
LEGO® Ideas Grand Piano Builder Set
Build the first-ever playable LEGO® Grand Piano!
---
Ways to Disinfect Your Workspace and Electronics
If you've been working from home for a while, take the time to clean your work area thoroughly. To properly disinfect your desk area, power down and unplug all electronics.
---
Disconnect peripherals from the computer. Unless otherwise noted, Use Disinfectant Wipes for cleaning. Before Using Wipes, squeeze the wipe to remove any excess liquid that could drip down into openings and damage circuitry.
---
DESKTOP: Clear all items, then thoroughly wipe down the entire surface. Allow cleaning solution to dry before moving items back into place.
---
Mr. Ironstone L-Shaped Computer Corner Desk Carbon Fiber Surface for Home Office, Writing Study Desk with Laptop Stand, Easy to Assemble
---
ThinkPad X12 Detachable (12″, Intel) Tablet
---
KEYBOARD: Clear loose crumbs and dust from the keyboard by gently shaking it upside-down over a trash can or spraying compressed air between the keys. Wipe on and between keys. Pay extra attention to often-used keys such as the Space Bar and Enter key.
---
ThinkPad Wired USB Keyboard with TrackPoint
---
MOUSE: Clean all sides and the scroll.
---
---
LAPTOP or TABLET: Swipe across the touchpad.
---
MONITOR: Wipe the display with a Microfiber Cloth dampened with a diluted solution of mild dish soap and warm water.
Rinse the cloth with clean water, squeeze out excess moisture, then wipe again to remove any soapy residue.
Avoid Using Paper Towels, Cleaning Rags, Glass Cleaners, and other harsh chemicals.
---
---
DESK ACCESSORIES: Use disinfectant wipes to clean items such as your Desk Surface, Desk Lamp, Stapler, Tape Dispenser, Calculator, Scissors, and Most-Used Pens and Markers.
---
HP OfficeJet Pro 8025e Wireless Color All-in-One Printer
BEST FOR SMALL BUSINESSES AND HOME OFFICES – Print professional-quality color documents like forms, reports, brochures and presentations. KEY FEATURES – Fast color print, copy, scan and fax, plus 2-sided printing, mobile and wireless printing, and an auto document feeder. Bonus 6 free months Instant Ink with HP+
---
WATER BOTTLES AND COFFEE CUPS: Wash your coffee mug, teacup or water bottle in hot water daily.
---
---
Rule of Thumb for Sanitizing and Disinfecting
Sanitizing takes less time—sometimes just 30 to 60 seconds, while Disinfecting can take up to 10 minutes, depending on the product.
---
Tab M8 HD LTE 8 inch Tablet
---
I hope this information is helpful for sanitizing and disinfecting your home, personal items, and workspace.
---
---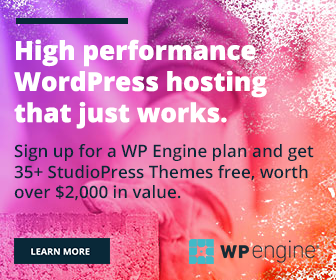 ---
Best Practices to Disinfect Your Home and Workspace
---
---