Black Hair Care: Hair Relaxers, Hydrating Shampoo & Conditioners
---
Sleek Hair Never Goes Out of Style. The 5 Signs of Healthy Hair: Moisture, Brilliant Shine, Strength, Softness, & Body.
Renew Your Hair's Vitality. Hydrate & Strengthen for Smooth Conditioning, Manageability & Healthy-Looking Hair.
---
Natural Hair For Beginners: A Beginner's Guide To Going Natural Successfully!
With the hugely successful natural hair movement, Black women have been embracing their natural textures in full force within the last decade. This has caused an increase of information on natural hair from styling to caring but most information is scattered around the web in blogs, vlogs and some books.
With extensive background information, step-by-step directions, and answers to the most frequently asked questions, readers will find all the information they need to accomplish their hair styling goals from hair growth, thinning edges to common ingredients to look for and to steer clear of.
---
Flawless by Gabrielle Union – Hydrating Detangling Hair Shampoo
---
Flawless by Gabrielle Union – Repairing Deep Conditioning Hair Treatment Masque 
---
Flawless by Gabrielle Union – Shine Enhancing Heat Protection Hair Spray
---
India Arie—I Am Not My Hair YouTube Music Video feat. Akon
"I am not my hair. I am not this skin. I am the soul that lives within." ~India Arie
---
This song is on India Arie's album Testimony: Vol. 1 Life & Relationship
India Arie's Worthy album (16 songs) is available on Amazon Music
---
111 Hairstyles: A Visual Celebration of the Versatility of Black Hair
The hairstyles vary from very simple and elegant to complex and intriguing. Every little girl, that wanders through the pages, will fall in love with dozens of hairstyles to try!
---
Dark & Lovely Triple Nourished Silkening Relaxer
The next generation in healthy relaxing, this Relaxer kit helps preserve the 5 signs of healthy hair: Moisture, Shine, Strength, Softness and Body. For fine to regular hair.
---
This site has an affiliate marketing relationship with advertisements. I may receive a small referral fee or commission if you sign up for services or purchase a product. This allows me to continue to create content.
---
---
Kenya Moore Growth Repair Shampoo
---
Kenya Moore Edges Hair Follicle Stimulator
---
Chocolate Hair Vanilla Care: A Parent's Guide to Beginning Natural Hair Styling
This book covers basic hairstyles and techniques, from learning to part naturally curly hair to styling cornrows and twists. If you are a transracial adoptive parent, a parent of a biracial child, or a caregiver to a young one with kinky-curly hair, this book is everything you need to start a hairstyling routine with your child.
---
Affirm Moisture Plus Conditioning Relaxer Kit
An innovative four-step system which leaves hair silky-straight, well-conditioned and incredibly healthy-looking. This special conditioning relaxer is designed to moisturize dry hair and provide maximum scalp comfort. Affirm beautifully relaxes all hair textures. Even color-treated hair (not bleached hair).
---
My Black is Beautiful Hydrating Shampoo & Conditioner Set
Winner of Essence's Best in Black Beauty Award for Shampoo & Conditioner Duos (2020) and of Oprah Magazine's Fall Beauty O-Ward (2019).
Ceamy, lightweight formula cleans without stripping, increases moisture retention, and restores hair strength. Restorative conditioner moisturizes, softens, detangles, and improves elasticity, infusing and sealing hair with moisture. Made with golden Milk, a crafted blend of coconut milk, turmeric, Ginger, Honey and coconut Oil. Browse for More Products at My Black is Beautiful Store.
---
REVLON One-Step Volumizer Original 1.0 Hair Dryer & Hot Air Brush
STYLE AND DRY IN ONE STEP: Style, Dry & Volumize Your Hair in One Step, Max Drying Power with 30% Less Frizz and helps reduce hair damage.
HAIR ACCESSORIES INCLUDED: 1 Oval Hairbrush great for smoothing hair; 1 Maximum Hold Hair Elastics & 1 Double Teeth Strong Hold Hair Clips.
---
KurlsPlus Paddle Comb for Detangling Hair
Meet the tool of your dreams! This KurlsPlus Paddle Comb is great for detangling medium to thick textured hair. It is the ultimate power tool that will allow you to detangle, massage, and style all in ONE!
It's extremely gentle on your hair and scalp…don't let the size of the teeth fool you. You can also use the tip on the end of the handle to section your hair while you detangle and style.
---
Profectiv Mega Growth Anti-Damage No-Lye Hair Regular Strength Relaxer
---
Profectiv Mega Growth Anti-Breakage Strengthening Deep Conditioner
---
TRESemmé Botanique Shampoo (4-Pack)
TRESemmé Botanique Nourish and Replenish shampoo for dry hair, blended with natural ingredients, simultaneously cleanses and quenches hair to deliver salon-quality results.
---
Shark Hair Blow Dryer with Styling Brush
POWER AND VERSATILITY FOR EVERY HAIR TYPE: Powerful, fast-drying hair dryer for straight, wavy, curly, and coily hair.
---
REVLON Copper Smooth Extra Digital Long Flat Iron, 1.5"
BONUS Removable Smoothing Comb Attachment
---
---
MIZANI 25 Miracle Milk Leave-In Conditioner
25 benefits to protect and moisturize curly hair. Improves manageability, hydrates, detangles and controls frizz. This leave-in conditioning spray penetrates deep down to the follicle and provides a protective shield against heat damage and primes coils, curls and waves for a detangled, frizz-free finish. Ideal for all texture types. ADD TO YOUR SHOPPING CART!
---
Bruno Mars—Finesse Official Audio for Your Enjoyment
This song is available on Bruno Mars 24K Magic CD—Available on Amazon
---
---
ZEITE Professional Ionic Hair Dryer with Diffuser
Intelligent heat control measures the air temperature over 40 times a second, to prevent extreme heat damage help protect shine.
---
TYMO Hair Straightener Brush
TYMO RING is a 2-in-1 hair styling tool. Combining hair straightener comb & flat hair iron can help you to get a super straight hairstyle in only one pass, then you will find how easy and efficient hair styling can be.
---
---
L'ANGE HAIR Le Waver 3-Barrel Titanium Waving Iron
Create tight, defined waves no matter your hair type, length, or texture. Triple 16mm barrels gently and effectively shape stunning wavy texture.
---
Luster's Shortlooks Color Relaxer 3-n-1 Diamond Black
Maximum straightness, fabulous color and conditioning. Gives your hair a healthy, beautiful shine and body.
---
Peculiar Roots Spray with Rose Water for Dreadlocks & Natural Hair Bundle
Hydrating spray brings hair back to life and refreshes the scalp and locs; saving you time in-between wash days; quick revitalizing style that'll make hair look fresh. This daily refresher spray for your locs redefines & renews your hair without weighing it down.
---
Dark & Lovely Healthy-Gloss 5 Shea Moisture No-Lye Relaxer for Color Treated Hair
---
---
Softsheen Carson Fade Resist Rich Conditioning Color Iced Coffee Mocha Frapp
Designed to help protect relaxed and natural hair while coloring, this conditioner is infused with 3 fruit oils—shea, avocado and olive—to provide intense nourishment from root to tip.
---
SalonSilk Hair Brush & Styling Comb Set for Men
---
TRESemmé Shampoo Keratin Smooth with Marula Oil (6-Pack)
---
Karma Beauty Serenity Pro Hair Straightening Comb
This unique, 4-in-1 slim styling comb massages the scalp, detangles, straightens and add waves to hair. The brush surface is designed to prevent scalding or burning by maintaining a consistent temperature while the Negative Ion Technology will ensure a silky-smooth finish.
---
New York Biology Biotin Shampoo & Hair Growth Conditioner Set
Hair growth shampoo and hair growth conditioner utilizes natural agents to encourage and promote naturally thicker fuller stronger hair that appears and feels denser from the inside out.
---
The 25 Rules For Natural Hair Care: The Ultimate Guide to Taking Care of Your Gorgeous Curls and Coils
---
---
Fitbit Versa 2 Special Edition Health and Fitness Smartwatch
---
L'ANGE HAIR Le Volume 2-in-1 Titanium Hot Air Blow Dryer Brush
Whether you are looking for smooth, sleek strands, mega volume, or beautifully curled ends, achieve it all with this 2-in-1 titanium brush dryer.
---
CoCo La Rue Hair Styling Package for Hair Extensions
Package Includes: Lite Hold Hair Spray, firm Hold Hair Spray, thermal Mist Hair Heat Protector, & CoCo La Rue's Shine Oil.
---
SheaMoisture Strengthen & Restore Shampoo & Conditioner
Jamaican Black Castor Oil Skin and Hair Care Regimen with Shea Butter.
---
Cocoa Girl Awesome Hair: Your Step-by-Step Guide to Styling Textured Hair
Spreads include care tips for keeping your hair in tip top condition, photographic step-by-step tutorials, ranging from easy to difficult styles and positive affirmations packed with reasons to love your amazing hair. Discover the perfect cornrows, hair puffs, bubble braids and fro-hawks.
---
---
Do My Hair Like THAT!
A collection of hair inspirations for black and brown girls & the people who style their hair. Deciding on a hairstyle and executing it can be an entire production for parents-and sometimes we need a little hair inspiration.
---
Young King Hair Care Shampoo & Conditioner Bundle for Boys & Teens
PROMOTES SELF CARE + CONFIDENCE: In order for young men to be the best version of themselves, they need to have moments of self-care, which helps to instill the confidence they need to present their best selves each and every day.
---
Fros, Braids, Fades, & Waves: A Celebration of Black Boy Hairstyles
Inside you will find vibrant illustrations and rhyming text designed to capture the attention of children. This book puts Black boys front and center.
---
Just For Me Nolye Regular Conditioning Creme Relaxer Kit for Kids
Provides greater manageability with silky smooth softness, conditioning and moisture.
---
Just for Me Natural Hair Milk Detangler for Kids (3 Pack)
Enriched with Coconut Milk: Replenishes moisture, naturally softens and detangles; Shea Butter: Deeply moisturizes, helps strengthen and protect; Sunflower Oil: Stimulates hair growth and prevents breakage.
---
Black Girl Magic Coloring Book: 30 Unique Illustrations
---
African Pride Olive Miracle Touch-Up Kit
No-Lye Relaxer Contains Aloe Vera, Castor Oil & Biotin.
---
SKYPRO Infrared Professional Blow Dryer
This infrared hair dryer dries the hair from the inside out, leaving it feeling soft and healthy.
---
TYMO Pink Hair Straightener Brush
Tymo ring hair straightener brush adopts 3D teeth design that helps straighten even the root of the hair to get a completely straight hair look.
---
L'ANZA Keratin Healing Oil Hair Treatment
Keratin Healing Oil contains an ultra-healing mix, with Keratin Protein and Phyto IV Complex to heal stressed and damaged hair. This powerful restorative will add shine to your hair while rebuilding it from roots to ends.
---
T3 Edge Heated Smoothing & Styling Brush
Get Smooth & Sleek Results. Brush away the frizz and lock in shine. The T3 Edge ceramic heated brush features high-performing Rapid HeatIQ Technology and an innovative PrecisionEdge Design for superior styling control and unparalleled styling versatility.
---
Black Skin: The Definitive Skincare Guide
---
ORS Olive Oil Built-In Protection Full Application No-Lye Hair Relaxer
Normal Strength (Pack of 3)
---
ORS Olive Oil Strengthen & Nourish Replenishing Conditioner (Pack of 3)
The ORS Replenishing Conditioner deeply penetrates to restore moisture and add shine to the hair scalp. Formulated with Olive Oil, Sweet Orange Oil and Marine Proteins, this conditioner fortifies and balances moisture and protein levels, resulting in stronger, healthier hair that is shiny and manageable. Suitable for all hair types.
---
ELEGANTY Soft Bonnet Hood Hairdryer
Equipped with an adjustable drawstring and a chin strap to fit different ages and sizes or to use with hair accessories like rollers, clips, flexi-rods or curl-formers.
With every purchase of Eleganty soft bonnet hood, you will get a complimentary towel-texture heat protection headband that covers the neck, ears, and forehead to prevent heat and irritation issues.
---
INFINITIPRO BY CONAIR Tourmaline Ceramic Flat Iron
With 5 heat settings, a floating plate and advanced ceramic technology that evenly heats up to 455 without hot spots, this flat iron is perfect for all hair types.
---
---
Johnny Gill Featuring Ralph Tresvant—Perfect Song & Music Video for Your Enjoyment
This song is featured on Johnny Gill's Game Changer II CD—Available on Amazon
---
---
Keratinex No-Lye Hair Relaxer Cream (2-Pack)
Keratinex Zero-Breakage No Lye Relaxer Regular Cream with Keratine and Omega 3 helps restore hair fibers by: Penetrating Nutrients Inside for a Healthy-Looking Hair, Filling Up Superficial Cracks in Hair Cuticle for an Incredible Shine, Restoring Strength to Prevent Breakage and Alleviating Frizz.
---
Carol's Daughter Almond Milk Daily Damage Repair Sulfate-Free Shampoo & Conditioner Set
Helps renew hair's vitality without weighing it down, and helps restore over-processed hair.
---
Bonfi Oil-Free Wig Shine Spray (6-Pack)
For Dull/Dry Human & Synthetic Hair.
---
African Pride Moisture Miracle Coconut Oil & Baobab Oil Leave-In Hair Cream (3 Pack)
Hydrate & Strengthen. Leave-In Cream moisturizes hair using a nourishing blend of Baobab & Coconut Oil to add lasting hydration while protecting against breakage; leaving hair manageable & strong.
---
Saints & Sinners Shampoo & Conditioner 25.4 oz Duo
Saints & Sinners Velvet Divine Moisture Shampoo is a SLS and SLES sulfate-free shampoo ideal for chemically treated, frizzy, thermally damaged, dry, curly, unruly, coarse hair types or anyone searching for moisture, brilliant shine, smooth condition and manageability.
Saints & Sinners Velvet Divine Daily Conditioner is ideal for chemically treated, frizzy, thermally damaged, dry, unruly, curly, coarse moisture starved hair types or anyone searching for brilliant shine, moisture, condition and manageability while eliminating frizz.
---
L'ange Hair Siena Paddle Nylon Brush
L'ange Siena brush features nylon- tipped bristles in a cushioned paddle design that effortlessly detangles knots and snags. The design also helps distribute your scalp's oils for hair that's not only sleek, but also lustrous.
---
Moroccan Argan Oil Shampoo and Conditioner
It is a luxurious elixir to restore over-processed hairs that are damaged by chemicals & environmental free radicals. It also revives, hydrates & detangles hair, wigs and hair extensions and revitalizes the scalp and split ends. Argan oil fights against drying, dehydrating and the loss of elasticity. This anti frizz shampoo is great as curly hair shampoo and hair thickening shampoo.
---
T'zikal Natural Project – 4C Natural, Curly Black Hair Care
Style Afro textured pattern. Best edge control. Dead end repair kit for chemically treated hair. Intensive hydrating creme with argan oil for restoration of coarse hair.
---
The Science of Black Hair: A Comprehensive Guide to Textured Hair Care, Special Edition
---
---
Ralph Tresvant Featuring Johnny Gill—All Mine Song & Music Video for Your Enjoyment (Available on Amazon)
---
---
MIZANI 25 Lightweight, Nourishing Hair Oil with Coconut Oil for All Hair Types
A nourishing lightweight leave-in oil with 25 benefits – leaves hair soft, shiny & easy to style.
---
InfinitiPro by Conair Rainbow Titanium Flat Iron
With 30 second heat up, auto shut off, and 6 temperature settings, this ceramic titanium flat iron delivers 450°F high heat and shine boosting ions for ultra-sleek, smooth looks.
---
Keranique Damaged Hair Shampoo & Conditioner Set
Keranique thickening and moisturizing shampoo and conditioner set for dry damaged hair is Ultra-mild cleansing for hair and scalp, Repairs split ends, Decreases breakage and Restores moisture and manageability.
---
Tourmaline Ceramic 2-in-1 Hair Straightener
---
Nutrafol Women's Hair Growth Supplement
Formulated to improve hair growth from within by targeting multiple common root causes of thinning hair in women–like stress and diet. With natural ingredients that also support better sleep, energy, and skin.
---
Dr. Miracle's Strong & Healthy Hydrating & Strengthening Deep Conditioner
Hydrating Strengthening Masque treatment, enriched with Rice Protein, Babassu Oil and Coconut Oil provides intense reparative moisture to dry or damaged hair for 3x less breakage.
---
---
Curlsmith Vegan Haircare Kit for Dry, Wavy, Curly or Coily Hair
Natural ingredients work with hair – such as avocado in our Conditioning Wash to smooth and condition hair and Rose of Jericho in our Deep Quencher – a rare plant that locks moisture into hair, unique to Curlsmith!
---
Hair So Fresh: A Young Boy's Hair Style Guide
---
New Edition—I'm Still In Love With You—Official Music Video for Your Enjoyment
This song is featured on New Edition's The Millennium Collection CD—Available on Amazon.
---
---
Belisa by Lunata Cordless Hair Curling Iron
The first full-size cordless hair curling ceramic wand combines luxury, design, and innovative technology. Our travel size wand curling iron is engineered to move effortlessly with you from home to work, to the gym, when traveling, or on the go.
---
Conair OhSoKind For Fine Hair Flat Iron
Gentler 1″ Flat Iron For Fine Hair: Rounded edges on the ceramic coated flat iron plates won't pull or snag, thus no breakage.
---
Camryn's BFF Gentle Edges Double-Sided Hair Brush/Comb
100% pure boar soft bristles keep edges laid and smooth. Comb end grooms and smooths edges for a polished finish. Pure boar bristles promote healthy hair growth and retention
Great for all hair types especially the gentle edges of your little ones.
ADD TO YOUR SHOPPING CART
---
Ultra Sheen No-Lye Relaxer Conditioning Creme
---
Carol's Daughter Goddess Strength Hair Care Set
4 Full Size Products: Sulfate Free Shampoo, Conditioner, Leave In, Scalp & Hair Oil Treatment For Curly, Natural Hair.
---
Biotin Shampoo and Conditioner Set for Hair Growth
This Biotin treatment shampoo and conditioner set contains Biotin as well as Hydrolyzed keratin, Spirulina extract and several other nutrient rich botanicals. This hair regrowth treatment is full of Essential Vitamins and is a safe daily hair treatment for color treated hair, curly hair, dry hair, highlighted hair, bleached hair & oily dry brittle or frizzy hair.
---
Lincheer 3-Barrel Hair Crimper Iron
No matter if you have long hair, short hair, soft hair or coarse hair, you can create beautiful mermaid waves, beach waves, and catwalk waves with this hair wave wand. The barrel hair curler creates a super long-lasting effect, which can last for 3-4 days.
---
Shea Moisture KIDS Shampoo & Conditioner and Detangler
SheaMoisture's 2-in- kids shampoo and conditioner is one of our best shampoo for kids, blended with Fair Trade Shea Butter with Coconut Oil and Hibiscus Flower, to treat dry curls. Curling Butter Cream is a hairstyling cream that detangles while keeping curls moisturized and shiny for hair health.
---
Dominican Magic Ultra Straight No Lye Relaxer (Normal)
---
Dominican Magic Nourishing Shampoo & Conditioner Set
Naturally protects and restores hair with the power of avocado oil and the conditioning and moisturizing properties of aloe vera.
---
HSI Professional Glider | Ceramic Tourmaline Ionic Flat Iron Hair Straightener
The HSI Professional Glider creates dramatic results on even the frizziest coarsest hair; to quickly straighten, flip, and curl with minimal effort. Simple & fast.
---
---
Fitbit Sense Advanced Smartwatch
---
Luneen Natural Anti-Hair Loss Shampoo & Hair Growth Serum Set
The Luneen Natural Forte Hair Care Set is specifically developed to effectively prevent hair loss, promote hair growth, grow new strands, helps to improve the condition of thinning hair, and maintain healthy, strong hair by nourishing hair follicles with valuable herbs, vitamins, and active ingredients.
This natural hair growing serum and shampoo for hair growth set keeps hair regrowth for men and women. It does not aggravate the hair and gives volume to the hair roots.
---
Pureology Style + Protect Lock It Down Hairspray for Color-Treated Hair
---
TRESemmé Flawless Curls All Day Flexible Hold (3-Pack)
---
Nefertiti's Secrets Natural Remedies Collection
Products contain 100% Pure and Natural Moringa Oil infused with a special blend of rejuvenating oils like Avocado Oil, Black Castor Oil, Rosemary, Peppermint Oil, Aloe Vera, Tea Tree and more natural ingredients.
Magical blend of natural oils. Shampoo and conditioners help to repair hair with intense moisture and revitalizing shine and texture.
---
Melanin African Black Soap Reviving Shampoo & Multi-Use Softening Leave-In Conditioner
Unisex for Men, Women and Children.
Non-toxic. Naturally-derived. Vegan and Clean ingredients to promote healthy hair.
---
King Midas Barber Comb Set for Men
The comb set includes 1 Taper Comb, 1 All-Purpose Cutting Comb, 1 Blending (Flat Top) Comb, & 1 Wide Tooth Styling Comb.
---
Avlon Texture Release Kit System
Avlon Texture Release is heat activated with amino acids and conditioning agents which go deep into the hair fibers to enable styling versatility. This allows the client to have optional textural change with increased combing manageability. This system was formulated for excessively curly hair that needs moisture & conditioners with special attention to the scalp.
---
Luster's PCJ Pretty 'n' Silky Children's No-Lye Conditioning Creme Relaxer
Blended with Shea Butter & Sunflower Oil for Hair Moisturization & Softening.
---
Gentle Treatment Relaxer for Gray Hair
No-Lye Conditioning Crème. Gently straightens hair with moisturizing aloe vera therapy.
---
New Total Color by Revlon with 100% Gray Coverage
Rich, vibrant hair color that covers even the most stubborn grays and lasts for up to 6 weeks! Change your look, or cover gray hair, it's your choice!
---
The Man Company Anti Dandruff Hair Care Combo Shampoo & Biotin Conditioner
Hair Care Kit: A natural and uniquely crafted hair care kit that is loaded with the richness of onion seed hair oil, apple cider vinegar shampoo and biotin conditioner which helps to revive your tired scalp and hair.
---
African Pride Dream Kid's Olive Miracle Relaxer Coarse
---
Africa's Best Olive Oil Hair Relaxer Kit (Super)
Experience a higher level of conditioning & moisturizing. Enriched with Shea Butter, Silk Protein, Jojoba Oil, Vitamin E, Olive Oil, Mink Oil, Carrot Oil, Cholesterol, Egg Protein, Honey Herbs.
Organic conditioning goes beyond relaxing with all-natural conditioners and moisturizers that help strengthen hair while gently soothing skin and scalp during the entire relaxing process.
---
Redken Bonding Shampoo, Conditioner & Leave-in Treatment
Redken's most concentrated hair repair system. This conditioner is for damaged hair, looking for repairing weakened bonds, protection and less breakage. Ideal for all types of damage and hair types.
---
hims Thick Fix Shampoo and Conditioner Set for MEN
Thickening, Moisturizing, Reduces Shedding. Color Safe Hair Loss Shampoo and Conditioner
---
MIZANI Moisture Fusion Intense Moisturizing Mask for Dry Hair
Help restore essential hydration and vibrancy to dry, brittle and life-less hair.
---
Pantene Shampoo and Conditioner Set
The Gold Series Sulfate Free Shampoo nourishes hair with a potent blend of Pro-V nutrients and argan oil for soft hair. Proudly recommended by My Black is Beautiful. Powerful Pro-V formula hydrates and nourishes for hair that's noticeably strong and healthy-looking.
---
---
Pantene New Lengths Bundle
Root Stimulating Shampoo, Rejuvenating Conditioner, Scalp Revitalizing Treatment and Anti-Breakage Serum, made with Apricot Oil and Green Tea.
---
INFINITIPRO BY CONAIR SmoothWrap Hair Dryer
Dual Ion Therapy: SmoothWrap features positive and negative ions, combined to leave your hair feeling moisturized and conditioned; This hair dryer has a professional long-life motor and ceramic technology that creates even heat to protect hair from damage.
---
Brickell Men's Daily Revitalizing Hair Care Routine, Shampoo & Conditioner Set
This men's hair care set contains the two best organic hair products for men to create stronger, fuller, healthier hair through a unique combination of natural ingredients.
---
Ultra Sheen Supreme No-Lye Conditioning Creme Relaxer
---
WOW Skin Science Apple Cider Vinegar Shampoo & Conditioner Set
Men's and Women's Natural Shampoo & Conditioner Set for Color Treated Hair.
---
FURIDEN Flat Iron Hair Straightener
The Revolutionary One Step straightener and Styler gives you ultra-smooth silky hair with the touch of a button. This flat iron curler heats quickly. Save Energy. More Durable, Lasts Longer, significantly reduces overall straightening, hair styling time compared to conventional hair straighteners.
---
---
Brazilian Keratin Hair Treatment One Step Amazonliss Protein Hair Treatment
ONE STEP KERATIN – The blend of keratin, cocoa, and acai extracts. The result? A power dose of protein for every hair strand that helps repair damage almost instantly, all while leaving your mane silky and shiny!
---
DOVE MEN + CARE 2-in-1 Shampoo & Conditioner
---
T3 AireLuxe Digital Ionic Professional Blow Hair Dryer
The T3 AireLuxe professional hair dryer puts drying power in your hands. A redesigned fan propels a high-volume airstream infused with 10M negative ions per second for smooth & shiny results fast.
---
My Black is Beautiful Hydrating Shampoo, Fortifying Conditioner and Intense Recovery Treatment
Golden Milk with Honey & Coconut Oil
Hydrating Shampoo: Creamy, lightweight formula cleans without stripping, increases moisture retention, and restores hair strength
Fortifying Conditioner: moisturizes, softens, detangles, and improves elasticity, infusing and sealing hair with moisture
Apply a generous amount of MBIB Intense Recovery Treatment Hair Mask to hair, comb through to evenly distribute from roots to ends.
Browse for More Products at My Black is Beautiful Store.
---
Silk Hair Bonnet
Many colors to choose from. The double-layer fabric design can wrap the hair well. ADD TO YOUR SHOPPING CART.
---
ZIMASILK 100% Mulberry Silk Pillowcase
Enjoy more efficient mornings and styling. Silk pillowcase does so by preventing the tugging and pulling provided by ordinary pillowcases. The non-absorbent surface of silk pillowcase helps your hair maintain naturally producing oils. More Color Options. ADD TO YOUR SHOPPING CART.
---
SIGN UP FOR AMAZON PRIME'S FREE TRIAL FOR 2-DAY SHIPPING
Amazon Prime Free Trial
---
L'ANGE Le Waver 3-Barrel Titanium Hair Crimper Iron
Create tight, defined waves no matter your hair type, length, or texture. Triple 16mm barrels gently and effectively shape stunning wavy texture.
---
---
Techniques and Tips for Engagement & Wedding Photography | Wedding Videographer
---
Brownstone—If You Love Me—Music Video for Your Enjoyment
This song is available on Brownstone's All For Love CD—Available on Amazon
If you love me, say it;
If you trust me, do it;
If you want me, show it;
If you need me, prove it…
---
---
All-In-One Makeup Kits | Essential Cosmetic Organizers
Classic Denim Jean Jackets & Clear Backpacks for Boys & Girls
12 High-Performance Fitness Smart Watches
Positive Benefits of Walking, Jogging, and Running
Beauty Trend: Lip Plumpers to Create Fuller Natural-Looking Lips
Beauty Trend: Airbrush Makeup Kits for Beginners & Professionals
Essential Supplies & Tools for Professional Barbers & Barber Shops
Luxurious Face Creams & Exfoliating Body Scrubs
Men's Daily Body, Hair & Skincare Essentials
Popular Beauty-Boosting Products Under $50.00
Guide to Natural Organic Skin Care Treatment Kits
Quintessential Margarita Cocktail Makers & Mixers
SANGRIA Red Wine Punch for Brunch, Lunch or Anytime
Digital Photography Techniques & Camera Kits for Beginner & Advanced Photographers
Expert Hairstyling Tools for All Types of Hair
---
Profit First for Salons: Transform Your Salon Business from a Cash-Eating Monster to a Money-Making Machine
Ronit Enos has been there and in Profit First for Salons, she walks you through exactly what she did to take control of her business — and her life — in this must-read book for salon, spa, and barbershop owners. Enos teaches you the proven Profit First formula so you can master it to build profits, destroy debt, eliminate the work-overwork cycle, and become financially sound – no matter where you're starting from.
This book is rich with real-world examples of salon, spa, and barbershop owners who are using Profit First to thrive, reach new heights, and create incredible freedom for themselves and their rockstar teams. It's time to fall in love with your business again and have it fuel your passions, your dreams, and your future! And, Profit First for Salons is your roadmap to get there!
---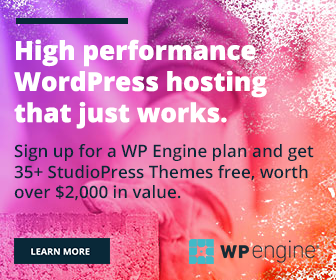 ---
Black Hair Care: Hair Relaxers, Hydrating Shampoo & Conditioners
---
---
Sleek Hair Never Goes Out of Style. The 5 Signs of Healthy Hair: Moisture, Brilliant Shine, Strength, Softness, & Body. Renew Your Hair's Vitality. Hydrate & Strengthen for Smooth Conditioning, Manageability & Healthy-Looking Hair. Natural Hair For Beginners: A Beginner's Guide To Going Natural Successfully! With the hugely successful natural hair movement, Black women have…