The Key to Success is Using Valuable Business Strategies
---
Managing a business is a time-consuming process. Business managers are busy people who are expected to accomplish a myriad of goals in a limited amount of time.
---
Managing Your Time for Productivity
Time management is the process of allocating one's time effectively, and it is a crucial element of managerial success.
Once you know the value of your time, you can quickly identify the activities where it is cost-effective for you to spend your time.
However, not everyone has complete control over his or her daily schedule. It varies based on the type of business you run or the different levels of management.
Here are some time management guidelines.
---
---
Establish Your Priorities and Goals
Strategic planning involves determining your primary objectives, organizing, and getting things done.
Make a list of your short-term and long-term projects. Review and revise it regularly.
Re-arrange in order of importance or deadline.
---
---
Delegate Work
Give clear instructions on what you want to be done and set a deadline.
Time Management is a significant ingredient in your daily activities. Focus on activities that will yield the most results.
The Pareto Principle of time management states that 80% of your goals can be accomplished in 20% of your time if you allocate it effectively.
---
Work More Efficiently with New Technology
Working efficiently requires updated desktop computers, laptops, processors, wide-screen monitors, and other accessories.
A slow computer slows down your process, especially when working with high-quality images, graphics, reports, presentations, online research, creating professional social media posts, etcetera.
---
---
Upgrade Your Computer and Electronic Devices
LENOVO USA has an assortment of desktops, laptops, all-in-one tablets, gaming PCs, hardware, home electronics, and more. Now might be the time to Upgrade!
---
---
Secure Your Computer and Digital Devices
I'm McAfee Secure! Are You? If you don't have antivirus and malware protection on your computer, laptop, smartphone, tablet, or other mobile devices, Get it Now! Let McAfee Keep You Safe Online!
---
---
Do the Most Important Work When You Are at Your Best
Work on high-priority items when you are mentally alert and low-priority projects when your energy has ebbed.
---
---
Perhaps that can include reading all your emails; DON'T FORGET to check your spam/junk folders daily; you may be missing out on some vital information.
Clean out your email—read, respond, move to a folder, delete, or forward to someone else to handle.
Rising earlier allows you to knock out items before office or staff meetings begin.
---
Video Conference Group Meetings
Make your group meeting rooms smarter. The ThinkSmart Hub Gen 2 is built for collaboration with a one-touch meeting start for the ultimate Zoom experience.
Communicate via voice and chat in real time. Redesigned, slimmer, and sleeker display for small and medium-sized rooms. Multiple speakers and microphones; smudge-resistant touch screen.
This smart room device easily scales across a range of room sizes with a mix of curated accessories.
---
---
Online Content Management System
WordPress is a great content management system that makes it easy to get started and run a content-driven business.
WP Engine offers a fully managed service that is geared towards WordPress sites, meaning you can focus on running your business. Gain the peace of mind that comes with a site that's up and running smoothly, securely, and lightning fast as traffic volumes fluctuate.
Build Faster: You can dramatically improve your time to market and cost of ownership leveraging both WordPress and WP Engine's one-click dev tools and flexible workflows.
Get access to the Genesis Framework and 35+ premium StudioPress themes that will ensure a secure and search-engine-optimized foundation drive business results.
Manage Easier: You'll gain the peace of mind knowing that when it comes to WordPress core updates, WP Engine automatically manages updates to ensure sites stay secure and up-to-date.
Personalized Experiences: Your marketers or content publishers can gain insights on top-performing content.
---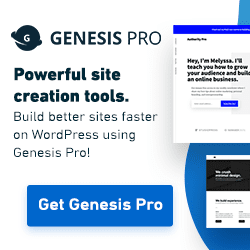 ---
Must Have Social Media Tools for Business
Twitter: You can use Twitter to build connections with a relevant audience. These connections can lead to actions across a network of loyal clients and potential customers for your business.
Facebook: It's a great opportunity for a company to make online sales, get a following around their brand, and create a platform where customers can discuss your products and services.
Instagram: Use Instagram to market your business. With Instagram's highly curated and personal environment, your content is seen as trustworthy, authentic, and relevant. Subsequently, it is more likely to inspire action.
Tumblr is the best place for bloggers and creators to find an audience for their content. There are over 200 million blogs publishing 80 million posts per day.
Pinterest is an online search engine tool for collecting, pinning, and organizing images and photographs on a variety of subjects. It has become an essential platform for many, especially professional graphics to promote products and services. Infographics are very popular on Pinterest and Tumblr.
How to Master LinkedIn Content Marketing
---
I use Canva Pro for professionally pre-designed templates that can be customized. Start creating your own professional graphic materials. Subscribe to Canva Today!
---
---
Tailwind is the social media scheduling tool that gets real results in less time for Pinterest and Instagram Marketing.
Drive traffic from these sites to the web pages where it will convert to sales.
---

---
Note: This site has a marketing affiliate relationship with advertisements. I may receive a small referral fee or commission if you sign up for services or purchase a product. This allows me to continue to create content.
---
---
How to Handle Workday Interruptions
Unscheduled visitors, incoming phone calls, and even email can play havoc with your planned daily schedule.
If you are working on a deadline, learn how to handle long-winded callers. "Listen, I'm working on a tight schedule right now; I'll have to talk to you later."
---
---
If you're working from home, interruptions can come unexpectedly from the kids or the pets…a barking dog!
No matter the interruption, don't get side-tracked.
Focus on completing that task, whether it is composing emails and letters or writing proposals and reports.
My main distractions come from the neighborhood children after-school. They are running, yelling, screaming, riding bikes, skating, and skateboarding up and down the street.
---
---
---
Developing a Business Marketing Strategy
Marketing is the link between your company and consumers.
If you are to succeed, whether your company is profit-oriented or non-profit, consumers need to be served.
Marketing is a value-creating function. Time utility is created by having products or services available when the consumers want to purchase them.
---
---
Marketing is more than just selling. Buying and selling are the exchange functions of marketing.
---
---
All companies must "sell" their products and services to someone if they are to succeed.
---
---
Email Marketing is Crucial to Engaging with Clients
Business is booming and you are busy. But, you need to stay in contact with clients, current customers, and potential consumers.
Constant Contact Makes Email Marketing Easy. Grow your brand with powerful email marketing tools.
---
---
Some customers will not return to your site unless you go directly to them, that is, to their email boxes.
Keep customers coming back by maintaining regular contact with them through email campaigns.
You can also set up a newsletter subscription for new and existing clients to subscribe.
---
---
---
Markets consist of buyers and sellers—those who purchase goods and services. Develop a marketing mix to satisfy your chosen market.
The marketing mix is a combination of your products/services, pricing, distribution, and promotion strategies.
Product strategy includes decisions about packaging, design, brand name, brand image, logo, etcetera.
The promotional strategy involves personal selling, advertising, and sales promotion tools.
---
Gauge the performance of your existing products and services. These elements must be skillfully blended to produce effective communications in the marketplace.
Your marketing mix is the mechanism that allows companies to match consumer needs with product offerings. Your advertising communicates a simple message—Your Tagline!
---
Your Business Website
If you are just starting out with a new business, or still growing, you must have websites and blogs to keep customers engaged.
GODADDY is the place to get your domain names. Get your Personal or Business Website or Blog online today! Your perfect domain name is waiting.
---
---
---
Promotional Strategies
Today, a significant portion of advertising in the United States is informational.
Marketers often develop their promotional strategies to differentiate their products and services from their competitors.
The most common objective of a promotional system is to increase sales.
---
---
The Lenovo Smart Tab is a powerful Android tablet that doubles as a hands-free smart home hub with Alexa built-in.
The sleek, 10.3″ Full-HD tablet boasts a premium design, fast connectivity, powerful processing, and phenomenal multimedia performance.
Dock it into the Smart Dock with Alexa Built-in to charge it and ask Alexa questions. Listen to audio books, shop on Amazon, control your home, and more.
---
---
---
A promotional mix consists of personal and non-personal selling. Non-personal selling consists of advertising, sales promotions, and public relations.
---
---
Launch Your e-Commerce Website
WP Engine has launched a new eCommerce solution for businesses looking to take the leap into online sales or make more money faster with their existing WooCommerce store. Here are a few highlighted features:
---
WP Engine's Quick Setup Wizard. Launch a new WooCommerce store with a do-it-yourself-friendly, no-code store creator, ready-to-use eCommerce themes, and drag-and-drop tools that let you add content and products to your site in seconds.
---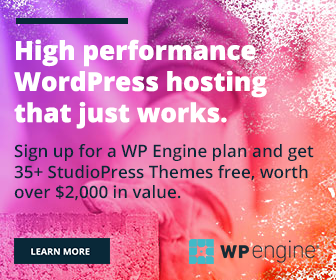 ---
Instant Store Search (Powered by ElasticSearch) included in Professional plans and above, advanced search features will help you build a fast, relevant, and revenue-growing eCommerce experience at a fraction of the cost of other platforms.
Industry-Leading Hosting for eCommerce. Sell more of your products knowing your store is optimized for site speed, security, and scalability; with Instant Store Search results from the most affordable Elasticsearch eCommerce solution.
Obtain the latest features and security benefits with automatic site and plugin updates from WP Engine's Smart Plugin Manager.
---
Traditional Marketing Tools
In today's digital world, we often forget about traditional marketing tools.
Joining a local business organization, distributing print materials, like postcard and flyer advertisements, and participating in networking groups can lead to increased online activity.
---
---
Selling a Home: Quick, Easy Fixes to Sell Your House Faster
---
Create Compelling Content for Your Web Pages
Make sure the content on your website is well-crafted, informative and reflects your and your business's personality.
Whether it's an original e-commerce infographic, an entertaining how-to video, or your critique of the newest soy latte on the block, SHARE CONTENT that people can't find anywhere else on the whole wide web — information they'll want to link to on their own websites and social media profiles.
Where should you put all the great, new content that doesn't quite fit on your website's core pages? A blog!
---
---
Blogs exert a powerful reach to both existing customers and potential new ones. They enable you to showcase your personality, give insights into your products and services, and establish yourself as an expert in your field. Not to mention that all this fresh content appeals to search engines.
---
Nothing says, "This site has something to offer," like a link from another trusted website.
---
---
Encourage partners in your space to share links. Offer up guest blog posts, videos or other unique content to encourage sharing and linking back.
If you're not active on social media sites like Twitter®, Facebook® and Pinterest® (just to name a few), you might be missing out on some serious opportunities.
---
No matter what your website is about, chances are there is a large community of people on the Internet who are talking about that topic right now.
---
---
Participate in forums, blogs and chats related to your market. Comment often with meaningful statements, and include links back to relevant related content on your website (Source: Jennifer Dunn).
---
Create Infographics For Your Business with Canva Pro
With Canva Pro, you get everything you need to design like a professional.
Create and schedule social media content for Instagram Stories, Pinterest, Facebook, Twitter, Tumblr, and more.
Time-saving, money-making, life-changing tools.
---
As a brand or business, you want your website to be the hub of your online presence, and you want people to easily be able to pin your blog posts and page content to their own social media networks.
---
---
Whether you want to point Facebook, Pinterest, or Instagram users back to a blog post or get them to save an inspirational quote, Canva has thousands of pre-designed graphics and templates in various shapes and sizes that will allow you to create a design that stands out.
Using templates will save you a lot of time. You don't need design skills to make stunning creations, like Infographics. Canva has design types for branded images, social media posts, presentations, letters, and more.
To make remote, real-time design collaboration even more accessible, Canva Pro Teams enables five team members to collaborate.
---
---
---
Start a Blog for Your Business Website
If you have an inclination to start a blog for your business website, you've already taken the first step — acknowledging that content is critical to your online success.
Once you learn how to blog, it represents a multifaceted tool helping you achieve a wide variety of goals for your business, including:
---
---
5 Best Reasons to Start a Blog
Drive sales and leads.
Engage with customers (Tumblr).
Build brand authority in your industry.
Increase website traffic.
Boost SEO and organic rankings (Source: GoDaddy).
---
---
Creating Content For Your Business Blog
The act of creating content, however, isn't what drives these changes.
Being intentional about topics, making a good platform choice, and optimizing content will allow you to align top-level business goals with content in a way that's both effective at driving sales and successful at increasing traffic.
Your content calendar acts as your roadmap for publishing blog posts. To develop this important blogging tool, consider a variety of factors:
---
Seasonality — Would specific topics be best for summer or winter? For some businesses, this is very important. For others, it doesn't need to be considered.
Timeliness — Does your business relate to any major events or holidays? Plan content specific to those times of year to capitalize on the surge in interest.
Evergreen content — What can you create that's valuable all year long, and for many years to come? Sprinkle a few of these in each month.
Competitors — What are your competitors talking about? What types of content are they creating? If they make a lot of infographics that always get a lot of engagement and shares, perhaps you need to add infographics to your content calendar.
---
---
Once you've brainstormed your content, organize all of this information into a content calendar.
Before you go publishing every blog post you can possibly squeeze out, remember two important details:
QUALITY ALWAYS WINS OVER QUANTITY—Producing 16 half-baked blog posts each month won't likely result in a huge jump in traffic because Google will see that the content is not valuable.
---
Your goals are of utmost importance — If your goal is to drive traffic, then yes, focus on producing a large volume of great content.
---
However, if your aim is to drive high-quality leads that will convert, it would be smarter to publish fewer pieces and focus on creating and marketing the ones that are converting your visitors.
---
---
Formatting Your Business Blog Posts
The final step is formatting your posts to encourage people to stay on the page, share your content, and engage with your brand. Here are 3 Guidelines to keep in mind:
MAKE IT EASY TO READ — Blog posts should be scannable, meaning people can read and digest them quickly and with ease. To do this, use bullets whenever possible and add headers to organize the content.
BE SOCIAL — Social sharing options should be easy to find.
AVOID DENSITY — Paragraphs should be short, with images and videos to break up the content. Include images that add value to your content, like charts, graphs and impactful imagery.
---
---
---
Advertising Your Business
For many companies and organizations, advertising is the most effective type of non-personal selling communications to many potential buyers.
---
---
---
TubeBuddy is a FREE browser extension & mobile app that integrates directly into YouTube to help you run your channel with ease.
Use various tools to help promote your business brand promotional videos, including instructional and teaching from home videos across the web.
---
---
---
---
---
Business Loans
If you are in a financial bind, see if you qualify for a Personal or Business Loan between $500 to $10,000.
---
Boost Your Limited Thinking With Affluent Thoughts
---
Money Matters: Guide to Blogging For Dollars
Start Promoting Retailer Products on your Web Pages and Earn Commissions. Join the FLEX OFFERS Affiliate Marketing Network Today! You can also Earn Bonuses with the Refer-a-Friend program.
---
---
---
---
The Key to Success is Using Valuable Business Strategies
---
---
---
---
Managing a business is a time-consuming process. Business managers are busy people who are expected to accomplish a myriad of goals in a limited amount of time. Managing Your Time for Productivity Time management is the process of allocating one's time effectively, and it is a crucial element of managerial success. Once you know the…