Captivating Books & Documentaries About Donald J. Trump
---
Why Is Donald J. Trump Popular? Many Authors Have Written about Mr. Trump over the years as a Real Estate Tycoon | Diverse Perspectives on the 45th President of the United States | Apprentice Reality TV Star | Former Owner of the Miss Universe Organization | Trump's Family Business Enterprises | Trump Tower
---
Trump might be the most well-known person in the world. Everyone seems to have an opinion of him. Whether captured on camera or immortalized in a tweet, the world fixates on Donald Trump's words, writings, and actions.
---
The Body Language of Donald Trump—For the first time, experts analyze what Trump says, why he says it, and his behavior when saying it. Available on Amazon Prime Video.
---
This site has an affiliate marketing relationship with advertisements. I may receive a small referral fee or commission if you sign up for services or purchase a product. This allows me to continue to create content.
---
Quotes by Donald J. Trump
"One reason why my work is respected is because I have the integrity of purpose in making it the best. It's my nature; it's not a false effort or façade." ~Donald J. Trump
---
"The most important aspect for me is self-respect. I know when I'm doing a good job better than anyone else, and that matters a great deal to me." ~Donald J. Trump
---
Confidence Man: The Making of Donald Trump and the Breaking of America by Maggie Haberman (2022)
From the Pulitzer-Prize-winning New York Times reporter who has defined Donald J. Trump's presidency like no other journalist, Confidence Man is a magnificent and disturbing reckoning that chronicles his life and its meaning from his rise in New York City to his tortured post-presidency.
---
The Presidency of Donald J. Trump: A First Historical Assessment by Kathleen Belew (2022)
When Trump took office in 2017, he quickly carved out a loyal base within an increasingly radicalized Republican Party, dominated the news cycle with an endless stream of controversies, and presided over one of the most contentious one-term presidencies in American history.
These essays cover the crucial aspects of Trump's time in office, including his administration's close relationship with conservative media, his war on feminism, the solidification of a conservative women's movement, his response to COVID-19, the border wall, growing tensions with China and NATO allies, white nationalism in an era of Black Lives Matter, and how the high-tech sector flourished. Leading historians provide perspective on Trump's 4 turbulent years in the White House.
---
The Greatest Speeches of Donald J. Trump
45th President of the United States of America with an Introduction by Presidential Historian Craig Shirley
---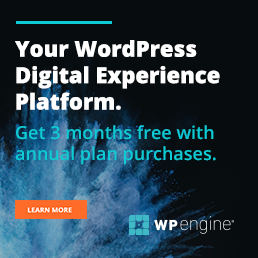 ---
The Divider: Trump in the White House, 2017-2021 by Peter Baker (2022)
The Divider brings us into the Oval Office for countless scenes both tense and comical, revealing how close we got to nuclear war with North Korea, which cabinet members had a resignation pact, whether Trump asked Japan's prime minister to nominate him for a Nobel Prize and much more. The book also explores the moral choices confronting those around Trump—how they justified working for a man they considered unfit for office, and where they drew their lines.
---
---
Unchecked: The Untold Story Behind Congress's Botched Impeachments of Donald Trump by Rachael Bade & Karoun Demirjian (2022)
In a riveting account that flips the script on what readers think they know about the two impeachments of Donald Trump, Rachael Bade and Karoun Demirjian reveal how—and why—Congressional Oversight failed when it was needed most.
A dramatic and at times crushing work of investigative reporting, Unchecked is both a gripping page-turner of political intrigue and a detailed case study for historians and political scientists searching for answers about the unravelling of checks and balances that have governed American democracy for centuries.
---
Betrayal: The Final Act of the Trump Show by Jonathan Karl (2022)
As the reporter who has known Donald Trump longer than any other White House correspondent, Karl told the story of Trump's rise in the New York Times bestseller Front Row at the Trump Show. Now he tells the story of Trump's downfall, complete with riveting behind-the-scenes accounts of some of the darkest days in the history of the American presidency and packed with original reporting and on-the-record interviews with central figures in this drama who are telling their stories for the first time.

This is a definitive account of what was really going on during the final weeks and months of the Trump presidency and what it means for the future of the Republican Party, by a reporter who was there for it all. He has been taunted, praised, and vilified by Donald Trump, and now Jonathan Karl finds himself in a singular position to deliver the truth.
---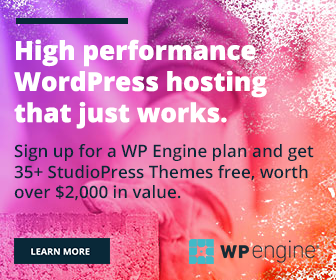 ---
Revenge: How Donald Trump Weaponized the U.S. Department of Justice Against His Critics by Michael Cohen (2022)
When Michael Cohen's secret payoff to porn star Stormy Daniels on behalf of Donald Trump made Cohen look like a liability to the by-then-President of the United States, the end to their decade-long relationship came swiftly—with a knock on the door from the FBI. Soon, Cohen would find himself imprisoned—even though he had plenty of evidence to show he was innocent of most of the charges. This Book is Scheduled to be Released on October 11, 2022.
In a story now being echoed in recent breaking news stories about IRS persecution of Trump foes such as former FBI head James Comey and others, Cohen details — in his inimitable blunt language, with absolutely no holds barred and naming names — his attempt to clear his name and tell the truth about Donald Trump. Chillingly, he also makes clear what happens when you try to speak truth to power, and the power knows no bounds.
---
Servants of the Damned: Giant Law Firms, Donald Trump, and the Corruption of Justice by David Enrich (2022)
---
Disloyal: A Memoir: The True Story of the Former Personal Attorney to President Donald J. Trump by Michael Cohen (2022)
This is the most devastating business and political horror story of the century. As Trump's lawyer and "fixer," Cohen not only witnessed firsthand but was also an active participant in the inner workings of Trump's business empire, political campaign, and presidential administration. At the heart of Disloyal, we see how Cohen came under the spell of his charismatic "Boss" and, as a result, lost all sense of his moral compass.
---
KINDLE Paperwhite Signature Edition (32 GB)
---
Donald Trump finally gets served $250 million NY fraud lawsuit after 3 weeks — and a court order – Business Insider
---
Donald Trump: The Biography by University Press (2021)
Donald Trump is one of the most recognized figures in America. He is large, bold, and extravagant and has branded and promoted his name to achieve tremendous wealth and fame. Trump is no stranger to scandal. He has made mistakes – many of them public. But he is resilient, tenacious, and intuitive.
Public opinion is strongly divided: his supporters adore him; his detractors abhor him. One thing is certain: The world can't ignore him. This short book tells the intensely human story of a man who is changing the world in a way that no one else can.
---
Our Journey Together by Donald J. Trump (2021)
Photobook covering President Donald J. Trump's time in the White House. Photographs and captions handpicked by the President.
---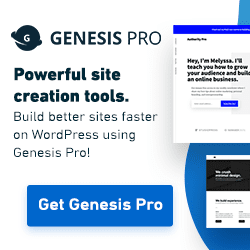 ---
I Alone Can Fix It: Donald J. Trump's Catastrophic Final Year by Carol Leonnig & Philip Rucker (2021)
A classic and heart-racing work of investigative reporting, this book is destined to be read and studied by citizens and historians alike for decades to come.
The true story of what took place in Donald Trump's White House during a disastrous 2020 has never before been told in full. What was really going on around the president, as the government failed to contain the coronavirus and over half a million Americans perished? Who was influencing Trump after he refused to concede an election he had clearly lost and spread lies about election fraud? To answer these questions, Phil and Carol reveal a dysfunctional and bumbling presidency's inner workings in unprecedented, stunning detail.
---
---
The Big Cheat: How Donald Trump Fleeced America and Enriched Himself and His Family by David Cay Johnston (2021)
"Few people are as well positioned to write an exposé of the former president as Johnston" (The Washington Post), and The Big Cheat offers a guided tour of how money flowed in and out of Trump's hundreds of enterprises, showing in simple terms how a corrupt president used our government for his benefit, even putting national security at risk.
While the world watched Donald Trump's presidency in horror or delight, few noticed that his lifelong grifting quietly continued. Less than forty minutes after taking the oath of office, Trump began turning the White House into a money machine for himself, his family, and his courtiers.

More than $1.7 billion flowed into Donald Trump's bank accounts during his four years as president. Foreign governments rented out whole floors of his hotel five blocks from the White House while lobbyists conducted business in the hotel's restaurants. Payday lenders and other trade groups moved their annual conventions to Trump golf resorts. And individual favor seekers joined his private Mar-a-Lago club with its $200,000 admission fee in hopes of getting a few minutes with the President. Despite earning more than $1 million every day he was in office, Trump left the White House as he arrived—hard up for cash.
---
---
Front Row at the Trump Show by Jonathan Karl (2020)
Jonathan Karl brings us into the White House in a powerful book unlike any other on the Trump administration. He's known and covered Donald Trump longer than any other White House reporter. With extraordinary access to Trump during the campaign and at 1600 Pennsylvania Avenue, Karl delivers essential new reporting and surprising insights.
Karl takes us from a TV set turned campaign office to the strange quiet of Trump's White House on Inauguration Day to a high-powered reelection campaign set to change the country's course. He shows us an administration rewriting the role of the president on the fly and a press corps that has never been more vital.
---
---
The Trump Century: How Our President Changed the Course of History Forever by Lou Dobbs (2020)
The Trump Century opens a window into Trump's thinking on the economy, foreign policy, and border security and will energize his allies when they realize the future they've shaped.
---
Dark Towers: Deutsche Bank, Donald Trump, and an Epic Trail of Destruction by David Enrich (2020)
---
---
Too Much and Never Enough: How My Family Created the World's Most Dangerous Man by Mary L. Trump (2020)
---
KINDLE OASIS with Adjustable Warm Light
---
The New York Times—Daily Edition for Kindle
---
Fear: Trump in the White House by Bob Woodward (2019)
Fear is the most intimate portrait of a sitting president ever published during the president's first years in office. The focus is on the explosive debates and the decision-making in the Oval Office, the Situation Room, Air Force One and the White House residence.
---
The Dangerous Case of Donald Trump: 37 Psychiatrists and Mental Health Experts Assess a President (2019)
---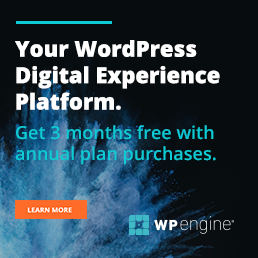 ---
Donald J. Trump: A President Like No Other by Conrad Black (2018)
---
The Donald J. Trump Presidential Twitter Library by The Daily Show with Trevor Noah (2018)
In June 2017, just steps from Trump Tower in midtown Manhattan, The Daily Show with Trevor Noah opened The Donald J. Trump Presidential Twitter Library, a 4,000-square-foot museum space that gave the 45th president and his amazing Twitter legacy the respect they deserve. In the single weekend it was open to the public, the library pop-up drew 7,500 visitors and had to turn away countless others.
Trump vs. Trump: You're going to want to sit for this one. Donald Trump has sometimes been known to contradict himself.
Always the Best: the greatest boasts of the greatest boaster of all time, ever!
---
---
Fire & Fury: Inside the Trump White House by Michael Wolff (2018)
---
---
Tweeter of the Free World—A Coffee Table Book—Donald Trump's Best Tweets (2018)
---
KINDLE Paperwhite Signature Edition Essentials Bundle including Wi-Fi, Without Ads, Amazon Leather Cover, and Wireless Charging Dock
---
Trumped!: The Inside Story of the Real Donald Trump-His Cunning Rise and Spectacular Fall by John R. O'Donnell with James Rutherford (2017)
ON TOP OF THE WORLD—IN A HOUSE OF CARDS
The tabloids tracked his every move. The business magazines predicted his demise. And the public couldn't get enough. But the only people privy to Donald Trump's real story were the members of his inner circle—men such as Jack O'Donnell, a top executive at Atlantic City's Trump Plaza Casino until April, 1990. For three years O'Donnell witnessed the goings-on in the House of Trump that the people only guessed at. Now he reveals what he saw.
Here's the inside story of Trump's legendary tirades, his convenient forgetfulness, and the infamous Donald Trump ego. O'Donnell tells how the Plaza staff catered to Trump's personal whims, and to those of his mistress—and how the man who built the largest gambling hall in the world knew little about running a casino.
From the hypocrisy, bad deals, and the monumental debt to the untold tales of Marla and Ivana, Trumped! rips the mask off the mighty Trump facade—revealing a man whose castle is about to collapse.
---
---
The Making of Donald Trump by David Cay Johnston (2017)
Pulitzer Prize-winning investigative journalist David Cay Johnston, who had spent thirty years chronicling Donald Trump for The New York Times and other leading newspapers, takes readers from the origins of the Trump family fortune—his grandfather's Yukon bordellos during the Gold Rush—to his tumultuous gambling and real estate dealings in New York and Atlantic City, all the way to his election as president of the United States, giving us a deeply researched and shockingly full picture of one of the most controversial figures of our time.
---
---
Trump Revealed: An American Journey of Ambition, Ego, Money, and Power by Michael Kranish & Marc Fisher (2016)
Who is Donald J. Trump? Despite decades of scrutiny, many aspects of his life are not well known. To discover Trump in full, The Washington Post assembled a team of award-winning reporters and researchers to delve into every aspect of Trump's improbable life, from his privileged upbringing in Queens to his astonishing 2016 rise to seize the Republican candidacy for president.
Co-authored by Washington Post investigative political reporter Michael Kranish and senior editor Marc Fisher, this comprehensive book documents Trump's fascinating family roots, his aggressive efforts to make a name for himself in New York social circles, and his penchant for big bets—on real estate, branded businesses, and, ultimately, on himself.
---
Introducing KINDLE SCRIBE (16 GB), the first Kindle for Reading and Writing, with a 10.2" 300 ppi Paperwhite Display, includes Basic Pen (To be Released on November 30, 2022)
---
TRUMP TOWER
Trump Tower served as the location for Wayne Enterprises in Christopher Nolan's The Dark Knight Rises movie starring Christian Bale, Michael Caine, Anne Hathaway, Gary Oldman, Morgan Freeman and more.
---
After Trump launched his 2016 presidential campaign at Trump Tower in 2015, the number of visits to the tower had risen drastically, with many of the visitors being supporters of Trump's candidacy. The tower gained popularity among New York City tourists in 2016, especially after Trump was elected president.
---
During Trump's presidency (2017–2021), the Secret Service initially used the apartment directly underneath Trump's Triplex Penthouse as their command post but moved into a trailer on the sidewalk in July 2017.
---
---
On February 16, 2015, NBC announced that they would be renewing The Apprentice for a 15th season. On February 27, Trump stated that he was not ready to sign on for another season because of the possibility of a presidential run.
---
On June 29, after a widespread negative reaction stemming from Trump's campaign announcement speech, NBC released a statement saying, "Due to the recent derogatory statements by Donald Trump regarding immigrants, NBCUniversal is ending its business relationship with Mr. Trump."
---
---
Trump made a formal announcement of his candidacy for president of the United States for the 2016 elections on June 16, 2015. He made the announcement at 11am EST from his headquarters in Trump Tower in New York. Trump launched his campaign saying, "We are going to make our Country Great Again" with a commitment to become the "greatest jobs president." Trump's official campaign slogan was Make America Great Again.
---
In 2015, Donald Trump was forced to sell the Miss Universe Organization—which also included sister scholarship programs Miss USA and Miss Teen USA—after his incendiary comments about Mexicans drove away broadcasters NBC and Univision. Trump had owned the pageant for nearly two decades.
---
---
Time Magazine—Donald Trump's 16 Biggest Business Failures and Successes (2015)
Donald J. Trump: Golden Triumphs—Dolce Magazine, May 26, 2010
---
Think Big and Kick Ass by Donald J. Trump & Bill Zanker (2007)
---
Trump: Think Like a Billionaire: Everything You Need to Know About Success, Real Estate, and Life (2005)
---
Trump: The Art of the Deal (2005)
Trump: How to Get Rich—Big deals from the star of The Apprentice
---

---
Proofreading | Editing | Formatting
BOOKS, Doctoral Dissertations, Master's Theses, Academic Journal Articles
---
Documentaries About Donald J. Trump
Unprecedented—Season 1 (2022)—An exclusive look into the lives and actions of Donald Trump and the first family as they navigate his 2020 re-election campaign. Witness the raw, behind-the-scenes footage, including the last interview given by Trump as president.
---
The Presidents: Trump (2022)—Available on Amazon Prime Video
---
Assault on Democracy: Roots of Trump's Insurrection (2022)—Available on Amazon Prime Video
---
Trump Takes On the World (2021)—Available on Amazon Prime Video. Donald Trump was one of the most shocking presidents in American history. One particular area of controversy was his foreign policy decisions, as this jaw-dropping political documentary on BBC Select explores.
---
---
The Impeachment of Donald Trump (2020)—Available on Amazon Prime Video. A documentary series from The Washington Post that takes you inside the halls of the Capitol during the impeachment of President Donald J. Trump.
---
Citizen Trump: A One Man Show (2020)—Available on Amazon Prime Video. Director Robert Orlando digs below the political wars to expose Trump's epic pursuit to become America's leading man.
---
The Trump I Know (2020)—Available on Amazon Prime Video. A Hollywood filmmaker strikes up an unexpected friendship with Lara Trump who introduces him to the women in the Trump family, administration, campaign, and business. Through their stories, we get a glimpse of the Trump they know.
---
#Unfit: The Psychology of Donald Trump (2020)—Available on Amazon Prime Video
---
The Plot Against the President (2020)—Available on Amazon Prime Video. Following the book The Plot Against the President by Investigative Journalist Lee Smith, this feature length documentary explores new information and additional interviews as the case unfolds.
---
---
Biography: The Trump Dynasty (2019)—Available on Amazon Prime Video. An orchestrated comeback launches Donald Trump's rise as a TV celebrity, international brander and political firebrand (3 Episodes)
---
Battlefield Washington: Trump vs. Justice—The Mueller Investigation (2019)—Available on Amazon Prime Video
---
Frontline: Trump's Showdown (2018)—Available on Amazon Prime Video
---
Trump: The Art of the Insult (2018)—Available on Amazon Prime Video
---
Trump: What's The Deal (2017)—Available on Amazon Prime Video
---
---
Donald Trump: The Apprentice President? (2016)—Available on Amazon Prime Video. Since announcing his candidacy, Trump was everywhere. To him, it seemed that nothing was taboo and no policy too outlandish to embrace. Somehow, this billionaire candidate became the champion of ordinary America, with supporters traveling hundreds of miles just to see him.
---
Healthful Benefits of Eating Protein-Rich Salmon Fish
Teeth Whitening Kits with LED Light for a Brighter Smile
American-Style BURGERS and Side Dishes
Advantages of Single Serve Coffee Brewers & K-Cup Coffee Pods
Flavorful & Soothing Tea Varieties from Around the World
Trendy Electronic Devices and Gift Ideas For Men
Men's Daily Body, Hair & Skincare Essentials
Stylish ORANGE Golf Shirts, T-Shirts & Polo Shirts for Men
The Beauty of Blue Sapphire Gemstone Jewelry for Men & Women
Digital Photography Techniques & Camera Kits for Beginner & Advanced Photographers
3 Powerful Benefits of Using Managed WordPress Web Hosting
Maximize Your Blog Business For Profit
---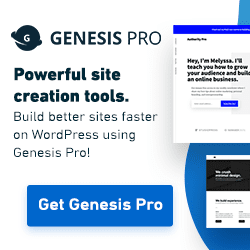 ---
---
Captivating Books & Documentaries About Donald J. Trump
---
---
Why Is Donald J. Trump Popular? Many Authors Have Written about Mr. Trump over the years as a Real Estate Tycoon | Diverse Perspectives on the 45th President of the United States | Apprentice Reality TV Star | Former Owner of the Miss Universe Organization | Trump's Family Business Enterprises | Trump Tower Trump might…