Country Music: Take a Glance Back Down Memory Lane
Bringing words to life in a song. There is no better healing power than creative lyrics accompanied by an amazing voice and instrumental musical composition.
---
The right voice carrying the right message at the right time is quite simply beautiful. I've always loved the sound of good music. It's near and dear to my heart.
Music is as much a part of my life as is most anything else. There are times when I will just spend a few hours listening and dancing to old tunes. It clears my mind and relieves any uneasiness I may be feeling. I particularly pay attention to lyrics to grasp their meaning. They are so often true to life.
While I can read and understand words and sentences, it does not portray such a meaningful feeling as it does in a song.
Various artists have covered some songs. When I hear a song for the first time, and that artist's voice has captured my heart and soul, then I'm forever committed to that artist and his/her version.
I am not a die-hard country music lover but I do enjoy listening to some of my favorite songs, particularly from the early 1990s.
No doubt, these country music songs have touched many hearts over the years.
---
Good Time, Alan Jackson (2009) Official Music Video
---
NOTE: All song links are directed to YouTube—Official Music Videos or fan-created videos
---
Fender CS Signature Stevie Ray Vaughan Stratocaster
This Strat is super exciting, and it's definitely a must-have for any SRV fan!
---
---
Fender American Ultra Stratocaster Guitar
---
---
Note: This site has an affiliate marketing relationship with advertisements. I may receive a small referral fee or commission if you sign up for services or purchase a product. This allows me to continue to create content.
---
Product Reviews: Best-Selling Popular Guitar Recommendations
---
Thank God For the Radio, Alan Jackson (1994)
Time for ourselves is something we all need now and then for our creativity. If we don't take the time, God will make it for us.
Time Marches On, Tracy Lawrence (1996)
"The Only Thing That Stays the Same Is Everything Changes…Everything Changes"
Standing on a Rock, Rodney Crowell (1993)
Something To Talk About, Bonnie Raitt (1995). This song was featured in the movie Something To Talk About starring Julia Roberts, Dennis Quad, Robert Duvall, Gena Rowlands, and Kyra Sedgwick. "Let's give 'em somethin' to talk about…a little mystery to figure out…how about love, love, love…"
One Night At A Time, George Strait (1997; Songwriters: Earl Lee, Eddie Kilgallon & Roger Cook). "… Practice makes perfect, gonna get it right… Gonna get it right, one night at a time. All night, love all night. Practice makes perfect, gonna get it right…Gonna get it right one night at a time…"
---
---
77 Ways to Pay It Forward and Change Lives
#PayItForward: Feel Free to CashApp Me or PayPalMe Today! I Appreciate It!
---
Careless Love, This is one of my favorites by Georgia-born, Mr. Ray Charles (1962). He magnificently brings these simple words to life with his unique singing style. "I say love, oh love, oh careless love… please tell me what have I done for you to hurt me…. Well, you know that I once was blind but now I see… Well, you know what a big fool I have been…. Well, you know, if I could uhmm hmm hmm hmmmm like a morning dove…. Well, if I could moan, if I could moan like a morning dove, you know I'd moan for every one in love. That's why I say love, oh oh oh love, careless love."
---
Fender American Acoustasonic Telecaster Sunburst w/Premium Gig Bag
---
---
Song for the Life, Alan Jackson (1994; Songwriter Rodney Crowell previously recorded it on his 1977 album, Ain't Living Long Like This). This is one of my all-time favorite meditative songs to listen to early in the morning. No matter what type of mood I'm in, it uplifts my spirit. Of course, AJ's melodic Southern voice helps. And, that Band of his is beyond awesome; they complement each other exceptionally well. I don't even know their names, but I'm in love with them, too. With the two combined, it's a little bit of heaven on earth for me.
---
RainSong 25th Anniversary Black Ice Acoustic Guitar Bundle
---
---
Note: This site has a marketing affiliate relationship with advertisements. I may receive a small referral fee or commission if you sign up for services or purchase a product. It allows me to create more content.
---
Stuck On You, Lionel Richie (1984 Tuskegee album). "Stuck on you… Got this feeling down deep in my soul that I just can't lose. Guess I'm on my way. Needed a friend, and the way I feel now I guess I'll be with you 'til the end. Guess I'm on my way, I'm mighty glad you stayed! Stuck on you… Been a fool to long, I guess it's time for me to come on home. Guess I'm on my way. So hard to see that a woman like you could wait around for a man like me. Guess I'm on my way. I'm mighty glad you stayed…"
---
---
If Tomorrow Never Comes, Garth Brooks (1989). This is such a beautiful song. Tell someone you love them today!
Tell It Like It Is, New Orleans-born Aaron Neville. "Life is too short to have sorrow. You may be here today and gone tomorrow. You might as well get what you want. So go on and live…Baby, go on and live."
Little Things, Marty Stuart (1991). "Well, when the sun goes down at the end of day, I want to see you again. I've gotta find a way just to hear those little things you say."
It's a Great Day to Be Alive, Travis Tritt (2000). "And it's a great day to be alive. I know the sun's still shinin' when I close my eyes. There's some hard times in the neighborhood. But, why can't every day be just this good?"
Long Black Train, Josh Turner (2002). This is such an inspirational song to listen to.
Neon Moon, Brooks & Dunn (1991). This is my favorite Brooks & Dunn song. I can listen to it over and over again. (these guys are a perfect combination; complementing each other's skills; neither one trying to outdo the other)
Mirror, Mirror, Diamond Rio (1991)
"Mirror, mirror on my wall, tell me who is the loneliest fool of all. Oh, wait a minute, I believe I see the answer staring back at me." This song was written by Bob DiPiero, John Jarrard, and Mark D. Sanders. This uptempo beat is just fabulous. This reminds me of music my Granddaddy used to like. When you want to beat yourself up over something stupid you've done…this is just the song to listen to. Yes, sometimes, I am just an idiot. This is another one of those tunes that linger with you long afterward.
All My Ex's Live in Texas, George Strait (1987).
---
---
We may not be able to change our destination in a day, but we can change our direction instantly. All it takes is one idea or one spark to set a new course in action.
Honky Tonk Blues, Charley Pride (1986, Songwriter: Hank Williams Sr.)
RELATED: Huey Lewis & The News cover of the Honky Tonk Blues (1999)
The Power of Love, Huey Lewis & The News (1996). "The Power of Love… First time you feel it, it might make you sad. Next time you feel it, it might make you mad. But you'll be glad, baby, when you've found that's the power that makes the world go 'round…. It's strong and it's sudden, it can be cruel sometimes but it might just save your life… that's the power of love…"
---
Recreate a Fender® Stratocaster® Guitar in LEGO® Style
---
Two Dozen Roses, Shenandoah (1992)
Don't wait until your relationship is in the dumps to work on your relationship skills. There are, no doubt, issues that you both brought into the relationship from the past. There's a problem when you need to talk, but you both have nothing to say.
---
Martin Guitar Standard Series Acoustic Guitar
PROFESSIONAL SOUND: Martin's Standard Series guitars combine authentic wood, like sitka spruce, mahogany, ebony, rosewood, and more, with innovative bracing, a variety of body styles, and handmade detailing to deliver rich resonance, classic tones, and a professional sound. Add our premium guitars to your touring lineup, studio gear, or instrument collection.
PREMIUM HANDMADE GUITARS: Handmade from the highest-quality materials, Martin's Standard Series guitars are built to stand up to late-night jams, long studio sessions, and plenty of picking. These solid-wood acoustic guitars deliver classic designs, professional sounds, and enjoyable playing.
---
---
Don't Let Our Love Start Slippin' Away, Vince Gill (1992). Among the many, this is by far my favorite Vince Gill song. Great message for couples and maintaining relationships.
We been up, all night long, trying to solve a problem; Hell, it's almost dawn. Ain't no time for sleeping, if our love is wearing thin. 'Cause I ain't giving up; you ain't giving in. Don't let our love start slippin'…love start slippin' away… 'cause the life we been living gets harder every day. Don't let our love start slippin' away… A wounded love walks a real thin line. No communication will kill it every time. So, open up your heart. Baby, we can work it out. We got the kind of love people dream about… Don't let our love start slippin'…
---
---
Honey Bee, Blake Shelton (2011; Songwriters Rhett Akins and Ben Hayslip)
You'll be my soft and sweet, I'll be your strong and steady.
You'll be my glass of wine, I'll be your shot of whiskey
You'll be my sunny day, I'll be your shade tree.
You'll be my honeysuckle, I'll be your honey bee.
Yeah, that came out a little country but every word was right on the money. And I got you smilin' honey, right back at me. Now, hold on 'cause I ain't done. There's more where that came from…
---
---
You Can't Give Up On Love, Alan Jackson (1994)
I Just Want To Dance With You, George Strait (1998 One Step At A Time album). The master of country singing. Keeping it Strait Country. I love that whistling part.
Companionship makes life more bearable. I thank God for the dog. I have a multitude of lovers in song, and I ain't ashamed. Each one gives me a little of what I need precisely when I need it. I don't have to chase 'em down. I don't have to wait until it's convenient for them. And, I don't have to beg and plead. They're at my beck and call anytime I desire. What more can a girl ask for? Well, that 3-minute song and dance was over – it was lightnin' quick. I'm gonna need a longer version or a re-peat. Oh, well, nothing's perfect. You gotta work with what you got… fine-tune it. It ought to be so good that I'm still humming that song long after.
She Thinks My Tractor's Sexy, Kenny Chesney (1999)
---
ESP LTD KH-602 Signature Series Kirk Hammett Electric Guitar with Case
---
---
I Love A Rainy Night, Eddie Rabbitt (1980). This is a great uptempo song that will linger in your mind long after. It has a distinctive rhythm with alternating finger snaps and hand claps. Even on a clear sunny day, the lyrics of this song will pop into my mind.
Love Done Gone, Billy Currington (2010). I love this modern upbeat sing-along country tune. "I don't regret a single thing that we did. Any time together we ever spent. I wouldn't change a thing. Baby, you know, sometimes, we gotta just go with the flow… Don't know what happened to you and me. It ain't nothing we ever said or ever did wrong. It's just love done gone…ba ba da, ba da ba…"
---
Islands in the Stream, Kenny Rogers and Dolly Parton
Endless Love, Lionel Richie featuring Shania Twain (2012)
To Make You Feel My Love, Trisha Yearwood (featured in the Hope Floats movie with Harry Connick Jr. and Sandra Bullock) Link to a fan-made lyric video
When I Call Your Name, Vince Gill (1990)
"I rushed home from work like I always do. I spend my whole day just thinkin' of you. When I walked through the front door, my whole life was changed 'cause nobody answered when I called your name. No note on the table that told me good-bye. Said you'd grown weary of living a lie. Oh, your love has ended but mine still remains…"
---
---
Childhood is a time of innocence and carefree exploration. I never imagined, took for granted, and always assumed. It took me years and years and years to learn from the experiences of my own failures. Sometimes I wonder though, have I really learned anything at all?
Long Hard Road, Alan Jackson, Songwriter/Composer (2013; The Bluegrass Album). I don't know nothing about bluegrass music; nevertheless, I'm in love with this song and can relate to it in many ways. Mr. Jackson is a great teacher through his music; it's appealing to diverse groups of people. It's one of those songs you can just put on repeat and slowly digest the real life messages contained in it. "It's a long hard road I'm traveling on. Seems forever I've been gone… Lord, I need to find my way back home. I hear the voice of my sweet mama calling tellin' me to change my ways. In my mind, I smell the dogwoods blooming, takes me back to yesterday... Yeah,… I left behind the person that I once was…changed for good and some for bad…I've wasted days and nights on love forgotten…I've traded happiness for sad…Yeah, it's a long hard road I'm traveling on..."
---
Re-create the Rome Colosseum with this Colossal LEGO Builder Set
---
Here in the Real World, Alan Jackson (1990).
I Can't Stop Loving You, Ray Charles (1962, Modern Sounds in Country and Western Music CD)
If You Ever Have Forever In Mind, Vince Gill (1998). "You're climbing mountains; I'm on a hill. You're always running and I'm standing still. You live for the moment, no future, no past. I may be a fool to love by the rules and want it to last..."
Silver Wings, Pam Tillis, Link to fan-made video from the SCC Country Music Festival in Silkeborg, Denmark, 2010. (1994; A Tribute to Merle Haggard, Mama's Hungry Eyes CD)
---
Takamine Pro Series 7 Dreadnought Cutaway Acoustic-Electric Guitar
---
---
Trying Not to Love You, Alan Jackson (1994; A Tribute to Merle Haggard, Mama's Hungry Eyes CD). "Trying not to love you; failing in every way. With you around, I keep losing ground every day. Trying to be fair both to me and to you…trying not to love you is hard to do. Well, I guess there's no use hiding what everybody knows… 'cause to other eyes, there's no disguise for the love that shows. So, if I'm not being clear, I'll repeat these words to you…trying not to love you is hard to do. Yeah, trying not to love you is so hard to do."
---
---
Two Sparrows in a Hurricane (Love Says They Will), Tanya Tucker Greatest Hits 1990-1992
Holding Her and Loving You, Earl T. Conley (1983)
An Old Pair of Shoes, Randy Travis (1993). "I'm feeling like an old pair of shoes…all worn out from walking through these blues. There's a hole in my soul and I'm really feeling used."
Leavin's Been a Long Time Comin', Shenandoah (1992)
On The Road Again, Willie Nelson (1980)
Turn The Page, Bob Seger & The Silver Bullet Band (1973)
Someone Like You, British Singer Adele (2011). "I remember you said, sometimes it lasts in love but sometimes it hurts instead…"
Rolling In The Deep, British Singer Adele (2010; Songwriters Adele Adkins and Paul Epworth). Adele brings such passion to these lyrics. "The scars of your love remind me of us; they keep me thinking that we almost had it all. The scars of your love they leave me breathless. I can't help feeling we could have had it all…rolling in the deep. You had my heart inside of your hands and you played it to the beat…"
---
SUAVS ALL-IN-ONE SNEAKER SHOES FOR MEN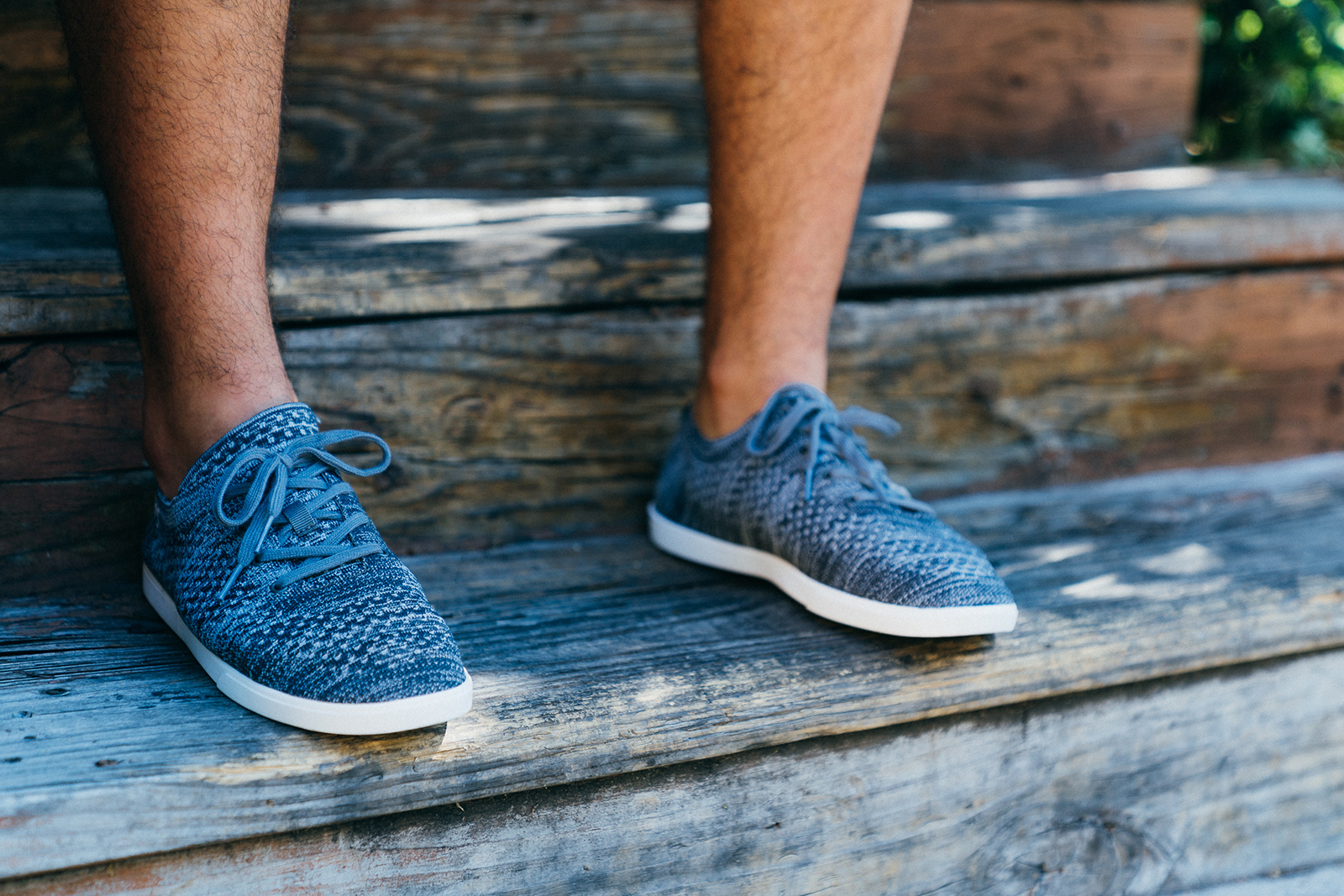 ---
Relationships involve emotional work. Love is a doing word. Unfortunately, some folk take more out than they put in.
Achy Breaky Heart, Billy Ray Cyrus (1993)
Sometimes you need a partner who can call you out on your stuff, and make you realize when you are being unreasonable, and are just plain wrong.
Blame It On Your Heart, Patty Loveless (1993)
Whose Bed Have Your Boots Been Under, Canadian-born singer, Shania Twain (1995)
Drivin' My Life Away, Eddit Rabbitt (1980)
---
---
She's Got the Rhythm (And I Got The Blues), Alan Jackson (1992, A Lot About Livin' and a Little 'Bout Love; Lyrics co-written by American country music superstars Alan Jackson and Randy Travis). I love this song. It has a Country R&B sound to it.
Daddy's Money, Ricochet (2006). "Can't concentrate on the preacher preachin', my attention span done turned off. I'm honed in on that angel singing up there in the choir loft. She's got her daddy's money, her mama's good looks, more laughs than a stack of comic books. A wild imagination, a college education, add it all up, it's a deadly combination. She's a good bass fisher, a dynamite kisser, but country as a turnip green. She's got her daddy's money, her mama's good looks, and look who's lookin' at me…"
---
---
Unbelievable, Diamond Rio (1998). "She's so kissable, huggable, lovable, unbelievable. She's a mouthful of anything and everything a man could want. She ain't typical, she's unpredictable, she's available. It's a miracle how my heart stumbled into someone so kissable, huggable,
lovable, unbelievable…"
---
Takamine Pro Series 3 New Yorker Acoustic-Electric Guitar
---
---
Who's Cheating Who, Alan Jackson (2011). "Everywhere you look you can write a book on the trouble of a woman and a man. But you cannot impose. You can't stick your nose into something that you don't understand. Still you wonder…"
---
In The Heat of the Night, Bill Champlin (theme song for the television series)
Rock Bottom, Wynonna Judd, link to fan-created YouTube video
9 to 5, Dolly Parton
---
Clarks Shoes for Women
---
You never know when love will happen—when, where, or who. You just have to take a risk for romance even if it breaks your heart. That's what life experiences are all about.
Short Sweet Ride, Alan Jackson (1989)
I Like It I Love It, Tim McGraw (1995; Songwriters: Jeb Stuart Anderson, Markus Hollis & Steve Duke)
Any Man of Mine, Shania Twain (1995)
Overnight Male, Another superb delivery by Mr. George Strait—Satisfaction Guaranteed (1992; Great storytelling by Songwriters Richard Fagan, Kim Williams, and Ron Harbin; featured on the Pure Country movie soundtrack)
Third Rate Romance, Alan Jackson, and his band add a little flavor to this honky-tonk cover song; it was recorded at Ernest Tubb's Record Store in Nashville around 1995. Link to fan-made YouTube video.
---

---
Song of the South, Alabama
Boot Scootin' Boogie, Brooks & Dunn, Real Honky Tonk
Honky Tonk Badonkadonk, Trace Adkins, Modern Honky Tonk Music
Wagon Wheel, Darius Rucker (feat. the Duck Dynasty cast)
Better Class of Losers, Randy Travis ($3 wine)
Walking the Floor Over Me, Alan Jackson
Where The Green Grass Grows, Tim McGraw
---
---
It's Just A Matter Of Time, Randy Travis (1989)
When your world, as you know it, begins to unravel…when you've exhausted all of your known efforts…seek out your inner wisdom for guidance, or save yourself the trouble of fruitless efforts in the beginning. Otherwise, you'll run out of gas, and be rolling in on fumes. You'll be spitting and sputting like an old truck.
Designated Drinker, Alan Jackson (A Duet with George Strait, 2001).
We are conflicted individuals. We need to pull ourselves out of the gutter.
Very few real life problems come with a blueprint or ready-made instructions. Challenges are great teachers. It can be a game changer.
---
TORUN PAFF 0014 Intelligently Engineered Bass Guitar
---
---
Just Playin' Possum, Alan Jackson (1991). The first time I heard this song, I immediately fell in love with it. Most likely due to his Southern voice and those sweet-sounding melodies. This is one of those tunes I can keep playing continuously while cooking, cleaning, or whatever and not get tired of hearing it. I later found out that it was a cover of George Jones' song. Regardless, AJ's version is the first one I heard and I'm committed to it.
---
---
Learn to value your privacy, as well as others. We may live in a tabloid society, but some things are meant to remain private. Resist the urge to air dirty laundry in front of friends, family, co-workers, etc. Painting your partner in a bad light is not a sign of loyalty, love, or respect. Repair your relationship in private.
A House With No Curtains, Alan Jackson (1996)
---
---
Where The Blacktop Ends, Keith Urban, New Zealand-Australian-American singer
What'll You Do About Me, Randy Travis (1987)
Tennessee Whiskey, Chris Stapleton
RELATED: Tennessee Whiskey, cover by Wayne Brady on The View
A Woman's Love, Singer/Songwriter Alan Jackson (originally recorded on his 1998 High Mileage CD). In 2006, Mr. Jackson re-recorded it for his album, Like Red On A Rose. This guy has such a great voice. He has such a unique, playful singing style that has made him hugely successful. From time to time, he'll change up his style to keep it interesting. But, he's remained true to his Southern roots, and I love that about him too. He is, by far, my favorite country music singer. The music video for this song features his wife. It's so sweet.
---

---
Ambitious people have drive, motivation, and inspiration. You can't fly on wings of hope and good intentions. You need something tangible to focus on. It's gutsy stepping outside of your comfort zone. It's also quite liberating. There's something to be said for making your own way in this world.
Chasin' That Neon Rainbow, Alan Jackson (1990)
You just have to play the game of life—take your chances and hope for the best—It's the same for the righteous and the unrighteous, the saints and the heathens.
Must Be Doin' Somethin' Right, Billy Currington (2005). "A woman is a mystery a man just can't understood. Sometimes, all it takes to please her is the touch of your hand. And other times, you gotta take it slow and hold her all night long. Heaven knows, there's so many ways a man can go wrong…"
Sangria, Blake Shelton (2015). Aww, crank it up. Blake's on fire with this song.
I Don't Need The Booze (To Get a Buzz On), Alan Jackson (A Lot About Livin' and a Little 'Bout Love CD)
Your Man, Josh Turner (2005). Love, love, love this song and video.
Deeper Than The Holler, Randy Travis & Josh Turner Live Performance on CMT's Cross Country series (fan-made video)
A flow is only on its way to something else. Like a river, the flow is continually moving. A flow is not controlled by blocking them or stopping them, but rather by redirecting them or slowing them down.
Freight Train, Alan Jackson (2010; Canadian Songwriter Fred Eaglesmith). This is another one of those songs that makes you wonder how in the heck he put it together. Nevertheless, Mr. Jackson delivers it with perfection.
Whisper My Name, Randy Travis
---
---
How Do You Like Me Now? Toby Keith
---
---
Every minute is a chance to do something creative, quick, and witty. As Mr. Alan Jackson once said, "There's always something to write about."
I Don't Even Know Your Name, Alan Jackson (1995). This is a fun sing-along-country tune. The video is quite entertaining. The guys apparently were having a lot of fun making this comedy video.
From early morning's dawn to evening's fall, a working man strives to gather wealth as best as he may. And, he should be respected for that.
It's Alright To Be A Redneck, Alan Jackson (2003; Songwriters: Bill Kenner and Pat McLaughlin). This video features a cool classroom project presentation with diverse visual creativity added by Mr. Jackson to a student's studying the meaning of "Redneck." SO CUTE from beginning to end! One of my favorite parts is:
"Ba bom bom; Ba bom bom; Ba bom ba bom ba bom bom ba bom bom"
That's How Country Boys Roll, Billy Currington (2009)
---
---
I Still Like Bologna, Alan Jackson (2009)
King of the Road, Randy Travis & Josh Turner Live Performance on CMT's Cross Country series (fan-made video)
Elvira, Oak Ridge Boys (1981)
The Gambler, Kenny Rogers
Lady, Kenny Rogers & Lionel Richie performed Live on CMT Crossroads in 2005.
It's the recipes of life that you create yourself that are the best—that probably sounds a bit country, but it's true.
Pop A Top, Alan Jackson (1999). Storytelling at its finest. Mr. Jackson's Southern voice brings some reality to it. That band ain't too bad either. My favorite line is: "Offered me his misery and here I'm wasting time 'cause a row of fools on a row of stools is not what's on my mind…"
---
---
Are you chasing life, or is life chasing you? It's as if we've mis-used our lives. The sheer monotony of it numbs the senses. Our lives depend on diversity.
Eastbound and Down, Jerry Reed (theme song from the 1977 Smokey and the Bandit film featuring Burt Reynolds, Sally Field, Jerry Reed, and Jackie Gleason) HD Film Tributes YouTube video.
"Eastbound and down. Loaded up and trucking. We gonna do what they say can't be done."
---
Guild F-55 Jumbo Acoustic Guitar Bundle
A legend returns in the Guild F-55 Jumbo. This beautifully crafted acoustic achieves incredible clarity, balance, and volume with its combination of classic tone woods and exquisite craftsmanship. The Guild F-55 Jumbo features a solid Sitka spruce top and solid Indian rosewood back and sides and has the type of projection and resonance that truly fills the room even when unplugged.
This gorgeous instrument also features a mahogany neck with a walnut strip and an ebony fingerboard for further great tone and playability. The F-55 also has detailed, vintage appointments like classic Guild V-block inlays, gold hardware, and a beautiful finish. Exceptional volume and projection.
---
---
Days of Gold, Jake Owen
Watermelon Crawl, Tracy Byrd
Where I Come From, Alan Jackson
Boys 'Round Here, Blake Shelton feat. Pistol Annies & Friends
Cruise (Remix), Florida Georgia Line featuring Nelly (Just A Dream)
---
---
Tight Fittin' Jeans, Blake Shelton's (2009) Live Performance of Conway Twitter's song. "As she played out her fantasy before my eyes it seemed a cowgirl came alive inside those tight fittin' jeans."
Carrying Your Love With Me, George Strait (2004). "…A good-bye kiss is all I need from you. 'Cause I'm carrying your love with me, West Virginia down to Tennessee, I'll be moving with the good Lord's speed, carrying your love with me…"
I Hope You Dance, Lee Ann Womack (2000)
We Danced, Brad Paisley (2010)
When You Say Nothing At All, Keith Whitley (1988)
RELATED: Featured in the (1999) movie Notting Hill, starring Hugh Grant and Julia Roberts. Irish singer Ronan Keating's cover of When You Say Nothing At All
---
Tropical Depression This is another one of those songs where you can read and understand the words, but Alan Jackson's delivery of it in a song makes it come alive and more meaningful.
---
---
Blue, LeAnn Rhimes
The saddest lies are the ones we tell ourselves. Wasting time on a faded memory is not a good use of your time. Rather than hoping for a future that you may never have.
Diggin' Up Bones, Randy Travis (1986)
Men, men, men are God's gift to women. Yes, yes, yes. Or was it the other way around? They are just so lovable, and other times, they ain't worth a pot of beans and cornbread.
One More Last Chance, Vince Gill (1992)
I Can Love You Better, The Chicks
Our new beginning is the very best thing that has ever happened to us. Much of it is uncertain, obscure, bewildering. But, aren't new beginnings always like that?
Forever and Ever, Amen, Randy Travis
---
Paul Reed Smith PRS McCarty Singlecut 594 10-TOP Electric Guitar with Case
Wrapping your fretting hand around this guitar's asymmetrical Pattern Vintage neck carve, with its 24.594″ scale length, is pure ecstasy. Enjoy spot-on intonation, thanks to a 2-piece bridge and vintage-style non-locking tuners. A bound rosewood fingerboard with eye-catching bird inlays tops off the PRS McCarty Singlecut 594 solid body electric guitar.
---
---
You grow up and learn that everything learned in childhood is not true. Yeah, I've long since graduated from the University of Sesame Street. Those days are long gone.
---
---
In retrospect, I wouldn't change a thing. It's a great day in the U.S. of A. My life is taking another twist. I'm mentally prepared for it. The spark has been lit, and I'm mission-oriented.
---
---
Learn how to forgive. This does not require an act of Jesus. Learn to forgive, and overlook the petty things. I know how hard it is to do. I've been there many, many, many, many, many, many, many times before.
Tonight I Climbed the Wall, Alan Jackson (1992).
www.memory, Alan Jackson (2003). Love, love, love this song and video. "If you feel the need, just click on me at www.memory"
Right On The Money, Alan Jackson (1998; Lyricists/Composers Charlie Black and Phil Vassar). Mr. Jackson delivers this country tune with perfection. "She's right on the money. She goes direct to my heart. And when it comes to lovin' me, she's everything I need…bull's eye perfect, she's right on the money… She's the best cook that's ever melted cheese. I ain't much around the house but I aim to please…"
---
---
I Cross My Heart, George Strait (Pure Country)
Let Me Down Easy, Billy Currington (2010)
It's Your Love, Tim McGraw and Faith Hill
Long Way To Go, Alan Jackson (2011). Mr. Jackson gets more creative as time goes on. His wife is featured in this video, too. My favorite line from this song is: "I got a bug in my margarita. Seems bad luck won't leave me alone. I got a woman I'm trying to drink away, and I got a long, long way to go."
Every Light In The House, Trace Adkins
---
---
The Seashores of Old Mexico, George Strait. Listening to the words of this songs, it's difficult to imagine how a singer put it all together. But, Mr. Strait does it perfectly. Storytelling at its finest.
Turn On The Radio, Reba McEntire (2010)
The Thunder Rolls. Garth Brooks (1991; Lyrics were written by Garth Brooks and Pat Alger. These are powerfully written lyrics and powerfully sung by an incredible country music singer.
Reasons I Cheat, Randy Travis, Singer/Songwriter (1986). This is such a heartfelt song; His voice makes it even more compelling. Mr. Travis certainly brings out the emotion in this song. And, after listening to it, I'm actually okay with his reasons for cheating. That's how strong and compelling the song is, but you judge for yourself. On the Other Hand, there is a golden band is another true life song. He just has that voice you can't help but fall in love with. Men and women can easily connect with his songs.
Stay, Sugarland (2007)
---
---
DID YOU KNOW: The song, For the Good Times, was written by Country Music Singer/Songwriter/Actor Kris Kristofferson? It initially appeared on his 1969 debut album Kristofferson © Monument). However, Al Green's version is the only version I have ever heard, and I'm committed to it.
Midnight in Montgomery, Alan Jackson tribute to Hank Williams (1992). Mr. Jackson delivers this chilly ghostly song with perfection…you can feel it.
Go Rest High On That Mountain, Vince Gill (1995)
---
---
Blue Ridge Mountain Song, Alan Jackson (2013 The Bluegrass CD). Storytelling at its finest.
A Million Ways To Die, Alan Jackson (2014, featured in the movie A Million Ways To Die In The West).
---
LEGO Personalized Mosaic Portrait Maker
---
As I end this, a song popped into my head. No doubt I'll continue to add more songs as they come to mind from time to time.
Days Like This, Van Morrison
---
---
Money Matters: Guide to Blogging For Dollars
Start Promoting Retailer Products on your Web Pages and Earn Commissions. Join the FLEX OFFERS Affiliate Marketing Network Today! You can also Earn Bonuses with the Refer-a-Friend program.
---
---
---
DO YOU REMEMBER?
WHAT ARE SOME OF YOUR FAVORITE COUNTRY MUSIC SINGERS?
WHAT ARE YOUR FAVORITE COUNTRY MUSIC SONGS? COMMENT BELOW
---
---
Fender CS Signature Stevie Ray Vaughan Stratocaster
If there's a list of the top five Stratocaster players of all time, you've got to say that Stevie Ray Vaughan is in there! This Strat is super exciting, and it's definitely a must-have for any SRV fan!
---
Product Reviews: Best-Selling Popular Guitar Recommendations
Moving and Relocating to Atlanta: How to Find Your New Home
---
Country Music: Take a Glance Back Down Memory Lane
---
Bringing words to life in a song. There is no better healing power than creative lyrics accompanied by an amazing voice and instrumental musical composition. The right voice carrying the right message at the right time is quite simply beautiful. I've always loved the sound of good music. It's near and dear to my heart.…