Guide to Finding, Writing & Submitting Grant Proposals
---
Don't Limit Yourself. Grants come from Corporations, Foundations, Government Agencies, Non-Profit Organizations, and even Generous Individuals.
Save Time by Following these Easy Methods to Prepare Your Grant Application and Proposal.
---
How to Get Those Grant Funds!
Most funders want to support grant proposals that bring the promise of solving a significant real-world problem.
Grant funds do not have to be repaid as long as you use the grant as intended.
Because grant funding is so competitive, you will likely be applying for several different grants from multiple funding agencies.
It would be best if you did some research to find the right match between your grant need and the grant provider's mission.
---
---
What is the Purpose of Your Grant Proposal?
A grant proposal is a self-explanatory, direct document written to a particular organization or funding agency to persuade the reviewers to support you because:
You have an essential and fully considered plan to advance a worthwhile cause, and
You are responsible and capable of realizing that plan.
Make sure that you carefully design each proposal to respond to each source's different interests, expectations, and guidelines.
---
Amazon's Black Business Accelerator: Empowering Black-Owned Businesses
All Amazon Professional sellers in the U.S. who have uploaded a valid minority-owned business registration or certification to their account in Seller Central from the National Minority Supplier Development Council, U.S. System for Award Management, U.S. Small Business Administration, or SupplierGATEWAY, demonstrating the business is Black-owned based on the criteria of the certifying body, are eligible to participate.
More Information on the Financial Benefits of the Black Business Accelerator
---
Amazon's Home Equity Fund
Amazon's Housing Equity Fund is providing more than $2 billion in below-market loans and grants to preserve and create more than 20,000 affordable homes for individuals and families earning moderate to low incomes in our hometown communities.
The Fund supports Amazon's commitment to affordable housing and will help ensure moderate- to low-income families can afford housing in communities with easy access to neighborhood services, amenities, and jobs.
---
---
JPMorgan Chase Commits $400 Million for Housing Affordability
JPMorgan Chase has announced a five-year, $400 million commitment aimed at improving housing affordability and stability and opening homeownership opportunities for Black and Latinx households.
Chase will work with the Urban Institute to identify, test, and scale innovative affordable housing solutions and collaborate with the Center for Community Investment at the Lincoln Institute of Land Policy to address the affordability of existing homes and expand community ownership models in Chicago, Los Angeles, Miami, New Orleans, Seattle, and Washington, D.C.
In addition, in response to the economic crisis resulting from the COVID-19 pandemic, the firm will assist nonprofits that fund foreclosure and eviction programs, provide liquidity to nonprofit providers that offer affordable housing as well as to landlords facing their own financial strains, and advance housing preservation models to maintain existing affordable units.
---
Due to the economic crisis resulting from the COVID-19 pandemic, there is a critical need to help stabilize housing for Black, Latinx and other households of color. JPMorgan Chase will:
Provide philanthropic support to nonprofits that fund foreclosure and eviction programs such as emergency financial assistance, rental repayment plans and negotiation support;
Provide liquidity – including emergency financial assistance — to nonprofit providers of affordable housing and to small landlords facing their own financial strains;
Advance effective housing preservation models to maintain existing affordable units, such as protecting small buildings at risk of losing affordability.
---
Application for Grants from The Coca-Cola Foundation
To request community support in the form of grants or sponsorships, there is an online application system.​ CLICK HERE
---
---
Finding Grant Funds
Foundations and nonprofits fund the majority of grants.
Nonprofits have access to a vast number of grants that individuals do not and have the ability to offer their tax-exempt status to groups and individuals involved in activities related to their mission.
By allowing a nonprofit to serve as your grant overseer, you may acquire funds for your project.
To win grants, you need the most up-to-date information you can get. According to the Foundation Directory, 90% of U.S. Foundations do not have websites.
---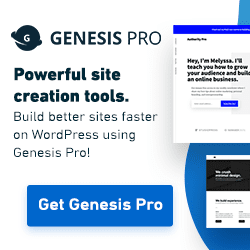 ---
This site has an affiliate marketing relationship with advertisements. I may receive a small referral fee or commission if you sign up for services or purchase a product. This allows me to continue to create content.
---
The LEGO® Foundation
LEGO® Education is committed to helping educators learn about grants to help grant writers, like you, be successful. LEGO® Education's Guide to Writing Grants provides you with support in identifying a grant, understanding what to include about the LEGO® Education solution that fits your needs, and additional support for writing your grant.
---
---
Foundation Directory Online. The FDO provides in-depth profiles of grant-makers and their information and funding history to help you find funding for your project. Grant-writing professionals have found this research tool handy.
---
Search for scholarship opportunities and grants for women. This is a comprehensive directory that lists all the organizations and foundations that offer grant funding for women across industries.
In addition to grants for business and education, public grants are given to advocacy groups that enable women to raise awareness about domestic violence, homelessness, and/or harassment in the workplace.
By investing in women, those allocating the grants hope to enrich their country's culture and society better.
---
---
A global start-up competition looking for the brightest start-ups from around the world. If you're a start-up with great products already in the market and gaining traction—and are looking for an extra push from a global, trusted brand like Visa to gain scale—this competition is perfect for you.
The top 5 finalists will be selected from 5 regions (North America, CEMEA, Europe, Asia Pacific, and Latin America).
---
---
Finding United States Government Grants
For Federally-Sponsored Grants, you can find Federal Funding Opportunities on Grants.gov.
This site is for organizations and entities supporting the development and management of government-funded programs and projects.
---
U.S. Department of Housing and Urban Development
The U.S. Department of Housing and Urban Development (HUD) awards discretionary funding through over 20 Grant Programs that support HUD initiatives, including Affordable Housing Development and Preservation, Community and Economic Development, Environment and Energy, Fair Housing, Homelessness, Homeownership, Rental Assistance, and Supportive Housing Services.
Eligibility Requirements for Applicants of HUD's Grants Programs.
---
---
The agency provides support for minority-owned businesses in the United States.
It provides targeted grants and loan programs, such as Minority Business Enterprise Inner City Innovation Hub Grant, the Entrepreneurship Education Program for Formerly Incarcerated Persons Grant, the Enterprising Women of Color Grant.
---

---
National Institutes of Health Resource for Grants and Funding Information
---
Small Business Innovation Research Program—supports scientific excellence and technological innovation by investing federal research funds to small businesses that are engaged in research and development and have commercial potential. Eligibility: Your business needs to be for-profit, more than 50% owned by a United States citizen, and have fewer than 500 employees. Grants starting at $150,000 but can reach over $1 million.
---
---
Outline of Your Grant Proposal
Short Overview—Present the most important elements of your proposal.
What is the purpose or goal of your project, the need you are addressing, or the problem you are solving?
What are the expected outcomes of your project, and how will you achieve them?
How will you assess or verify the success of your project?
Why is your project important?
Briefly, who are you? Who will you be collaborating/partnering with?
---
---
Preparing Your Grant Proposal Plan
Make sure that your organization is logical. Divide your proposal into predictable sections and label them with clear headings.
Follow precisely the headings and content requirements established by the granting agency's call for proposals. Grant proposals are direct and to the point.
---
Your language should be uncluttered and concise. Match the concepts and language your readers use and are familiar with.
Your readers shouldn't have to work hard to understand what you are communicating.
---
Most importantly, request a copy of the Grant Guidelines. Follow the requirements of the funding notice or application to the letter.
---
Your guide for what to include or not to include in your document is the request for proposal (RFP) or grant application.
Give the funder precisely what they ask for, no more and no less.
If it says, give us two to four pages, that is what you will provide—not one page or four and a half pages.
Study representative samples of successful proposals in your field or proposals that have received the particular grant you are applying for.
---
---
Go After Grants of All Sizes
Pay attention to small grant opportunities as well as significant grant opportunities.
Sometimes securing a smaller grant can make your appeal for a larger grant more attractive.
Showing that one or two stakeholders have already supported your project can bolster your credibility.
10 Open Grants for Businesses and Entrepreneurs (GrantWatch)
---
---
Establishing Your Credibility and Professional Experience
Make sure that you present yourself as capable, knowledgeable, and forward-thinking.
Establish your credibility through the thoroughness of your plan, the intentional way that you present its importance and value, and the knowledge you have of what has already been learned or studied.
Appropriately reference any past accomplishments that verify your ability to succeed and your commitment to this project.
Outline any partnerships you have built with complementary organizations and individuals.
If you are representing a nonprofit organization, you may need to devote a complete section to describe the nature, mission, and function of your organization.
---
---
Needs Assessment | Statement of the Problem
Your project is crucial, essential, and vital because it responds to a gap in resources, knowledge, or real-world problem that needs to be filled.
To establish the value of your project, you need to clarify the need or problem that your project is focusing on.
Make sure that you establish the context of this problem. If the problem affects a particular population, describe that group of people. Include current data.
For academic grants, you might include a short literature review showing that you have researched this problem extensively and understand your project's scholarly context and significance.
---
Estimated Budget For Your Grant's Need(s)
Budgets are often presented in tables, figures, and graphic charts.
Since you seek funds or other support, you need to clarify what you are asking for and why you are asking for a particular amount. Each amount should be clearly labeled.
You can enhance your budget presentation with a justification statement, explaining why each cost, material, equipment, personnel, site, etcetera is valid, reasonable, and essential for your project.
---
---
Grants are also called awards, fellowships, residencies, or scholarships. The cream-of-the-crop grants have no strings attached.
Winning recipients are based upon portfolios and an application that defines a work-in-progress.
Whether you seek private or government funding, a well-written grant proposal clearly states your objectives, sets forth a plan, and provides a realistic budget.
---
How to Find Funding For Your Project
Identifying state agencies, private foundations, and other organizations that give grants to individuals or small businesses requires considerable time, effort, and research.
Many state economic development agencies provide small business grants and different types of financial assistance.
---
NIH Guide to Grants and Contracts
Find Funding—NIH Guide to Grants and Contracts
---
Grant Funds for Writers
Most writer's organizations are nonprofits and offer scholarships and grants.
RELATED ARTICLE: Guide to Author's and Writer's Associations
---
The Haven Foundation—To be eligible for assistance, an applicant must be a freelance qualified person.
The Foundation defines the group as persons connected with the artistic or entertainment industries including, but not limited to authors, actors, singers, dancers, directors, producers, choreographers, musicians, artists, and screenwriters selling work or services by the hour, day, job, etc. rather than working on a regular salary basis for one employer.
Must also be a professional, an individual who is committed to his/her industry or work, who has derived at least 40 percent of his/her annual income over the past three years from his/her personal production, performance, or other work in the industry.
The qualified person must have experienced a recent, unforeseen emergency or triggering event that has significantly and adversely affected the qualified person's ability to produce, perform and market his/her work and, thus, creates the need for immediate relief funds and/or assistance. Must also be a legal US resident.
---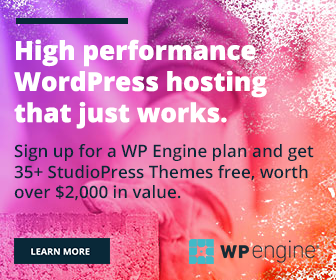 ---
Grants come in all sizes. FundsforWriters.org posts new grant opportunities available in the United States, Canada, the United Kingdom, and sometimes Australia.
The Sustainable Arts Foundation offers grants twice a year to writers and artists with children under 18.
---
Canada Council for the Arts—The Research and Creation component of Explore and Create supports the initial stages of the creative process. Canadian artists, artistic groups, and arts organizations can apply to develop and do creative works.
Grants provide support for innovative research, creation, and project development.
---
---
The Awesome Foundation gives $1,000 grants every month to "awesome" creative projects.
---
Authors League Fund (U.S.)—Since 1917, the Authors League Fund has helped professional authors, journalists, poets, and dramatists who find themselves in financial need because of medical or health-related problems, temporary loss of income, or other misfortune.
---
Some grants can also send you to retreats, handle emergencies, provide mentors, pay for conferences, and cover travel expenses.
Many retreats are nonprofits. An excellent source to find writing retreats is the Alliance of Arts Communities.
---
---
The National Parks Artist-in-Residence has over 50 locations throughout the U.S. where writers and artists live for two to four weeks.
There are programs for visual artists, writers, musicians, and other creative media.
Writers' Conferences—Many have funds available in times of need. Always ask as to the availability of a scholarship or work-share program.
---
---
Preparing to Write Your Grant Proposal
Before you start writing your grant proposal, you'll want to make sure that you:
Start with the description of that real-world problem, including statistics that hint at its scale and importance.
Follow with a description of how your expertise can be applied to solve this problem potentially.
Develop a specific, meaningful, actionable plan for what you want to do and why you want to do it.
Consider how your plan will achieve positive results.
Ultimately, you want to be able to argue that your proposed research might save lives, save money, improve people's well-being, or contribute to society in some other meaningful way.
---
Locate a granting organization or source that funds projects like the one you have in mind.
Research that organization to make sure that its mission aligns with your plan.
Review the organization's proposal guidelines.
Examine sample proposals from your department, peers, and/or the organization.
When you've done all of this, you're ready to start drafting your proposal!
---
---
Using Numbered/Bulleted Lists in Your Grant Proposal
Many grant writers use numbered or bulleted lists to organize their ideas:
This project's three primary goals are…
This plan will involve five stages…
This study will advance consumer-centered practices in…
Improve social care access for minority communities
Community engagement and partnerships for intervention programs
Tutoring Programs—No Child Left Behind—COVID-19
Youth and Teen Programs; Senior Adult Classes
Behavioral health treatments, housing, childcare, foster care
Substance Use Addictions
Discrimination and traumas that Marginalized groups face
Healthcare Disparities
Neighborhood environments; social supports; referral networks
Social justice; management consulting
Credit & Debt Counseling; Homeownership
If you respond to a Call for Proposals, be sure to use some of their proposal terms throughout your proposal, but not too many.
---
Tips for Preparing Your Government Grant Proposals
Are you planning to submit a U.S. Government Grant Proposal? If so, you may find these tips helpful.
Include a DUNS Number. A DUNS Number must be included in order for an application to be reviewed.
DUNS numbers can be obtained by accessing http://www.dnb.com/ or by calling 1-866-705-5711.
Include the DUNS number next to the OMB Approval Number, located in the upper right corner of the application face page.
Keep the audience in mind. Reviewers will use only the information contained in the application to assess the application.
Therefore, the applicant should be sure the application and responses to the program requirements and expectations are complete and clearly written.
Do not assume that reviewers are familiar with the applicant organization.
Start preparing the application early. If applying electronically through Grants.gov, please ensure that adequate time is allotted to register and download applicable software and forms.
---
---
Follow the instructions and application guidance carefully.
The instructions call for a particular organization of the materials, and reviewers are accustomed to finding information in specific places.
Present information according to the prescribed format.
---
Be brief, concise, and clear. Make each point understandable.
Provide accurate and honest information, including candid accounts of problems and realistic plans to address them.
If any required information or data is omitted, explain why.
Make sure the information provided in each table, chart, attachment, etcetera is consistent with the proposal narrative and information in other tables.
---
Be organized and logical. Many applications fail because the reviewers cannot follow the thought process of the applicant or because parts of the application do not fit together.
---
Be careful in the use of appendices. Do not use the appendices for information that is required in the body of the application.
Be sure to cross-reference all tables and attachments located in the appendices to the appropriate text in the application.
---
---
Carefully proofread the application. Misspellings and grammatical errors will impede reviewers in understanding the application.
---
Be sure pages are numbered (including appendices) and that page limits are followed.
Limit the use of abbreviations and acronyms, and define each one at its first use and periodically throughout the application. (Source: Division of Grants, U.S. Department of Health & Human Services)
---
How to Apply for Grants (https://www.Grants.gov)
---
Adding Supporting Documents to Your Grant Proposal
You may need to provide a range of supporting materials.
These may take the form of Appendices and include endorsements, tax-related information, biographies, letters of support from other groups and organizations, and partnering companies with you in your project.
---
Writing a Cover Letter for Your Grant Proposal
Cover letters serve to personally introduce you as the grant-seeking individual or company, establish your professionalism, briefly describe your proposed project, and convey enthusiasm for the project.
---
Conclusion: Your Project Description
In describing your proposed project, consider the following questions:
What are the goals of your project?
SMART Goals—Specific, Measurable, Achievable, Realistic, and Timely
How are you going to achieve your goals? What methods will be used?
Describe how your project will productively respond to the need or problem you have identified.
What is your project's estimated timeline?
---
---
Keep the Grantor's Review Criteria and Submission Guidelines in mind when completing your Grant Application.
Pay attention to everything the granting organization requires of you.
Your proposal should adhere precisely to their requirements.
---
PROOFREADING | EDITING | FORMATTING
Grant Proposals, Research Papers, Doctoral Dissertations, Master's Theses, Business Proposals, Academic Journal Articles, Bibliographies, Reference Lists, Textbooks, Business, Fiction & Nonfiction Manuscripts, Back-of-the-Book Indexing. EMAIL: [email protected]
---

---
Guide to Government Grant Funds in Georgia
Maximize Your Blog Business For Profit in 2022
Lucrative Home-Based & Small Business Ideas for 2022
---
Guide to Finding, Writing & Submitting Grant Proposals
---
---
---
Don't Limit Yourself. Grants come from Corporations, Foundations, Government Agencies, Non-Profit Organizations, and even Generous Individuals. Save Time by Following these Easy Methods to Prepare Your Grant Application and Proposal. How to Get Those Grant Funds! Most funders want to support grant proposals that bring the promise of solving a significant real-world problem. Grant funds…