Guide to Government Grant Funds in Georgia
---
Georgia has many funding opportunities available to homeowners, residents, business owners, individuals, farmers, non-profit organizations, military members, educators, healthcare providers, and first responders.
---
Gwinnett County, Georgia—Grants Management Division
Homestretch Down Payment Assistance Program
Eligibility Requirements:In order to qualify for this program, applicants must meet the following criteria:
Must earn below 80% of Area Median
Must be a first-time homebuyer
Must have at least one credit score above 640
Debt-to-Income Ratio cannot exceed 43%
---
Homeowner Housing Rehabilitation Program
The Gwinnett County Community Development Program Office operates a Homeowner Housing Rehabilitation Program that offers a five-year deferred payment loan to qualifying homeowners with 0% interest.
Eligible participants must own and occupy a single-family detached home as their principal residence in Gwinnett County. The program is intended to assist qualifying homeowners make essential repairs to their homes.
---
---
Cobb County, Georgia Grant Programs
The United States Department of Housing and Urban Development (HUD) through the CDBG program provides communities with resources to address a wide range of unique community development needs. The CDBG program provides annual grants on a formula basis to Entitlement Communities as a means to support viable communities by providing decent housing, a suitable living environment, and opportunities to expand economic opportunities, principally for low and moderate-income persons.
HOME Program Application:
https://cobbcounty.smapply.io/prog/2023_home_program_application_/
Community Housing Development Organization (CHDO) Application:
https://cobbcounty.smapply.io/prog/2023_home_chdo_program_application_cycle_/
---
Cobb County, Georgia—Emergency Food and Shelter Program (EFSP)
EFSP funds are used by Local Recipient Organizations for mass shelter, mass feeding, food distribution through food pantries and food banks, one-month utility payments to prevent service cut-off, and one-month rent/mortgage assistance to prevent evictions or assist people leaving shelters to establish stable living conditions.
---
Cobb County, Georgia—Emergency Solution Grant
HUD also provides funding to communities through the Emergency Solutions Grant (ESG) which is designed to assist individuals and families to quickly regain stability in permanent housing after experiencing a housing crisis or homelessness. ESG funds are available for five program components: street outreach, emergency shelter, homelessness prevention, rapid re-housing assistance, and data collection through the Homeless Management Information System (HMIS).
The primary objective of the ESG Program is to assist people in quickly regaining stability in permanent housing after experiencing a housing crisis and/or homelessness.
ESG Program Application:
https://cobbcounty.smapply.io/prog/2023_emergency_solutions_grant_application/
---
City of Atlanta—Grants, Loans & Incentives
The City of Atlanta has a number of funding opportunities available to business owners, both prospective and current.
City of Atlanta—Office of Grants Management
---
Winning Grants Step by Step: The Complete Workbook for Planning, Developing, and Writing Successful Proposals
---
---
---
The Georgia Dream Homeownership Program
Georgia Dream provides affordable financing options, down payment and closing cost assistance, and homebuyer education. Active military members, public protectors, educators, healthcare providers, and residents with family members living with a disability qualify for special down payment loan options.
See if You Quality for Down Payment and Closing Cost Assistance (Georgia.gov)
---
---
NACA's Revitalization Initiative of Communities Through Homeownership Program
The RICH program provides unprecedented opportunities for city residents to purchase the residential buildings and lots owned by the city and affiliated entities.
Neighborhood Assistance Corporation of America
Georgia Office: 160 Clairemont Ave, Suite 350, Decatur, GA 30030, (404) 377-4545
---
---
---
Augusta, Georgia Neighborhood Stabilization Program
Augusta-Richmond County was selected by HUD as eligible for funding based on the actual number of foreclosures and other factors that have affected the neighborhood stabilization for the state of Georgia.
Eligible Uses
Create financing mechanisms for purchase and redevelopment of foreclosed properties
Purchase foreclosed, vacant, abandoned or blighted homes and/or vacant lots for rehabilitation, redevelopment and resell in order to stabilize neighborhoods.
Purchase or rehabilitate abandoned and/or foreclosed homes in targeted areas made available to persons living at or below 50% of AMI for the purpose of affordable housing.
Utilize the Augusta-Georgia Land Bank Authority (AGLBA) to acquire abandoned and/or foreclosed properties prior to the selection of a developer maintained for future redevelopment and rehabilitation under usage delegated by AHCDD.
Source: Augusta, Georgia Neighborhood Stabilization Program
---
Augusta, Georgia Owner-Occupied Housing Rehabilitation Program
You may qualify for this program if you have ownership of the property and are able to provide a copy of the property deed with your name on it; are a resident of Richmond County; occupy the property as your primary residence; have a household income in line with the established low to moderate income limits and if the cost of repair is within our project cost limit.
You may be eligible for a Conditional Deferred Payment Loan, a Low Interest Rate Loan or an Emergency Grant.
---
FREE PAINT PROGRAM: This program was designed to address the deteriorating exterior conditions of the older housing stock within Augusta Richmond County. We provide free exterior paint to qualified homeowners and landlords whose tenants are residing within Augusta Richmond County and who meet the low income guidelines established by HUD for that size household. We will provide the paint but the owner must make arrangements to have the structure painted. The applicant is allowed 90 days to begin painting and 180 days to complete the work.
Source: Augusta, Georgia Housing & Development—Rehabilitation Programs
---
Clayton County, Georgia Grant Programs for Community Development
The following programs are under this division:
Community Development Block Grant (CDBG), Home Investment Partnership (HOME), Emergency Solutions Grant (ESG) are annually funded grant programs.
CDBG addresses economic development, public services, and public facilities.
HOME addresses home repair, down-payment assistance, rental assistance and other related services.
ESG addresses homelessness assistance, and foreclosure prevention and other related services.
HUD programs can leverage funds through public private partnerships and allow the County to stretch qualified services.
For more information, visit the Clayton County Government website, or go to Clayton County HUD Website.
---
---
Columbus, Georgia Community Reinvestment
Through the U.S. Department of Housing and Urban Development (HUD), the City of Columbus receives annual grants on a formula basis. The City of Columbus receives annual grant amounts from the Community Development Block Grant (CDBG) and Home Investment Partnership (HOME) programs.
The Community Development Block Grant (CDBG) program is the primary source of funding used to provide decent housing and a suitable living environment, and by expanding economic opportunities, principally for low- and moderate-income persons.
CDBG funds may be used for activities which include, but are not limited to:
Acquisition of real property
Relocation and demolition
Rehabilitation of residential and non-residential structures
Construction of public facilities and improvements, such as water and sewer facilities, streets, neighborhood centers, and the conversion of school buildings for eligible purposes
Public services, within limits
Activities relating to energy conservation and renewable energy resources
Provision of assistance to nonprofit and profit-motivated businesses to carry out economic development and job creation/retention activities
For more information regarding the CDBG program, visit the HUD Exchange – CDBG Program website.
---
The Home Investment Partnership (HOME) program is a grant provided annually to the City of Columbus to implement local housing strategies designed to increase homeownership and affordable housing opportunities for low and very low-income Americans. Common eligible uses of HOME funds include tenant-based rental assistance; housing rehabilitation; assistance to homebuyers; and new construction of housing. HOME funding may also be used for site acquisition, site improvements, demolition, relocation, and other necessary and reasonable activities related to the development of non-luxury housing.
Source: Columbus Consolidated Government—Community Reinvestment
---
DeKalb County, Georgia—Grants and Administration
The DeKalb County Office of Grants provides support and services to all DeKalb citizens to maintain sustainable communities and to improve their public safety. This division allocates and administers resources through the Human Services Grant Program to support local victim assistance initiatives that have a prevention, early intervention or crisis focus and to support local human service programs that address youth development, child and family welfare and senior services through advocacy, planning and education initiatives.
Source: dekalbcountyga.gov
---
---
Single Family Housing Repair Loans & Grants in Georgia
Also known as the Section 504 Home Repair program, this provides loans to very-low-income homeowners to repair, improve or modernize their homes or grants to elderly very-low-income homeowners to remove health and safety hazards.
For existing Section 502 direct and 504 borrowers who have received a payment moratorium related to COVID-19: The American Rescue Plan (ARP) Act of 2021 appropriated additional funds for Section 502 direct and 504 loans, to remain available until September 30, 2023. Additional information for these borrowers, including a standardized application package, is available at https://pubmai.sc.egov.usda.gov/.
To qualify, you must:
Be the homeowner and occupy the house
Be unable to obtain affordable credit elsewhere
Have a household income that does not exceed the very low limit by county.
For grants, be age 62 or older and not be able to repay a repair loan
Applications for this program are accepted through your local RD office year round
Source: U.S. Department of Agriculture Rural Development
---
---
Community HOME Investment Program (CHIP)
CHIP provides safe, decent, and affordable housing in Georgia by granting funds to city and county governments, public housing authorities, and nonprofits to:
1) rehabilitate owner-occupied homes, and
2) build and renovate affordable single-family homes for sale to eligible homebuyers.
CHIP Application Process
During the 2022 CHIP competitive grant application round, the State of Georgia will award $7 million in U.S. Department of Housing and Urban Development HOME Investment Partnership Program (HOME) funds to the following eligible applicants for the following activities to be carried out between August 2022 and July 2024.
Eligible CHIP grant applicants include local governments, nonprofits with 501(c)3/(c)4 designation, and public housing authorities.
CHIP Activities and Funding Amounts:
Housing rehabilitation of owner-occupied homes: grants up to $400,000
New construction and/or rehabilitation of homes for sale to eligible homebuyers: grants up to $600,000
To start your 2022 CHIP application submission, click the link to be forwarded to the 2022 CHIP Application Solicitation listing in eCivis: 2022 CHIP Application
---
---
Emergency Management Performance Grant
NOTE: Applications will only be accepted on-line via the new Georgia EM Grants Manager System at ga.emgrants.com.
The purpose of the EMPG is to provide funds to eligible entities to enhance the local emergency management (EM) program for administration, preparedness activities and exercise and training. An all-hazards approach in the development of a comprehensive program of planning, training, and exercises provides for an effective and consistent response and recovery to disasters or emergencies, regardless of the cause.
Source: Georgia Emergency Management and Homeland Security Agency
---
Grants for First Responders
First Responders can obtain grants for a range of needs, including firefighter grants, emergency medical service grants, and pre-disaster mitigation grants.
More Information: Department of Homeland Security
---
---
Government Grants 101: A Quick Start Guide to Winning Government Grants
---
---
What To Know About Government Grants
The government won't get in touch out of the blue about grants. It won't call, text, reach out through social media, or email you. It won't offer you free government grants of any kind, much less grants to pay for home repairs, medical costs, or other personal needs. Real government grants require an application, and they're always for a very specific purpose. Learn more (for free) at grants.gov.
Never share your financial or personal information with anyone who contacts you. Government agencies will never call, text, message you on social media, or email to ask for your Social Security, bank account, or credit card number. In fact, no matter who they say they are, don't give out that information. Once a scammer has your information, they can steal money from your account, or your identity.
Don't pay for a list of government grants — and don't pay any up-front fees. The only place you can find a list of all available federal grants is at grants.gov. And that list is free. No government agency will ever contact you to demand that you pay to get a grant. And no government agency will ever ask you to pay with a gift card, cash reload card, by money transfer, or with cryptocurrency. Not for a grant, and not ever.
If you paid a scammer, act quickly. If you think you've sent money to a government impersonator like one of these grant scammers, contact the company you used to send the money. Tell the gift card, money transfer, or cryptocurrency company that it was a fraudulent transaction.
When you report a scam, the FTC can use the information to build cases against scammers, spot trends, educate the public, and share data about what is happening in your community. If you spotted a scam, report it to the FTC at ReportFraud.ftc.gov.
---
Farmers Market Promotion Program (FMPP)
The Farmers Market Promotion Program (FMPP) funds projects that develop, coordinate and expand direct producer-to-consumer markets to help increase access to and availability of locally and regionally produced agricultural products by developing, coordinating, expanding, and providing outreach, training, and technical assistance to domestic farmers markets, roadside stands, community-supported agriculture programs, agritourism activities, online sales or other direct producer-to-consumer (including direct producer-to-retail, direct producer-to-restaurant and direct producer-to-institutional marketing) market opportunities.
More Information: U.S. Department of Agriculture
---
---
How to Start a Farm: Beginning Farmers and Ranchers
USDA can help and offers additional assistance to beginning farmers and ranchers. USDA considers anyone who has operated a farm or ranch for less than ten years to be a beginning farmer or rancher. USDA can help you get started or grow your operation through a variety of programs and services, from farm loans to crop insurance, and conservation programs to disaster assistance.
More Information: U.S. Department of Agriculture
---
---
Administration for Community Living
Each year, Congress appropriates funds to ACL to support community living through a variety of programs. ACL, in turn, provides the funding to states and local governments, community organizations, colleges and universities, and other organizations who conduct research or provide services and supports for older adults and people with disabilities. Grants and cooperative agreements are the major vehicles through which ACL transfers its appropriated funds to organizations providing, supporting, or researching community living.
More Information on ACL's Available Funding Opportunities
---
---
Georgia's Scholarship, Grant and Loan Programs
The mission of the Georgia Student Finance Commission (GSFC) is to promote and increase access to education beyond high school for Georgians.
More Information: Georgia Student Finance Commission
---
Walton Electric Trust Scholarship
The Walton Electric Trust student scholarship is open to any graduating high school senior or incoming college freshman with no more than 15 hours of college credit.
Winners are selected by overall evaluation; awards are not based on grade point average.
Students planning to attend technical, vocational, or other non-traditional university education are strongly urged to apply.
To qualify, the student's primary residence must be served by Walton EMC. The number of student scholarships will be awarded depending on the quality of applicants.
View the Trust Scholarship video.
Download the application here.
---
Walton EMC Engineering Leadership Scholarship
The Walton EMC Engineering Leadership Scholarship provides five $10,000 scholarships to students who study one of the bachelor's degree programs within the University of Georgia College of Engineering.
The scholarship is open to residents of the counties Walton EMC serves, including Athens-Clarke, Barrow, DeKalb, Greene, Gwinnett, Morgan, Newton, Oconee, Rockdale, and Walton.
View the Engineering Leadership Scholarship video.
UGA Engineering Scholarships website.
---
Walter Harrison Scholarship
Each year, the Walter Harrison Scholarship program awards $1,000 scholarships to high school seniors and undergraduate students attending any vocational school or two- or four-year accredited college or university in Georgia.
Funded by Georgia's electric cooperatives such as Walton EMC, the scholarships are awarded annually based on academic achievement and financial need.
---
Project AWARE (Advancing Wellness and Resiliency in Education)
The purpose of Project AWARE is to develop a sustainable infrastructure for school-based mental health programs and services. SAMHSA expects that this program will promote the healthy social and emotional development of school-aged youth and prevent youth violence in school settings. Eligible entities are States; political subdivisions of States (e.g., county, LEA); Indian tribes or tribal organizations (as defined in section 5304 of title 25), health facilities, or programs operated by or in accordance with a contract or grant with the Indian Health Service, or other domestic public or private nonprofit entities).
Source: Substance Abuse and Mental Health Services Administration
---
---
Georgia Department of Behavioral Health and Developmental Disabilities (DBHDD)
Substance Abuse Prevention. DBHDD facilitates the administration of SAMHSA funds along with the individual funding provided by the State of Georgia government for projects, services, and initiatives.
---
Home School Grants for Families In Need
If you are coping with financial hardship or loss, we know how discouraging and isolating it can feel to homeschool through hard times. The HSLDA offers two types of Compassion Grants to help hurting families. If you're currently homeschooling and struggling financially, Apply Now to see they can assist your family with a grant.
Source: The Home School Legal Defense Association
---
---
More Resources for Georgia Residents
---
Gwinnett County Emergency Rental Assistance
---
The Salvation Army. If you or someone you know is experiencing financial challenges and needs assistance with Utilities, Rent, and Food, Submit an Application through SAHelp.org.
---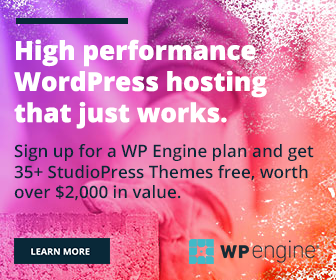 ---
Lucrative Home-Based & Small Business Ideas for 2022
Maximize Your Blog Business For Profit in 2022
Launch and Grow Your Home Gardening or Community Garden Project
Discover the Hidden Secrets to Living in Snellville, Georgia
Moving and Relocating to Atlanta: How to Find Your New Home
Selling a Home in Atlanta, Georgia and Surrounding Suburbs
Tips for Homeowners Selling A House: Quick, Easy Fixes
Insider Tips to Buying a Home in Georgia
---
Guide to Finding, Writing & Submitting Grant Proposals
---
Guide to Government Grant Funds in Georgia
Georgia has many funding opportunities available to homeowners, residents, business owners, individuals, farmers, non-profit organizations, military members, educators, healthcare providers, and first responders.
---
---
Georgia has many funding opportunities available to homeowners, residents, business owners, individuals, farmers, non-profit organizations, military members, educators, healthcare providers, and first responders. Gwinnett County, Georgia—Grants Management Division Homestretch Down Payment Assistance Program Eligibility Requirements:In order to qualify for this program, applicants must meet the following criteria: Must earn below 80% of Area Median Must be…