---
Learn How to Transform Your Drama, Heartbreaks & Trauma into Victory. Discover the Secrets & Techniques to Developing & Repairing Trustworthy and Fulfilling Relationships.
Forgiveness & Healthy Relationships Are Achievable. It Begins with Your Capacity to Love Yourself, Give Love and Receive Love. Songs and Insights into a Lifelong Journey of Love.
---
No Perfect Love: Shattering the Illusion of Flawless Relationships
Perfect couples do not exist, nor do perfect families. Yet, in our photoshopped, Instagrammable world where we only present flawless versions of ourselves, we are easily tricked into believing they do. Expertly combining psychological theory, popular culture, her patients' life-changing moments, and her own challenges and growth, Dr. Nerenberg shares case studies and powerful tools, including 12 clarifying questions that help us decide whether to stay or leave our relationships. She helps us write a new story where we overcome our adversities and find meaning in our heartbreaks.
---
This site has an affiliate marketing relationship with advertisements. I may receive a small referral fee or commission if you sign up for services or purchase a product. This allows me to continue to create content.
---
Meghan and Harry
---
Harry & Meghan: A Modern Royal Romance—A Documentary (2018). Amazon Prime Video
Harry & Meghan: The First Tour—A Documentary (2018)
Meghan Markle: From Hollywood to Windsor—A Documentary (2018)
Meghan & Harry: A Royal Baby Story (2019)
---
Harry & Meghan: The Revelations—A Documentary (2021)
Harry and Meghan: What's Next—A Documentary (2021)
Chic and Classic: Meghan Markle—A Documentary (2022)
Meghan: American Duchess—A Documentary (2022)
---
Just My Imagination—Gwyneth Paltrow & Babyface Duet
---
---
Duets: Original Soundtrack—Limited Availability on Amazon Music
---
Date Smart: Transform Your Relationships and Love Fearlessly
Sometimes we have HUGE expectations for the ideal relationship, but dating isn't about being perfect or catching the perfect partner; it's all about creating compassionate self-awareness and stronger self-esteem. Self-discovery is key to healthy relationships. Your life will change when you discover how to date strong, date fearlessly, and date smart.
---
Marriage Be Hard: 12 Conversations to Keep You Laughing, Loving, and Learning with Your Partner
Growing up, Kevin and Melissa Fredericks were taught endless rules around dating, sex, and marriage but not a lot about what actually makes a relationship work. There were conversations they didn't know they needed to have, fears that affected how they related to each other, and seasons of change that put their marriage to the test.
---
Something In Common—Bobby Brown & Whitney Houston
AWESOME Live Performance at the 1994 Soul Train Awards
---
---
The Conversation: How Black Men and Women Can Build Loving, Trusting Relationships by Hill Harper
What is happening in the community that makes it so hard for women and men to find their way to each other? And why are there so few people who manage to hold a marriage together, even after finding a person to love?
Why does so much misinformation and mistrust exist between the sexes? The Conversation aims to open up the lines of communication and offers inspiration to those who want to take control and start building successful, sustainable relationships.
---
How to Be an Adult in Relationships: The Five Keys to Mindful Loving
"Most people think of love as a feeling," says Richo, "but love is not so much a feeling as a way of being present." Adult love is based on a mutual commitment to what Richo calls the "five A's": Attention, Acceptance, Appreciation, Affection, and Allowing.
---
---
A Woman's Love by Alan Jackson
---
---
It's All About Him: Finding the Love of My Life by Denise Jackson
---
Dreamin' by Vanessa Williams
"For the life of me, I never thought that it could be the way it stands right now—emotions running high. Every night, I wish that I could tell you how I feel. Those words are here in my heart, but there is just one missing part…how to put it together…how to say it right and let you know that every night I'll be dreamin, dreamin, hoping, baby, you will be there. Let me take time out to try and find out if this could be real… I've been living a fantasy…how should I feel?…" ~Vanessa Williams
---
Love Songs by Vanessa Williams available on Amazon Music
---
Communicate Your Feelings (Without Starting a Fight): What to Say and What Not to Say to Your Partner
This book provides:
Ways to avoid escalation so you can be unafraid of a discussion spinning out of control.
The happiness and assurance that comes with knowing your relationship is heading in the right direction.
Ways to respond to your partner's feelings so you can gain their trust once again.
13 communication techniques so you can be confident approaching discussions with your partner.
Ways to clarify your thoughts and feelings, increasing the likelihood that your partner will understand you.
---
Every Time I Close My Eyes by Babyface
---
---
Kenneth "Babyface" Edmonds—A Collection of His Greatest Hits Available on Amazon.
The Deele: Two Occasions (Babyface)
---
Radical Love: Learning to Accept Yourself and Others by Zachary Levi
Radical Love is the debut memoir from Zachary Levi (Shazam! | American Underdog | The Marvelous Mrs. Maisel, Seasons 1 thru 4), which shares his emotional journey through a lifetime of crippling anxiety and depression to find joy, gratitude, and ultimate purpose.
With vulnerability and humor, Zac relates the valuable lessons and insights he's learned so that you can rise from the ashes of trauma and pursue a meaningful life of gratitude.
---
The Dating Playbook For Men: A Proven 7 Step System to Go From Single to the Woman of Your Dreams
---
Trust: A Novel by Daines L. Reed
---
---
Inside My Heart: Choosing to Live with Passion and Purpose by Robin McGraw
What's Age Got to Do With It?: Living Your Healthiest and Happiest Life by Robin McGraw
Robin McGraw's Complete Makeover Guide: A Companion to What's Age Got to Do With it?
---
Robin McGraw Revelation Welcome Back YOUth – Retinol Serum
---
Dr. Phil: The One Thing You Need to Be Successful
Dr. Phil's Book: Self Matters: Creating Your Life from the Inside Out
---
Life Code by Dr. Phil McGraw
---
---
Call My Name by Prince
"Anybody who really knows me knows the truth. I just can't stop writing songs about you. I love you so much. I just can't wait to get my arms around you and feel your touch…. I know it's only been 3 hours, but I love it when you call my name." ~Prince Rogers Nelson
---
Musicology by Prince available on Amazon Music
The Very Best of Prince Audio CD
---
Anxiety in Relationship: Learn to Manage Your Thoughts. Overcome Your Depression, Insecurity, Jealousy, Negative Thinking, and Couple Conflicts
You're in a loving relationship with a wonderful individual. You've built trust, set limits, and learned each other's communication styles. Simultaneously, you may question yourself, your spouse, and the relationship. Is everything going to work out? How can you tell if this individual is truly perfect for you?
---
JIMMY CHOO Eau De Parfum
---
---
Everyone knows Jackie Chan. Whether it's from Rush Hour, Shanghai Noon, The Karate Kid, or Kung Fu Panda, Jackie is admired by generations of moviegoers for his acrobatic fighting style, comic timing, and mind-bending stunts.
---
BOOK: Never Grow Up by Jackie Chan
BOOK: I Am Jackie Chan: My Life in Action
Movies: Rush Hour (1998) | Rush Hour 2 (2001) | Rush Hour 3 (2007) starring Jackie Chan & Chris Tucker
---
Vera Wang Princess Eau de Toilette for Women
---
The Trust Factor: How To Rebuild Trust In Your Marriage
You can rebuild lost trust… This book was written for you, a couple just like us—two people who have experienced the pain of broken trust (sometimes repeatedly) yet desire to rebuild and have a marriage that is truly extraordinary.
---
Love, Relationships, And, Sometimes, Just Letting Go
Author Reginald D. Smith (Coach Reg) wants to share his relationship coaching principles with you in this original and engaging new book. Through skillfully-crafted narratives, stories, scenarios, and examples, Coach Reg gently guides the reader through relationship joys and struggles. His advice, wisdom, and personal storytelling style lead the reader along a wealth of paths that can help to sustain or strengthen a relationship.
---
Coach For Men Eau de Toilette Spray
---
I Heard It Through the Grapevine by Marvin Gaye
"Oooh, I bet you're wondering how I knew about your plans to make me blue with some other guy you knew before. Between the two of us guys, you know I love you more. It took me by surprise, I must say, when I found out yesterday. Don't you know that I heard it through the grapevine not much longer would you be mine…" ~Marvin Gaye
---
---
Anthology: The Best of Marvin Gaye (47 songs) available on Amazon Music
---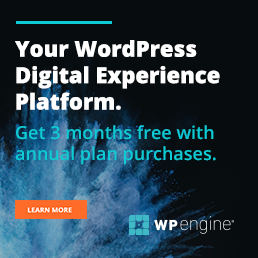 ---
Who do you turn to when you've been betrayed by the person you trusted most in the world? How do you recover from the trauma of intimate betrayal-or the guilt, anger, and shame that come from being the partner who has betrayed someone they love?
---
Careless Less by Ray Charles
---
Ray Charles Modern Sounds in Country and Western Music
Ray the Movie starring Jamie Foxx, Kerry Washington, Clifton Powell et al.
---
The Trust Solution: A Couple's Guide to Healing Intimate Betrayal
Filled with moving and relatable stories of couples who have struggled to heal the rupture in their relationships, The Trust Solution provides must-have tools that will not only help couples manage the day-to-day process of rebuilding trust but also help them achieve the long-term vision of a stronger and more fulfilling relationship.
---
Lancome La Vie Est Belle for Women Eau de Parfum Spray, 3.4 Ounce
---
Single, Dating, Engaged, Married: Navigating Life and Love in the Modern Age
---
By The Time This Night Is Over by Kenny G & Peabo Bryson
---
Kenny G At Last…The Duets Album available on Amazon Music.
---
---
Girls' Trip starring Jada Pinkett-Smith, Regina Hall, Queen Latifah & Tiffany Haddish. Four friends are in for the adventure of a lifetime when they travel to New Orleans for the Essence Festival
---
HITCH starring Will Smith, Eva Mendes, Kevin James & Amber Valletta—Romantic Comedy featuring Will as Alex "Hitch" Hitchens, a professional "date doctor" who makes a living teaching men how to get to first base with the woman of their dreams. He falls for a hardened columnist while helping a shy accountant woo a beautiful heiress.
---
The Pursuit of Happyness starring Will Smith, Thandiwe Newton & Jaden Smith—A struggling salesman takes custody of his son as he's poised to begin a life-changing professional career.
---
Jada starred in the Television Show, Hawthorne (Seasons 1 through 3 available on Amazon).
Jada's Red Table Talk show began in 2018. Catch the latest episodes with Jada, her daughter Willow, and mother Gammy—3 generations of women.
---
The King Richard Movie is Available on Amazon Prime Video.
Bad Boys starring Will Smith, Martin Lawrence & Tea Leoni | Bad Boys II with Gabrielle Union| Bad Boys For Life with Vanessa Hudgens
Book: Will Smith Life Story: The Life Account of Will Smith
---
Philosophy Amazing Grace Eau De Parfum
---
---
Ricky Bell: Ricardo Campana album
---
Re-Write the Memories by New Edition
---
Calvin Klein ETERNITY for Men AQUA
---
The Power Couple: A Novel
The Power Couple is both a fast-paced, globe-trotting espionage novel full of surprising twists and a nuanced look at modern marriage—the challenges of balancing career, parenthood, sex, and love.
---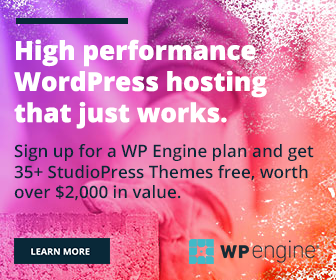 ---
Power Love: Beyoncé and Jay-Z
---
Documentary: Beyonce & Jay-Z: Power Love
Documentary: Beyonce: Life Is But A Dream
Beyonce's Latest Music Album—Renaissance (2022)
Beyoncé's Homecoming: The Live Album
Beyonce & Jay-Z: On The Run Tour
The Fighting Temptations Movie starring Beyonce & Cuba Gooding Jr.
BOOK: Empire State of Mind: How Jay-Z Went from Street Corner to Corner Office
---
Beyoncé Heat by Coty for Women 3.4 oz Eau de Parfum Spray
---
Straight Talk, No Chaser: How to Find, Keep, and Understand a Man by Steve Harvey
---
---
This One's For Me & You—Johnny Gill & New Edition
Live Performance on The Steve Harvey Show
---
---
Johnny Gill Music: Game Changer I | Game Changer II
---
---
---
---
Act Like a Lady, Think Like a Man, Expanded Edition: What Men Really Think About Love, Relationships, Intimacy, and Commitment
Steve Harvey's advice is always spot-on and laden with warmth and humor. But behind the laughter is his sincere desire to help women understand men.
---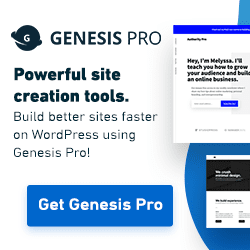 ---
No Plans For Love by D-Nice with Ne-Yo & Kent Jones
---
No Plans For Love Available on Amazon Music
---
An Emotionally Focused Guide to Relationship Loss: Life After Love
This book explores how attachment themes show up in relationship dynamics, creating either security or insecurity, before looking at how relationships go wrong.
---
On My Own—Patti LaBelle & Michael McDonald
---
The Breakup Book of Affirmations: Words of Encouragement to Help You Move On
Looking ahead after a difficult breakup can seem impossible—but words of wisdom and encouragement can help you heal.
---
Love Done Gone by Billy Currington—The Happiest Breakup Song I've Ever Heard
---
The Best of Billy Currington—Curated by Amazon's Music Experts
---
Stop Overthinking Your Relationship: Break the Cycle of Anxious Rumination to Nurture Love, Trust, and Connection with Your Partner
Rumination—obsessive thinking about an idea, situation, or choice that can interfere with normal life—is a common and destructive issue that can negatively impact romantic relationships, whether you're just starting out or have been in a committed relationship for years.
If you overthink your relationship and get stuck in cycles of anxiety, blame, or doubt, your negative thinking and judgments about your partner may be unfounded, unwanted, and may even threaten to tear apart an otherwise healthy relationship.
---
When God Sent My Husband: Wisdoms For Capturing And Keeping A Man's Heart by Rainie Howard
---
---
I Just Want To Dance With You by George Strait
---
George Strait 50 Number Ones album available on Amazon Music
---
Music and Me by Michael Jackson
"We've been together for such a long time, my music, music and me. Don't care whether all our songs rhyme, our music, it's music and me. Only know wherever I go, we're as close as two friends can be. There have been others but never two lovers like music—it's music and me. Grab a song and come alone, you can sing your melody. In your mind, you will find a world of sweet harmony…There have been others but never two lovers like music—it's music and me." ~Michael Jackson
---
---
---
Unto Others: Rediscovering the Golden Rule – the Lost Key to Relationships
In Unto Others, Dave Swavely explains why the meaning of the Golden Rule needs to be recovered today and how it can be a great key to success in our personal and collective relationships—when practiced the right way.
---
Let's Stay Together by Al Green
---
Re-Discover Al Green—Curated by Amazon's Music Experts
---
The Light We Carry: Overcoming in Uncertain Times by Michelle Obama
---
"When we are able to recognize our own light, we become empowered to use it." ~Michelle Obama
---
How do we build enduring and honest relationships? How can we discover strength and community inside our differences? What tools do we use to address feelings of self-doubt or helplessness? What do we do when it all starts to feel like too much?

Michelle Obama offers readers a series of fresh stories and insightful reflections on change, challenge, and power.
---
All Mine by Ralph Tresvant featuring Johnny Gill
---
---
ALL MINE is available on Amazon Music
SENSITIVITY album by Ralph Tresvant
Ralph Tresvant Stone Cold Gentleman
---
The Mastery of Love: A Practical Guide to the Art of Relationship
Happiness can only come from inside of you and is the result of your love. When you are aware that no one else can make you happy, and that happiness is the result of your love, this becomes the greatest mastery of the Toltec: the Mastery of Love. — don Miguel Ruiz
---
I Just Can't Stop Loving You by Michael Jackson
---
---
---
---
The Good Wife Television Show starring Julianne Margulies, Chris Noth, Joshua Charles, Christine Baranski and more talented artists—It focuses on Alicia Florrick, the wife of a State Attorney, who returns to her career in law after a public sex and political corruption scandal involving her husband. Seasons 1 thru 7 Available on Amazon Prime Video
---
Love More, Fight Less: Communication Skills Every Couple Needs
This relationship workbook is for couples who want to learn new skills and build a solid foundation for working through conflicts and moving forward in ways that strengthen their bonds.
---
---
You Should Sit Down for This: A Memoir about Life, Wine, and Cookies by Tamera Mowry-Housley
You Should Sit Down for This is a much-needed reminder of the magic that can happen when we open our minds and hearts to become the very best versions of ourselves.
---
---
---
The 5 Love Languages for Men: Tools for Making a Good Relationship Great
In this edition, Gary Chapman speaks straight to men about the rewards of learning and speaking their wife's love language. Touched with humor and packed with helpful illustrations and creative pointers, these pages will rouse your inner champion and empower you to master the art of love.
---
---
NEWNESS by New Edition
---
---
Healthy Relationships: Overcome Anxiety, Couple Conflicts, Insecurity, and Depression
Stop Jealousy and Negative Thinking. Learn how to have a Happy Relationship with anyone. From expressing affection to understanding the warning signs of mistrust and dysfunction, you'll discover not only how to take care of your relationship but take care of yourself as well.
---
Never Chase Men Again: 38 Dating Secrets to Get the Guy, Keep Him Interested, and Prevent Dead-End Relationships
If a man doesn't take you seriously, he may feel compelled to have a good time with you. Unfortunately, this good time will last until you finally realize you're being taken for a ride or until Mr. Time-Waster moves on to the woman he REALLY wants.
In cases like this, what a woman really requires are two things: a healthy amount of self-respect and a set of "player-proof" dating rules that will allow her to make wise dating decisions as she navigates the treacherous territory of finding Mr. Right.
---
A woman's confidence is communicated to a man by what she stands for and what she doesn't. Being able to socialize with men, having confident body language confidently, and illustrating confidence in your femininity will only go so far if you still allow men to have their way with your emotions, time, affections, body, and anything else for that matter.
---
Self-confidence makes a woman more attractive, but unless it affects how she enforces her personal boundaries, it won't do anything to keep a man interested in her for the long-term.
---
Victoria's Secret Amber Romance Mist & Lotion Set
---
He's Not That Interested, He's Just Passing Time: 40 Unmistakable Behaviors of Men Who Avoid Commitment and Play Games with Women
Men don't really have "commitment issues." At least, not in the way most women think men do. When a man tells you he has "commitment issues," there's a good chance that what he REALLY means is he's not that interested in you and is just using you to pass time with until he meets someone "better."
---
When a man isn't interested in a relationship with you, his "commitment issues" are nothing more than an excuse to waste your time and reap the benefits of your decision to stay with him to "see where this thing goes."
---
And because men are far more opportunistic when it comes to dating, many guys won't hesitate to take advantage of a dating situation that reaps high rewards with as little effort possible.
---
It's at this point where many women make one of the worse dating decisions possible, as they choose to remain with a half-interested man, hoping that over time they'll be able to "lull" him into a serious commitment.
---
In this book, you'll get an inside look at how a man thinks and interacts with a woman when he's not that interested in her. This sort of male behavior is actually easy to spot IF you know what to look for. It's extremely difficult for a man to waste your time and treat you like a short-term plaything without exhibiting certain unmistakable behaviors that clearly communicate that he's trying to keep you interested…but unclaimed.
---
GIORGIO ARMANI Acqua Di Gio Profumo Cologne, 6.08 oz.
---
Trust Issues In Relationships: Overcome Insecurity Caused by Painful Past Betrayals from Family and Loved Ones. A Beginner's Guide to Restoring Trust … Anxiety and Needy or Attached Behavior
Betrayal trauma hurts, whether it has been inflicted on you by a parent, a friend, or a romantic partner. This, however, doesn't mean you'll never get over it or that you'll never discover real love.
Let's face it – we're all messed up. Unless you've never been in a relationship before or you don't have questionable family dynamics, chances are that some type of betrayal has happened in your life.
So, what do we do about such problems?
We usually dump all of that baggage on people who have nothing to do with our screwed up past.
You're not alone!
Betrayal trauma makes us many unpleasant things – jealous, anxious, whiny, needy, insecure…
---
How Can You Mend a Broken Heart by Al Green
---
Re-Discover Al Green—Curated by Amazon's Music Experts
---
---
Addicted To Pain: Renew Your Mind & Heal Your Spirit From A Toxic Relationship In 30 Days
Rainie Howard has authored several books on relationships and is sought after as a conference speaker. If you've been seeking books for women and break up books to help you gain restoration from a separation, abusive relationship or divorce this is the book for you!
---
Unforgivable By Sean John For Men Eau De Toilette Spray
---
Neon Moon by Brooks & Dunn
---
---
The Essential Brooks & Dunn (30 songs)
---
Mindful Dating: Bringing Loving Kindness to the Dating Process
---
The Five Love Languages: The Secret to Love That Lasts
Dr. Gary Chapman identifies five basic languages of love and then guides couples towards a better understanding of their unique languages of love. Learn to speak and understand your mate's love language, and in no time, you will be able to effectively love and truly feel loved in return. Skillful communication is within your grasp!
---
Caught Up In the Rapture of Love by Anita Baker
---
---
The Best of Anita Baker (18 songs)
---
Love & Respect: The Love She Most Desires; The Respect He Desperately Needs
Love and Respect is for anyone: those in marital crisis, the happily married, engaged couples, pastors and counselors, and small groups. This dynamic and life-changing message is impacting the world, resulting in the healing and restoration of countless relationships.
---
---
You Rock My World—Michael Jackson Short Film Music Video Featuring Chris Tucker, Michael Madsen & Marlon Brando.
Along with Hong Kong martial artist Jackie Chan, Tucker starred as LAPD detective James Carter in the martial arts action comedy film series Rush Hour.
Rush Hour (1998) | Rush Hour 2 (2001) | Rush Hour 3 (2007) starring Jackie Chan & Chris Tucker
---
Giorgio Armani My Way for Women Eau de Parfum Spray
---
Look Into Your Heart by Aretha Franklin
---
---
RESPECT the Movie (2021) is Available on Amazon Prime Video. Respect is the remarkable true story of Aretha Franklin's journey to find her voice and become the Queen of Soul.
Aretha Franklin: 30 Greatest Hits available on Amazon Music
---
Chicken Soup for the Couple's Soul: Inspirational Stories About Love and Relationships (Kindle Edition)
---
KINDLE Paperwhite Signature Edition (32 GB)
---
---
The Words of Martin Luther King Jr.—Introduction by Coretta Scott King
Selma Movie starring David Oyelowo, Tom Wilkinson, Carmen Ejogo
Documentary: Killing Martin Luther King Jr. (2021)
Documentary: Martin Luther King Jr.: Enough Is Enough (2021)
---
The Art of Relationship: Discover the Magic of Unconditional Love (Kindle Edition)
Through an exploration of the self and the soul, this journey of self-discovery highlights the unique position and power you possess in your own relationship destiny. This enlightening and empowering relationship approach elevates you to the highest state of self-knowing.
---
---
Déjà vu Starring Denzel Washington, Paula Patton & Val Kilmer
Out of Time starring Denzel Washington, Eva Mendes, Sanaa Lathan
Devil in a Blue Dress starring Denzel Washington, Don Cheadle, Tom Sizemore
---
I Believe In You and Me by Whitney Houston
Featured on The Preacher's Wife Movie Soundtrack. The Preacher's Wife Starring Whitney Houston, Courtney B. Vance & Denzel Washington
---
---
---
The Preacher's Wife Starring Courtney B. Vance, Whitney Houston & Denzel Washington
What's Love Got To Do With It starring Angela Bassett (Portrays Tina Turner), Laurence Fishburne (Portrays Ike Turner), Jenifer Lewis (Portray's Tina's Mother) and Phyllis Yvonne Stickney (Tina's Sister) and Vanessa Bell Calloway and more talented artists. The Story of Tina Turner available on Amazon Prime Video
Waiting to Exhale Movie Starring Angela Bassett
---
VERSACE Bright Crystal Eau de Toilette Gift Set for Women
---
You Are Enough: Is It Love or Your Need for Validation?: Overcoming People Pleasing and Emotionally Unavailable Relationships
The concept is that the fear of never finding true love and consistently trying to please others are major factors in engaging in toxic relationships. By addressing the fear and anxiety you feel inside, Rainie helps you discover your true self-worth, which is sure to change your life!
---
---
The surprise wedding announcement between the King of Pop and the Daughter of The King shocked the world in 1994—and ended in divorce less than 2 years later. Inside Michael Jackson and Lisa Marie Presley's Head-Scratching Marriage.
---
The Lady In My Life by Michael Jackson
---
---
---
Holy Love: The Essential Guide to Soul-Fulfilling Relationships
Weaving together elements of psychology and spirituality, this manual will help you build authentic intimacy by connecting to a wellspring of wisdom and insight — Your Soul.
---
---
Don't Let Our Love Start Slippin' Away by Vince Gill
---
---
I Still Believe In You album by Vince Gill
---
Oscar De La Renta Esprit Perfume for Women
---
Getting the Love You Want: A Guide for Couples
Dr. Harville Hendrix and Dr. Helen LaKelly Hunt explain how to revive romance and remove negativity from daily interactions to help you:

· Discover why you chose your mate
· Resolve the power struggle that prevents greater intimacy
· Learn to listen – really listen – to your partner
· Increase fun and laughter in your relationship
· Begin healing early childhood experiences by stretching into new behaviors
· Become passionate friends with your partner
· Achieve a common vision of your dream relationship
---
I'm Ready by Tevin Campbell (Song Written by Kenneth "Babyface" Edmonds)
---
The Best of Tevin Campbell Available on Amazon Music
---
---
In Real Life: Love, Lies & Identity in the Digital Age
Nev has become the Dr. Drew of online relationships. His clout in this area springs from his own experience with a deceptive online romance, about which he made a critically acclaimed 2010 documentary (also called Catfish). In that film Nev coined the term "catfish" to refer to someone who creates a false online persona to reel someone into a romantic relationship. The meme spread rapidly.

Now Nev brings his expertise to the page, sharing insider secrets about:

-what motivates catfish
-why people fall for catfish
-how you can avoid being deceived
-rules for dating — both online and off
-how to connect authentically with others over the internet
-how to turn an online relationship into a real-life relationship
---
---
Love Smacked: How to Stop the Cycle of Relationship Addiction and Codependency to Find Everlasting Love
Relationship addicts are so in love with love and romance and being coupled up that they continually move from one relationship to another, always on the rebound, never giving themselves time to heal and learn how to be independent. They get into relationships, again and again, just to avoid feeling lonely–or worse, to avoid feeling "abnormal."
---
Trying To Love Two Sure Ain't Easy To Do by William Bell
---
---
Love, Pray, Listen: Parenting Your Wayward Adult Kids with Joy
---
Navigating Love and Relationships For All Ages
Even if you currently feel unlovable, confused, and perhaps heartbroken, you can still fall in love with yourself and find the partner best suited for you.
---
Endless Love by Lionel Richie feat. Shania Twain
---
---
---
Online Dating Avoid The Catfish!: How To Date Online Successfully
---
Talk to Me Like I'm Someone You Love: Relationship Repair in a Flash
---
Never Keeping Secrets by Babyface
---
For The Cool In You album by Babyface. (For The Cool In You YouTube Music Video)
We've Got Love by Babyface YouTube Music Video. This song is available on Babyface's Return of the Tender Lover album.
---
---
Don't Text Your Ex Happy Birthday: And Other Advice on Love, Sex, and Dating
Trying to figure out if friends with benefits is worth it? Unsure if they're really into you? Is the person you're seeing a walking red flag? Can you come back from being cheated on? "What does it mean when they say . . . ?"
---
KINDLE OASIS eBook Reader with Adjustable Warm Light
---
The Love Fix: Repair and Restore Your Relationship Right Now
Change comes with awareness. When you're present in the moment, conflict with your partner can become an opportunity to work through unresolved issues and to learn more about each other; it can even become a way to grow closer.
---
Save The Best For Last by Vanessa Williams
"Sometimes, the snow comes down in June. Sometimes, the sun goes around the moon. I see the passion in your eyes. Sometimes, it's all a big surprise 'cause there was a time when all I did was wish you'd tell me this was love. It's not the way I hoped or how I planned but somehow, it's enough. And while we're standing face to face, isn't this world a crazy place? Just when I thought our chance had passed, you go and save the best for last.
All of the nights you came to me when some silly girl had set you free. You wondered how we'd make it through. I wondered what was wrong with you 'cause how could you give your love to someone else and share your dreams with me. Sometimes the very thing you're looking for was the one thing you can't see…" ~Vanessa Williams
---
Love Songs by Vanessa Williams available on Amazon Music
---
---
Fierce Love: Creating a Love that Lasts—One Conversation at a Time
Often in our romantic relationships, we long for deep connection, but we don't know how to communicate well and sometimes withhold what we're really thinking and feeling. This can lead to fighting, resentment, or, worse, complacency–where you are just going through the motions, more like roommates than two people in love.
As couples, we don't stop to think how vital our conversations are. And we certainly don't understand that what we talk about and how we talk about it determine whether our relationships will thrive, flatline, or fail. By having honest, compelling conversations with our partners, we can foster true connection and a fierce love that will withstand the test of time and grow stronger over the years.
---
Relationships Involve Emotional Work
Love is a doing word. Unfortunately, some folks take more out than they put in. Time is the price you must pay for intimacy. It's not a once upon a time mystery. A picture might be worth a thousand words, but it can't tell you it's all good like it should. The tricky part is figuring out what's valuable, and what's fool's gold.
---
I Wanna Know by Joe: LiveAmp Performance
---
My Name Is Joe. I Wanna Know is available on Amazon Music
---
Have you ever noticed that a man is on his bestest behavior when you first meet. His words are smooth and always right on target, and powerful and cunning enough to win your heart. But, if they're still around after thirty days, they start to change. Some don't even last that long, it may be one or two weeks. Then, they're like a heater running on high, blowing smoke, shooting out hot air. Most men are no longer motivated if the reward is removed.
---
Men are simple: Feed them, Give them Sex, and Let them Feel like a man. Most men do not like to discuss their feelings. They prefer action over words. If you're doing all three, he's happy and content. They're annoying as hell, but easy to please. But, then there are those men who cannot be pleased no matter what you do. They find some insignificant thing to complain, yell and scream about.
---
Men haven't evolved much since being cavemen when it comes to sexual desires: he likes what feels good, and he likes it with great frequency. When they perceive that a sexual favor is about to be granted, they have difficulty concentrating on anything else. It has attention-holding potential.
---
I want someone in my life who will love me for me, if you believe in that sort of thing. So, I avoid clubs, bars and late-night activities. I'm not interested in going through a lot of some bodies to find one somebody. Not that it wouldn't be fun, but I'd rather wait for that something special. This may be an overly simplistic view, but I'm playing a beneficial role in maintaining my heart and my health.
---
Figuring out who people really are takes time…a lot of time. It's an investment with no definite return. Therefore, I have to be captain of my guard so that I can choose rightly.
---
"When somebody loves you, there's nothing you can't do. When somebody loves you, it's easy to get through…" ~Alan Jackson
---
Love Is an Action Verb: Stop Wasting Time and Delight in Your Relationship
---
PERFECT by Johnny Gill featuring Ralph Tresvant (YouTube Music Video)
---
Choosing Love: Moving from Ego to Essence in Relationships
Choosing Love provides profound insights and practical advice about how the ego interferes with love and happiness; moving beyond romantic illusions; recognizing, finding, and sustaining a meaningful relationship; overcoming anger, judgments, criticism, and resentment; resolving issues like infidelity, money, commitment, sexual differences; and seeing the Divine in another.
---
You Are Not Alone by Michael Jackson feat. Lisa Marie Presley
---
The Essential Michael Jackson (38 songs)
---
Self-Love For Women: How To Love Yourself When You've Been Emotionally Hurt, Taken For Granted, and Abused
---
---
What's Love Got To Do With It Movie starring Angela Bassett (Portrays Tina Turner), Laurence Fishburne (Portrays Ike Turner), Jenifer Lewis (Portray's Tina's Mother), Phyllis Yvonne Stickney (Tina's Sister), Vanessa Bell Calloway and more talented artists. The Story of Tina Turner available on Amazon Prime Video
Tina Turner "What's Love Got To Do With It" album (12 songs)
---
"I practice positive thinking all day, every day because 24 hours a day, 7 days a week, 365 days a year, there's a negative thing circling. So, you have to constantly be like nope, nope, nope, nope. I don't receive that. And, some things you receive, you know. But then, for the most part, it's like no, I'm tired of receiving negativity towards myself. Then you're able to show love to everyone else when you're constantly practicing that all day." ~Mary J. Blige
---
Romance Redux: Finding Love in Your Later Years
---
Rebuilding Trust: Guided Therapy Techniques and Activities to Restore Love, Trust, and Intimacy in Your Relationship
---
Passionate Marriage: Keeping Love and Intimacy Alive in Committed Relationships
---
---
Married to Medicine Seasons 1 through 9 available on Amazon Prime Video
---
The Queen V: What No One Ever Tells You (but Everyone Needs to Know) About Intimacy, Sex, and Down-There Health Care by Dr. Jackie Walters
---
Listen, Learn, Love: How to Dramatically Improve Your Relationships in 30 Days or Less
---
Abney's Proofreading & Editing Services
---
The Love Prescription: Seven Days to More Intimacy, Connection, and Joy
What makes love last? Why does one couple stay together forever while another falls apart? There is a formula for a good relationship, and this book will show you how a few small changes can transform your relationship for the better.
---
Coach For Men Eau de Toilette Spray
---
The Seven Principles for Making Marriage Work: A Practical Guide
---
---
Failure To Launch—Romantic Comedy starring Sarah Jessica Parker & Matthew McConaughey
Sex and the City: The Movie—Sarah Jessica Parker, Chris Noth, Kim Cattrall, Kristin Davis, Cynthia Nixon, Jennifer Hudson, Candice Bergen
Sex and the City 2—Romantic comedy film
And Just Like That—Sex and the City Sequel Mini-Series (2022)
---
Date Night Cookbook and Activities for Couples: Recipes and Games for a Romantic Night In
---
---
---
Better Together: 100 Prompts for a Happier, Healthier Relationship
---
10 Choices Successful Couples Make: The Secret to Love That Lasts a Lifetime
Couples will learn how to employ proven strategies to:
communicate accurately and positively
choose forgiveness over unforgiveness
understand their marriage type
and make decisions more effectively
Whether they are engaged, newly married, or have been married for decades, couples will find that this book will transform their relationship.
---
---
Can You Stand The Rain by New Edition
---
Can You Stand The Rain is available on New Edition's Heart Break album
New Edition All The Number Ones
The New Edition Story—3-Part Mini-Series available on Amazon Prime Video.
New Edition's 2022 The Culture Tour—All 6 Members—BALTIMORE, Maryland (YouTube)
---
Lifetime Achievement Award (2017)—The R&B Group New Edition was honored with the Lifetime Achievement Award at the 2017 BET Awards.
---
"30+ years in the music industry will chew you up and spit you out, but all 6 of us are standing onstage right now. What an amazing thing." ~Ronnie DeVoe
---
Couple Skills: Making Your Relationship Work
Love takes work, but, when it comes to relationships, it pays to work smarter. You'll learn to improve communication, cope better with problems, and resolve conflicts with the one you love in healthy and creative ways.
---
---
Exhale (Shoop Shoop) by Whitney Houston
---
Whitney The Greatest Hits available on Amazon
Waiting to Exhale Movie: Whitney Houston, Angela Bassett, Loretta Devine, Lela Rochon
Based on the Book Waiting To Exhale by Terry McMillan
---
A Self-Love Journal: 100 Things I Love About Me (100 Things I Love About You)
Boost self-esteem and develop a healthier mindset with this easy-to-use love journal. Use this guided journal to:
Learn to love yourself—Enhance self-love with prompts that build on each other as your move through the journal.
Feel inspired and empowered—Discover exercises that encourage you to get in touch with yourself and celebrate what makes you unique.
Build a meditation practice—Enjoy taking moments to pause and breathe with simple guided meditations.
---
I Love You, but I'm Not IN Love with You: Seven Steps to Saving Your Relationship
If the relationship you have with your significant other is defined more by companionship than passion . . . if you love each other deeply but are not deeply in love . . . if you feel that something's missing or is no longer there . . . then you could be experiencing ILYB (I Love You, But . . .).
This is a much-needed book to help men and women of all ages in any type of committed romantic relationship to truly understand love and to point out the everyday habits that undermine growing together.
---
---
"For me, love is really caring deeply, but unconditionally. Love is forgiving. Love is peace. I think nobody has hit the one true definition of it because it's one of those things that can't be put in a box. Love is like some godly thing." ~Sean "P Diddy" Combs
---
ESSENCE Magazine Subscription
---
Surviving and Thriving in Stepfamily Relationships: What Works and What Doesn't
---
Amethyst Attraction: An Opposites-Attract Workplace Romance (Kindle Edition)
---
KINDLE e-Book Reader
---
---
Chrisley Knows Best—Seasons 1 through 9 available on Amazon Prime Video
---
---
It's All About Relationships!: New Ways to Make Them Healthy and Fulfilling, at Home and at Work
---
---
Kandi Burruss, Member of Xscape: Still Kickin' It (4 Episodes available on Amazon Prime Video
Changemakers: Kandi Burruss. Documentary Available on Amazon.
A Mother's Love Stage Play starring Kandi Burruss. Available on Amazon.
The Real Housewives of Atlanta: Kandi's Wedding Available on Amazon.
The Real Housewives of Atlanta: Kandi's Skip Trip Available on Amazon.
---
LOVE X LOVE by George Benson
---
The Ultimate Collection by George Benson
---
60 Years of Marriage: My Aunt & Uncle
---
Guidebooks to Sustaining Love and Healthy Long-Term Relationships
---
---