---
Discover coastal trails, day hiking trails, mountain bike routes, hot springs, majestic mountains, rivers, lakes, waterfalls, wine country, hidden gems of national parks, overnight camping trips, the Canadian Rockies, and backcountry trails. Breathe in some fresh air, feel the warmth of the sun on your skin, and experience a sense of peace and tranquility.
---
The top 12 hikes in Banff National Park, including the awe-inspiring views, picturesque lakes, and majestic mountains. Hiking not only transforms your own life, but also gives your children and furry friends an unforgettable adventure.
---
---
Banff National Park (National Geographic Trails Illustrated Map)
Banff is Canada's first and most visited national park. Banff is one of the world's premiere destinations, spanning a region of unparalleled majestic mountain scenery. This Map Pack combines two maps that cover Banff, Yoho and Kootenay National Parks. All three national parks cover one of the most rugged areas in North America with mountain glaciers and breathtaking lakes.
---
This site has an affiliate marketing relationship with advertisements. I may receive a small referral fee or commission if you sign up for services or purchase a product. This allows me to continue to curate content.
---
Waterfall Hikes in the Canadian Rockies
This family-friendly hiking guidebook offers simple and accurate directions to the many iconic and massive waterfalls, as well as local favorites, in the southern Rockies of Alberta and British Columbia.
---
Hiking Trails of New Brunswick
New Brunswick offers a dizzying array of hiking challenges, spectacular views, and amazing wildlife. Veteran trail enthusiasts Marianne and H.A. Eiselt lead hikers from one end of the province to the other, along river valleys, through provincial and national parks, along the coasts, and up and down mountains.
---
---
New Brunswick is home to more than 1,000 waterfalls — some remote, and some surprisingly accessible. Spilling over an incredible range of ancient geological terrain, each of the fifty-five waterfalls photographed for this richly illustrated volume is complemented by descriptions, directions, and background information on each site. Spanning all five regions of New Brunswick (Acadian Coastal, Appalachian Range, River Valley Scenic, Fundy Coastal, and Miramichi River), there's something for everyone — you may even want to strap on your backpack and head out to experience them yourself.
---
---
Waterfall Hikes in Southern British Columbia
---
---
Hiking Trails of Cape Breton
Information on 40 new hiking trails on Cape Breton Island, ranging from its very northern tip at Money Point all the way to the Ghost Beach Trail, which begins as soon as you cross the Canso Causeway.
---
Waterfalls of Cape Breton Island: A Guide
What Cape Breton Island lacks in size, it makes up for in the number, diversity, and sheer drama of its waterfalls. Bringing together 100 of the Island's incredible waterfalls and hidden gems from the Fleur de Lys, Marconi, Bras d'Or Ceilidh, and Cabot trails, this guide explores iconic and little-known falls, including Uisge Bàn Falls and the tallest waterfall in Nova Scotia, Rocky Brook Falls. Each entry includes helpful information on the hiking distance to each waterfall, the best seasons to visit, the source, and the height of the fall itself.
---
---
Edmonton Made Easy: Super Easy Guide To Discover the Most Popular Local Attractions, Restaurants, Hiking Trails & Activities While Exploring the City of Champions!
This handy pocket-sized travel guide includes:
All the pre-trip preparations you will need before arriving in Edmonton.
The top local restaurants in Edmonton.
The most popular attractions.
Local hidden gems in and around the City of Edmonton.
Day trips that must be experienced.
Top activities, restaurants, and hiking trails for the entire family.
---
---
Hiking Trails of Mainland Nova Scotia
Pack up and get ready to hike the beautiful trails of Nova Scotia. From Yarmouth to the Canso Causeway, this guide provides illustrated descriptions of the most enjoyable and challenging hikes that mainland Nova Scotia has to offer. Michael Haynes hiked and mapped every trail in 2011 and describes the featured routes — from quiet afternoon excursions to serious multi-day expeditions.
Profiling 60 trails, including Cape Split, Brier Island, and portions of the newly created Cape to Cape Trail, the book includes detailed maps and descriptions as well as information on getting to the trailhead, GPS coordinates, time and length, and facilities. Photographs of interesting sites, charts, hiking tips, and sidebars on historical, cultural, and natural subjects round out the experience. Whether you're a long-time resident or a visitor new to the province, this book is an essential companion.
---
Waterfalls of Nova Scotia
This rich compendium includes famous waterfalls such as Garden of Eden Fall, Wentworth Falls, Cuties Hollow, Annandale Falls and Butcher Hill Falls, as well as lesser known but easy to locate gems. In addition to providing useful information on the height, type, and hiking distance of each waterfall, their degree of difficulty to reach is also assessed for the convenience of both novice and advanced hikers alike.
---
---
Waterfalls of Ontario
The definitive guide to enjoying and exploring the province's most beautiful falls. Packed with full-page color photographs, this third edition adds a new section covering the area north of Lake Superior to Thunder Bay. Additional waterfall visits have also been added for other areas of the province, giving you 27 more new places to discover. Adventure awaits at new hotspots like Kakabeka Falls, Mink Creek Falls, Kap Kig Iwan Falls and Pigeon River High Falls.
The book also covers waterfalls in these regions:
Algoma
Cottage Country
Eastern Ontario
Golden Horseshoe
Hamilton
Lake Huron
Northeastern Ontario
---
The Cohos Trail: 170-Miles of Hiking Trail from the Whites to Canada
The definitive guide to the New England's longest new hiking trail system built in nearly a century. The Cohos Trail stretches from Crawford Notch below Mt. Washington in the White Mountain National Forest all the way to a two-acre fen on the Canadian border that is the headwaters of the Connecticut River. And the trail links with the 70-mile Sentiers Frontaliers trail system in Quebec to create the second international hiking pathway in the East.
---
---
Canada East Map
Explore the rich cultural history and many recreation activities available in Canada's eastern territories. Designed to meet the needs of adventure travelers, this map includes the location of cities and towns with a user-friendly index and a clearly marked road network complete with distances and designations for roads, motorways, and expressways. Secondary routes are also included for those seeking to explore the stark wilderness of Newfoundland, the fertile farms of Prince Edward Island, or Nova Scotia's hidden coves and beaches. This map contains hundreds of diverse and unique recreational, ecological, cultural, and historic destinations. Whether you seek the quaint harbor gem of Halifax, the majestic city life of Toronto, or the old-world charm of Montreal and Quebec City, you'll find it a perfect companion to a guidebook.
---
---
Canada West Map
National Geographic's Canada West Adventure Map provides global travelers with the perfect combination of detail and perspective in a highly functional travel tool. Cities and towns are clearly indicated and easy to find in the user-friendly index. A road network complete with distances and designations for roads, motorways, and expressways will help you find the route that's right for you. Secondary routes are also marked for those seeking to explore off the beaten path in and around Banff National Park, the Yukon Territories, Jasper National Park, Vancouver Island, and the rainforests of British Columbia. Hundreds of points of interest and diverse and unique destinations are highlighted including national parks, nature reserves, World Heritage sites, archeological sites, ski areas, hot springs, beaches, museums, and more.
The north side of the print map shows Victoria Island, Nanavut, the Great Slave Lake, the Northwest Territories, Yukon Plateau, Great Bear Lake and Prince Albert Sound. The reverse side showcases the topographic features of Vancouver and Queen Charlotte Islands, the Coast Mountains, British Columbia, the Rocky Mountains, and Alberta. Search for whales off the coast of Vancouver, ski the trails of Whistler, paddle the epic South Nahanni River as it tumbles through the jagged Mackenzie Mountains and the Nahanni National Park Reserve, a World Heritage-listed site.
---
Exploring Alberta: A Guide to Western Canada's Most Scenic Province
A comprehensive travel book that takes readers on a journey through the diverse and stunning province of Alberta, Canada.
---
---
200 Nature Hot Spots in Alberta
Banff, with towering mountain peaks, massive glaciers, impossibly blue lakes and abundant wildlife, became Canada's first national park in 1885, and it remains one of the most popular destinations in the country. But this world-famous park is just one attraction in a province filled with natural wonders that include dense forests, sparkling lakes and mysterious badlands concealing the remains of dinosaurs. Everyone can enjoy nature, as this edition includes sections on family-friendly hikes, as well as trails that are wheelchair and stroller accessible. Snowshoeing trips, cycling trails, lake skating, mountain wildflower hikes and canyon ice walks.
---
Nova Scotia & Atlantic Canada
Fodor's guidebook is packed with maps, carefully curated recommendations, and everything else you need to simplify your trip-planning process and make the most of your time. This new edition has been fully redesigned with an easy-to-read layout, fresh information, and beautiful color photos.
---
---
Hiking the Pacific Crest Trail: Mexico to Canada
---
---
Canadian Rockies: With Banff & Jasper National Parks: Hike, Camp, See Wildlife
From day hikes to a two-week Canadian Rockies road trip designed for outdoor adventurers, families with kids, winter sports enthusiasts, and more.
---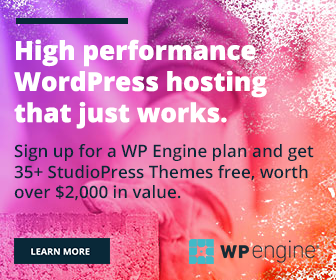 ---
Hiking the West Coast of Vancouver Island
The rugged west coast of Vancouver Island offers some of the most spectacular and storied hiking in the Pacific Northwest. Home to the world-famous West Coast Trail, once a lifeline for marooned sailors and still among the most breathtaking yet demanding hikes on the continent, the Island's western shores also feature lesser-known coastal trails for all abilities. From the tidal pools and pocket beaches of the Juan de Fuca Marine Trail to the craggy surf-swept shores of Shushartie Bay and the North Coast Trail, the ten areas covered in this volume will give you a taste of the region's best hiking terrain.
---
Jasper National Park
The largest national park in the Canadian Rockies, Jasper is wild in every sense of the word. Its landscape covers an expansive region of rugged backcountry trails and mountainous terrain juxtaposed against fragile protected ecosystems, as well as the world-renowned Columbia Icefield. It's also chock-full of wildlife, home to some of North America's healthiest populations of grizzly bears, moose, and elk. This Map Pack combines two maps that cover Jasper in greater detail than would be possible if this massive park was built on a single map.
---
---
Hiking Backpack with Rain Cover
---
---
Beer Hiking Pacific Northwest: The Tastiest Way to Discover Washington, Oregon and British Columbia
Beer lovers and hiking enthusiasts, these 52 Pacific Northwest hikes are for you! Each carefully selected hike leads you through stunning scenery and ends near a brewery or a brewpub—where a local craft beer awaits! This full-color guidebook features the best one to six-hour beer hikes in Washington, Oregon, and British Columbia. Each trail description includes details on access, difficulty, duration, points of interest, and also, at trail's end, a recommended beer: its appearance and taste, as well as an inside look behind the brewing.
---
---
National Geographic Guide to the National Parks of Canada
This edition takes you step-by-step to the must-sees of each park, and lesser-known places as well, making sure you don't miss a thing. Detailed guidance highlights the best spots for wildlife watching, favorite places for kayaking, swimming, camping, hiking, and other activities, as well as such nuts-and-bolts information as how to get to each park, the best seasons, where to stay, and much more. This is the only guide you'll need on your next foray into Canada's splendid parks.
---
---
SKYSPER Hiking Backpack
---
The Essential Guide to Hiking with Dogs: Trail-Tested Tips and Expert Advice for Canine Adventures
---
Furhaven Pop Up Playpen Pet Tent Playground
---
Niagara Falls Uncovered: Embark on a Journey of Wonder and Beauty in the Heart of Nature
This meticulously crafted guide is your ultimate companion for discovering the breathtaking allure of Niagara Falls and its surrounding treasures. From the mighty Horseshoe Falls to the serene Bridal Veil Falls, gain insights into the unique characteristics of each distinct waterfall that forms this natural wonder. For the adventurous at heart, find exhilaration on hiking trails with panoramic vistas. Explore nearby gems on day trips, such as the renowned Niagara wine country.
---
Waterfall Ceramic Coffee Mug: Dusk Time at Niagara Falls
---
Toronto, Niagara and the Wine Country
---
Coolife 3-Piece Luggage Set
---
Hiking the Gulf Islands of British Columbia
Nestled in the Strait of Georgia between British Columbia's mainland and Vancouver Island, the Gulf Islands are a hiker's paradise.
---
Clarks Orianna Hiker Boots
---
Jasper National Park Map & Illustrated Trails
Hiking Trails Maps and Descriptions
Valley of the Five Lakes
Sulphur Skyline Trail
Maligne Canyon Loop
Edith Cavell Meadows Trail
Maligne Canyon
Athabasca Falls
Valley of the Five Lakes and First Lake
Wilcox Viewpoint via Wilcox Pass
Old Fort Point Trail
Bald Hills Trail Loop
---
Cutter Skinsations Insect Repellent with Aloe & Vitamin E
---
---
British Columbia & the Canadian Rockies
Alberta, Edmonton, Calgary, British Columbia, Vancouver, Whistler, Yukon Territory, and Whitehorse.
---
---
Your guide to Strathcona Park and the trails of North Vancouver Island, including Hornby, Quadra, Malcolm, and Nootka Islands. The Vancouver Island Trails Information Society is a non-profit society dedicated to providing accurate information to the public about parks and trails on Vancouver Island. It covers Great Central Lake to Cape Scott, Hornby, Quadra, Malcolm, and Nootka Islands.
---
Coppertone Sport Sunscreen Lotion (2-Pack)
---
Family Camping, Hiking, and Backpacking
Are you looking for a fun family activity your kids will remember for years? What could be better than escaping the city and getting into nature to clear your mind and have experiences that make you feel alive? BUY NOW: The Ultimate Guide to Creating the Most Memorable Family Experience in the Great Outdoors
---
---
Samsung Galaxy S23 Android SmartPhone. 128GB Storage, 50MP Camera
---
Canada's Lake Ontario Uncorked: Wine Country Road Trips from Niagara Peninsula to Prince Edward County
Explore one of the most colorful and multifaceted winemaking regions in the world.
---
---
The Hiking Handbook for Beginners: The 10-Step Guide to Hiking
Perhaps you are a passionate walker already, but you have not yet embraced the challenge of undertaking a hike. Or maybe you are nervous about going on your first hike, and you want to ensure you have all the information, guidance, and support possible before you do. This book will teach you how to navigate with confidence and ensure you have all the right items with you on your hike. BUY NOW!
---
---
How to Poop in the Woods: And Other Backpacking Essentials for Women
When it comes to backpacking, beginners have lots of great questions:
What's an ideal pack weight?
Is down better than synthetics for a sleeping bag?
Should your footwear be waterproofed?
How big of a tent do you need?
And how do you poop in the woods?
How to Poop in the Woods is just as funny and entertaining as it is practical and accessible—a tremendously valuable resource and guide for novice backpackers.
---
---
JanSport Hatchet Travel Backpack
---
Banff National Park: Scenic Drives, Wildlife, Hiking & Skiing
Strategic, flexible itineraries, including the Best of Banff and highlights for a day trip.
The Best Hikes in Banff: Find the right trek for you with details on length, elevation gains, difficulty levels, and trailheads.
Experience the Outdoors: Ride over the snow in a horse-drawn sleigh or through the sky in a mountain gondola. Follow the vast network of hiking trails along glacial valleys and discover alpine lakes and spectacular vistas. Soak in a natural hot spring, treat yourself at a luxurious mountain resort, or discover the park's history at one of Banff's excellent museums. Grab coffee at a local shop or experience the town's classic après-ski nightlife.
---
Timberland Men's Anti-Fatigue Hiking Waterproof Leather Mt. Maddsen Boots
---
Best Hikes Near Vancouver
Featuring the 40 best hikes in the Vancouver area, this exciting new guidebook points locals and visitors alike to trailheads within an hour's drive of the city.
---
Timberland Women's Norwood Mid Waterproof Boots
---
Timberland Unisex-Child Mt. Maddsen Waterproof Mid Leather Hiking Boots
---
Hiking Trails: South-Central Vancouver Island and the Gulf Islands
South-Central Vancouver Island, including Shawnigan Lake, Cobble Hill, Duncan and the Cowichan Valley, Ladysmith, Cedar, Yellow Point, Nanaimo, the Gulf Islands, Oceanside, Port Alberni, and Long Beach.
---
Hiking Activity Book for Kids: 35 Fun Projects for Your Next Outdoor Adventure
Hiking is an amazing way for kids to explore the great outdoors and learn new things about the world around them. This book is filled with 35 hands-on hiking projects encouraging kids to get outside, gain essential skills, and discover all the awesome lessons nature can teach them.
---
National Geographic Road Atlas: Adventure Edition [United States, Canada, Mexico]
Top 100 destinations for adventure, plus the top 24 most visited National Parks. Major cities and metropolitan areas are shown in detail with inset maps that include popular attractions, infrastructure and points-of-interest.
---
---
Lightweight Travel Day Pack
Simple backpack for daily use or trips. Reflective strip design increases night security. Two side pockets to hold water bottles.
---
Discover all the hidden gems of the Canadian Rockies, from soaring peaks to ancient glaciers. Unlock the secrets of the great outdoors and explore the mesmerizing wildlife. Indulge in thrilling outdoor pursuits and create memories that will last a lifetime. Find the best attractions and activities, as well as advice on where to stay.
---
Victorinox Swiss Army Knife Camping & Outdoor Survival Guide: 101 Tips, Tricks & Uses
---
---
Victorinox Swiss Army Multi-Tool, SwissChamp Pocket Knife
---
Hamilton Travel Guide 2023: Beyond the Falls: The Ultimate Guide to Canada's Waterfall Capital
Your passport to an extraordinary adventure in this Canadian gem. Immerse yourself in the beauty of cascading waterfalls, embrace the city's rich history, and savor the diverse culinary delights that Hamilton has to offer. Whether you're an outdoor enthusiast, culture seeker, or food lover, this comprehensive guide will lead you to the heart of this vibrant city. Hit the trails along the Bruce Trail or the Hamilton Waterfront Trail for breathtaking views and memorable hiking experiences. Unveil the City of Waterfalls, boasting enchanting gems like Webster's Falls, Tews Falls, and more.
---
Columbia Women's Newton Ridge Plus Waterproof Amped Hiking Shoes
---
Columbia Men's Newton Ridge Plus Suede Waterproof Hiking Shoes
---
68 superb hikes through forests, up hills, and along rivers, many within an hour's reach of downtown Vancouver.
---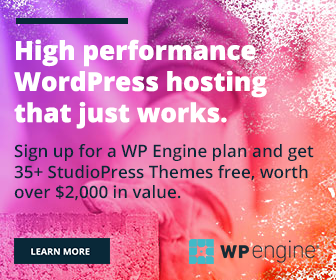 ---
Northern Forest Canoe Trail Guidebook: Enjoy 740 Miles of Canoe and Kayak Destinations in New York, Vermont, Quebec, New Hampshire, and Maine
The route's variety of flat water, swift water, and whitewater-expanding across a range of rivers, streams, lakes, and ponds provides extensive opportunities for canoe, kayak, and camping recreation. Vibrant communities along the way offer inns, B&Bs, and museums, as well as other recreational and historical attractions.
---
Coleman 4-Person Camping Tent
---
---
4 Long Range Walkie Talkies
These portable walkie-talkies are perfect for outdoor adventures, such as camping, hiking, hunting, boating, fishing, skiing and so on.
---
Tourist Trains Guidebook
You'll find more than 500 fascinating train rides, museums, trolleys, dinner trains, and historic depots across the United States and Canada. You'll discover trains that travel over historic paths, journey into the wilderness, and provide scenic vistas only seen by rail.
---
---
Backpacking in Southwestern British Columbia: The Essential Guide to Overnight Hiking Trips
This book features backpacking routes from the North Shore to Pemberton and Lytton and from the Sunshine Coast to the Similkameen Valley. Beautiful photographs showcase what you'll see along the way: mountain peaks, alpine meadows, waterfalls, old-growth forests, and more.
---
Venture Pal Ultralight Backpack
---
Coleman Evanston Screened Camping Tent
---
---
---
Digital Photography Techniques & Camera Kits for Beginner & Advanced Photographers
---
Beer Hiking Canadian Rockies: The Tastiest Way to Discover the Mountain Ranges of Alberta and British Columbia
Each carefully selected hike leads you through a stunning natural landscape and ends near a brewery or a brewpub where a local craft beer awaits you! This full-color guidebook features the best one- to six-hour beer hikes in Alberta and British Columbia. Each trail description includes details on access, difficulty, duration, points of interest, and, at trail's end, a recommended beer, with notes on its appearance, aroma, and taste. You'll also get an inside look at the creative and passionate craftspeople behind the brewing process.
---
Motorola Talkabout Radio, 3 Pack
---
Fodor's Toronto: With Niagara Falls & the Niagara Wine Region
SPECIAL FEATURES on Multicultural Food, Best Festivals, Best Parks, Toronto with Kids, Top Sports Experiences, and The Best Thing to Do in Every Toronto Neighborhood.
18 DETAILED MAPS to help you navigate confidently. COLOR PHOTOS throughout to spark your wanderlust!
HONEST RECOMMENDATIONS FROM LOCALS on the best sights, restaurants, hotels, nightlife, shopping, performing arts, activities, side trips, and more.
TRIP-PLANNING TOOLS AND PRACTICAL TIPS, including when to go, getting around, beating the crowds, and saving time and money.
---
---
Hiking Hot Springs in the Pacific Northwest
Descriptions of more than 80 scenic hikes to or starting at more than 140 hot springs in Idaho, Washington, Oregon, and British Columbia.
---
Paddling and Hiking the Georgian Bay Coast, Ontario
These 38 excursions include hiking routes ranging from scenic hour-long strolls to more breathtaking and strenuous climbs and multi-day paddling expeditions in four distinct regions:
The Northern Shore: Killarney and the French River
The Eastern Shore: The Thirty Thousand Islands
The Southern Shore: Severn Sound and Nottawasaga Bay
The Western Shore: the Bruce Peninsula
To whet the appetite of any adventurer, the book has plenty of tantalizing photographs and tales from Georgian Bay's fascinating history.
---
105 Hikes In and Around Southwestern British Columbia
Options for hiking with children and rainy-day recommendations. An additional selection of trails on the Gulf Islands and in Washington's North Cascades.
---
Best of Glacier, Banff & Jasper: Make the Most of One to Three Days in the Parks
Trek through fields of alpine wildflowers, walk beneath waterfalls, get your adrenaline pumping on the Glacier Skywalk, and spot wild moose or grizzlies roaming the mountainside. Easy itineraries for 1 to 3 days in Glacier, Banff, and Jasper National Parks, from a scenic drive along Going-to-the-Sun Road to a day of hiking through glacial valleys to a weekend exploring the best of all three parks with mix-and-match itineraries.
---
6 Pack Family 2 Way Radios Walkie Talkies with Earpiece and Mic
The portable PTT walkie-talkies are perfect for outdoor adventures, such as camping, cycling, hiking, hunting, boating, fishing, skiing and so on.
---
Classic Hikes of North America: 25 Breathtaking Treks in the United States and Canada
Peter Potterfield, an experienced hiker and photographer, has analyzed and graded these spectacular wilderness experiences with both beginners and avid hikers in mind. Illustrated with more than 200 color photographs and hiking directions, here is inspiration and information in a single volume. There are routes in the White Mountains of New Hampshire, the Big Beaver–Little Beaver Loop in the North Cascades National Park of Washington State, and the Slate Range in the Canadian Rockies, Alberta and British Columbia, and many more.
---
Schwinn High Timber Mountain Bike
---
Hiking the Ancient Forests of British Columbia and Washington
Walk in the solitude of the giants, along classic hikes through majestic stands of old-growth forests. Detailed trail information is accompanied by natural history and ecology along the way.
---
---
---
Canoeing and Hiking Wild Muskoka: An Eco-Adventure Guide
Beyond the glamour of the summer retreats and boathouses lining its major lakes, Ontario's famous Muskoka region still possesses a natural, rugged wildness that is rarely celebrated. In this wonderful large-format guidebook, well-known canoeist, wilderness advocate and author Hap Wilson explores the other Muskoka: from the Georgian Bay coast to the Algonquin highlands, through the vast stretches of forest, rivers and smaller lakes in between.
Wilson covers canoeing, kayaking, hiking, and cross-country skiing in Muskoka's best near-wilderness areas. Wilson's more than 80 hand-drawn maps detail featured destinations. Soft eco-adventures combine easy day trips with comfortable lodging. Hard eco-adventures put outdoor skills and endurance to the test, exchanging creature comforts for a more primitive experience.
---
---
Pacific Crest Trail: Washington North Map [Canada to Snoqualmie Pass]
The Washington North Topographic Map Guide follows the Pacific Crest Trail as it traverses the heart of the northern Cascades, a remote and rugged environment characterized by deep valleys, steep mountain peaks, and wet weather. The trail follows a torturous path across ridges and high mountain passes, dropping into valley bottoms only to—once again—climb above the tree line.
---
From Horseshoe Bay and Lighthouse Park to the Baden-Powell Trail and Goldie Lake, discover the rugged beauty of the North Shore up close and on foot.
---
---
Northwest Road Trip: Seattle, Vancouver, Victoria, the Olympic Peninsula, Portland, the Oregon Coast & Mount Rainier
With lists of the best hikes, views, and more, you can venture through the lush rainforest in search of towering waterfalls, race across sand dunes on the Oregon Coast, and kayak the Puget Sound. Marvel at totem poles carved by First Nation tribes in Vancouver, study the contemporary masterpieces at the Seattle Art Museum, or tour Oregon's collection of picturesque lighthouses. Indulge in a food truck feast in Portland, sample cheese and ice cream in Tillamook, or snack on authentic Canadian poutine. Maps and Driving Tools: Over 30 easy-to-use maps keep you oriented on and off the highway, along with site-to-site mileage, driving times, detailed directions, and full-color photos throughout.
---
A vibrant mix of the old and new world, Montreal and Quebec stand as bucket-list destinations for many wanderers around the globe, who find themselves bewitched during their visit. With this travel guide you will explore the most enchanting pathways and uncover the hidden jewels of these French-Canadian regions.
---
Timberland Men's Euro Sprint Hiking Boots
---
101 Amazing Things to Do in Canada
---
---
---
Minolta Pro Shot 20 Mega Pixel HD Digital Camera with 67x Optical Zoom, Full 1080p HD Video & 16GB SD Card
---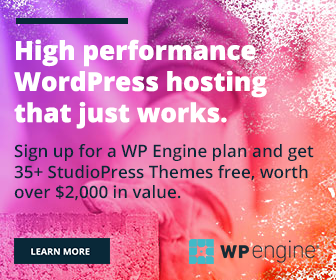 ---
---
Canon EOS Rebel T7 DSLR Camera with 18-55mm Lens | Built-in Wi-Fi | 24.1 MP CMOS Sensor | DIGIC 4+ Image Processor and Full HD Videos
---
Backpacking in Southwestern British Columbia: The Essential Guide to Overnight Hiking Trips
---
---
Vancouver has a bit of everything, and it's all top-notch: fantastic food, excellent local wine, stylish shopping opportunities, boutique hotels, friendly people, world-class skiing in nearby Whistler (site of the 2010 winter Olympics), and gorgeous terrain for hiking, biking, boating, and beach-going.
---
---
Hiking Trails of Montréal and Beyond
Featuring 50 hiking routes within 150 km of Montreal, this handy guide explores trails within the city, Laval, and in the adjacent Laurentians, Lanaudière, Montérégie, and Eastern Townships.
---
---
Fodor's Canadian Rockies: with Calgary, Banff, and Jasper National Parks
Whether you want to spot wildlife in national parks, step foot on a glacier, or ski on world-class slopes, the local Fodor's travel experts in the Canadian Rockies are here to help!
---
---
U.S. & Canadian Rocky Mountains Road Trip: Drive the Continental Divide and Explore 9 National Parks
Choose a portion of the road trip that covers the Rockies in the U.S. and Canada or embark on the ultimate three-week route between Calgary and Denver, including Jasper, Banff, Glacier, Yellowstone, and Zion. Hike through alpine wildflowers, beneath waterfalls, and past snowy peaks and glaciers. Spot wild elk, moose, and bighorn sheep, marvel at Yoho's thundering Takkakaw Falls, or paddle over a crystal-clear lake.
---
Guides to Overnight Camping Adventures
Guides to Hiking New York and New Jersey
Wine Country Hiking and Wine Tasting Adventures
Backpacking and Hiking Safety Guides
Inspiring Travel Getaway Destinations
Guides to Cycling and Hiking in California
Guides to Planning Your Camping and Hiking Trip Adventure
Camping, Hiking, and Mountain Biking in the Blue Ridge Mountains
Practical Guides to Hiking in Georgia, North Carolina & South Carolina
---
Guides to Backpacking and Hiking Canada
---
---