---
Ideal Spots for Family Camping, Backpacking and Hiking City, State, and National Parks from the Mountains to the Plains to the Coastal Areas. Outdoor Recreational Campsites and Day Hikes through nature's forests, lakes, mountains, and rivers. Tent Camping | RV Camping
---
Family Camping, Hiking, and Backpacking
Are you looking for a fun family activity your kids will remember for years? What could be better than escaping the city and getting into nature to clear your mind and have experiences that make you feel alive? BUY NOW: The Ultimate Guide to Creating the Most Memorable Family Experience in the Great Outdoors
---
How to Camp in the Woods: A Complete Guide to Finding, Outfitting, and Enjoying Your Adventure in the Great Outdoors
Perfect for everyone from novices to boondockers, this guide provides contemporary and classic wisdom, practical tips, and illustrated DIY advice on every aspect of equipping, packing, setting up camp, cooking, and improvising no matter where you are in the great outdoors.
Camping and survival basics including fire building, essential knots, site finding, wilderness first aid/CPR, map/compass reading, and camping off the grid.
Essential gear, packing light, recommendations for DIY if you've left something behind, and how to keep everything relatively clean.
Guides to camping comfortably in all seasons and weather, as well as tips and etiquette for camping around the world, including with pets and kids.
Tips for enhancing the experience, including recipes for easy and inexpensive meals from 25 base ingredients, stargazing essentials, fireside games and songs, birdwatching, and the perfect campfire reading list.
---
Camping in America's City & Town Parks
Huge portions of public lands, managed by a variety of government agencies, are available to the general public for recreational use. This book will guide you to 1,900 camping areas available at 1,451 municipal parks in 46 states.
---
National Parks of the United States
National Geographic's wide-ranging travel guide to recreation areas, trails, historic sites, nature hikes, seashores, camping, and campgrounds is geared to everyone who loves outdoor recreation. This 544-page reference is the ultimate travel planner for all things national parks, filled with full-color photos, detailed maps, historical background, and practical facts on the location of the park system properties, as well as the best times to visit and top-rated activities.
---
National Geographic Guide to the National Parks of Canada
This edition takes you step-by-step to the must-sees of each park, and lesser-known places as well, making sure you don't miss a thing. Detailed guidance highlights the best spots for wildlife watching, favorite places for kayaking, swimming, camping, hiking, and other activities, as well as such nuts-and-bolts information as how to get to each park, the best seasons, where to stay, and much more. This is the only guide you'll need on your next foray into Canada's splendid parks.
---
Great Lakes & Midwest USA's National Parks
Get to the heart of Great Lakes and the Midwest's National Parks and begin your journey now! Insider tips to save time and money and get around like a local, avoiding crowds and trouble spots. Focused on the best hikes, drives, and cycling tours. Full-color trail and park maps.
---
Timberland Men's Anti-Fatigue Hiking Waterproof Leather Mt. Maddsen Boots
---
---
Utah: With Zion, Bryce Canyon, Arches, Capitol Reef, and Canyonlands National Parks
Whether you want to hike through Zion, ski in Park City, or visit the Great Salt Lake, the local Fodor's travel experts in Utah are here to help! Fodor's Utah guidebook is packed with maps, carefully curated recommendations, and everything else you need to simplify your trip-planning process and make the most of your time.
---
---
Outdoor School: Hiking and Camping: The Definitive Interactive Nature Guide
---
Timberland Women's Norwood Mid Waterproof Boots
---
Timberland Unisex-Child Mt. Maddsen Waterproof Mid Leather Hiking Boots
---
Best Tent Camping: Southern Appalachian and Smoky Mountains
Perfect Camping for You in Tennessee, North Carolina, South Carolina, and Georgia. The Southern Appalachian and Smoky Mountains provide spectacular backdrops for some of the most scenic campgrounds in the country. But do you know which campgrounds offer the most privacy? Which is the best for first-time campers? Johnny Molloy has traversed the entire region―tree-topped mountains, clear streams, and lush woodlands of East Tennessee, western North Carolina, northern Georgia, and western South Carolina―and compiled the most up-to-date research to steer you to the ideal spot!
---
Coleman 4-Person Camping Tent
---
Weber Go-Anywhere Gas Grill
---
The RV Camping Bible
Find the perfect spot for your RV stay, whether you prefer amenities or a more rustic experience. Discover the countless benefits of The RV Camping Bible. It's time to take action and start your journey towards a lifetime of extraordinary experiences. Your dream adventure awaits. It's time to hit the road!
---
---
Camping Georgia: A Comprehensive Guide to the State's Best Campgrounds
Looking for the ideal spot to pitch your tent or park your RV? Camping Georgia will take you there. This comprehensive guidebook gives detailed descriptions of more than 100 public campgrounds throughout Georgia – from the mountains to the plains to the coastal areas. The listings include campsites managed by national, state, city, and county parks, the Forest Service, the Bureau of Land Management, and the U.S. Army Corps of Engineers. Easy-to-use maps and charts will simplify your search for the perfect campground. You'll also find vital information on camp locations, fees and reservations, facilities and hookups, recreational activities, weather and geography, and local attractions.
---
Coleman Evanston Screened Camping Tent
---
---
Timberland Women's Premium Waterproof Boots
---
Best Tent Camping: New York State
Wilderness abounds in New York State. From the Great Lakes to the Atlantic Ocean, from the Adirondack Mountains to the Catskills, from the St. Lawrence River to the Hudson, millions of acres of public lands are dotted with hundreds of campgrounds―but you probably only have a precious amount of limited time. Where should you go? When should you go? Divided geographically into seven sections―Long Island, Catskills/Hudson Valley, Central/Leatherstocking, Adirondacks, St. Lawrence River, Finger Lakes, and Western―the book is a helpful reference for camping enthusiasts throughout the state.
---
---
Catskill Park Map
Key areas of interest featured on this map include Ashokan, Pepacton, and Schoharie reservoirs; Belle Ayr Mountain; Slide Mountain Wilderness; Campbell Mountain; and Mongaup Pond. The print version of the map includes an inset of North/South Lake for additional detail.
---
Lightweight Travel Day Pack
Simple backpack for daily use or trips. Reflective strip design increases night security. Two side pockets to hold water bottles.
---
Camping Tennessee
This handy guidebook includes detailed descriptions of more than 100 public campgrounds throughout the state – East Tennessee, Middle Tennessee, and West Tennessee – the listings include campsites in state, city, and county parks; in national parks and national forests; and on other public lands. Whether you plan to hike along the Appalachian Trail, kayak the Big South Fork River, swim in Center Hill Lake, or simply relax and enjoy Tennessee's varied scenery, let this book be your guide.
---
Coleman RoadTrip Portable Grill
---
---
Backpacking Washington: Overnight and Multi-Day Routes
80 routes, from the lush Hoh River Valley to breathtaking vistas in the North Cascades to the open ridges of the Columbia Highlands and beyond. With an emphasis on weekend trips, routes range from overnights to weeklong treks with suggested campsites. Information about the Pacific Crest, Pacific Northwest, and Wonderland Trails.
---
---
Camping in America's County Parks: Discover 2,068 RV, Van and Tent Camping Areas at 1,408 Parks in 42 States
---
Coleman 54-Quart Cooler
Steel-Belted Cooler Keeps Ice Up to 4 Days | Camping, Fishing, BBQs, Tailgating & Outdoor Activities
---
---
---
Columbia Men's Redmond V2 Waterproof Shoes
---
Columbia Women's Newton Ridge Waterproof Shoes
---
Great Smoky Mountains National Park Map
National Geographic's Trails Illustrated map of the park combines unparalleled detail and valuable information for outdoor enthusiasts seeking to explore all the area has to offer with particular attention shown to backcountry campsites, shelters, and stream crossings. With over 800 miles of mapped trails, the Great Smoky Mountains National Park map can guide you off the beaten path and back again. Some of the many recreation features include visitor centers, campgrounds, trail shelters, trailheads, boat ramps, scenic overlooks, interpretive trails and quiet walkways.
---
Coleman Skylodge Camping Tent
---
Oregon's Columbia River Gorge & Mount Hood: Hiking & Camping
From day trips from Portland or weekend getaways from Vancouver to a road trip along the Fruit Loop, designed for outdoor adventurers, families, foodies and wine-lovers, and more. Hike through fields of wildflowers and marvel at the towering cascades of Waterfall Alley. Make your way to the top of Beacon Rock for panoramic views of the Gorge or hit the slopes of Mount Hood in the winter. Kayak or raft along the White Salmon River, soak in a hot spring, and spend the night under the stars on the shores of a pristine lake.
---
Elegear 2-Person Camping Mat
---
Timberland Kids Back Road Hiker Boots
---
Timberland Men's White Ledge Waterproof Hiking Boots
---
Hike to rushing waterfalls in the majestic Columbia River Gorge, soak in hidden hot springs, and spot wild mustangs, gray whales, or eagles. Trek to unbeatable views of Crater Lake (the deepest lake in America!), cycle the banks of the Willamette River, or ski the fresh powder on Mount Hood. Focused coverage of Portland, Columbia River Gorge and Mount Hood, the Willamette Valley, the North, Central, and South Coasts, Ashland and Southern Oregon, Bend and Central Oregon, and Eastern Oregon.
---
Aquafina Water, 16.9 fl. oz. (Pack of 24)
---
---
The Oregon Coast Photo Road Trip: How to Eat, Stay, Play, and Shoot Like a Pro
Whether toting professional gear or just smartphones, travelers will find practical tips and expert knowledge on taking the best photos of the coast's shorelines, rock faces, lighthouses, and more. Remarkable landscapes and cultural treasures of the Oregon Coast, from Cannon Beach to Bandon Beach.
---
Canon EOS Rebel T7 DSLR Camera with 18-55mm Lens | Built-in Wi-Fi | 24.1 MP CMOS Sensor | DIGIC 4+ Image Processor and Full HD Videos
---
Corps of Engineers Camping: Directory of 942 Camping Areas in 35 States
These areas offer recreational opportunities at campgrounds, lakes and marinas across the country.
---
Clarks Orianna Hiker Boots
---
---
Timberland Women's Ellendale Hiking Boots
---
Victorinox Swiss Army Knife Camping & Outdoor Survival Guide: 101 Tips, Tricks & Uses
---
---
Victorinox Swiss Army Multi-Tool, SwissChamp Pocket Knife
---
National Forest Camping: Directory of 4,108 Designated Camping Areas at 141 Forests in 42 States
---
---
Coleman Camping Cot, Air Mattress & Pump Combo
---
Where Should We Camp Next?: A 50-State Guide to Amazing Campgrounds and Other Unique Outdoor Accommodations
---
Canadian Rockies: With Banff & Jasper National Parks: Hike, Camp, See Wildlife
From day hikes to a two-week Canadian Rockies road trip designed for outdoor adventurers, families with kids, winter sports enthusiasts, and more.
---
---
Hiking Backpack with Rain Cover
---
Details for each camping area include number of campsites, amenities, facilities, fees, reservation information, GPS coordinates, and more. The guide is especially helpful when used along with Google Maps, Windows Maps, or a GPS device for locating and navigating to each camping area.
---
Alaska on Foot: Hiking & Climbing
One of the last great wildernesses in the world and a backpacker's paradise, Alaska is also a land of extremes. Before you head out to this last frontier, there are some important things to know: how to prepare and plan for your trip, how to decide where to go, and how to safely make the most of the experience. Alaska on Foot contains information on map and compass skills, cross-country travel techniques, "leave no trace" camping practices, stream crossing, bear encounters, tips on finding edible plants, locating salmon runs, and interpreting animal signs, and much more!
---
SKYSPER Hiking Backpack
---
Camping Arizona
Easy-to-use maps and charts will help you choose the perfect site for your next camping trip, whether you're going alone, as a family, or with a group.
---
Coleman Broadband Mesh Quad Camping Chair
---
3-in-1 Breakfast Station
Includes Coffee Maker, Non-Stick Griddle, and 4-Slice Toaster Oven
---
---
Paracord Projects For Camping and Outdoor Survival
A strand of paracord can save your life. Whether you're camping, hiking, or simply on a walk, cordage is one of the most useful and vital items a person can have available. But not only is it crucial to have close by, it's also a lot of fun to discover its endless uses!
---
---
North American Campground Guide
---
The Camp Dutch Oven Cookbook: Easy 5-Ingredient Recipes to Eat Well in the Great Outdoors
---
Lodge Seasoned Cast Iron 5-Piece Bundle
10.5″ Griddle, 8″ Skillet, 10.25″ Skillet, 10.25″ Dutch Oven, and Lid
---
---
50 States, 500 Campgrounds: Where to Go, When to Go, What to See, What to Do
Discover the top tent and cabin campsites, as well as RV resorts and glamping destinations around the United States and Canada. Along with destination information―location, contact info, open seasons, and amenities―along with expert recommendations for activities including hiking, biking, and water sports; the best restaurants for days you need a break from the camp stove; and nearby attractions―from sights within nearby national and state parks to local museums. Choose from 10 sites in each state, Western and Eastern Canada, the U.S. Virgin Islands, and Puerto Rico, including a cabin at Yogi Bear's Delaware Beaches Jellystone Park Camp Resort; a tent near the stunning waterfall at the Grand Canyon's Havasupai Campground; or a cozy yurt in the Rocky Mountains of Colorado.
---
---
Camp Cookbook: Gourmet Grub for Campers, Road Trippers, and Adventurers
---
Camp Cocktails: Easy, Fun, and Delicious Drinks for the Great Outdoors
---
California Camping: The Complete Guide to Tent and RV Camping
A Campsite for Everyone: A variety of campgrounds and RV parks, from secluded Sierra hike-ins to convenient roadside stopovers, including dog-friendly, family-friendly, and wheelchair accessible options.
Ratings and Essentials: All campsites are rated on a scenic scale and marked with amenities like restrooms, trailhead access, picnic areas, laundry, piped water, showers, and playgrounds.
Recreation Highlights: Discover nearby hiking, swimming, fishing, water-skiing, whitewater rafting, hot springs, and options for winter sports.
---
Furhaven Pop-Up Pet Tent Playground
---
Venture Pal Ultralight Backpack
---
---
---
Weekend Camping Cookbook: Over 100 Delicious Recipes for Campfire and Grilling
---
4 Long Range Walkie Talkies
---
Discover all the hidden gems of the Canadian Rockies, from soaring peaks to ancient glaciers. Unlock the secrets of the great outdoors and explore the mesmerizing wildlife. Indulge in thrilling outdoor pursuits and create memories that will last a lifetime.
---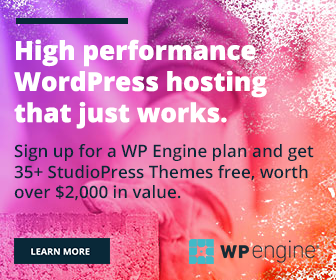 ---
Northern Forest Canoe Trail Guidebook: Enjoy 740 Miles of Canoe and Kayak Destinations in New York, Vermont, Quebec, New Hampshire, and Maine
The route's variety of flat water, swift water, and whitewater-expanding across a range of rivers, streams, lakes, and ponds provides extensive opportunities for canoe, kayak, and camping recreation. Vibrant communities along the way offer inns, B&Bs, and museums, as well as other recreational and historical attractions.
---
Timberland Men's Euro Sprint Hiking Boots
---
Camping Idaho
This comprehensive guidebook gives detailed descriptions of more than 300 public campgrounds throughout Idaho's widely varied scenery. Campsites in the remote wilderness areas and near cities, in deserts and on mountaintops, along roaring streams and by popular fishing and boating lakes.
---
Motorola Talkabout Radio, 3 Pack
---
Wright's Guide to Camping with the Corps of Engineers
The complete guide to campgrounds built and operated by the U.S. Army Corps of Engineers. These campgrounds are regarded as the best public camping areas in America.
---
Campfire Stories Deck: Prompts for Igniting Conversation by the Fire
A collection of 50 cards with storytelling prompts to help people of all ages find engaging and meaningful ways to connect with family and friends. While the glow of a campfire is the iconic setting for intimate stories, these cards can be used anywhere—on a camping trip, in the backyard, around the dining room table, or even an online hangout—to spark a story.
---
---
---
Cast-Iron Camping Cookbook: Easy Skillet Recipes for Outdoor Cooking
There's nothing better after a day of hiking and exploring than a hot meal at your campsite. The 75 fast, easy, and creative recipes in this cast iron cookbook will make your camp kitchen the place to be. With one-skillet meals designed for fast prep, simple cooking, and quick cleanup, you'll always have something delicious for everyone—and more time to enjoy the outdoors.
---
Seasoned Cast Iron 5-Piece Skillet Set
---
Illinois: Your Camping Guide to Scenic Beauty, the Sounds of Nature, and an Escape from Civilization
The Prairie State provides a spectacular backdrop for some of the most scenic campgrounds in the country. 50 private, state park, state recreation area, forest preserve, and wildlife area campgrounds. Whether you seek a quiet campground near a fish-filled stream or a family campground with all the amenities, grab Best Tent Camping: Illinois. It's an escape for all who wish to find those special locales that recharge the mind, body, and spirit.
---
RV Camping in State Parks
---
Great Outdoors USA: 1,000 Adventures Across All 50 States
Discover the adventures located right in your own backyard! From exhilarating mountain biking trails and forest rope courses to easy day hikes and lake excursions, this comprehensive collection offers more than 1,000 exciting escapades to experience across the United States.
---
Yellowstone to Glacier National Park Road Trip
You can watch Old Faithful from Observation Point, drive the 50-mile Going-to-the-Sun Road, spot everything from bighorn sheep to bears on a wildlife tour of Yellowstone's Lamar and Hayden valleys, and kick back with a craft beer in Bozeman. Hike the trails in Glacier or ski in Whitefish. Admire the reflection of the Grand Tetons as you kayak Jenny Lake or set up camp and stargaze late into the night.
---
---
6 Pack Family 2 Way Radio Walkie Talkies with Earpiece and Mic
The portable PTT walkie-talkies are perfect for outdoor adventures, such as camping, hiking, hunting, boating, fishing, skiing and so on.
---
100 Great American Parks
Discover diverse and breathtaking natural landscapes in this beautifully illustrated collection of America's 63 national parks, as well as 37 state, recreational, and city parks and green spaces.
---
---
Samsung Galaxy S23 Android SmartPhone. 128GB Storage, 50MP Camera
---
The National Parks Cookbook: The Best Recipes from (and Inspired by) America's National Parks
Feast on the flavors of America's national parks with more than 70 delicious recipes inspired by their iconic lodges, landscapes, and chefs—including savory dishes, cocktails, and desserts.
---
A short story book containing 100 scary, funny and friendly tales for kids and adults. For generations, people have gathered around campfires to tell tales of adventure, mystery, and wonder. These stories have been passed down through the ages, each one carrying with it the wisdom and wonder of those who have come before.
---
---
Camping Washington
This guide to more than 300 public campgrounds in the state of Washington is perfect for tent and RV campers alike. Best campgrounds in six categories: families with small children and families with teenagers, campers who seek solitude, anglers, hikers, and wildlife viewers.
---
UGG Women's Adirondack Boots
---
UGG Men's Neumel Boots
---
Best Tent Camping: Missouri & the Ozarks
50 quiet and beautiful camping hideaways in Missouri and northwest Arkansas. In addition to describing the scenic beauty and relaxing atmosphere, campground profiles also include tips for outdoor activities and points of interest. Especially helpful are the "Best For" lists that guide readers to the top campgrounds for picturesque environment, families, hiking, swimming, cycling and mountain biking, and more. Whether campers are looking for places to fish, hike, and canoe or the best sites for photography, Henry provides plenty of information to make choosing the right campsite easy.
---
Elks Lodge Camping: Directory of 528 Elks Lodges in 49 States
Elks Lodges around the United States provide safe, convenient, reasonably priced accommodations.
---
---
UGG Women's Classic Short II Boots
---
UGG Men's Emmett Duck Boot Snow
---
---
Camping North Carolina
You will also find many fun and exciting things to do in the surrounding areas of each campground, from hang gliding on the Outer Banks to zip lining in the mountains, watching the wild mustangs run on the beach, or simply sitting by a waterfall. Also included is helpful information about camping basics and etiquette, camping with children, and the state's diverse and abundant wildlife. Pack up the tent, load your vehicle, and hit the road.
---
Minolta Pro Shot 20 Mega Pixel HD Digital Camera with 67x Optical Zoom, Full 1080p HD Video & 16GB SD Card
---
---
Mountain Bike Trails: North Carolina Mountains, South Carolina Upstate
---
Schwinn High Timber Mountain Bike
---
Best Tent Camping: Wisconsin
The Badger State provides a spectacular backdrop for some of the most scenic campgrounds in the country from the shores of Lake Superior to the surprisingly hilly terrain of Sidie Hollow. Every site is rated for beauty, privacy, spaciousness, safety and security.
---
RV Camping in National Parks: Camping Guide to the Top National Parks and Lakes of North America
Are you thinking about RV camping in a national park? It's a great way to see some of America's most beautiful places. Taking your RV into a national park is different from camping in a state or private campground. There are usually more restrictions on where you can camp and what you can do.
This informative guide will give you an overview of what to expect when RV camping in a national park. We'll cover the basics of making a reservation, what to do when you arrive, and some tips for enjoying your time in the park. Understanding the rules and regulations is crucial before you go to have a safe and fun trip.
---
Cook It Wild: Sensational Prep-Ahead Meals for Camping, Cabins, and the Great Outdoors
---
Koolaburra by UGG Women's Koola Short Boots
---
UGG Men's Biltmore Hiker Boots
---
Camping New Mexico
Let your trip to the Land of Enchantment begin. Whether you're planning to explore Carlsbad Caverns, test your rock-climbing skills at City of Rocks State Park, or hike in the Manzano Mountains, Camping New Mexico can help you find the perfect spot to pitch your tent or park your RV.
---
Camping Utah
Detailed descriptions of more than 300 public campgrounds throughout Utah. These are campsites managed by national, state, city, and county parks; the USDA Forest Service; the Bureau of Land Management; tribal organizations; and several private companies.
---
Camping and Woodcraft: A Handbook for Vacation Campers
A standard manual for campers and a veritable outdoor enthusiast's bible for over four decades, this book reflects Horace Kephart's practical knowledge and covers, in depth, any problem that campers might confront.
---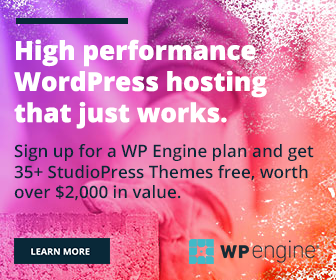 ---
Colorado Camping
Find sites that offer access to the trails throughout the Western Slope, Rocky Mountains, Four Corners and the San Juan Mountains, the San Luis Valley, and more. Information on equipment, food and cooking, first aid, and insect protection, plus background on the climate, landscape, and history of the campgrounds.
---
UGG Women's Ashton Addie Snow Boots
---
Oregon Camping
Grab your sleeping bag, pack the car, and discover the best spots to camp in the great outdoors.
---
Camping Texas: A Comprehensive Guide to More than 200 Campgrounds
Guide to hundreds of public campgrounds in the Lone Star State. From the Texas Gulf Coast to the Mountains of West Texas, the camping opportunities in this book accommodate a range of outdoor interests, including fishing, boating, mountain biking, bird watching, and horseback riding.
---
SportPet Wire Travel Crate
---
Camping Florida: The Sunshine State
Florida hosts some six million campers annually, and many of them stay at the state's public campgrounds and campsites.
---
Beach and Coastal Camping in Florida
A practical guide to the best campgrounds for tent, van, and trailer camping in coastal Florida.
---
---
Portable Soft Dog Crate
---
Great Smoky Mountains National Park: Hiking, Camping, Scenic Drives
Unique and adventure-packed ideas ranging from one day in the park to a week-long trip.
---
---
Outdoor Ventures Men's Lightweight Hooded Water-Resistant Windbreaker Jackets (Gray or Black)
---
The Fly Fisherman's Guide
The native Americans who inhabited what is now the Great Smoky Mountains National Park called it "the land of the eagles and the Gods." Today this area remains a paradise for trout fishing unparalleled in the eastern United States. This guide is filled with a wealth of information about the park and all a sportsman needs to know to fish it successfully. Includes: the trout that live in the mountain streams, detailed information on all the streams in the park.
---
TOPFORT Fly Fishing Rod and Reel Combo Starter Kit with Carrier Bag
---
Outdoor Ventures Men's Hooded Windbreaker Jackets (Light Brown + More Colors)
---
Helly-Hansen Women's Waterproof Jacket
---
Gatlinburg / Great Smoky Mountains / Pigeon Forge / Sevierville, Tennessee / North Carolina Area Map
---
---
Blue Ridge Parkway Map
The Blue Ridge Parkway is a winding route that traverses some of America's most picturesque scenery. The Parkway is America's most visited National Park unit and when combined with Skyline Drive through Shenandoah National Park, also covered in detail on this map, a travel experience of over almost 600 miles is created. The Blue Ridge Parkway starts in the south at the foot of the Great Smoky Mountains and runs along the Blue Ridge through several National Forests from North Carolina and into Virginia.
---
Montana and Wyoming
With stunning pictures and detailed road maps, you'll feel like you're already exploring the great outdoors. Whether you're a seasoned hiker or a first-time camper, this Montana Wyoming Guide book has got you covered. Discover the best hiking trails, including the iconic Yellowstone National Park. Unwind at the most scenic camping spots, from serene lakeside campsites to rustic cabins.
---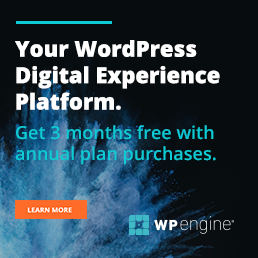 ---
The largest park in the contiguous United States, Adirondack Park is a diverse mountain landscape of protected boreal forests and pristine waterways interspersed with over one hundred towns and villages. An extensive High Peaks Trail Chart will help you choose a trail that's right for your activity level and recreation use, whether hiking, horseback riding, biking, snowshoeing, cross-country skiing, or snowmobiling. Trails are clearly marked and include mileage between intersections. The map base includes contour lines and elevations for summits, passes, and major lakes. Some recreation features include campgrounds, trailheads, fishing access, boat launch sites, and interpretive trails.
---
THE NORTH FACE Women's Waterproof Antora Parka (Standard and Plus Size)
---
Tent Camping: New England
A guidebook for tent campers who like quiet, scenic, and serene campsites. The places in this book are the quietest, most beautiful, most secure, and best-managed campgrounds in Maine, New Hampshire, Vermont, Massachusetts, Connecticut, and Rhode Island. Rich with history, natural beauty, and environmental diversity, New England offers campers a new experience at every turn. From the tidal marsh of Long Island Sound to Vermont's world-famous forests, to the rocky shores of Maine, New England camping has never been better.
---
Canoe Camping Vermont and New Hampshire Rivers
---
Guide to Hiking, Camping, and Exploring Niagara Falls State Park
AA Royal Motel & Campground
RV Park & Campground
Daisy Barn Campground
Four Mile Creek State Park Campground
Golden Hill State Park
Niagara County Camping Resort
Niagara Falls Campground and Lodging
Niagara Falls North / Lewiston Koa Journey
Niagara Hartland RV Resort & Campground
Niagara Shores Campground
Niagara Woodland Campground
Niagara's Lazy Lakes Camping Resort Campground
---
THE NORTH FACE Boys' Antora Waterproof Rain Jacket
---
THE NORTH FACE Girls' Zipline Waterproof Hooded Jacket
---
National Geographic Road Atlas: Adventure Edition [United States, Canada, Mexico]
Top 100 destinations for adventure, plus the top 24 most visited National Parks. Major cities and metropolitan areas are shown in detail with inset maps that include popular attractions, infrastructure, and points of interest.
---
Guide to Hiking, Camping, and Exploring New York's Bear Mountain State Park
---
How to Survive a Freakin' Bear Attack: And 127 Other Survival Hacks You'll Hopefully Never Need
---
---
Wilderness 101
Learn how to prepare and be equipped for all varieties of terrain, learn the fundamentals of weather conditions and how to meet them, learn to avoid wildlife and avoid attracting it, learn essential skills and emergency procedures relating to several outdoor activities, and much more.
---
RV Traveling Hacks & State Parks Camping Guide
Whether you're a first-timer or an experienced RVer, this RV book is full of the best hacks and campgrounds to make sure life on the road is easier with organization and efficiency so you can worry less and have more fun along your journey!
---
Coleman Evanston Screened Camping Tent
---
Tent Life: A Beginner's Guide to Camping and a Life Outdoors
Learn the basics of camping, what to take, when to go and how to set up. Develop some basic bushcraft skills and gaze up to the heavens and navigate by the stars, the easy way. Discover mindfulness and inner peace with nature's own soundscape. Use a map and compass to guide your hiking adventure, take part in the world's biggest outdoor treasure hunt, and understand basic first aid and other useful skills.
---
Coleman Skylodge Camping Tent
---
Guides to Your Next Road Trip Adventure
Backpacking, Camping, Hiking New England
Guides to Mountain Hiking Adventures
Hiking and Camping Safety Guides
Exploring the Great Smoky Mountains
Backpacking Trips with Friends and Family
Guides to Overnight Camping Adventures
Guides to Backpacking, Cycling & Hiking Canada
Guides to Hiking New York and New Jersey
Wine Country Hiking and Wine Tasting Adventures
Backpacking and Hiking Safety Guides
Inspiring Travel Getaway Destinations
Guides to Cycling and Hiking in California
Guides to Planning Your Camping and Hiking Trip Adventure
Camping, Hiking, and Mountain Biking in the Blue Ridge Mountains
Practical Guides to Hiking in Georgia, North Carolina & South Carolina
---
---
Guides to Campground Sites in the
U.S. & Canada
---
---