---
A diverse array of cycling, hiking, and walking experiences to Vineyards and Wineries. Breathtaking landscapes, beautiful waterfalls, picturesque lakes, wine country hills, mountain trails. colorful foliage, and lush valleys. The treks range from moderate half-day walks to multi-day backpacking trips.
---
Wine Hiking Oregon: Explore the Landscapes of Oregon Wines
Each carefully selected hike leads you through a stunning natural landscape and ends near a winery or tasting room where an excellent Oregon wine awaits you! This full-color guidebook features Oregon's best one- to six-hour wine hikes. Each trail description includes details on access, difficulty, duration, points of interest, and, at trail's end, a recommended wine, with tasting notes, a biography of the grapes used, and an inside look at the winery and the creative and passionate craftspeople behind it.
---
This site has an affiliate marketing relationship with advertisements. I may receive a small referral fee or commission if you sign up for services or purchase a product. This allows me to continue to curate content.
---
Drink Vermont: Beer, Wine, and Spirits of the Green Mountain State
With Vermont's thriving spirits industry―the state is home to eighteen distilleries, nearly fifty breweries, and more than a dozen wineries―you can find hard apple cider, whiskey, and everything in between. Drink Vermont is an exploration of the flavors, people, and locations throughout the state. Famous for local resources, like maple syrup, and the stunning colors of the fall foliage, Vermont is the perfect destination for an informative and fun sample of recipes, interviews, and reviews of breweries and distilleries. Traveling north toward the Canadian border, west to the shore of Lake Champlain, into the Northeast Kingdom, through the state's capital, and the charming small towns of southern Vermont, Gershman takes readers on a visual journey through the seasons as they discover the unique tastes created in the Green Mountain State
---
The Appalachian Trail Day Hikers' Guide: Downhill to Fine Wine and Accommodations: Georgia, North Carolina and Tennessee
Turn an ordinary day into an adventure. Day hike from Springer Mountain, Georgia, to Davenport Gap, Tennessee. Savoring the amazing views of the Smoky Mountains, still and quiet forest, explore the small communities along the way, and find unexpected treasures.
---
Idaho: Hiking & Biking, Scenic Byways
Road trip the Thousand Springs Scenic Byway for waterfall photo-ops or experience Basque culture in vibrant Boise. Raft on the Payette River, take a challenging hike, and paddle pristine turquoise lakes. Bike the Boise River Greenbelt, see multihued wildflowers in bloom, or take in celestial wonders in the first gold-tier dark sky reserve in the U.S. Flexible itineraries for 4-to-5-day road trips to visit Boise's wine country, Sun Valley and Sawtooth's mountains, or the lakes of the Panhandle.
---
Columbia River Gorge & Mount Hood in Oregon: Waterfalls & Wildflowers, Craft Beer & Wine, Hiking & Camping
From day trips from Portland or weekend getaways from Vancouver to a road trip along the Fruit Loop, designed for outdoor adventurers, families, foodies and wine-lovers, and more. Hike through fields of wildflowers and marvel at the towering cascades of Waterfall Alley.
Make your way to the top of Beacon Rock for panoramic views of the Gorge or hit the slopes of Mount Hood in the winter. Kayak or raft along the White Salmon River, soak in a hot spring surrounded by old growth forest and spend the night under the stars on the shores of a pristine lake.
---
Travel Backpack (Sharper Image). A must-have travel companion, the Travel Packable Backpack is the perfect bag to take along on your next journey. Use it as a carry-on or pack it in your suitcase for day trips and shopping excursions. When it's not in use, it folds up and fits neatly into its own zippered pouch for easy storage. Features padded adjustable straps, top carry handle and a rear sleeve that slips over your luggage trolley handle.
---
---
Hiking California's Wine Country
67 hikes in the area for hikers of all abilities.
---
World Tour Red Wine Collection
World Tour Red Wine Collection. This 6-bottle set showcases the quintessential red varietals of the premier wine-producing regions of the world.
France: Chateau des Mille Anges
California: DeLoach Heritage Reserve Cabernet Sauvignon
Spain: CVNE Vina Real Crianza
Australia: Yalumba Samuel's Collection Barossa Shiraz
Italy: Il Molino di Grace Il Volano
Argentina: Zuccardi Q Malbec
---
---
Niagara Falls Uncovered: Embark on a Journey of Wonder and Beauty in the Heart of Nature
This meticulously crafted guide is your ultimate companion for discovering the breathtaking allure of Niagara Falls and its surrounding treasures. From the mighty Horseshoe Falls to the serene Bridal Veil Falls, gain insights into the unique characteristics of each distinct waterfall that forms this natural wonder. For the adventurous at heart, find exhilaration on hiking trails with panoramic vistas. Explore nearby gems on day trips, such as the renowned Niagara wine country.
---
Mexico: Tijuana, Ensenada & Valle de Guadalupe Wine Country
Outdoor adventures and unique experiences: Cruise down Mexico's Highway 1 and feel the warm Baja breeze on your face. Catch a local fútbol game or peruse an art gallery in Tijuana's buzzing Zona Centro. Spot great white sharks off the volcanic shores of Isla Guadalupe, hike to the El Vallecito cave paintings, or trek through canyons to hidden waterfalls. Catch a wave in Rosarito or explore a sunken ship on a diving expedition.
---
100 Classic Hikes: Northern California
Sierra Nevada, Cascades, Klamath Mountains, North Coast and Wine Country, San Francisco Bay Area Includes Wine Country hills.
---
---
Clarks Women's Cora Chai Ankle Hiking Boots
---
---
Toronto, Niagara and the Wine Country
---
Wine Trails Europe
Journey through 40 trails, from Vienna's urban vineyards to Portugal's Alentejo region. Whether it be a chilled glass of rosé in picturesque Provence or a savoury, dry Fino sherry in Andalucia, all bases are covered in this comprehensive guide to Europe's best wine-making regions.
You'll venture into historic, world-famous wineries, through celebrated cellar doors and will discover some unsung heroes along the way. Bottoms up!
---
Timberland Men's Euro Sprint Hiking Boots
---
San Francisco and Wine Country Pocket Guide: Top 10 Must-Do Travel Activities
Think of the San Francisco Bay Area, and one of the first things that spring to mind is probably wine. The region is famed for its food and wineries, and every year, visitors flock from far and wide to enjoy its offerings. Whether you're planning a wine tour, taking a city break, or traveling for business and want to soak up everything you can between meetings, the San Francisco and Wine Country region is a treasure trove just waiting to be explored.
The wine country day trips you absolutely must do while you're in the area – complete with must-visit wineries.
---
Argentina: With the Wine Country, Uruguay & Chilean Patagonia
---
Burgundy Travel Guide 2023: Immerse Yourself in France's Wine Country
Indulge in the finest wines from world-renowned vineyards and savor traditional dishes that have stood the test of time.
---
50+ Things to do on California's Central Coast
If you've ever wanted to experience the beauty and wonder of California's central coast, this travel guide has what you need to plan your next get away! This small but mighty travel guide includes the following:
The best beaches
Hiking trails
Scenic Drives
Wine Country of Edna Valley and Paso Robles
Marine Life viewing areas
Activities for travelers of all ages
---
---
Hudson Valley & Vicinity Attractions: New York City's Playground
Outdoor recreational opportunities for skiing, hiking, swimming, boating, fishing, camping, and RV camping. Hudson Valley vineyards and wineries have become an east coast challenge to California's Napa Valley.
---
Hiking Backpack with Rain Cover
---
Canada's Lake Ontario Uncorked: Wine Country Road Trips from Niagara Peninsula to Prince Edward County
Explore one of the most colorful and multifaceted winemaking regions in the world.
---
Great Smoky Mountains National Park Map
National Geographic's Trails Illustrated map of the park combines unparalleled detail and valuable information for outdoor enthusiasts seeking to explore all the area has to offer with particular attention shown to backcountry campsites, shelters, and stream crossings. A detailed profile of the Appalachian National Scenic Trail, which snakes along the ridge of the Great Smoky Mountains, provides a handy tool for hikers. The map features many key points of interest as well, including Cades Cove, Fontana Lake, Maryville, and Gatlinburg.
With over 800 miles of mapped trails, the Great Smoky Mountains National Park map can guide you off the beaten path and back again. The clearly marked trails include mileages between intersections. The map base includes contour lines and elevations for summits, passes and many lakes. Some of the many recreation features include visitor centers, campgrounds, trail shelters, trailheads, boat ramps, scenic overlooks, interpretive trails and quiet walkways.
---
Hiking and Cycling the California Missions Trail
Guidebook to hiking or cycling the 800-mile California Missions Trail between San Francisco Bay and San Diego.
---
Schwinn High Timber Youth/Adult Mountain Bike
---
1,000 Perfect Weekends: Great Getaways Around the Globe
Whatever your pleasure, 1,000 Perfect Weekends has a unique itinerary built to excite you and your travel companions, illustrated with dramatic National Geographic photographs. Divided by theme and interest—including nature parks, city escapes, country weekends, mountain retreats, and more—this fun-packed guide offers an adventure you can experience in 36 to 72 hours.
---
---
SKYSPER Hiking Backpack
---
Sierra North: Backcountry Trips in California's Sierra Nevada
The rush of trekking through nature, the thrill of experiencing new places, the reward of discovering beautiful sights—all of this awaits in the Sierra Nevada. The trips are organized around major highways and roads, so it's easy to choose your next adventure. Just pick an area, drive there, and go hiking. 80 trips that range from quick overnighters to 11-day excursions.
---
Marmot Weekender Backpack (Sam's Club). The Weekender Backpack is ideal for keepings essentials organized and dry for all your short trips. Water-resistant exterior. Two front zippered pockets. Top and Side padded carry handles. Exterior Water Bottle Pocket.
---
---
Backpacking California
Discover 74 of California's best and most diverse backpacking trips. Scenic escapes ranging from one night to two weeks, or 3 to 72 miles. Whether you're a novice backpacker or a veteran hiker, an epic trip filled with spectacular scenery and superb vistas awaits.
---
Explore Buenos Aires Wine Country
---
A Local's Guide to Exploring Wine Country: Sonoma County Wineries, Restaurants & Things to Do
This beautiful region of Northern California attracts visitors from around the world with its phenomenal wineries & stunning scenery.
---
Beer Hiking: The Tastiest Way to Discover Washington, Oregon and British Columbia
Beer lovers and hiking enthusiasts, these 52 Pacific Northwest hikes are for you! Each carefully-selected hike leads you through stunning scenery and ends near a brewery or a brewpub—where a local craft beer awaits! This full-color guidebook features the best one to six-hour beer hikes in Washington, Oregon, and British Columbia. Each trail description includes details on access, difficulty, duration, points of interest, and also, at trail's end, a recommended beer: its appearance and taste, as well as an inside look behind the brewing.
---
JanSport Hatchet Travel Backpack
---
New Zealand
A small nation with a big reputation for wine, New Zealand has become a true heavyweight in the wine world. Explore its best wine regions in this guide. From great metropolitan cities, rolling hills, trails, surf breaks, wine and food, glaciers and treks—there is something for everyone.
---
World Tour White Wine Collection
World Tour White Wine 6-Bottle Collection
Italy: Attems Pinot Grigio
South Africa: Tania et Vincent Careme Terre Brulee Chenin Blanc
Spain: La Cana Albarino
New Zealand: Mount Riley Sauvignon Blanc
California: Schug Sonoma Coast Chardonnay
Austria: Glatzer Gruner Veltliner
---
---
Three Days in Central California's Wine Country
---
Venture Pal Ultralight Backpack
---
The Bicycling Wine Tourist: Hidden Gems In Oregon Wine Country
Oregon wine expert Claudia Harrington presents 10 exciting bicycle rides to Organic and Sustainable Vineyards that produce some of the finest Oregon Wines available. Featuring Organic and Sustainable Wineries.
---
SUAVS All-In-One Sneaker Shoes for Men & Women
---
Scenic Driving New York: Including the Adirondacks, the Catskills, and the Finger Lakes
To enjoy all that New York state roadways have to offer, jump in the car and drive to sweeping lake or ocean views, lush vineyard landscapes, or breathtaking mountain vistas. Featuring more than 1,900 miles of scenic routes and byways, this indispensable highway companion maps out unforgettable trips for exploring New York's natural beauty. Scenic Driving New York features thirty separate drives through the Empire State with fun side trips along the way. Buckle up and begin your next journey!
---
Clarks Maplewalk Moc Brown Waterproof Ankle Boots for Men
---
Napa and Sonoma Travel Guide: Discover the Treasures of California's Breathtaking Wine Country!
Embark on an unforgettable journey through the sun-kissed hills and lush vineyards of Napa and Sonoma, where wine-making traditions and breathtaking landscapes intertwine in perfect harmony. Napa and Sonoma Travel Guide beckons you to explore the heart and soul of California's renowned wine country.
---
Clarks Magnolia Moon Waterproof Ankle Boots for Women
---
---
---
---
101 Great Hikes San Francisco Bay Area
Hikes range from short, flat routes suitable for families to day-long, steep treks for more ambitious hikers, with options to extend or shorten many routes.
---
Samsung Galaxy S23 Android SmartPhone. 128GB Storage, 50MP Camera
---
Wine Hiking Switzerland: Explore the Landscape of Swiss Wines
From dramatic vineyards in the Alps to stunning lakeside wineries, this guide will help you discover the extraordinary and diverse landscape of Swiss wine. The 50 hikes follow routes chosen for their beauty through Switzerland's leading wine regions. Every single one of them ends with a visit to an excellent Swiss winemaker.
---
99 Things to Do in Sonoma County, California
A thorough guide to the wineries, sights, restaurants, recreation and more. It is to the north of Marin County and the South of Mendocino County. It is West of Napa and Lake Counties. In California's Wine Region, Sonoma County is the largest producer with more than 350 wineries.
---
---
UGG Women's Classic Short II Boots
---
Hike to rushing waterfalls in the majestic Columbia River Gorge, soak in hidden hot springs, and spot wild mustangs, gray whales, or eagles. Trek to unbeatable views of Crater Lake (the deepest lake in America!), cycle the banks of the Willamette River, or ski the fresh powder on Mount Hood.
Focused coverage of Portland, Columbia River Gorge and Mount Hood, the Willamette Valley, the North, Central, and South Coasts, Ashland and Southern Oregon, Bend and Central Oregon, and Eastern Oregon.
---
The RV Camping Bible
Find the perfect spot for your RV stay, whether you prefer amenities or a more rustic experience. Discover the countless benefits of The RV Camping Bible. It's time to take action and start your journey towards a lifetime of extraordinary experiences. Your dream adventure awaits. It's time to hit the road!
---
---
Coleman Evanston Screened Camping Tent
---
Coleman RoadTrip Portable Grill
---
Cinque Terre Travel Guide 2023: Unveiling the Coastal Charms of Italy: Wine Tasting, Hiking Adventures, Festivals, Culinary Delights with insiders tips
Explore the hidden treasures of this enchanting region.
---
South Africa: A guide to enjoying adventures to the best Safari destinations, Wine Regions, Hiking Trails and Vibrant Cities
Get lost in the breathtaking views of the Drakensberg mountains and be amazed by the stunning wildlife of the Kruger national park. Go on a safari and experience the thrill of watching the big five in their natural habitat. Explore the vibrant cities of Johannesburg and Cape Town and soak up the culture and energy of the locals. Enjoy the unique cuisine the lively music and the colorful art scene.
---
Minolta Pro Shot 20 Mega Pixel HD Digital Camera with 67x Optical Zoom
---
Camino de Santiago
Strategic trekking advice for walking the Camino, including where to start to get the Compostela certificate and excursions to gateway cities like Santiago, Léon, and Pamplona. Stroll through the stone archways and winding alleys of medieval cities and soak up mountain views as you cross over the Pyrenees and descend into green valleys.
Enjoy authentic jamón serrano, tapas, and Galician wine, or grab cheese and freshly baked bread for a picnic lunch.
---
60 Hikes Within 60 Miles: Harrisburg: Including Cumberland, Dauphin, Lancaster, Lebanon, Perry, and York Counties in Central Pennsylvania
Pennsylvania is home to many tracts of public lands that offer a diverse array of hiking experiences. From the gentle farm country of Lancaster and York Counties, to the steep-sided ravines along the Susquehanna River, to the rugged ridges north of Harrisburg, and the rolling hills of South Mountain, you'll find hikes to suit about any taste and interest.
---
Day Hikes in the Pacific Northwest: 90 Favorite Trails, Loops, and Summit Scrambles within a Few Hours of Portland and Seattle
Covers from the South Cascades in Washington through Oregon, including the North Coastal Range, all the way to the Wallows in the northeast part of the state. The guidebook includes colorful pictures, detailed maps, concise directions with road conditions to each trailhead, and information on parking passes required, and whether there is a restroom at the trail head.
---
Gone with the Wine: Living the Dream in France's Loire Valley
Fascinating insights on everyday life, history and the people of the earthly paradise called the 'Garden of France.' The climate is mild, the people are hospitable, and wine is so plentiful it's pumped from vats like a service station.
---
Red & White Wine Collection
90 Point Red & White Wine Collection includes six favorite 90+ point rated red and white wines from across the globe. From California and Oregon to Spain and France, taste your way through six stunning examples of highly rated red and white wines from their respective regions.
Martin Ray Napa Cabernet Sauvignon
Chateau de Landiras
Bodegas Breca Old Vines Garnacha
Starmont Chardonnay
Cedar + Salmon Willamette Valley Pinot Gris
Clos des Lunes Lune d'Argent
---
---
Wild Sonoma: Exploring Nature in Wine Country
Spectacular and resilient natural landscapes of Sonoma County, California, which along with its neighboring counties is one of the world's premier winegrowing regions. A tour of six sites to experience Sonoma's diverse natural beauty, with a special emphasis on access.
---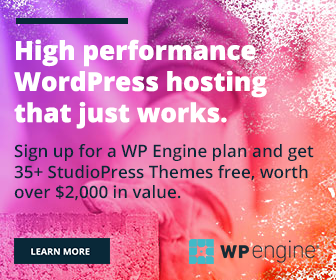 ---
Canon EOS Rebel T7 DSLR Camera with 18-55mm Lens | Built-in Wi-Fi | 24.1 MP CMOS Sensor | DIGIC 4+ Image Processor and Full HD Videos
---
Hikes: The Most Scenic Spots on Earth
Whether planning a getaway or just dreaming about one, this beautifully curated collection of amazing hikes all around the world evokes awe-inspiring travel adventures that are inspirational and attainable.
Features breathtaking photos off-the-beaten-path and iconic natural wonders, from enchanting forests to sunset showcases, jewel-like coastal trails to ancient rock formations, wildflower meadows to spectacular vista views.
WIDE RANGE OF HIKING DESTINATIONS: Rocky alpine summits, tropical fern forests, crystalline ice domes, colorful foliage showstoppers, incredible waterfalls, verdant valleys, towering redwoods, and much more.
Perfect for: travel enthusiasts looking for a uniquely memorable hiking experience, and anyone looking for inspiration to take and share their own photos these beautiful scenic spots.
INSPIRING PHOTOGRAPHY: The beautiful photographs collected here will not just inspire travel but inspire sharing photos of your own journey to these or other amazing places.
---
---
---
Backpacking and Hiking Safety Guides
Inspiring Travel Getaway Destinations
Guides to Cycling and Hiking in California
Guides to Planning Your Camping and Hiking Trip Adventure
Camping, Hiking, and Mountain Biking in the Blue Ridge Mountains
Practical Guides to Hiking in Georgia, North Carolina & South Carolina
---
---
Wine Country Hiking and Wine Tasting Adventures
---
---