---
Scenic Driving in the U.S. & Canada. Pack Your Automobile or RV Camper & Cruise the Highways to breathtaking mountain views, national parks, coastal beaches, wine country, lake retreats, cascading waterfalls, or hot springs. Weekend Getaways, Overnight Trips or Week-Long Travel Destinations.
---
U.S. & Canadian Rocky Mountains Road Trip: Drive the Continental Divide and Explore 9 National Parks
Choose a portion of the road trip that covers the Rockies in the U.S. and Canada or embark on the ultimate three-week route between Calgary and Denver, including Jasper, Banff, Glacier, Yellowstone, and Zion. Hike through alpine wildflowers, beneath waterfalls, and past snowy peaks and glaciers. Spot wild elk, moose, and bighorn sheep, marvel at Yoho's thundering Takkakaw Falls, or paddle over a crystal-clear lake.
---
This site has an affiliate marketing relationship with advertisements. I may receive a small referral fee or commission if you sign up for services or purchase a product. This allows me to continue to curate content.
---
Great Smoky Mountains National Park: Hiking, Camping, Scenic Drives
Unique and adventure-packed ideas ranging from one day in the park to a week-long trip.
---
Scenic Driving New York: Including the Adirondacks, the Catskills, and the Finger Lakes
Enjoy all that New York state roadways have to offer. This guide features more than 1,900 miles of scenic routes and byways to explore New York's natural beauty. 30 separate drives through the Empire State with delicious ice cream stops and fun side trips along the way. Buckle up and begin your next journey!
---
Northwest Road Trip: Seattle, Vancouver, Victoria, the Olympic Peninsula, Portland, the Oregon Coast & Mount Rainier
Venture through the lush rainforest in search of towering waterfalls, race across sand dunes on the Oregon Coast, and kayak the Puget Sound. Marvel at totem poles carved by First Nation tribes in Vancouver, study the contemporary masterpieces at the Seattle Art Museum, or tour Oregon's collection of picturesque lighthouses. Over 30 easy-to-use maps keep you oriented on and off the highway, along with site-to-site mileage, driving times, detailed directions, and full-color photos.
---
Outdoor Ventures Men's Lightweight Hooded Water-Resistant Windbreaker Jackets (Gray or Black)
---
Fodor's Virginia & Maryland: With Washington, D.C.
Find choices for every traveler, from hiking the Blue Ridge Mountains to boating the Chesapeake Bay to touring Civil War battlefields.
---
THE NORTH FACE Women's Waterproof Antora Parka (Standard and Plus Size)
---
The Bicycling Wine Tourist: Hidden Gems in Oregon Wine Country
---
Arizona Bucket List Adventure Guide: Explore the Natural Wonders
As you travel the distance through the deserts and canyons of Arizona, and then all the way through its pristine waterfalls and caverns, you'll have the time of your life getting lost in the Grand Canyon State's immersive beauty. From nature's wonders like the Camelback Mountain, to the Labirynth Slot Canyon, and the amazing Wupatki National Monument, Arizona just begs to be explored!
---
---
Blue Ridge Parkway: The Ultimate Travel Guide to America's Most Popular Scenic Roadway
There has never been a better time to explore the Blue Ridge Parkway! This guide is ideal for anyone who uses the Parkway as a portal to the Southern Appalachian experience. It includes the best trails in the national forests, state parks, and private preserves that line the 469-mile roadway—from the southern end of Shenandoah National Park in Virginia to Great Smoky Mountains National Park in North Carolina—making it a single-volume solution for the serious explorer, whether on foot or by car.
---
---
Georgia Bucket List Adventure Guide: Explore 100 Offbeat Destinations You Must Visit!
Featuring more than 100 must-see destinations in the state, you will be well-equipped to start your adventure!
---
Furhaven Pop Up Playpen Pet Tent Playground
---
Eastern Shore Road Trips: One-Day Adventures on Delmarva
Fun excursions along the back roads, into the quaint towns, and out to the sweetest scenes and sandiest beaches on the Eastern Shore of Maryland, the Eastern Shore of Virginia, and in Delaware.
---
RV Adventures: 25 Epic Routes
Get inspired and get ready to hit the road with the ultimate guide to America's best RV road trips! Can't-miss stops from coast to coast: Camp on the beach in the Florida Keys, follow the ruts on the historic Oregon Trail, and wildlife-watch in Yellowstone. Hike in Acadia with your four-legged friend, take in the colorful wind-swept vistas of the Badlands, and enjoy mountain-peak views with your morning cup of coffee in Colorado.
---
---
Niagara Travel Guide 2023: Unveiling Niagara, a Breathtaking City in the New York
This comprehensive guide will give you all the necessary information to maximize your Niagara Falls experience. From detailed maps and itineraries to insider tips on the best places to stay and eat, this guide will help you find the perfect way to explore the wonders of Niagara Falls.
---
Niagara Falls State Park Map
---
THE NORTH FACE Boys' Antora Waterproof Jacket
---
Backroads & Byways of Virginia: Drives, Day Trips, and Weekend Excursions
Scenic drives, day trips, and longer adventures for the whole family.
---
THE NORTH FACE Girls' Zipline Waterproof Hooded Jacket
---
The Epic 15 Bucket List Travel Guide
Exploring the epic 15 road trips across America's vast landscapes and unveiling hidden gems and iconic landmarks. Plan your leave, pack your bags, hop in your car, and embark on this journey to explore new places and create lasting memories.
Picture this: it's a crisp fall morning, and you're driving through the rolling hills of Vermont with the windows down. The air is filled with the sweet scent of maple and the sound of rustling leaves.

As you wind your way through the quaint towns, you're greeted with an explosion of color. The trees are ablaze with vibrant oranges, yellows, and reds, and the scenery is nothing short of breathtaking.

Soft music fills your car, and your family looks out their windows, soaking in the beauty of this whole other world you've driven into.
This is the road trip of a lifetime, and you won't want to miss a single moment. Now imagine not one, not two, but 15 beautifully planned trips across the highways of the USA. BUY NOW! Whether you're looking for a romantic getaway or a fun family vacation, this book has you covered!
---
Vera Bradley Women's Lightweight Quilted Backpack, Climbing Ivy Green. Features 2 zip pockets, 2 side slip pockets for water bottles, & a hidden back zip pocket so you can travel with ease.
---
---
Beach and Coastal Camping in Florida
A practical guide to the best campgrounds for tent, van, and trailer camping in coastal Florida.
---
Camp Cocktails: Easy, Fun, and Delicious Drinks for the Great Outdoors
---
California Waterfalls: More Than 200 Falls You Can Reach by Foot, Car, or Bike
---
Nebraska Travel Guide 2023: An Updated Traveler's Manual to Historic Trails, Unique Experiences and Local Delights
This travel guide is crafted for seasoned adventurers and first-time visitors as you traverse through Nebraska's plains, lakes, and prairies.
---
---
Atlas of Nebraska
The state of Nebraska has a rich and varied culture, from the eastern metropolitan cities of Omaha and Lincoln to the ranches of the western Sand Hills.
---
Outdoor Ventures Men's Hooded Windbreaker Jackets (Light Brown + More Colors)
---
Montana and Wyoming
With stunning pictures and detailed road maps, you'll feel like you're already exploring the great outdoors. Whether you're a seasoned hiker or a first-time camper, this Montana Wyoming Guide book has got you covered. Discover the best hiking trails, including the iconic Yellowstone National Park. Unwind at the most scenic camping spots, from serene lakeside campsites to rustic cabins.
---
UGG Men's Neumel Boots
---
The Best of Glacier National Park in Montana
From the best photography spots to the greatest day hikes and best wildflower meadows, this book contains all the don't-miss features of Glacier National Park and Waterton too!
---
---
Great Lakes & Midwest USA's National Parks
Get to the heart of Great Lakes and the Midwest's National Parks and begin your journey now! Insider tips to save time and money and get around like a local, avoiding crowds and trouble spots. Focused on the best hikes, drives, and cycling tours. Full-color trail and park maps.
---
Yellowstone and Grand Teton National Parks Road Guide
This road guide not only helps visitors find their way around but also makes the trip richer, more interesting, and more enjoyable. When the scenery out the car window is breathtaking, drivers and their passengers want maximum gaze time.
---
Colorado: Scenic Drives, National Parks, Best Hikes
Full coverage of Denver, Boulder and the Northern Front Range, Rocky Mountain National Park, Steamboat Springs and Northwest Colorado, Vail and the Central Rockies, Aspen and the Roaring Fork Valley, Mesa Verde and the Southwest, Colorado Springs and the Southeast.
---
---
UGG Women's Classic Short II Boots
---
Guide to Colorado Backroads & 4-Wheel-Drive Trails
Inside you will find 100 of the best trails in Colorado. All are west of I-25 and south of I-70. The book features 26 easy family fun runs, 32 moderate sport utility adventures and 42 difficult hard-core challenges. Ninety-two trails are open to unlicensed ATVs, side-by-sides, and dirt bikes.
---
Mexico: Tijuana, Ensenada & Valle de Guadalupe Wine Country
Outdoor adventures and unique experiences: Cruise down Mexico's Highway 1 and feel the warm Baja breeze on your face. Catch a local fútbol game or peruse an art gallery in Tijuana's buzzing Zona Centro. Spot great white sharks off the volcanic shores of Isla Guadalupe, hike to the El Vallecito cave paintings, or trek through canyons to hidden waterfalls. Catch a wave in Rosarito or explore a sunken ship on a diving expedition.
---
---
---
Road Trip USA (25th Anniversary Edition): Cross-Country Adventures on America's Two-Lane Highways
Hit the road, roll down the windows, and discover the soul of the country.
---
Helly-Hansen Women's Waterproof Midlayer Jacket
---
The Road Trip Survival Guide
Make the most of your next road trip with these essential tips and tricks for planning the ultimate epic adventure.
---
---
Hawaii Road Trips: Discover the Scenery Landscape of Hawaiian Island, Beautiful Beaches, Cultures, Food, & History
Feel the warmth of the golden sands beneath your feet as you explore the vibrant beaches that have beckoned travelers for generations. Dive into the crystal-clear waters, catch the perfect wave, or simply bask in the sun's gentle embrace.
Embark on a virtual tour of iconic landmarks, from the solemn Pearl Harbor to the majestic Diamond Head. Traverse the lush rainforests, witness the fiery spectacle of volcanoes, and witness the mesmerizing hula dance that embodies the spirit of the islands.
---
Puerto Rico Map
The Commonwealth of Puerto Rico lies in the northeastern Carribean Sea and attracts both visitors who are looking for a quiet island get-away and adventurers seeking excitement. The islands offer some of the most well-preserved Spanish colonial architecture in the New World, stunning beaches and coral reefs, tropical jungles, and all the modern amenities, hip restaurants, and glitzy nightlife you'd expect from a U.S. territory.
---
---
---
Kindle Paperwhite (8 GB) eBook Reader
---
Montana Bucket List Adventure Guide
As you travel the distance through the mountains and forests, you'll have the time of your life getting lost in the Treasure State's immersive beauty. From adventurous landscapes like Lewis and Clark Caverns State Park, to the Big Hole National Battlefield, and the amazing Castle Ghost Town.
---
Canon EOS Rebel T7 DSLR Camera with 18-55mm Lens | Built-in Wi-Fi | 24.1 MP CMOS Sensor | DIGIC 4+ Image Processor and Full HD Videos
---
Route 66 Road Trip
Covers Illinois, Missouri, Kansas, Oklahoma, Texas, New Mexico, Arizona, and California. Drive the entire original Mother Road in two weeks, or follow strategic routes for shorter trips to Chicago, Los Angeles, St. Louis, Santa Fe, and the Grand Canyon, plus side trips to Taos, Las Vegas, Joshua Tree, and Santa Monica.
---
UGG Men's Biltmore Hiker Boots
---
Texas: Getaway Ideas, Road Trips, BBQ & Tex-Mex
From a Route 66 road trip to quick getaways to the Hill Country, Big Bend National Park, and more.
---
Weekend Camping Cookbook: Over 100 Delicious Recipes for Campfire and Grilling
---
---
---
Backroads of Texas: Along the Byways to Breathtaking Landscapes and Quirky Small Towns
---
Crocs Unisex-Adult Classic Clogs
Incredibly light and fun to wear. The Crocs for men and women feature lightweight Iconic Crocs Comfort. Ventilation ports add breathability and help shed water and debris quickly. More Colors Available for every personality.
---
RoadTrip America Arizona & New Mexico: 25 Scenic Side Trips
Full-color maps and photographs illustrate easy-to-follow scenic routes through breathtaking landscapes and iconic towns.
---
---
1,000 Perfect Weekends: Great Getaways Around the Globe
Whatever your pleasure, 1,000 Perfect Weekends has a unique itinerary built to excite you and your travel companions, illustrated with dramatic National Geographic photographs. Divided by theme and interest—including nature parks, city escapes, country weekends, mountain retreats, and more—this fun-packed guide offers an adventure you can experience in 36 to 72 hours.
---
Explore Washington's Evergreen Forests, Drive the Scenic Route Through Oregon's Quaint Beach Towns, and Hike Through Idaho's Stunning State Parks
Discover what makes the Pacific Northwest one of the most breathtaking places you can visit in the United States. With its serene forests, inspiring mountain ranges, and incredible urban jungles, you won't run out of sights to see and wonders to experience.
---
Idaho Road and Recreation Atlas
---
Canon PowerShot G7 X Mark III Digital Camera, Video Creator Kit with Accessories
Whether vlogging about your favorite products or capturing a trip of a lifetime, this video creator kit comes packed with the essentials to get your blog or social media channel off the ground.
---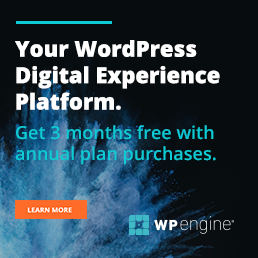 ---
Pacific Coast Highway Road Trip: California, Oregon & Washington
---
Hot Springs in the Pacific Northwest
More than 140 hot springs in Idaho, Washington, Oregon, and British Columbia.
---
---
Best Road Trips Canada
Covers British Columbia & Yukon Territory, Alberta, Saskatchewan & Manitoba, Ontario, Quebec, Nova Scotia, New Brunswick & Prince Edward Island, and more.
---
Best Road Trips Ontario & Quebec
Covers Lake Superior, the Niagara Peninsula, the Thousand Island Parkway, Toronto, Ottawa, Montreal, Quebec City, and more.
---
Ultimate Road Trips: USA & Canada
Including epic journeys like California's Highway 1, the Canadian Rockies, coastal New England, Hawaii and Alaska, each chapter features route maps and color photos. This guide also has descriptions of all the must-see highlights including short hikes, family-friendly attractions and world-class museums, and the best places to eat and sleep, from quirky diners and hip cafes to retro-cool motels, cozy cabins and stylish glamping resorts.
---
---
Canada East Map
---
Canada West Map
---
---
New York Bucket List Adventure Guide
---
Koolaburra by UGG Women's Koola Short Boots
---
The Oregon Coast Photo Road Trip: How to Eat, Stay, Play, and Shoot Like a Pro
Whether toting professional gear or just smartphones, travelers will find practical tips and expert knowledge on taking the best photos of the coast's shorelines, rock faces, lighthouses, and more. Remarkable landscapes and cultural treasures of the Oregon Coast, from Cannon Beach to Bandon Beach.
---
Minolta Pro Shot 20 Mega Pixel HD Digital Camera with 67x Optical Zoom, Full 1080p HD Video & 16GB SD Card
---
100 Parks, 5,000 Ideas: Where to Go, When to Go, What to See, What to Do
Top 10 lists highlight best-of destinations for river trips, monuments, panoramic views, beaches, and more.
---
Ohio: Getaway Ideas, Outdoor Adventure & Family Fun
Hike to stunning waterfalls in Cuyahoga Valley National Park, explore hidden caves, or head to the Lake Erie Islands for a quintessential camping trip.
---
Coleman Sleeping Cot, Air Mattress & Pump Combo
---
Backpacking Overnights: North Georgia Mountains and Southeast Tennessee
The Blue Ridge begins in North Georgia, home to the southern terminus of the world-famous Appalachian Trail. Together with Southeast Tennessee, this region boasts thousands of miles of trails where backpackers can explore fabulous state parks, remote wilderness areas, and everything in between. Choose a beginner-friendly trip with a clifftop view, rockhop across pristine mountain streams where swimming holes beckon on hot summer days or challenge yourself on steep summit ascents.
---
---
Lightweight Travel Backpack
Simple backpack for daily use or trips. Reflective strip design increases night security. Two side pockets to hold water bottles.
---
The Open Road: 50 Best Road Trips in the USA
Choose from lists of the best coastal drives, cross-country journeys, trips for kids, awe-inspiring views, and more.
---
---
Coleman QuickBed Single-High Inflatable Air Mattress
---
Fodor's New England: with the Best Fall Foliage Drives, Scenic Road Trips, and Acadia National Park
Maine, the Maine Coast, Portland, Vermont, Burlington, New Hampshire, the Berkshires, Boston, Cape Cod, Nantucket, Martha's Vineyard, Rhode Island, Providence, Newport, and Connecticut.
---
---
New England Waterfalls: A Guide to More than 500 Cascades and Waterfalls
---
JanSport Hatchet Travel Backpack
---
Northern California Road Trips: Drives along the Coast, Redwoods, and Mountains with the Best Stops along the Way
Find flexible getaways throughout NorCal, like three-day routes through San Francisco, Wine Country, the Sonoma and Mendocino Coasts, the North Coast and Redwoods, Shasta and Lassen, Lake Tahoe, the Eastern Sierra Lakes, Yosemite National Park, Monterey and Big Sur, and Ashland, Oregon.
---
Clarks Women's Cora Chai Ankle Boots
---
---
California Gold Country Explorer: All-Season Travel to Legendary Sierra Nevada Gold Rush Mining Towns, Trails and Parks
Make a journey on the circuitous Gold Country backroads to museum-quality mining towns on a tour around California's 'Golden Triangle' via Sacramento, Lake Tahoe, and Yosemite National Park. Whether exploring James W. Marshall's first gold strike on the American River South Fork or visiting the bounty of vintage mining towns along State Highway 49's Golden Chain, the 300-mile adventure explores the once legendary gold mines, tent camps, their surrounding lakes, rivers, and streams.
---
Rand McNally 2024 Large Scale Road Atlas – 100th Anniversary Collector's Edition
This updated 2024 edition contains maps of every U.S. state, plus expanded coverage of Canada and Mexico, that are 35% larger than the standard atlas version. The Rand McNally Road Atlas has been the essential, trusted tool for road travelers for 100 years.
---
Arkansas Off the Beaten Path®: Discover Your Fun
Explore the cave systems of the Ozark Mountains and spend the night at the Beckham Creek Cave House. Rent a canoe or kayak at Wild Bill's Outfitter and float down the beautiful Buffalo River.
---
---
Delaware Bucket List Adventure Guide
Delaware is rich in picturesque landscapes that'll leave you breathless. Featuring more than 100 must-see destinations in the state, you will be well-equipped to start your adventure!
---
---
Day Hiking North Cascades in the State of Washington
This guide covers Mount Baker, the North Cascades Highway (SR 20) corridor, North Cascades National Park, Winthrop and the Methow Valley, the Pasayten Wilderness area, parts of Glacier Peak Wilderness, and the Mountain Loop Highway.
---
Hiking Backpack with Rain Cover
---
New England
Discover local adventures in Vermont, New Hampshire, Maine, Massachusetts, Rhode Island, and Connecticut. Cool off under a cascading waterfall, pick wild blueberries from a meadow, and take in views of endless autumnal foliage. Take a dip in the ocean after scaling the cliffs in Acadia or meander through shorebird habitats in Rhode Island. Visit a replica of Thoreau's cabin at historic Walden Pond, enjoy a peaceful afternoon on a secluded trail, and marvel at the Boston skyline from afar.
---
---
Utah: With Zion, Bryce Canyon, Arches, Capitol Reef, and Canyonlands National Parks
---
Timberland Men's White Ledge Waterproof Boots
---
Michigan Waterfalls and Rocks Travel Guide
Michigan is a state with exceptional natural beauty and a wide variety of attractions and scenery. Visitors' imaginations are captured by Michigan's natural beauties, which range from stunning waterfalls to intriguing rock formations. Unveiling Michigan's Natural Treasures: A Guide to Waterfalls, Rocks, Fossil-hunting, Rocks & more.
---
Hiking the Road to Ruins: Daytrips and Camping Adventures to Iron Mines, Old Military Sites, and Things Abandoned in the New York City Area…and Beyond
More than 25 unusual landmarks and hard-to-find destinations are mainly within a 2-hour drive of New York City.
---
Waterfalls of Pennsylvania: A Guide to More Than 180 Falls in the Keystone State
Your bucket list should include these gorgeous locales that decorate Pennsylvania's landscape. From the towering falls of the Poconos to the scenic gems of the Laurel Highlands and everywhere in between, experience them all with this wonderful guidebook. These natural wonders prove that the Keystone State is home to some of the most picturesque sites in America!
---
Clarks Magnolia Moon Ankle Boots for Women. Weatherproof finish protects against the elements.
---
---
Southwest Road Trip: Drive the Loop from Las Vegas to Santa Fe
Drive the entire two-week road trip or follow strategic routes like a Route 66 road trip or a week-long tour of the national parks, or plan a shorter getaway to Las Vegas, the Grand Canyon, Zion and Bryce, Arches and Canyonlands, Santa Fe, or Taos. With lists of the best hikes, views, and more, you can marvel at the sandstone spires of Monument Valley and the cliff dwellings of Mesa Verde National Park, go mountain biking in Moab, or swimming in Havasu Falls. Revel in the glitz of Las Vegas, shop the markets of Santa Fe, and dig into delicious southwestern cuisine.
---
Timberland Men's Euro Sprint Hiking Boots
---
Vancouver & Canadian Rockies Road Trip: Adventures from the Coast to the Mountains, with Victoria and the Sea-to-Sky Highway
---
---
Baseball Road Trips: The Complete Guide to All the Ballparks, with Beer, Bites, and Sights
Sunshine, hot dogs, friends, and the excitement of the game: Baseball is called America's pastime for a reason. Explore the 30 major league cities with a variety of road trip options, including a Boston to DC route, a loop through the Midwest, a dip into Toronto, a cruise along the West Coast, and more. From the ivy walls of Wrigley to Fenway's Green Monster and Dodger Stadium's gorgeous mountain views, experience every ballpark in the league and dive into local fan culture.
---
---
---
Mountain Bike Trails: North Carolina Mountains, South Carolina Upstate
This guidebook for the Carolina mountains recommends more than 105 bike routes.
---
Schwinn High Timber Youth/Adult Mountain Bike
---
Yellowstone to Glacier National Park Road Trip
You can watch Old Faithful from Observation Point, drive the 50-mile Going-to-the-Sun Road, spot everything from bighorn sheep to bears on a wildlife tour of Yellowstone's Lamar and Hayden valleys, and kick back with a craft beer in Bozeman. Hike the trails in Glacier or ski in Whitefish. Admire the reflection of the Grand Tetons as you kayak Jenny Lake or set up camp and stargaze late into the night.
---
Illinois: Your Camping Guide to Scenic Beauty, the Sounds of Nature, and an Escape from Civilization
---
Cast-Iron Camping Cookbook: Easy Skillet Recipes for Outdoor Cooking
There's nothing better after a day of hiking and exploring than a hot meal at your campsite. The 75 fast, easy, and creative recipes in this cast iron cookbook will make your camp kitchen the place to be. With one-skillet meals designed for fast prep, simple cooking, and quick cleanup, you'll always have something delicious for everyone—and more time to enjoy the outdoors.
---
Pre-Seasoned Cast Iron Skillet, 15-Inch
---
---
---
The Great Smoky Mountains: Blue Ridge Parkway and Shenandoah National Park
Extending from Virginia to northern Georgia, the Blue Ridge Mountains include Great Smoky Mountains National Park, the 469-mile-long Blue Ridge Parkway, and Shenandoah National Park, which includes the 105-mile-long Skyline Drive. The scenic roadways, spectacular overlooks, and numerous rocky crags offer magnificent views of layer after layer of mountains rolling off into the distance.
---
---
California Bucket List Adventure Guide
As you travel the distance from North to Central California and then all the way down the Pacific Coast to the border of Mexico, you'll have the time of your life getting lost in the Golden State's immersive beauty. From natural wonders like Whiskeytown Falls, to the famous streetcars of San Francisco, and the amazing Mojave Desert.
---
Clarks Maplewalk Moc Brown Ankle Boots for Men. You've got the plans, Clarks has the shoes. Waterproof dark brown leather uppers and a 6mm foam footbed surround busy feet with total comfort – so you can stick to your plans no matter the weather.
---
Hiking & Backpacking Santa Barbara & Ventura
Majestic waterfalls, sweeping vistas, granite-clad ridges, and hot springs―the southern Los Padres National Forest stretches across Southern California's incomparable scenery. Plan a day hike, a weekend backpacking trip, or a deep backcountry journey.
---
---
---
---
National Parks of the United States
National Geographic's wide-ranging travel guide to recreation areas, trails, historic sites, nature hikes, seashores, camping, and campgrounds is geared to everyone who loves outdoor recreation.
---
Coleman Skylodge Camping Tent
---
Coleman Cooler
Steel-Belted Cooler Keeps Ice Up to 4 Days | 54-Quart Cooler for Road Trips, Camping, BBQs, Tailgating & Outdoor Activities
---
---
50+ Things to Do on California's Central Coast
If you've ever wanted to experience the beauty and wonder of California's central coast, this travel guide has what you need to plan your next get away! This small but mighty travel guide includes the following:
The best beaches
Hiking trails
Scenic Drives
Wine Country of Edna Valley and Paso Robles
Marine Life viewing areas
Activities for travelers of all ages
---
Great Smoky Mountains National Park Map
With over 800 miles of mapped trails, the Great Smoky Mountains National Park map can guide you off the beaten path and back again. Some of the many recreation features include visitor centers, campgrounds, trail shelters, trailheads, boat ramps, scenic overlooks, interpretive trails and quiet walkways.
---
Coleman 4-Person Camping Tent
---
Elegear Double Sleeping Pad
4″ Ultra-Thick Self-Inflating 2-Person Camping Pad with Pillow & Built-in Foot Pump
---
Marmot Weekender Backpack (Sam's Club). The Weekender Backpack is ideal for keepings essentials organized and dry for all your short trips. Water-resistant exterior. Two front zippered pockets. Top and Side padded carry handles. Exterior Water Bottle Pocket.
---
---
Niagara Falls Uncovered: Embark on a Journey of Wonder and Beauty in the Heart of Nature
This meticulously crafted guide is your ultimate companion for discovering the breathtaking allure of Niagara Falls and its surrounding treasures from the mighty Horseshoe Falls to the serene Bridal Veil Falls. For the adventurous at heart, find exhilaration on hiking trails with panoramic vistas. Explore nearby gems on day trips, such as the renowned Niagara wine country.
---
---
Waterfall Coffee Mug, Dusk Time at Niagara Falls
---
---
Sierra North: Backcountry Trips in California's Sierra Nevada
The rush of trekking through nature, the thrill of experiencing new places, the reward of discovering beautiful sights—all of this awaits in the Sierra Nevada. The trips are organized around major highways and roads, so it's easy to choose your next adventure. Just pick an area, drive there, and go hiking. 80 trips that range from quick overnighters to 11-day excursions.
---
Victorinox Swiss Army Multi-Tool, SwissChamp Pocket Knife
---
Sierra South
This award-winning guide features 80 meticulously selected trips, from new routes to old favorites. Traverse the stunning wilderness areas and national forests of the region, including Kings Canyon National Park, Sequoia National Park, John Muir Wilderness, Ansel Adams Wilderness, and many more.
---
Georgia Discovered: Exploring the Best of the Peach State
The book includes a tremendous variety of destinations and activities for even the most discerning traveler, including craft breweries, lush vineyards, hiking trails, and historical icons. No matter what you're interested in, visitors and residents alike will find plenty to love in this book. BUY NOW!
---
Travel Backpack (Sharper Image). A must-have travel companion, the Travel Packable Backpack is the perfect bag to take along on your next journey.
---
---
Where Should We Camp Next?: A 50-State Guide to Amazing Campgrounds and Other Unique Outdoor Accommodations
---
Coleman Broadband Mesh Quad Camping Chair
---
3-in-1 Breakfast Station
Includes Coffee Maker, Non-Stick Griddle, and 4-Slice Toaster Oven
---
New York State: Getaway Ideas, Road Trips, Local Spots
Itineraries ranging from a two-week road trip to weekend getaways from the city, with ideas for art lovers, foodies, outdoor enthusiasts, foliage-seekers, and more. Recommendations for families, LGBTQ travelers, seniors, international visitors, and travelers with disabilities.
---
---
Catskill Park Map
The Shawangunk Mountain Scenic Byway is noted for those wishing to take in the scenery by car. Public fishing easements, footbridges, swimming areas, snowmobile parking areas, boat launches, covered bridges, waterfalls, ski areas, and other points of interest are clearly marked.
---
Weber Go-Anywhere Gas Grill
---
---
The Camp Dutch Oven Cookbook: Easy 5-Ingredient Recipes to Eat Well in the Great Outdoors
---
Lodge Seasoned Cast Iron 5-Piece Bundle
10.5″ Griddle, 8″ Skillet, 10.25″ Skillet, 10.25″ Dutch Oven, and Lid
---
---
---
UGG Women's Adirondack Boots
---
Aquafina Water, 16.9 fl. oz. (Pack of 24)
---
Coleman Cooler | Steel-Belted Cooler Keeps Ice Up to 4 Days
---
Canada's Lake Ontario Uncorked: Wine Country Road Trips from Niagara Peninsula to Prince Edward County
---
---
National Geographic Guide to the National Parks of Canada
---
---
Hamilton Travel Guide 2023: Beyond the Falls: The Ultimate Guide to Canada's Waterfall Capital
---
North Carolina's State Parks
The Best Trail Adventures from the Appalachians to the Atlantic. North Carolina's state parks reflect the natural abundance and variety in the Tar Heel State, with preserves located in each of the major regions from mountains to coast.
---
Venture Pal Ultralight Backpack
---
Canada: Banff National Park Scenic Drives
---
National Geographic Road Atlas 2024: Adventure Edition [United States, Canada, Mexico]
---
---
Discover all the hidden gems from soaring peaks to ancient glaciers. Unlock the secrets of the great outdoors and explore the mesmerizing wildlife. Indulge in thrilling outdoor pursuits and create memories that will last a lifetime.
---
UGG Men's Emmett Duck Boot Snow
---
The RV Camping Bible
Find the perfect spot for your RV stay, whether you prefer amenities or a more rustic experience. Discover the countless benefits of The RV Camping Bible. It's time to take action and start your journey towards a lifetime of extraordinary experiences. Your dream adventure awaits. It's time to hit the road!
---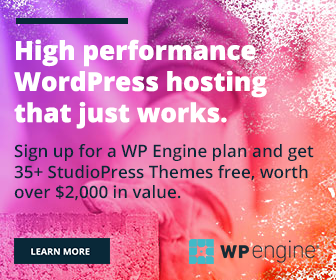 ---
50 States, 500 Campgrounds: Where to Go, When to Go, What to See, What to Do
Discover the top tent and cabin campsites, as well as RV resorts and glamping destinations around the United States and Canada. Choose from 10 sites in each state, Western and Eastern Canada, the U.S. Virgin Islands, and Puerto Rico, including a cabin at Yogi Bear's Delaware Beaches Jellystone Park Camp Resort; a tent near the stunning waterfall at the Grand Canyon's Havasupai Campground; or a cozy yurt in the Rocky Mountains of Colorado.
---
Coleman Evanston Screened Camping Tent
---
Coleman RoadTrip Portable Grill
---
---
United States, Northeast Map
---
Georgia and South Carolina: A Guide to the States' Best Waterfall Hikes
---
Timberland Men's Anti-Fatigue Hiking Waterproof Leather Mt. Maddsen Boots
---
Nebraska: 50 Travel Tips from a Local
By the time you finish this book, you will be eager and prepared to discover new activities at your next travel destination.
---
---
Timberland Women's Norwood Mid Waterproof Boots
---
Waterfalls of the Blue Ridge: A Guide to the Natural Wonders of the Blue Ridge Mountains
Waterfalls are nature's most captivating wonders. These hidden spectacles seem to hold all the secrets of the forest. The hills of the Blue Ridge harbor an incredible number of waterfalls. Hundreds of named falls―and perhaps thousands more―wait to be discovered any time of year.
Waterfalls of the Blue Ridge takes you into two states, three national parks, three wilderness areas, four national forests, eight state parks, and more!
---
---
Samsung Galaxy S23 Android SmartPhone. 128GB Storage, 50MP Camera
---
Best Road Trips in the USA: 50 Epic Trips Across All 50 States
---
Coolife 3-Piece Luggage Set
The set offers a carryon luggage, a checked luggage, a large luggage, a weekender travel bag and a toiletry bag.
---
Yosemite Day Hikes and National Park Map
Plan a trip to a park with options for everyone, from multi-day backpack trips to short hikes in Yosemite Valley. 18 diverse hikes for all hiking enthusiasts.
---
---
Colorado: Scenic Drives, National Parks, Best Hikes
Full coverage of Denver, Boulder and the Northern Front Range, Rocky Mountain National Park, Steamboat Springs and Northwest Colorado, Vail and the Central Rockies, Aspen and the Roaring Fork Valley, Mesa Verde and the Southwest, Colorado Springs and the Southeast.
---
---
Virginia Road Trip Map
National Geographic's Virginia Guide Map is an unparalleled and expertly researched guide to the "Old Dominion." The main map shows the road network, with clear designations for free access and toll highway; interstate, state and country routes; other paved and unpaved roads; and scenic drives with their waysides stops. Major highways are shown with mileage markers.
Pinpointed are hundreds of points of interest, national and state recreation areas, visitor centers, ski areas, hospital and airports. Inset maps cover some of the largest cities and metropolitan areas, including the Washington DC area, Richmond, Charlottesville, Roanoke, Lynchburg, Colonial National Historical Park and Hampton Roads. Visitor information and inset maps are shown for Shenandoah National Park and the Blue Ridge Parkway scenic drive.
---
Guides to Mountain Hiking Adventures
Exploring the Great Smoky Mountains
Backpacking Trips with Friends and Family
Guides to Overnight Camping Adventures
Wine Country Hiking and Wine Tasting Adventures
Guides to Hiking New York and New Jersey
Guides to Backpacking, Cycling & Hiking Canada
Backpacking and Hiking Safety Guides
Inspiring Travel Getaway Destinations
Guides to Cycling and Hiking in California
Guides to Planning Your Camping and Hiking Trip Adventure
Camping, Hiking, and Mountain Biking in the Blue Ridge Mountains
Practical Guides to Hiking in Georgia, North Carolina & South Carolina
---
---
Guides to Your Next Road Trip Adventure
---
---