How to Earn Full-Time Income From Blogging
Start your own blog and turn it into a moneymaker. No matter where in the world you live, you will be able to earn a good living.
BLOGGING TIPS FOR WRITERS
---
Lucrative Blogging Tips For Writers
In this vast sea of blogs, how can you write one that stands out and becomes the basis for a money-earning business? It begins with setting up your blog to attract a loyal readership.
Once you build an audience, there are several ways you can earn income and affiliate marketing commissions from your blog audience.
---
Setting Up Your Blog to Earn Money
Many blogs don't attract readers because they lack basic elements of design and usability that make blogs appealing, says Seattle WordPress trainer Bob Dunn. Dunn's blog, BobWP, is the platform on which he's built his business. So, how do you create an attractive blog?
Free blog platforms have limitations that make it hard to look professional, and some free platforms prohibit eCommerce.
---
If you're serious about blogging, pay for a host and use WordPress—it's now the dominant blogging platform.
---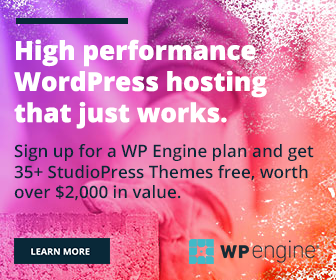 ---
Note: This site has a marketing affiliate relationship with advertisements. I may receive a small referral fee or commission if you sign up for services or purchase a product.
---
8 Tips to Set Up Your Blog for Success
CLEAN UP THE DESIGN. No matter how wonderful your writing is, if your blog is a clutter of tiny type, dark backgrounds, multiple sidebars, and flashing ads, readers will leave. Dunn says, begin with a simple, graphical header, title, and tagline that quickly communicate what your blog is about. You have just a few seconds in which to convey what you write about before readers leave, so be precise.
---
2. PICK A NICHE TOPIC. While most social media influencer blogs ramble about whatever the author feels like discussing that day, business-focused blogs stick to a subject or a few related topics. This allows you to attract and keep readers interested in your subjects.
---
---
3. CREATE USEFUL CONTENT. Write with your readers' needs in mind, rather than about your own interests, says Mexico-based Jon Morrow. His blog, Boost Blog Traffic, earned $500,000 in 2012. If you don't know what readers want, Morrow says, take polls and ask questions to find out.
---
4. WRITE STRONG HEADLINES. If you want readers to find your posts online, your headlines need keywords and phrases related to your topic to help them rank well in Google searches. You can do keyword research free using Google's Keyword Tool. Headlines also need to be lively and interesting to draw readers.
---
5. USE BLOG STYLE. Blog posts are different from magazine articles because of how people read—make that skim—online. Good blog post paragraphs are short, often just one or two sentences. Posts with bold subheads or bulleted or numbered lists are easy to scan and often enjoy higher readership.
---
6. MAKE SHARING YOUR BLOG POST EASY. To grow your audience, you need readers to spread the word. Make that easy with one-click sharing buttons for Facebook, Twitter, Pinterest, LinkedIn, and other popular social media platforms. You should be active in these platforms, too, building relationships with influential people who might send you readers.
---
---
7. START GUEST-POSTING. One of the fastest ways to build your blog audience is by posting on popular blogs with lots of traffic. Your guest post will give you a link back to your blog and allow readers to find you. Think of this as an additional marketing strategy for your blog-based business.
---
8. BUILD AN EMAIL LIST. The best way to stay in touch with readers and followers is via an email list visitors are encouraged to join. With Constant Contact, you can add a subscribe form to your site for visitors to sign up to receive updated news.
---
---
"The big secret to making money from blogging is to get serious about marketing." ~Jon Morrow
---
BLOGGERS, VLOGGERS & PHOTOGRAPHERS. The EOS M50 Mark II camera provides you with a high-performance and portable camera so you can use it practically anywhere and get the quality, high-resolution 4K or Full HD results to make you and your subjects look great.
It also lets you vlog to share with your followers, friends, and family; and supports vertical video to accommodate whichever social platforms you use. The included EF-M 15-45mm lens is compact to match the camera and versatile so that you can use it in various situations.
Also provided in this kit is the lightweight Canon Tripod Grip HG-100BTR so you can stabilize the EOS M50 Mark II camera on a table, counter, or another surface to help you get clear and steady pics or video, and a detachable Bluetooth® enabled remote to operate the camera from a distance and be part of the scene.
---
---
Clever Ways to Start Earning Income From Your Blog
Once your blog is set up to entice readers, you're ready to experiment with ways to generate income from your blog.
---
---
Freelance Gigs
Add a "Hire Me" tab to your site to begin attracting freelance blogging gigs from online businesses and publications.
That's the approach U.K.-based writer Tom Ewer took when he launched his blog, Leaving Work Behind. A brand new writer at the time, Ewer quickly got a couple of freelance blogging clients by applying to online job ads. More clients approached him after seeing his guest posts on big blogs and finding his blog from there. Ewer was soon blogging for pay about topics including WordPress and government contracting.
By late 2012, he earned $4,000 a month as a paid blogger at $100 a post and up, working part-time hours.
---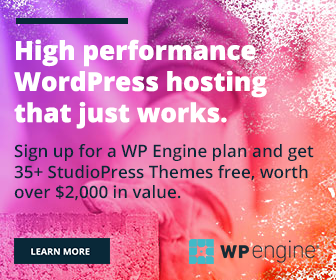 ---
A similar strategy worked for Nigerian blogger Bamidele Onibalusi, who began his online-earning-themed blog, YoungPrePro, when he was 16.
By 2012, he made $50,000 a year writing for blog owners who learned of him from dozens of guest posts on top blogs, including DailyBlogTips and ProBlogger. He's blogged for paying clients in the United States, United Kingdom, Greece, and elsewhere about real estate, accounting, and weight loss. Onibalusi says he impresses prospects with long, highly useful posts with solid keywords that attract an ongoing stream of readers.
He says, "Google has sent me most of my business."
---
---
Real Estate Blogging
Do you have a website that truly draws leads to you without you being there? Most real estate agent websites are like electronic business cards—absolutely static and ineffective at doing its job: attracting prospects and capturing their contact information.
---
Real estate is primarily a relationship business. The single greatest reason why anyone will do business with you is because they either know you personally, know of you from a referral, or learn about you from a credible source.
That's because people buy from people they know, know about, respect, trust, and like on a personal level.
---
---
How to Apply This to Your Real Estate Business
There's a huge difference between mass-marketing with stay-in-contact programs, and nurturing a deep relationship… a relationship essential for becoming the stand-out choice for real estate services.
If you don't have monthly contact, your relationship never gets the traction needed to harvest business.
Nothing connects people to you more than when you actually recognize clients in your marketing.
Your blog must be something that is welcomed and valued by the recipient on its own merit.
---
It must contain information that is engaging, informative, helpful and seen as valuable in the eyes of your reader.
---
Over 555 Ideas for Real Estate Blogs
---
---
REAL ESTATE RELATED BLOG POSTS
Selling a House: Quick, Easy Fixes to Sell Your Home Faster
Money Matters: Insider's Tips to Buying a Home
Moving and Relocating to Atlanta, Georgia: Guide to Buying a Home
---
Providing people genuine value creates a dynamic that sets you clearly apart from other agents.
---
---
Make your blog content so irresistible, so compelling…readers cannot escape reading it.
---
Your blog posts must demonstrate that you are knowledgeable and competent in your profession. Make yourself an expert by becoming an authority on important real estate topics.
---
---
Courses and Coaching
When you've built your reputation through delivering helpful blog posts, you can sell your followers more advanced information.
---
Courses and coaching are the primary earners for Morrow's Boost Blog Traffic, which teaches a guest-blogging class and takes just 10 students at a time in his $10,000-a-head, five-month coaching course. The secret sauce in the guest-blogging class includes personal introductions to top blog editors.
---
Morrow attributes part of his earning success to hard work to improve the marketing campaigns for his paid programs. He says he's spent hundreds of hours testing and tinkering with marketing emails and promotional videos that help sell the courses. Now that he's refined his process, he says he needs to spend only five hours a week on his guest-blogging course. Affiliates do much of the selling of his blogging course for him.
---
"If you're just getting started with YouTube, or you're still a fairly small channel, getting seen is challenging! Pinterest is the main traffic source for our blog… As it is with many other bloggers. And yet, so many YouTubers have no idea of the potential that Pinterest has for growing their channel. So, why not introduce a new stream of traffic to your YouTube channel?
---
Diversifying your traffic sources gives you more business security." ~Katie & Linda, A Digital Education
---
---
TubeBuddy is a browser extension and mobile app that integrates directly into YouTube to help you run your channel with ease. Use a variety of tools to help promote your instructional and coaching videos across the web, including business brand promotional videos.
---
---
Blogging is not for every writer. It's a lot of work coming up with post ideas and writing several posts a month or even a week.
---
Product Reviews: Luxury Massage Chairs and Chic Recliners
Product Reviews: Best-Selling Popular Guitar Recommendations
---
It can be many months until a blog starts to earn money, and there are no guarantees it will ever catch on. But for writers with the drive to stick with it and a willingness to learn about blog marketing, the rewards can be rich. ~Canadian Freelance Writer, Carol Tice, Make a Living Writing
---
---
Affiliate Marketing Sales
Pat Flynn earns primarily through affiliate sales, a strategy in which a blogger receives a commission for selling someone else's product or service.
---
It's an approach that works best with a large audience. Smart Passive Income has more than 50,000 subscribers and gets 100,000 visitors a month. His audience includes many bloggers who need to set up their websites, so many of his affiliate products are tools or services that enable bloggers.
His top-selling affiliate product in 2012 was website host Bluehost, from which he typically now earns $20,000 or more monthly. He receives a commission every time someone signs up for website hosting through his unique affiliate links.
"I find products that help them get from A to Z," Flynn says. "They're recommended products I've actually used. You want to be sort of an expert in it."
---
---
Flynn builds loyalty by creating free blog posts that offer "high-value content that would usually require payment." Rather than slapping up ads that might annoy readers, he states that site links earn him a commission. Fans are happy to click and even send him thank you notes about the products he promotes.
Like many top-earning bloggers, he uses videos and podcasts to help promote his blog. More on joining affiliate networks later.
---

---
Get the Most Out of Your Blog
In these days of publishing and media change, writers have to build platforms and learn how to connect to audiences if they want to improve their chances for success.
There are many audience connections available to writers, but one of the most important is blogging.
Robert Lee Brewer has spent several years successfully blogging—both personally and professionally. Here's his quick list of tips:
---
Start Blogging Today. If you don't have a blog, use WordPress software to start your blog.
---
With WP Engine's StudioPress, you can build remarkable website experiences with the agility, performance, and intelligence that the market demands so you can drive your business forward, faster. WP Engine serves 90k customers in over 140+ countries.
---
WordPress is a great content management system that makes it easy to get started and run a content-driven business. Gain the peace of mind that comes with a site that's up and running smoothly, securely, and lightning fast as traffic volumes fluctuate.
---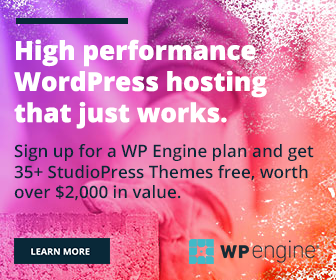 ---
6 Sure-Fire Tips to Improve Your Blogging Success
Start Small. Blogs are essentially simple, but they can get complicated (for people who like complications). He advises bloggers to start small and evolve over time.
Use Your Name in Your URL. This will make it easier for search engines to find you when your audience eventually starts seeking you out by name. Use your name as the title of your blog. I personally recommend at least getting YourName.com and YourName.net to get started. GoDaddy website domain names is the best place.
Figure Out Your Blogging Goals. Initially, your blogging goals may be to make a post a week about what you have already written or submitted. Over time, you may incorporate guest posts, tips, contests, etcetera.
Be Yourself. I'm a big supporter of the idea that your image should match your identity. It gets too confusing trying to maintain a million personas. Know who you are and be that on your blog, whether that means you're sincere, funny, sarcastic, whatever.
Post At Least Once a Week. This is for starters. Eventually, you may find it better to post once a day or multiple times per day.
Post Relevant Content. This means that you post things that your readers might care to know. Valuable and helpful posts will attract more visitors. Talking about yourself is fine and great. I do it myself. But if you share truly helpful advice, your readers will share it with others, and visitors will find you on search engines.
---
Post Relevant Trending Content
Check out Healthline Media's 2021 Health and Wellness Trend Forecast Series. Learn how you can add your voice to the conversation around empowering people's health.
Food & Nutrition Forecast. Food and nutrition content has boomed, and curious consumers are flocking to the media and platforms they can trust to decide on the right products for their own well-being.
Fitness Forecast. Every facet of the fitness space is continuing to transform, reflecting sweeping changes to how people want to work out and who they want to work out with — if anyone at all.
Vitamins & Supplements Forecast. From stress SOS to beneficial beauty, you will learn how your brand can get ahead in empowering consumer nutriment and well-being.
---
3 More Clever Ideas For Your Blog Posts
Title Your Posts in a Way that Gets You Found in Search Engines. The more specific you can get, the better. For instance, the title "Blogging Tips" will most likely get lost in search results. However, the title "Blogging Tips For Writers" specifies which audience you're targeting and increases the chances of being found on the first page of search results.
Link to Posts in Other Media. If you have an email newsletter, link it to your blog posts in your newsletter. If you have social media accounts, link to your blog posts there. If you have a helpful post, link to it in relevant forums and on message boards.
Write Well, But Be Concise. At the end of the day, you're writing blog posts, not literary manifestos. Don't spend a week writing each post. Try to keep it to an hour or two tops and then post. Make sure your spelling and grammar are good but don't stress yourself out too much.
---
Also, I recommend upgrading your software to get advanced features.
---
My most useful programs are Microsoft Office Home and Business Software for PC or MAC (Microsoft Outlook, Word, Excel, PowerPoint)
---
---
Find Like-Minded Bloggers
Comment on their blogs regularly and link to them from yours. Eventually, they may do the same.
---
Keep in mind that blogging is a form of social media, so the more you communicate with your peers, the more you'll get out of the process.
---
Respond to Comments on Your Blog(s). Even if it's just a simple "Thanks," respond to your readers if they comment on your blog.
After all, you want your readers to be engaged with your blog, and you want them to know that you care they took time to provide a comment.
Experiment. Start small, but don't get complacent. Every so often, try something new. It's all part of a process.
---
Use Images. Many expert sources state that images can improve SEO because it shows search engines that the person creating the page is spending a little extra time and effort on the page.
---

---
Make sure that the images are somehow complementary to the content. Don't just throw up a lot of images that have no relevance to anything.
---
Optimize Images Through Strategic Labeling. You can do this by ensuring the image file is labeled using your keyword(s) for the post. You can also improve image SEO through the use of captions.
---
---
Blog Design Tips for Bloggers & Writers
Design is an essential element to any blog's success. But how can you improve your blog's design if you're not a designer?
---
8 Fundamental and Easy Ways to Improve the Design of Your Blog
USE LISTS. Whether they're numbered or bullet points, use lists when possible. Lists break up the text and make it easy for readers to follow what you're blogging.
BOLD MAIN POINTS IN LISTS. This helps highlight the important points of your post.
USE HEADINGS AND SUB-HEADINGS. If your posts are longer than 300 words and you don't use lists, then break up the text by using primary headings.
USE A READABLE FONT. Avoid using fonts that are too large or too small. Avoid using cursive or weird fonts.
LEFT ALIGN. English-speaking readers are trained to read left to right. If you want to make your blog easier to read, avoid centering or right aligning your text (unless you're purposefully calling out the text, such as a quotation).
USE SMALL PARAGRAPHS. A good rule of thumb is to try and avoid paragraphs that drone on longer than five sentences when possible.
ADD RELEVANT IMAGES. Images can be compelling on blogs; make sure they're relevant to your blog post.
---
---
"Have fun with it. Passion is what really drives the popularity of blogs. Share your passion and enthusiasm, and readers are sure to be impressed." ~Robert Lee Brewer
---
---
Learn How to Blog in 5 Easy Steps
If you have an inclination to start a blog for your business website, you've already taken the first step—acknowledging that content is critical to your online success.
Once you learn how to blog, it represents a multifaceted tool helping you achieve a wide variety of goals for your business, including:
Drive sales and leads.
Engage with customers.
Build brand authority in your industry.
Increase website traffic.
Boost SEO and organic rankings.
---
A Systematic Approach to Creating Content For Your Blog
The act of creating content, however, isn't what drives these changes.
Being intentional about topics, making a good platform choice, and optimizing content will allow you to align top-level business goals with content in a way that's both effective at driving sales and successful at increasing traffic.
As you plan to start your blog and write your first great blog post, there are a few best practices to keep in mind. They offer a systematic approach to creating awesome content.
Lay a solid foundation.
Set yourself up for SEO success.
Create valuable content.
Promote your content.
Analyze your efforts.
---
If you want to start a business blog, do it right the first time around. Follow these steps to make sure your blog is set up for success.
Start by choosing the best platform for your blog. While there are many options available to you, WordPress is recommended.
If you already own a website that's hosted on WordPress, you're one step closer to laying that foundation. You'll simply need to set up your blog.
If you're not using WordPress, I urge you to consider switching. As a business owner, their resources, plugins, integrations, and partnerships with other big brands like WooCommerce will make your life much easier. GoDaddy Managed WordPress Hosting.
---
---
Search Engine Optimization is Crucial to Your Blog's Success
Having great search engine optimization (SEO) is critical for every business blog. With the right cues in place, search engines can find, rank and index your blog.
That means when people are searching for related topics, your site will show up.
Remember, one of the benefits of blogging is increased traffic to your site. However, once you learn how to blog, simply writing posts isn't going to give you that bump in traffic.
---
SEO Must be the Backbone of Every Post You Publish
This leads to another benefit of working with WordPress: plugins. Plugins expand the functionality of your site, and in many cases, handle much of the heavy lifting, so you don't have to learn the technical details yourself.
---
Create Valuable Content
There's a lot that goes into creating valuable content, which comes in as a close second behind SEO in terms of its importance to business blogging.
Here's what you need to know.
Valuable content starts with SEO keyword research, which will direct your content efforts and ensure your blog posts are found in search engines.
Start by compiling a list of keywords related to your business and the content you plan to create once you learn how to blog.
---
---
Keyword Placement Strategy
To get these keywords, simply think about what your business does and make a list. Put these keywords into a tool like Google Keyword Planner to get a list of the highest-ranking (most searched) terms for those topics.
Do this for all the major keywords for your business, creating various titles for each one.
Eventually, you'll likely have 20 to 30 top keywords, with a few titles for each, to focus on as a starting point.
The final step as you learn how to blog is placing your keyword in all the right places within the blog post itself. This includes:
---
The URL
The front of your headline
The first and last paragraph of the blog post
Sprinkled naturally throughout the content
The alt tag of any images included
At least one H1 (a subheader)
The meta description
---
Publishing Your Blog Posts
The next step is to determine how often you'll publish blog posts.
An analysis from Hubspot found a simple truth—the more you publish, the more your traffic grows. But, you'll also need to keep your blog objectives in mind.
So before you go publishing every blog post you can squeeze out, remember two important details:
1. QUALITY ALWAYS WINS OVER QUANTITY—Producing 16 half-baked blog posts each month won't likely result in a massive jump in traffic because Google will see that the content is not valuable.
2. YOUR GOALS ARE OF UTMOST IMPORTANCE—If your goal is to drive traffic, then yes, focus on producing a large volume of great content.
However, if you aim to drive high-quality leads that will convert, it would be wiser to publish fewer pieces and focus on creating and marketing those that are converting your visitors.
---
---
Blog Post Formatting
The final step is formatting your posts to encourage people to stay on the page, share your content, and engage with your brand. Here are a few guidelines to keep in mind:
---
MAKE IT EASY TO READ—Blog posts should be scannable, meaning people can read and digest them quickly and with ease. To do this, use bullets whenever possible and add headers to organize the content.
BE SOCIAL—Social sharing options should be easy to find.
AVOID DENSITY—Paragraphs should be short, with images and videos to break up the content. Include images that add value to your content, like charts, graphs, impactful imagery, and affiliate banners.
SHOWCASE YOUR BUSINESS. Create and publish professional-quality, mobile-responsive content in a matter of minutes. Create your online presence and build your email list with high-converting offers and opt-in forms.
Leadpages optimizes each template to look great on any device, whether desktop, tablet, or mobile. Easily track the real-time performance of your landing pages and Facebook ads, so you can optimize as you go.
START YOUR OWN SMALL BUSINESS SUCCESS STORY. Get Inspired with 100+ Landing Page Examples.
---
Promote, Promote, Promote Your Blog Posts
Once the content is created, it's time to promote to your various audiences.
If you're putting valuable time into creating blog posts, you want to make sure they're seen.
---

---
77 Ways to Pay It Forward and Change Lives
#PayItForward: Feel Free to CashApp Me or PayPalMe Today! I Appreciate It!
---
Share each new blog post on your social platforms (Facebook, Twitter, Instagram, Pinterest, Tumblr, LinkedIn, etcetera).
Don't forget to send emails at least once a month, so your customers and subscribers know it's there.
Set up all your shares for the week, rather than posting each one individually—which is both time-consuming and unnecessary. Just be sure to check in throughout the week and engage with followers who are commenting and sharing.
---
---
Get Started Today
Once you learn how to blog, there's no better time than now to start.
Build your foundation and create a plan to start producing high-quality content that drives leads, boosts your brand, and increases overall traffic.
Add new pages and blog articles as needed. Publish at least one or two blog articles per week.
---
If you want a business website that does everything you want it to do and doesn't require custom coding, WordPress is fantastic.
---
WordPress is one of the easiest and most robust ways to share your business on the web.
---
There are simpler platforms, but most don't offer the functionality that WordPress does. And there are a few equally robust platforms, but they're difficult to use for beginners.
WordPress, a content management system (CMS), is the ideal tool for entrepreneurs and companies to showcase their products and services, help their search engine ranking, and market themselves to prospective customers. It helps you share your written content, sell products and services in an electronic storefront, or even just share photos and videos of your work. This article includes content originally published on the GoDaddy blog by the following authors: Shawn Pfunder, Tom Ewer, Stephani Worts, and Christopher Carfi.
---
---
Professional Content Writers: Balance Your Writing and Your Platform in 8 Simple Steps
Professional writers today have many hats to wear—writer, blogger, social media manager, publisher, marketer—so it's no wonder the balancing act becomes a challenge.
This is especially the case when you're consumed by the writing vs. platform tug-of-war: either your writing is going well, or your platform is going strong, but rarely do the two coexist peacefully.
If the quest for balance between your writing and platform hasn't worked out very well, strive for harmony instead.
---
Step 1: Plan Platform Around Your Writing Schedule
Your writing must always come first; otherwise, there's no point in building a platform.
The further ahead you plan your writing schedule, the easier it will be to plan your blogging schedule.
Doing so will give you a bird's eye view of how much time you'll have to devote to any blog- and social media-related tasks to take on.
---
The key to building a successful platform is consistency. To be (and stay) consistent, create your writing schedule, then take a look at the busiest portions of it: How much of your platform can you build during these times? Use this as your guide when creating your overall social media strategy.
---
Step 2: Align Your Writing Tasks With Blogging Tasks
The process of completing a blog article is identical to that of a freelance article, just on a smaller scale.
Organize your workday based on each phase of the creative process, and batch similar tasks together.
During brainstorming sessions, choose the next phase you'd like to work on.
While you're at it, create complementary blog post ideas. This will not only allow you to repurpose your works for multiple projects but will also spread your wings further within your chosen area of expertise.
---
Relevant Topic: Common Barriers Writers Face and How to Overcome Them (Novelists Inc.)
---
Step 3: Create an Index of Blog Post Ideas
There's nothing more frustrating than taking four hours to write a blog post that should've only taken an hour.
Alleviate the pressure by creating an index of blog post ideas. That way, when it's time to sit down and write a post, you can choose your next topic based on your current inspiration.
You'll look through your list of ideas and be automatically drawn toward certain ideas over others, making the writing process more fluent and less forced.
---
Step 4: Work on Blog Posts in Batches
The word "balance" makes you feel like you have to split your days evenly between all aspects of your life, which leads to feelings of being torn and distracted.
It's much easier to complete creative tasks when you're focusing on them individually.
Choose one day a week, depending on how often you plan to post, and only work on your blog posts.
---
Step 5: Create a Strategy for Social Media Accounts
Choose a specific focus for each of your social media accounts. An editorial calendar is just as important as it is for your blog.
In the social media world, sporadic, inconsistent social media posts are called "random acts of marketing."
Each social media platform has its own strengths you can use to create unique content.
---
---
Facebook has become more and more visual. Focus on stunning visuals your target audience will immediately share with their friends and followers.
---
Instagram is an American photo and video-sharing social networking service. Users can upload photographs and short videos, follow other users' feeds, and geotag images.
Users can connect their Instagram account to other social networking sites, enabling them to share uploaded photos to those sites. In March 2021, Instagram launched a new feature in which four people can go live at once.
---

---
Twitter is all about the headlines. Focus on making your headlines irresistible and watch your content spread like wildfire.
---
LinkedIn focuses on business networking and building your client base. Here you can concentrate on sharing intriguing articles and news that will help you establish credibility in your niche and help you make quality connections.
7 Posting Tips to Help Boost Your Personal Brand on LinkedIn (Social Media Today)
---
YouTube is perfect for the how-to guru. Create videos to help your audience improve their lives in big and small ways, and you'll stay top of mind when they need help in the future.
---
Pinterest took the social media world by storm, combining stunning imagery with ultimate ideas in creativity.
Use Pinterest to help your followers make their dreams a reality. it isn't actually a social media site… It's a search engine… and it has more in common with YouTube and Google than it does with Facebook or Instagram.
This means that you can still reap the benefits of a pin you saved months or even years down the track
---

---
Step 6: Curate Content for Social Media Accounts
You know how important it is to share quality content through your social media networks, but how do you go about doing so without it taking over your life? Browsing the internet is a tricky business.
Even if you subscribe to targeted blogs, you still have to sift through dozens of emails, dozens of shares, and dozens of tweets. If you're not careful, hours could go by before you realize you're lost in the information sea.
There are some handy, convenient, and free content curation tools. Instead of spending hours scouring every blog for information to share, these tools will help you curate the best possible content for your readership.
---
Google and Yahoo! Alerts—Choose search queries you want to be kept in the loop about, and have the results sent directly to your inbox as they happen, once a day or once a week.
Quora Digest is also a good source. Quora is a place to gain and share knowledge. It's a platform to ask questions and connect with people who contribute unique insights and quality answers. This empowers people to learn from each other and to understand the world better.
---
Step 7: Create a Separate Email for Subscriptions
"Admit it: there's nothing that clutters your mind than a cluttered inbox. To alleviate said cluttered feeling, you spend hours reading and responding to all of your emails.
Your inbox is eventually empty, and you feel a sense of accomplishment… for about five minutes until the next flood of emails come in and you realize you haven't accomplished one word of writing." ~Krissy Brady, Written By Krissy.
If you want to boost your daily productivity level, the best decision you'll ever make is to create a separate email account specifically for a mailing list and blog subscriptions.
Your primary inbox will then be dedicated to your work, which you'll be able to focus on distraction-free.
---
Step 8: Schedule Your Social Media Posts in Advance
Scheduling your posts in advance comes in handy. Use a scheduling program like TAILWIND and define a posting routine for each social media account.
Decide how many times you'll post to your Facebook Business Page, Twitter account, Instagram, Pinterest Business Page, and others, and also decide on when.
---
You can set up your scheduling program to automatically launch your posts at specific times so you can focus entirely on the quality of your content.
---
Scheduling in advance means you'll have one less excuse to procrastinate during the week. Instead, unwind at the end of your productive day by engaging with your followers.
Tailwind is the social media scheduling tool that gets real results in less time.
---

>
---
Earn Income from Your Books and eBooks
Build a significant following on your blog, and you can earn well writing and selling your own books and ebooks.
Ebook sales kicked off the blog-earning career of Pat Flynn, a southern Californian who first had modest blog-monetizing success with an ebook he wrote on how to pass an architectural exam.
He started the Smart Passive Income blog to dissect that success. His second blog went on to greatly surpass the original project, bringing in over $200,000 its first year alone.
---
That strategy has been successful for Jeff Goins of the writing and social-change blog, GoinsWriter. GoinsWriter has loyal fans who help drive more than $3,500 a month in sales of his two low-priced ebooks.
Goins first creates excitement around his ebooks by blogging about the upcoming release first.
Then, as the publication date nears, he gives more than 100 diehard fans a free PDF of the ebook in exchange for Amazon reviews. When he officially publishes a few days later on Amazon and elsewhere, the glowing reviews help encourage thousands of purchases. The reviews and frequent downloads keep his ebooks ranking highly for the writing category, which drives more sales.
Links in the eBook also help bring more blog readers.
---
Design Your eBooks with Canva Pro
With Canva Pro, you get everything you need to design like a professional. Time-saving, money-making, life-changing tools.
---
---
As a brand or business, you want your website to be the hub of your online presence, and you want people to easily be able to pin your blog posts and page content to their own social networks.
Whether you want to point Pinterest users back to a blog post, or simply get them to save an inspirational quote, Canva has thousands of graphics in various shapes and sizes that will allow you to create a design that stands out.
There are hundreds of templates to choose from. Using templates will save you a lot of time. You don't need design skills to make stunning creations. 100+ design types for branded images, social media posts, Infographics, presentations, and more.
---
---
Earning Commissions Through Affiliate Marketing Networks
If you have a personal or business website or blog, you could be missing out on opportunities to earn additional income with affiliate marketing.
What is affiliate marketing? Affiliate marketing allows you to make money (earn a commission) for recommending products and services to your followers.
You get paid when someone signs up for a service or completes the purchase of a product, or other eligible requirement.
---
How Does Affiliate Marketing Work?
If you want to make money with affiliate marketing, you need to join affiliate programs, where you will receive unique links that track every time you send a customer to the program.
The reason why I love affiliate marketing is that is one of the most passive ways to make money with your blog!
You can create a post or a review and still generate passive income years down the line with very little work needed to maintain it.
---
How Much Can You Make with Affiliate Marketing?
There is no limit as to how much money you can make. For beginners, it does take time to get the amount of traffic and followers who are interested in your affiliate products and services.
---
---
If you are a social media influencer, you have already built up a substantial number of followers.
Many people have mastered affiliate marketing in their niche area and claim to be making thousands of dollars a month.
Of course, they have been doing this for some time now so they are able to generate passive income for years after they posted some information.
---
How To Get Started With Affiliate Marketing
The first step is to apply to the best affiliate marketing programs. You can do some online research for programs that fit within your niche area.
If you are a blogger, choose a niche that you are targeting, such as fashion, health and wellness, beauty, food and recipes, sports, self-help, etcetera.
If you are self-employed or a business owner, look for programs that complement your business.
---
For example, ShareASale, FlexOffers, Rakuten Linkshare, and CJ.com (Commission Junction) has a broad range of reputable companies from which to choose from. However, getting approved is a process.
The advertisers are choosy about their affiliates and want to review your profile and business sites, estimate how many followers you have and how many potential customers you will have.
---
Apply to the best affiliate marketing programs
Once you are part of their affiliate programs, you will get custom links to use on your blog and other websites.
These links will send your readers to the affiliate website and you'll get a commission every time someone purchases through your link.
… Earn money!
---
Start your own blog and turn it into a moneymaker. No matter where in the world you live, you will be able to earn a good living.
---
FLEX OFFERS has a wide range of companies offering many, many products and services to choose from, depending on your niche area. Signing up as an Affiliate is a simple and easy process.
---
---
Join ShareASale. Earn Cash! Find products and services to promote on your website, blog, and other social media sites. Get paid commissions! Join Now!
---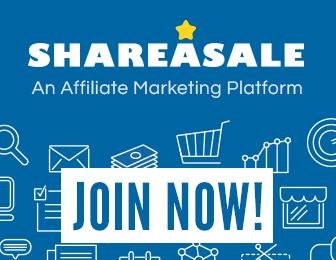 ---
Join the Rakuten/Linkshare Affiliate Network
---
---
Maximize Your Blog Business for Profit in 2022
Boost Your Limited Thinking With Affluent Thoughts
---
---
How to Earn a Full-Time Income from Blogging
---
Start your own blog and turn it into a moneymaker. No matter where in the world you live, you will be able to earn a good living. BLOGGING TIPS FOR WRITERS Lucrative Blogging Tips For Writers In this vast sea of blogs, how can you write one that stands out and becomes the basis for…