---
The Airbnb Market is Booming. Becoming an Airbnb Host is a Popular Way to Earn Additional Income through Home-Sharing and Short-Term Vacation Rentals.
An Airbnb is a residential property offered to travelers on a short-term basis—a house, a condo, a single room, a loft, a basement apartment, a boat, a beach home, a mountain cabin, a vacation rental home by owner, etc.
Presenting an attractive space in photos—and providing information about all the local amenities, events, and attractions will attract more guests.
---
---
Airbnb Rental Business
Beginner's Guide to Starting Your Own Airbnb Rental Business and Becoming Financially Independent.
According to Airbnb's official reports, hosts have earned nearly $60 billion in the United States alone. This is largely due to the high cost and limited accommodation options of hotels, making Airbnb an attractive alternative for both hosts and guests.
This phenomenon has created a new breed of entrepreneurs, offering them financial stability and a reliable source of passive income. Airbnb Rental Business for Beginners
This guide also provides effective communication strategies, from interacting with guests to soliciting 5-star reviews—the perfect toolkit for building your reputation.
Remember, the essence of Airbnb lies in building strong relationships with guests to boost your popularity. Who knows? You might just become the next Airbnb Superhost!
---
How Did Airbnb Begin?
In 2007, cash-strapped Joe Gebbia and Brian Chesky lived in San Francisco. Every year a design conference came to town, filling every hotel room. Being savvy entrepreneurs, they thought, "Why not rent out our floor space in our lounge room?" So, they went out and purchased 3 Air Bed Mattresses. They advertised it on their website, which they called Airbed and Breakfast. A week later, they had their first guests at $80.00 a night.
---
King Koil Luxury Air Mattress Queen with Built-in Pump
---
The Airbnb Story: How Three Guys Disrupted an Industry, Made Billions of Dollars … and Plenty of Enemies
---
This site has an affiliate marketing relationship with advertisements. I may receive a small referral fee or commission if you sign up for services or purchase a product. This allows me to continue to create content.
---
The Accidental Airbnb Host: Your Room-By-Room Expert Guide to a 5-Star Guest Stay
Airbnb has gone from a niche offering to a hospitality giant. With low barriers to entry (all you need is an Internet connection and an extra bed), Airbnb has given rise to a whole new profession: The Accidental Airbnb Host. This book guides brand-new hosts with room-by-room tips for a 5-star, smooth-running rental. From creating a successful listing to stocking the perfect kitchen to decorating tips that put guest comfort first, this book will help you go from "Accidental Host" to "Kick-Ass Host" in no time!
---
Welcome to Our Airbnb: Enjoy Your Stay Plaque
---
Airbnb Business Blueprint
A Step-by-Step Guide for Beginners and Advanced Users to Launching and Growing Your Rental Empire | From Listing Your Space to Building a Thriving Business
Expert-proven strategies to maximize your income, delight your guests and become a highly successful host. The top 11 secrets (that nobody will tell you) to supercharge your earnings and create unforgettable guest experiences to increase your cash flow. Airbnb Business Blueprint
---
---
Airbnb Business, Updated Edition
How to Start Your Highly Profitable & Fully Automated Short-Term Rental Business. Proven Methods & Latest Tips to Become a Successful Superhost
In Airbnb Business, you'll learn how to get started the smart way on Airbnb, but most importantly, how to stand out from the competition, maximize your earnings, and automate your business.
---
---
SafeRest Mattress Protector, Twin, Full, Queen or King size
---
How to Start a Successful Airbnb Business
Earn Full-time Income on Autopilot with a Profitable Airbnb Business, even if you're an absolute beginner.
---
Casper Sleep Element Mattress Available on Amazon
---
LuxClub 6-Piece Silky Soft Sheet Set
Bamboo Sheets, Deep Pockets 18″ Eco-Friendly Wrinkle Free Cooling Sheets
---
How To Start a Profitable Airbnb Business in 4 Weeks
From the challenges, learning opportunities, and benefits of becoming an Airbnb host to confidently owning multiple listings with pride, MONEY HOSTS: How to Start a Profitable Airbnb Business in 4 Weeks is the ultimate step-by-step guide to creating passive income through the vacation rental industry.
---
---
Keurig K-Express Coffee Maker, Single Serve K-Cup Pod Coffee Brewer
---
Please Do Not Leave Dishes in Sink, Premium Acrylic Plexiglass Sign
---
Presto 22″ Electric Griddle (Amazon)
---
Utopia Kitchen Towels
12 Pack, 100% Ring Spun Cotton Super Soft and Absorbent Linen Dish Towels
---
The Beginner's Guide to Marketing Your Airbnb: How to Style and Promote Your Short-Term Vacation Rental Kindle Edition
---
Rachael Ray Cucina Nonstick Cookware Set, 12 Piece, Mushroom Brown
---
How to Set Up and Run a Successful Airbnb Business
The simple 6-step framework for launching an Airbnb listing from scratch.
The 4 primary types of Airbnb accommodations and which one you should use for your property.
How to calculate the profitability of your Airbnb listing—always look at these 5 factors.
Airbnb Insurance: What's included and what additional coverage you might need.
The 7 best safety tips for Airbnb hosts.
The subtle difference between a house manual and house rules.
3 core components of any effective Airbnb listing.
How to automate these behind-the-scenes processes for your Airbnb business.
---
---
Turn Off Lights & Lock Door Sign
---
---
The Ultimate Guide to Airbnb Success: How to Set Up a Successful Airbnb Business Making Over $20,000 Per Month
Are you looking to tap into the thriving Airbnb industry and generate a stable, lucrative income? Look no further. Written by Amlan Mitra, a successful Airbnb entrepreneur who has scaled his business to an impressive $40,000 per month, this book offers unparalleled, firsthand experience and knowledge. Amlan has successfully opened over 30 Airbnb properties throughout his career and now wants to share his secrets to help you achieve similar success.
"The Ultimate Guide to Airbnb Success: How to Set Up a Profitable Airbnb Business Making Over $20,000 Per Month in 2023" is your one-stop resource for turning your dreams of a thriving Airbnb business into reality. Whether you're a seasoned real estate investor or a newcomer looking to break into the vacation rental market, this book will empower you with the knowledge, tools, and confidence you need to build a profitable Airbnb empire.
---
Deadbolt Digital Smart Lock
Rental Hosts & Homeowners. Dermum smart door lock is a great solution for Airbnb short-term rental hosts, rental property management, and self-housing resident. Generate a passcode remotely and share it with your visitors. Easy to install in minutes with just a Phillips screwdriver. No extra drills are needed. No locksmith needed. Door handle is reversible for both left and right-handed doors.
---
---
---
---
LANE LINEN Bath Towel Sets
100% Cotton Towels for Bathroom, Luxury Hotel Towels, Zero Twist, Quick Dry Shower Towels, Super Aborbent Bath Towels (6), 6 Hand Towels, 6 Wash Cloths – Platinum (18 Pack)
---
---
Creative Scents Quilted Mirror Bathroom Accessories Set, 6 Piece Bath Set Collection Features Soap Dispenser, Toothbrush Holder, Tumbler, Soap Dish, Tissue Cover, Wastebasket
---
Eco Botanics Cleansing Bar Soap (Case of 100)
---
Bathroom Sign: Flush Only Toilet Paper
---
Airbnb For Dummies (Business & Personal Finance)
Airbnb For Dummies is here to help you prep your property and post your first listing on the wildly popular short-term rental site. Even if you don't have a house, you can become an Airbnb host. A spare room at your place, a camper, a boat, a treehouse, a castle―you can turn just about anything into an Airbnb and earn additional income hosting guests. You can even offer tours around your hometown.
This comprehensive resource helps you make your goals a reality, with details on how to get set up and navigate the platform and where to turn for info on local short-term rental rules, plus all the post-pandemic changes to travel and to Airbnb's policies.
---
Bedsure Quilted Bedding Sets
Elegant Diamond Pattern, Ultra Soft and Lightweight
---
Airbnb: How to Live for Free and Create a Lucrative Business: From the Perspective of a Superhost Kindle Edition
---
---
Airbnb Lifestyle
Airbnb Lifestyle is a guide full of practical advice which will teach you how you can create an Airbnb business that fits your lifestyle.
---
Swivel Accent Barrel Lounge Chair in Various Colors (Amazon)
---
Airbnb Investments for Beginners
Get started, uncover how to create financial freedom with Airbnb, and become a Superhost. Airbnb Investments for Beginners walks you through all the details. Get your property ready to receive the best ratings and visibility and attract more guests.
---
Outdoor Lounge Chair Recliners
---
Every Airbnb Host's Tax Guide
As a short-term rental host, you're entitled to many valuable deductions and other tax benefits. This book—the first of its kind—shows you how to make the most of your hosting business without risking problems with the IRS.
---
Metal and Glass Computer Desk
---
Personalized Wi-Fi QR Code Scanner Sign
---
Swivel Desk Chair with Armrests
---
Microfiber Duster, 9-Piece Set
Stainless Steel Extension Pole. Bendable Cleaning Duster for Cleaning Ceiling Fans, High Ceilings, Blinds, Furniture, etc.
---
---
Everlast 80-Jet Acrylic Spa
Everlast Spas Expression 80-jet Spa is a full-sized acrylic spa that's spacious enough for the whole family yet luxurious enough for quiet time at the end of the day. Streams of soothing hydrotherapeutic water target joint and muscle tension points for 6-7 people in the non-lounger model with two Captain's chairs with therapeutic neck/shoulder jets and a cooldown seat. Dedicated shoulder/neck jets in the captain's chairs provide powerful, soothing upright massage action that continues all the way to the toes with back, seat, and foot hydrotherapy.
---
Airbnb Parking Only Aluminum Composite Sign
---
Airbnb: The Travel Guide
Travel more, save money, and live like a local. A guide to using Airbnb the right way, avoiding the pitfalls, and enjoying richer, more immersive travel experiences.
---
---
Airbnb: Listing Hacks and Hosting Guide: The Complete Guide to Maximizing Your Bookings and Profits Kindle Edition
---
---
Airbnb Toolbox: How to Fuel Your Airbnb Listing to Work for You
A Workbook for Hosts: Includes Tips, Worksheets, Checklists & Templates
---
---
How To Start Airbnb Business with No Money: A Step-by-Step Guide to Launching a Successful Airbnb Empire with No Money
Being the perfect host is not just about providing a comfortable place to stay—it's about creating an unforgettable experience for your guests. Insider tips and tricks on how to exceed expectations, build rapport, and earn rave reviews. From personalized welcome gifts to insider recommendations, you'll leave a lasting impression on every guest that walks through your door. The Ultimate Guide on How To Start Airbnb Business With No Money!
---
---
---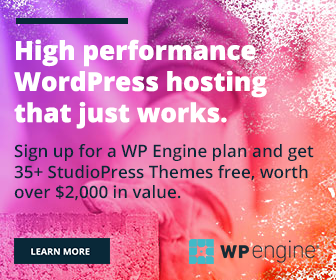 ---
The Airbnb Playbook: Your Complete Guide to Start and Manage a Profitable Airbnb Business
The Airbnb Playbook contains the collective wisdom and tools of three highly successful Airbnb entrepreneurs that have taken this business model and turned it into six and seven-figure income streams and now want to teach others to do the same!
---

---
How to Become an Airbnb Host, Make Money on Airbnb + Manage Your Vacation Rental
Before you invite guests to your home it makes sense to make sure your things are secure. And if you're sharing a space, you'll also want to take steps to keep yourself safe, and make your guests feel comfortable as they share your home.
If you're sharing a space, simple steps like adding a lock to the door of your rented room, tidying away personal items and setting clear house rules about what is and is not acceptable can all help.
---
Absolutely No Smoking or Vaping of Any Kind Sign
---
Please Turn Lights Off and Lock Door as You Leave Sign
---
If you won't be in the property at the time of guests arriving, make sure nothing valuable or fragile is left out, and consider creating an inventory for the property in case of any issues.
Being an Airbnb host can be a fun hobby, a side hustle to generate extra income, or a full-time job. It all depends on your personal preference, your space and how much time you have to dedicate to it.
---
---
Airbnb Essentials for Hosts and Guests
---
SoundAsleep Dream Series Luxury Air Mattress
---
Stoneware Coffee/Tea Mug Set
---
Vintage Textured Sage Green Striped Drinking Glasses
---
---
Amazon Basics 16-Piece Porcelain Kitchen Dinnerware Set with Plates, Bowls and Mugs, Service for 4
---
Amazon Basics Non-Stick Cookware 15-Piece Set
---
Creative Scents Bathroom Accessory Set
---
Gibson Home Zen Buffet Porcelain Dinnerware Set
---
Simpli-Magic Kitchen Towels, Pack of 15, Herringbone Multi-Color
---
Home Hero 25-Piece Kitchen Utensil Set
---
---
Building Lucrative Income with an Airbnb Business
Guests love Airbnb accommodations because they are more affordable and have more space and better amenities than hotels. Do you want to make money by renting your property, but you don't know how to make it lucrative? The Low Budget Beginner's Guide to Creating Passive Income with Vacation Rentals.
---
Things You Should Consider First Before Starting an Airbnb Business
How to list your property to make it appealing and attractive to potential guests.
3 types of Airbnb customers and how to give them a memorable stay on your property.
How to make your property appeal to a specific type of guest.
How to create a host profile that will build trust with your potential guests.
The 3 types of hosts — find out which type suits your situation.
How to analyze the Airbnb market — come up with ideas to make your business more profitable.
What makes a good business plan (hint: successful businesses have these key factors).
How to have your taxes reduced & exempted without resorting to tax evasion.
10 ways to market your Airbnb business — effective even if you have a low budget!
---
---
How to Start a Successful Airbnb Rental Business
---
---