---
Practical and cost-effective strategies to create and deliver powerful messaging that inspires action. Use compelling stories to your advantage, be personal, and write with a sense of urgency. Utilize social media and other digital technologies to broaden your reach.
---
Websites that convert visitors into donors
Email marketing and best practices
Digital advertising strategies
Social media for impact and meaningful engagement
---
The Beginners Guide to Fundraising
With this thorough and easy-to-follow book, you'll discover all you need to know to start collecting money for your cause.
---
This site has an affiliate marketing relationship with advertisements. I may receive a small referral fee or commission if you sign up for services or purchase a product. This allows me to continue to create content.
---
From the Ground Up: Digital Fundraising For Nonprofits
This book is designed to be a handy, easy-to-use handbook you'll want to have within reach. Ideal for someone starting their career in fundraising or someone that wants to bring their charity's digital program up to speed.
---
61 Simple & Profitable Fundraising Ideas For Youth Programs
Discover Tips to Earn More Money, Maximize Funds, & Create a Lasting Impact for Your School, Sports Team, Church Group or Non-Profit. With a focus on simple, practical, and profitable ideas, this book provides the ultimate roadmap for organizing successful and impactful fundraising campaigns. From creative fundraisers to time-tested classics, each idea is presented with tips and tricks to help you execute them flawlessly.
---
Uncover the Secrets of Charity Fundraising Events: Guaranteed to Increase Both Your Money in the Bank and Donor Satisfaction
The most comprehensive book ever written on charity fundraising events. Learn how to create successful charity auctions, galas, and other fundraising events from one of the nation's top event producers.
---
School Fundraising: So Much More than Cookie Dough
A must-have book for school administrators who work with the fundraising groups and the volunteers who manage them.
---
Making the Ask: The Artful Science of High-Value Fundraising
If you're a fundraiser or social entrepreneur keen to secure a significant gift for any social cause, you need to be able to ask the right people for the right money in the right way. But how do you do that?
---
The Non-Profit Marketing Guide: High-Impact, Low-Cost Ways to Build Support for Your Good Cause
A step-by-step walkthrough of creating an online and offline marketing program that will grow and scale with your organization. Create realistic marketing strategies and communications plans for non-profits of any size. Build and engage a community of supporters around your organization.
---
---
Get That Money, Honey!: The No-Bullsh*t Guide to Raising More Money For Your Nonprofit
Rhea Wong, a leading non-profit consultant, reveals her methodology to transform Breakthrough New York from a meager $200,000 nonprofit into a multi-million dollar organization. The secret is relatively simple: the right mindset, the right systems, and the right strategies.
---
How to Raise Money for Political Office: The Original Guide to Winning Elections Through Aggressive, Organized Fundraising
Developing a campaign narrative, budgeting, prospecting for donors, building a finance committee, and organizing your campaign office are all crucial to your success. Learn how to build a war chest with outstanding events, compelling letters, and engaging online fundraising.
---
The Simple Art of Fundraising: Easy Principles and Practices to Raise the Money You Need
Easy-to-follow steps you can enact right away to raise the money you need. This book will demystify the entire fundraising process, making you feel confident you know everything you need to know to start asking and keep creating.
---
GO FUND ME: Emergency Rent Assistance
---
---
Perfect Phrases for Fundraising
Precise language in a fundraising campaign is an absolute must. Your chosen words can make the difference between having your appeal read or tossed. This quick-access guide is packed with time-saving tips, message-crafting strategies, and ready-to-use phrases sure to get results in any campaign.
---
The Complete Guide to Writing Successful Fundraising Letters for Your Non-Profit Organization
Whether you are a nonprofit focused on the arts, charities, wildlife protection, religion, health, science, literature, or any other field, you will find valuable information in this book.
---
The Essential Fundraising Guide for K-12 Schools
---
Five Minutes for Fundraising: A Collection of Expert Advice from Gifted Fundraisers
---
Fundraising Ideas: A List of the Best Ways to Raise Money for Your Group or Cause
If you're looking for a guide to fun, creative, and lucrative fundraising ideas, this book is for you! If you've volunteered to help raise money for your group or organization, after the initial bout of enthusiasm passes, you might feel a little stuck. You know where you're starting from and what your ultimate goal is, but the journey in between remains a blur.
Fundraising and charity accretion are easier today and more productive in their outcome. All you need to know is the cause you want to devote your time and attention to and then borrow from the ideas in this book to create a platform for an invaluable and memorable contribution.
---
Blacks in Nonprofits: Grant Writers Edition
This book gives insider tips from the nation's top African American grant consultants who have won millions of dollars combined in foundation and government grants.
---
The Process-Driven Annual Fund: Turn Your Annual Fund Campaign into a Revenue Machine
Non-profit organizations that treat their donors with respect and have a genuine desire to create a relationship that's built on trust and loyalty will grow revenue. It's as simple as that.
---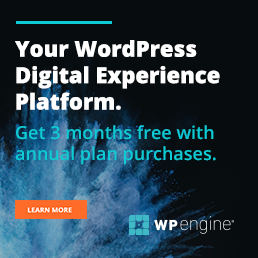 ---
Seven Secrets of Successful Fundraising: A Handbook for Both the Professional and New Fundraiser
There are key principles necessary for success in any sphere of fundraising. Then there are both established and newer methods of fundraising techniques and strategies that the modern and successful fundraiser needs to master.
---
Born to Raise: What Makes a Great Fundraiser Great
---
Fundraising Is Everything Done Before Asking for Money
From creating a plan for the first three months at an organization, to prioritizing the best way to apply their efforts, these tactics can be applied whether working at a small local non-profit or the chapter of an international charity.
---
Fundraiser Planner
This planner can handle all of your fundraising needs. Keep track of contacts, donors, team members, events, and so much more!
---
The Life of a Fundraiser: Making A Difference
---
Become a Fundraiser: The Strategies and Tools in Raising Money for Mighty Missions
Whether you're gathering pledges for an individual reason or a not-for-profit association, there are innumerable motivations behind why you or your association might have to fund-raise.
---
Golf Tournaments 101: The Guide Book for Charity Fundraiser Golf Outings
---
21 Tips for Highly Successful Fundraisers
---
RAISE IT!: The Reluctant Fundraiser's Guide to Raising Money Without Selling Your Soul
You have big dreams. Your "cause." You have a purpose and are on a mission to change the world. Everyone you share your big vision with loves it. But something happens when it comes time to raise money.
---
Secrets Make You a Successful Charity Fundraiser: Expert Tips to Hold a Fundraising Event: Double the Donation Silent Auction
Planning a fundraising event can seem overwhelming, but it doesn't have to be if you incorporate the right strategies into your process. This is the most comprehensive book ever written on charity fundraising events. Learn the secrets of how to create successful charity auctions, galas, and other fundraising events from one of the nation's top event producers.
---
Online Fundraisers: Targeted Planning and Successful Implementation
A "need to read" for all fundraisers, fundraising organizations, and NPOs looking to conduct online fundraisers!
---
---
How to Raise the Money You Need for the Causes You Love: Secrets from a Master Fundraiser
---
---
Fundraiser Rescue
Over 120 new original and unique fundraising ideas for nonprofits across the globe. All new Fundraisers that have never been seen before and come complete with sample logos and instructions on how to implement the idea and hold the charity event. When your nonprofit organization is in need of a fresh new fundraiser, Fundraiser Rescue is the guide for you!
---
Generation Impact: How Next-Gen Donors Are Revolutionizing Giving
Generation Impact offers targeted, practical advice to parents, families, and their advisors, as well as non-profit professionals―those who work closest with these next-gen donors―on how to engage, nurture and encourage them as they reshape major giving and make their mark on history. Help them channel their enthusiasm―and their wealth―to make the most positive difference in a world with such great need.
---
Going for the Gold: How to Become a World-Class Academic Fundraiser
---
---
BeneFactors: Why Some Fundraising Professionals Always Succeed
Contemporary fundraisers and development professionals are meeting a new and challenging set of obstacles as they go out into the world and attempt to raise money for their causes and organizations. A team of veteran philanthropy strategists and consultants delivers an exciting and practical playbook for modern fundraising that can be deployed in a variety of charitable and non-profit organizations and settings.
---
Effective Fundraising for Nonprofits: Real-World Strategies That Work
Whether your nonprofit has just gotten tax-exempt status or has been operating for years, its success depends on its ability to raise donations from individuals, companies, and institutions. The question you're facing is, "How do we make our voices heard and bring in the needed support?" Effective Fundraising for Nonprofits also provides creative grassroots strategies and dozens of real-life success stories.
---
How to Start a Successful Fundraising Campaign
---
---
---