How to Write a Persuasive Essay for Your College Application
Your essay provides one of the best opportunities to show that you are different from everyone else.
It makes a personal statement in ways that test scores, school grades, and other factual data cannot.
---
Your writing can be funny, imaginative, or serious, as long as it shows who you are—a unique individual.
Your challenge in writing a college application essay is to make yours stand out from the other applicants.
A college application includes fill-in-the-blanks, short-answer questions, and recommendations from others.
However, it also includes a biographical essay, which takes time to compose.
You may be asked to analyze your talents, your goals, and your strengths and weaknesses.
You have to do so concisely and in such a way that a stranger will not only get an idea of who you are but also feel confident that you will excel at the college or university to which you are applying.
SO, WHERE DO YOU BEGIN?
---
Your Starting Point in Writing a Persuasive Essay
One way to persuade people to see your point of view is to use humor. Laughter often gets people's attention and makes them more receptive.
One starting point is talking with the people who know you the best: teachers, neighbors, family members and ask them for ideas.
They may remind you of unique experiences or character traits that you may overlook. Your journal or diary may also inspire you.
Brainstorm, practice freewriting exercises, or listen to an audiobook to generate a topic and ideas for your essay.
---
---
When choosing a topic, focus on an aspect of your life that you believe will be interesting and memorable to those reading it.
---
How to Choose a Topic For Your Essay
Once you choose a topic, it's important to relax and write a good story about yourself.
Avoid topics that many others will likely choose, such as a summer job or vacation, unless you feel that your unique experience has a particular interest.
Also, avoid topics that show you in a negative light.
---
Instead of persuading the college that you are great, show them who you are, what you care about, and what the crucial points in your life have been.
---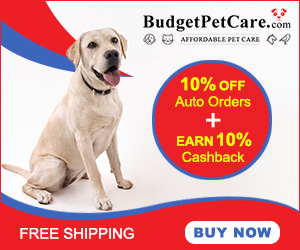 ---
Organizing Your Essay
Like any good story, your essay should be organized. An excellent way to begin organizing is to brainstorm.
For example, your hometown might be considering a law that would make jaywalking a crime.
That means pedestrians or bicycle riders who cross the street against the light or in the middle of the block could get ticketed just as motorists get ticketed for disobeying traffic signals.
Write a persuasive essay that argues for or against the passage of that law.
---
As you begin crafting your draft, think about the tone of your essay and the image you are presenting. Does it sound too negative? Is it overly self-critical, boastful, or pretentious?
Your story should interest readers and also sound natural, honest, and positive.
---
---
List 5 of Your Major Strengths
Write down five (5) of your strengths. Choose two strengths that might provide an appropriate focus for a college application.
What details and examples can you think of to support your strengths? For example:
Some people describe me as: always in a hurry; gentle, loving; committed to schoolwork; dedicated to music; a literature lover.
Activities to include: hobbies, languages, sports, schoolwork, creative writing, history
---
---
Note: This site has a marketing affiliate relationship with advertisements. I may receive a small referral fee or commission if you sign up for services or purchase a product. This allows me to continue to create content.
---
---
Sample Ideas to Consider
What is a memorable book you have read in the last year? Why is it unique?
What do you wish to be doing with your life 10 years from now, and how can a college education help you achieve that goal?
What clubs, teams, or organizations are you currently a member of, and why are they important to you?
If you could have lived during any other period, which era would you choose? Why?
---
---
Begin with a statement that your main idea is an answer to the question. Provide several examples, reasons, or details that support your idea.
---
"I am not a scholar of English or literature. I cannot give you much more than personal opinions on the English language and its variations in this country or others. I am a writer. And by that definition, I am someone who has always loved language. I am fascinated by language in daily life. I spend a great deal of my time thinking about the power of language—the way it can evoke an emotion, a visual image, a complex idea, or a simple truth. Language is the tool of my trade. And I use them all—all the Englishes I grew up with." ~Amy Tan, Mother Tongue
---
---
Free Write to Get Your Ideas Flowing
Think. Write. Ideas. Topics. Use a notepad or computer to begin writing.
Write your thoughts as they occur to you. Use sentences or phrases, single words or rhymed pairs, whatever comes to mind.
---
10 Amazing and Inspiring Whitney Houston Songs For Life
---
Write for a specified time without stopping.
Freewriting gets your ideas flowing. Do whatever is most comfortable and natural for you.
Your goal is to find a topic that really interests you and grabs the attention of the application review committee.
---
---
Creative Writing—The Short-Short Story
Short-short stories can have a tremendous impact because of their brevity. Many rely on surprise endings for their "punch."
In a fable, for example, the ending leads to a moral.
Whether you are creating a short-short story or your version of one of the classics, focus carefully on your purpose and grab the reader's attention right away.
The plot should be concentrated and straightforward, containing just essential events. The few characters can be types of symbols.
For example, the fabled ant and grasshopper represent particular personality traits.
Even the briefest tale can provide essential insights, such as inequalities in society or psychological issues.
List past experiences that you might be able to turn into a story.
Jot down notes for setting, character, plot, point of view, and theme.
If you are a creative writer, consider getting a website and publish your articles and short stories. You can get your domain name and starter website from GoDaddy.
---
After drafting your essay, share it with a teacher, parent, employer, or another adult who knows you well. Revise it based on the their recommendations. Consider these questions:
---
Does this essay answer the question and tell a good story?
Is it original and interesting?
Does it sound like me?
Is the opening engaging and the ending effective?
---
Set aside the essay for a few days. Then read it aloud so you can hear what the writing will sound like to a stranger reading it. Revise as necessary.
You can expect your essay to go through many drafts.
Tip: Save the initial draft. When you go back to make revisions, save it under another name, i.e., Draft 2_03.14.21 and so on.
This way, you can maintain a record of your original thoughts. Your most challenging work will be in revising as you pare down your writing.
---
If you don't have antivirus protection on your computer, laptop, smartphone, tablet, or other mobile devices, Get it Now! Let McAfee Keep You Safe Online!
---
Are You Applying to a Business School?
If you have experience with a family business, you might consider writing about your experience in assisting in business affairs.
---
Write About Your Family Business Experience
Managing a business is a time-consuming process. Business managers are busy people who are expected to accomplish a myriad of goals in a limited amount of time.
Time management is the process of allocating one's time effectively, and it is a crucial element of managerial success.
Once you know the value of your time, you can quickly identify the activities where it is cost-effective for you to spend your time.
However, not everyone has complete control over his or her daily schedule. It varies based on the type of business you run or the different levels of management.
Establish your priorities and goals.
Strategic planning involves determining your primary objectives, organizing, and getting things done.
Make a list of your short-term and long-term projects. Review and revise it regularly. Re-arrange in order of importance or deadline.
Time Management is a significant ingredient in your daily activities. Focus on activities that will yield the most results.
The Pareto Principle of time management states that 80% of your goals can be accomplished in 20% of your time if you allocate it effectively.
---
---
Develop a Business Marketing Strategy
Marketing is the link between your company and consumers. If you are to succeed, whether your company is profit-oriented or non-profit, consumers need to be served.
Marketing is a value-creating function. Time utility is created by having products or services available when the consumers want to purchase them.
Marketing is more than just selling. Buying and selling are the exchange functions of marketing.
All companies must "sell" their products and services to someone if they are to succeed.
Markets consist of buyers and sellers—those who purchase goods and services. Develop a marketing mix to satisfy your chosen market.
The marketing mix is a combination of your products/services, pricing, distribution, and promotion strategies.
Product strategy includes decisions about packaging, design, brand name, brand image, logo, etcetera.
The promotional strategy involves personal selling, advertising, and sales promotion tools.
Gauge the performance of your existing products and services. These elements must be skillfully blended to produce effective communications in the marketplace.
Your marketing mix is the mechanism that allows companies to match consumer needs with product offerings.
Your advertising communicates a simple message—Your Tagline!
---
Establish a Fictitious Brand Name
Perhaps you might be in love with a particular product or brand name. You can research more about the company and write an essay based on your experience using the products.
Good brand names are easy to pronounce, recognize, and remember. Brand names should give the right image to the buyer. Brand names must also be legally protectable.
Choosing an effective brand name is becoming more difficult since new product introductions are increasing each year.
Brand recognition means that the consumer is familiar with the product or service, such as AT&T, Coca-Cola, Burger King, Converse Sneakers, and ProFlowers,
---
---
Develop a Promotional Strategy
Today, a significant portion of advertising in the United States is informational.
Marketers often develop their promotional strategies to differentiate their products and services from their competitors.
The most common objective of a promotional system is to increase sales. A promotional mix consists of personal and non-personal selling.
Non-personal selling consists of advertising, sales promotions, and public relations.
Personal selling is done on a person-to-person basis with a potential buyer.
---
---
Other sales promotions include coupons, samples, free trial offers to encourage consumers to try the product or service.
Most advertising is aimed at the consumer. Marketing mixes require the use of multiple strategies to see which works best.
---
Need to Establish New Credit in your name. Start with a Secured Credit Card with a $200.00 deposit. No Credit Score Requirement. Easy application process. Note: Must have no active bankruptcy. Make your monthly payments on time each month, and you will build a positive credit history.
---
Build Up Your Credit History with a Credit Builder Loan While Saving for a Down Payment for a Car, Truck, SUV, Boat, Condominium, Tuition and Housing Costs, or other financial goals you might have.
---
---
Review and Finalize Your Essay
Think about how you will come across to your readers. A conversational tone and friendly approach is a style that many writers find effective.
Once you've gathered some ideas, re-read your notes on your thoughts, ask yourself "Which aspects of my character or personality does your essay reveal?"
Conclude your draft by reinforcing your main idea.
Have I focused on my topic?
Have I selected details that best convey my story?
Do my introductory and concluding paragraphs successfully perform their function?
Is my organization method appropriate to the topic and purpose of the essay?
Does my essay have correct grammar, usage, and spelling?
Have you capitalized names, places, course names, and all other proper nouns and adjectives?
Reflect upon your writing.
What do you like best about your essay?
What was the hardest part of writing it?
---
---
More Resources: A Complete Guide to the College Application Process
---
Money Matters: Guide to Blogging For Dollars
Start Promoting Retailer Products on your Web Pages and Earn Commissions. Join the FLEX OFFERS Affiliate Marketing Network Today! You can also Earn Bonuses with the Refer-a-Friend program.
---
---
28 Simple Tips For Living Green With Little Effort
Essential Things to Know About Cat, Dog, and Horse Pet Care
Moving and Relocating to Atlanta: How to Find Your New Home
Protect Your Family's Home Network
Money Matters: Tracking Your Income and Expenses
---
---
How to Write a Persuasive Essay for Your College Application
---
---
Your essay provides one of the best opportunities to show that you are different from everyone else. It makes a personal statement in ways that test scores, school grades, and other factual data cannot. Your writing can be funny, imaginative, or serious, as long as it shows who you are—a unique individual. Your challenge in…