---
Voices of Change. Voices of Hope. Inspiring women's personal achievements and their ability to speak out on behalf of the lives of countless others, they possess a compassionate heart and great strength of character.
---
Boldly facing diversity and discrimination, they continued to move forward despite obstacles before them. These women are true leaders who have advanced not just womanhood, but the world around them.
---
2023 History Channel This Day in Women's History Boxed Calendar: 365 Extraordinary Women and Events that Shaped History
From athletes to architects, pilots to politicians, women have shaped every area of history. Enjoy a year of powerful and courageous women role models with a page each day honoring some of the most remarkable achievements and legendary icons. One of the most relied-upon sources of historical material and maker of the #1 history calendar, HISTORY™ presents this empowering day-by-day celebration of extraordinary women throughout the ages and across the world!
---
This site has an affiliate marketing relationship with advertisements. I may receive a small referral fee or commission if you sign up for services or purchase a product. This allows me to continue to create content.
---
The Light We Carry: Overcoming in Uncertain Times by Michele Obama
"When we are able to recognize our own light, we become empowered to use it." ~Michelle Obama
---
---
Revolutionary Women: 50 Women of Color Who Reinvented the Rules
Discover the remarkable true stories of a diverse group of women who were trailblazers and leaders in their field, becoming visible icons of excellence in their communities and beyond. From making their mark on the big screen and in the halls of NASA to ruling on the courts of the US Open and the Supreme Court, their incredible stories will inspire you to embrace your authentic self and live your life in full color.
---
Herstory: 50 Women and Girls Who Shook Up the World
In this uplifting and inspiring book, follow the stories of fifty powerhouse women from around the world and across time who each managed to change the world as they knew it forever. Telling the stories of their childhood, the challenges they faced, and the impact of their achievements, each lavishly illustrated spread is a celebration of girl power in its many forms.
---
God's Superheroes: Amazing Catholic Women
This book introduces you to more than three dozen amazing Catholic women, including Saint Brigid, Saint Joan of Arc, Saint Josephine Bakhita, Saint Kateri Tekakwitha, Venerable Satoko Kitahara, Saint Teresa of Calcutta, Servant of God Thea Bowman, Saint Thérèse of Lisieux, and the Blessed Virgin Mary.
---
Formidable: American Women and the Fight for Equality: 1920-2020
The Nineteenth Amendment was an incomplete victory. Black and White women fought hard for voting rights and doubled the number of eligible voters, but the amendment did not enfranchise all women, or even protect the rights of those women who could vote. A century later, women are still grappling with how to use the vote and their political power to expand civil rights, confront racial violence, improve maternal health, advance educational and employment opportunities, and secure reproductive rights.
---
A Feeling of Belonging: Asian American Women's Public Culture, 1930-1960
---
Swarovski Sparkling Dance set, Round cut, Blue, Rhodium plated
---
Canadian Women Now and Then: More than 100 Stories of Fearless Trailblazers
Canadian women have long been trailblazers, creating art, making discoveries and setting records, and often battling incredible odds and discrimination in the process.
---
Native Women Changing Their Worlds
The 12 Native American and First Nations women featured in this book overcame unimaginable hardships―racial and gender discrimination, abuse and extreme poverty―only to rise to great heights in the fields of politics, science, education and community activism.
---
ThinkPad T14s Gen 2 Intel (14") – Storm Grey
---
Our Voices, Our Histories: Asian American and Pacific Islander Women
This volume is unique in exploring Asian American and Pacific Islander women's lives along local, transnational, and global dimensions. The contributions present new research on diverse aspects of Asian American and Pacific Islander women's history, from the politics of language to the role of food, to experiences as adoptees, mixed race, and second generation, while acknowledging shared experiences as women of color in the United States.
---
Book of Awesome Women Writers: Medieval Mystics, Pioneering Poets, Fierce Feminists and First Ladies of Literature
A celebration of the journeys and accomplishments of historical women who have worked to have their voices heard in black and white letters across the world.
---
Gold-Plated Greek Key Link Bracelet
---
A World History of Women Photographers
A magnificently illustrated history showcasing the work of 300 women photographers from all over the world. These are artists who never stopped documenting, questioning, and transforming the world, breaking down social boundaries, challenging gender roles, and expressing their imagination.
---
Sony ZV-1 Digital Camera for Content Creators, Vlogging and YouTube with Flip Screen, Built-in Microphone, 4K HDR Video, Touchscreen Display, Live Video Streaming, Webcam
---
A Corresponding Renaissance: Letters Written by Italian Women
Women's vibrant presence in the Italian Renaissance has long been overlooked, with attention focused mainly on the artistic and intellectual achievements of their male counterparts. During this period, however, Italian women excelled especially as writers, and nowhere were they more expressive than in their letters.
---
ThinkCentre M90a (23.8") All-in-One Desktop Computer
---
Nuestra América: 30 Inspiring Latinas/Latinos Who Have Shaped the United States
The stories in this book cover each figure's cultural background, childhood, and the challenges and opportunities they met in pursuit of their goals.
---
Extraordinary Women In History: 70 Remarkable Women Who Made a Difference, Inspired & Broke Barriers
These short stories seek to inspire and empower women of all backgrounds to dream big and break barriers by sharing the amazing achievements of truly unstoppable female heroes. From female daredevils and pioneering innovators to radical reformers, dedicated activists, leaders, wordsmiths, artists, veterans and more, inside you'll discover the lives and legacies of these once-in-a-lifetime trailblazers.
Paying homage to some of the greatest women the world has ever seen, Extraordinary Women in History is a testament to the power of dedication, courage, tenacity, and never giving up. Their stories will encourage you to take action and prove that barriers only exist to be broken.
---
Swarovski Sparkling Dance set, Mixed cuts, Clover, Pink, Rose gold-tone plated
---
Latina Empowerment Through Leadership: Mindful Stories from Inspiring Women
Leadership is about perseverance and knowing that you can empower yourself and come through ANY struggle. It's about knowing that "your place" is wherever the hell you want it to be, if you are willing to put in the work to get there.
---
Queens: Women in Power Through History
In a world historically dominated by male rulers, the women who sat on thrones of their own shine brightly. Some queens and empresses were born to greatness, while others fought their way to power.
---
500 Years of Chicana Women's History / 500 Años de la Mujer Chicana
The history of Mexican Americans spans more than five centuries and varies from region to region across the United States. The bilingual text, along with hundreds of photos and other images, ranges from female-centered stories of pre-Columbian Mexico to profiles of contemporary social justice activists, labor leaders, youth organizers, artists, and environmentalists, among others.
---
Swarovski Harmonia Necklace, Cushion cut, Gold tone, Gold-tone plated
---
Swarovski Harmonia drop earrings, Cushion cut floating crystals, Gold tone, Gold-tone plated
---
Powerful Female Immigrants Who Inspire Greatness: 24 Women 24 Stories 24 Movements
---
Multicolored Jade Bead Bracelet
Black jade, lavender jade, green jade, red jade, yellow jade and white jade.
---
The First Fifteen: How Asian American Women Became Federal Judges
In 1998, an Asian woman first joined the ranks of Federal Judges with lifetime appointments. It took ten years for the second Asian woman to be appointed. Since then, however, over a dozen more Asian women have received lifetime federal judicial appointments.
---
Jade "Blessings, Wealth and Longevity" Pendant Necklace
---
Musical Women Throughout History: The Women Who Fought for Music
Throughout the ages, women have harnessed the power of melody to make meaningful changes in our world. From visionary medieval composers to the Queen of Jazz and rock band frontwomen, they've stood at the cutting edge of breakthroughs in songcraft and sound. Now, tune in to inspirational lives of revolutionary women who rose above the noise and let their voice soar.
---
Yamaha Arius Series Console Digital Piano with Bench
---
Swarovski Further pendant, Intertwined circles, White, Rose gold-tone plated
---
Women in Italian Renaissance Art: Gender, Representation, Identity
---
Prophesying Daughters: Black Women Preachers and the Word
---
ThinkPad X12 Detachable (12″, Intel) Tablet
---
Catholic Women Preach: Raising Voices, Renewing the Church
---
Square-Cut Sapphire Huggie Hoop Earrings in 14K Gold
---
Femina: A New History of the Middle Ages, Through the Women Written Out of It
Oxford and BBC historian Janina Ramirez has uncovered countless influential women's names struck out of historical records. Only now, through a careful examination of the artifacts, writings and possessions they left behind, are the influential and multifaceted lives of women emerging.
---
100 Accomplished Black Canadian Women
Black Canadian women have not only distinguished themselves in their professional careers, but also strengthened, bolstered and uplifted their families, communities, professions, and the Canadian societal tapestry.
---
Teen Trailblazers: 30 Fearless Girls Who Changed the World Before They Were 20
---
SAMSUNG Galaxy A23 5G A Series Android Smartphone, 64GB, Wide Lens Camera
---
Revolutionary Women of Texas and Mexico: Portraits of Soldaderas, Saints, and Subversives
Eighteen portraits provide readers with a glimpse into each figure's life and place in history.
---
Bad Girls Throughout History: 100 Remarkable Women Who Changed the World
Bad Girls Throughout History is an empowering book for girls and women of all ages. From Maya Angelou to Ruth Bader Ginsburg, this gorgeously illustrated book celebrates 100 influential women who made history and made their mark on the world by being bad in the best sense of the word: they challenged the status quo and changed the rules. Some of the famous women featured in this remarkable book: Aphra Behn, first female professional writer; Sojourner Truth, women's rights activist and abolitionist; Ada Lovelace, first computer programmer.
---
The Women Who Make History Collection [3-Book Boxed Set]: Women in Science, Women in Sports, Women in Art
With infographics on topics like representation and pay equity in each book, this charmingly illustrated trilogy celebrates the success of the bold female changemakers who inspired the world and paved the way for the next generation of leaders.
---
We Won't Back Down: Severita Lara's Rise from Student Leader to Mayor
Lara's ascent from a willful child to the mayor of Crystal City, Texas all began with the Crystal City High student walkout in 1969.
---
Women in World History: 1450 to the Present
---
---
Valencia Key's Jewelry Storefront on Amazon: Black-Owned Jewelry Brand
---
Journey Across the Four Seas: A Chinese Woman's Search for Home
Flora Li fought her way through the education system and became one of the few women to get into the prestigious Hong Kong University.
---
A Women's History of the Christian Church: Two Thousand Years of Female Leadership
The book includes a timeline of women in Christian history, over 25 black-and-white illustrations, a glossary, and a list of primary and secondary sources to complement the content in each chapter.
---
Bold Women in History: 15 Women's Rights Activists You Should Know
This biography collection for kids explores 15 of these women—including Sojourner Truth, Alice Paul, and Ida B. Wells-Barnett—and how they used their skills and beliefs to create lasting change.
---
---
Isabel Zendal: The History of a Spanish Nurse and Her Humanitarian Work During the Smallpox Pandemic
Discover the inspiring story of how a nurse became the unsung hero of the first international medical expedition in history.
---
Swarovski Curiosa necklace, Floating chaton, Blue, Gold-tone plated
---
Twice as Hard: The Stories of Black Women Who Fought to Become Physicians, from the Civil War to the 21st Century
Jasmine Brown tells the stories of these doctors from the perspective of a Black woman in medicine. Her journey as a medical student already has parallels to those of Black women who entered medicine generations before her. What she uncovers about these women's struggles, their need to work twice as hard and be twice as good, and their ultimate success serves as instruction and inspiration for new generations considering a career in medicine or science.
---
Swarovski Energic drop earrings, Brown, Gold-tone plated
---
Women's Work: The First 20,000 Years: Women, Cloth, and Society in Early Times
---
The Woman's Historical Novel: British Women Writers, 1900-2000
---
Women Who Dared: 52 Stories of Fearless Daredevils, Adventurers, and Rebels
---
Carriers of the Fire: The Women of the Welsh Revival
The untold story of a Revival outpouring that changed the lives of women across a whole nation. Housewives became radical evangelists determined to reach the despised and the broken. Young girls became teenage revivalists. Chapel soloists became inspired worship leaders carrying the heart of the national song. Silenced women found their voice as fiery preachers. Teams of men and women were released across the U.K. Signs and wonders in the skies were reported in the national press alongside the prayers of previously hidden women.
---
100 Women Who Made History: Remarkable Women Who Shaped Our World
Meet the most talented and famous women in history. Figures who changed politics, science, business, and the arts, to those who were exciting entrepreneurs and clever creatives.
---
Mutinous Women: How French Convicts Became Founding Mothers of the Gulf Coast
The secret history of the rebellious Frenchwomen who were exiled to colonial Louisiana and found power in the Mississippi Valley.
---
When Women Stood: The Untold History of Females Who Changed Sports and the World
From early Amazons to modern-day athletes, women have been fighting for their rightful place in the world. The history of these female athletes—whether warriors on the battlefield or competitors in the sports arena—has often been neglected, yet it is through sports that women have changed society, gaining entry into education, travel, politics, and more. Women's sports history cannot be told without also telling the story of the fight for gender and racial equality, economics, medical biases, gay and transgender history, violence, religion, media, abuse, and activism.
---
Awesome Women Who Changed History: Paper Dolls
---
Untold Power: The Fascinating Rise and Complex Legacy of First Lady Edith Wilson
While this nation has yet to elect its first woman president—and though history has downplayed her role—just over a century ago a woman became the nation's first acting president. In fact, she was born in 1872, and her name was Edith Bolling Galt Wilson. She climbed her way out of Appalachian poverty and into the highest echelons of American power and in 1919 effectively acted as the first woman president of the U.S. (before women could even vote nationwide) when her husband, Woodrow Wilson, was incapacitated. Beautiful, brilliant, charismatic, catty, and calculating, she was a complicated figure whose personal quest for influence reshaped the position of First Lady into one of political prominence forever. And still nobody truly understands who she was.
---
5 Puritan Women: Portraits of Faith and Love
Jenny-Lyn de Klerk shows how the lives and writings of Christian women encourage the beauty of holy living and provide practical wisdom for the home and the church.
---
8-8.5mm Akoya Pearl with 0.03 CT. T.W. Diamond Pendant and Earring Set in 14k Yellow Gold
---
Tri-Color Beaded Rosary in 14K Gold, 17"
---
Secret Lives of Royal Women: Fascinating Biographies of Queens, Princesses, Duchesses, and Other Regal Women
Enjoy this engaging collection of biographical vignettes highlighting the secret lives of royal women like Queen Noor, Queen Anne Boleyn, Princess Grace Kelly, and many other phenomenal women.
---
Great Quotes from Great Women: Words from the Women Who Shaped the World
Throughout women's history, we have inspired and motivated society towards greater strength, courage, and justice. This quote collection includes powerful words from women who found their greatness within and used it to empower the world around them.
---
Swarovski Millenia necklace, Square cut, Gray, Ruthenium plated
---
The History of Women in the Marines
This book explores the many "firsts" that women accomplished when they served, from the first woman to enlist in WW1, to the modern day struggles female Marines go through to ensure their acceptance in the ranks.
---
The Women of General Motors: A Century of Art & Engineering
Constance Smith presents profiles of and interviews with more than 100 women who have steered the course of General Motors for almost 100 years. The women featured include Bonnie Lemm, the first woman designer-engineer at GM; Helene Rother, the first woman automobile and transportation designer hired by GM's Styling Department in the 1940s; Suzanne Vanderbilt, the holder of numerous industrial design patents and the designer of the first adjustable lumbar seat supports; Mary Barra, who became GM's CEO in 2014 and chair in 2016; and many more. Meet these remarkable achievers and discover how they took on a male-dominated industry—and triumphed.
---
Swarovski Dextera necklace, Statement, Mixed links, White, Rose gold-tone plated
---
Woman in the House (and Senate): How Women Came to Washington and Changed the Nation
Women featured include Nancy Pelosi (the first woman Speaker of the House), Margaret Chase Smith (the first woman elected to the Senate), Patsy Mink (the first woman of color to serve in the House), and newcomers like Representatives Alexandria Ocasio-Cortez and Ilhan Omar.
---
Swarovski Millenia set, Octagon cut, Blue, Rhodium plated
---
Focus on the Women's Suffrage Movement
Since the beginning of the U.S., women have fought for gender equality. Many women additionally fought for racial equality. Through current and historical photographs, learn about the women who fought for equality, such as Ida B. Wells, Shirley Chisholm, and Adelina Otero-Warren, and learn about major events of the movement, including the Night of Terror and the passage of the Nineteenth Amendment. Then discover the movement's connection to modern issues and see how women continue fighting for change.
---
---
Woman: The American History of an Idea
This wide-ranging 400-year history chronicles conflicts, retreats, defeats, and hard-won victories in both the private and the public sectors and shines a light on the often-overlooked battles of enslaved women and women leaders in tribal nations. Noting that every attempt to cement a particular definition of "woman" has been met with resistance, Faderman also shows that successful challenges to the status quo are often short-lived. As she underlines, the idea of womanhood in America continues to be contested.
---
Cooling Pearl Necklace – Ivory – 16"
---
Scandalous Women of The Old West: Women Who Dared to Be Different
Detailed profiles of ten amazing women who lived in the Old West. They dared to step outside the traditional roles of wife and mother, and left society's conventions behind them. These women engaged in a wide range of interests and professions, and their stories will inspire and entertain. They overcame incredible odds to make a place for themselves in their chosen world, despite the sometimes-strong objections of both men and women.
---
Trailblazing Black Women of Washington State
From Nettie Craig Asberry, founder of the Tacoma NAACP, to Dr. Dolores Silas, now honored by a school bearing her name, these women forged a path amid adversity. Black women were crucial to the war effort, working as Rosies at Boeing during World War II, and in the post-war years, Seattle musicians like Edyth Turnham and Her Knights of Syncopation were in high demand. These teachers, scientists, and politicians served on boards, led protests, and fought for civil rights across the state.
---
Swarovski Dextera pendant, Octagon shape, Small, Black, Ruthenium plated
---
Swarovski Dextera hoop earrings, Octagon shape, Small, Black, Ruthenium plated
---
The Women of Rothschild: The Untold Story of the World's Most Famous Dynasty
From the East End of London to the Eastern seaboard of the United States, from Spitalfields to Scottish castles, from Bletchley Park to Buchenwald, and from the Vatican to Palestine, Natalie Livingstone follows the extraordinary lives of the Rothschild women from the dawn of the 19th century to the early years of the 21st.
---
Swarovski Tennis Deluxe V necklace, Mixed cuts, White, Rhodium plated
---
Extraordinary Women with Cameras: 35 Photographers Who Changed How We See the World
This charming book will inspire children to pick up a camera and make their own incredible photographs. Explore 35 of the most groundbreaking, creative female photographers in history and modern times!
---
Canon PowerShot G7X Mark III Silver
---
Civil Rights Queen: Constance Baker Motley and the Struggle for Equality
Born to an aspirational blue-collar family during the Great Depression, Constance Baker Motley was expected to find herself a good career as a hairdresser. Instead, she became the first black woman to argue a case in front of the Supreme Court, the first of ten she would eventually argue. The only Black woman member in the legal team at the NAACP's Inc. Fund at the time, she defended Martin Luther King in Birmingham, helped to argue in Brown vs. The Board of Education and played a critical role in vanquishing Jim Crow laws throughout the South. She was the first Black woman elected to the state Senate in New York, the first woman elected Manhattan Borough President, and the first Black woman appointed to the federal judiciary.
---
Digital Photo and Video Frame
---
Appalachian Women: Stories of Landscape and Community in the Mountain South
Reading each interview in this book is almost like joining these women on their porches and in their homes as they take us on a journey through their lives. Taken together, the stories speak against regional stereotypes and offer instead a sampling of the many expressions of these women's strength.
---
---
We the Women: The Unstoppable Mothers of the Equal Rights Amendment
The year 2020 marked the Centennial of the Nineteenth Amendment, guaranteeing women's constitutional right to vote. But have we come far enough?
---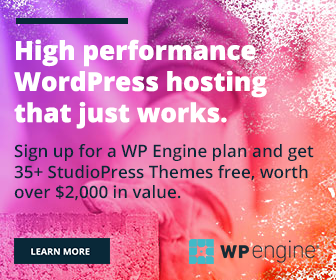 ---
Portraits of Valor: Heroic Jewish Women You Should Know
Readers will laugh, cry, and learn as they read these vignettes, discovering little-known histories and discovering new heroes.
---
Apple iPad Air (10.9-inch, Wi-Fi, 256GB) – Blue (5th Generation)
---
Empowered Women Empower Girls: A Guide to Modeling Courage, Confidence, and Self-Love for the Next Generation
---
The Busy Woman's Guide to Writing a World-Changing Book
More than ever, women's voices need to be heard. Writing your book will change the world, starting with yours.
---
---
Oprah Winfrey: The Life, Lessons & Rules for Success
The aim of this book is to be educational and inspirational with actionable principles you can incorporate into your own life straight from the great woman herself. When Oprah Winfrey speaks, the world listens. Health—both emotional and physical, and general wellness are the topics she often focuses upon. She is completely transparent with her own struggles in these areas, allowing herself to be relatable whilst also inspiring change.
---
Influential Women in World History
---
---