---
Whether you're looking for a way to unplug from the busy work week, take the family on a quick getaway, or add to a vacation itinerary, these inspiring places are the perfect way to plan your next escape.
---
Great Outdoors USA: 1,000 Adventures Across All 50 States
Discover the adventures located right in your own backyard! From exhilarating mountain biking trails and forest rope courses to easy day hikes and lake excursions, this comprehensive collection offers more than 1,000 exciting escapades to experience across the United States.
---
Awesome Arizona: 200 Amazing Facts about the Grand Canyon State
Roger Naylor, "the Dean of Arizona Travel Writers," has amassed 200 amazing facts and fascinating commentary about his beloved state. This is the fast-paced, funny encyclopedia that lovers of Arizona have been craving.
---
---
100 Great American Parks
Discover diverse and breathtaking natural landscapes in this beautifully illustrated collection of America's 63 national parks, as well as 37 state, recreational, and city parks and green spaces.
---
Niagara Falls Uncovered: Embark on a Journey of Wonder and Beauty in the Heart of Nature
This meticulously crafted guide is your ultimate companion for discovering the breathtaking allure of Niagara Falls and its surrounding treasures. From the mighty Horseshoe Falls to the serene Bridal Veil Falls, gain insights into the unique characteristics of each distinct waterfall that forms this natural wonder. For the adventurous at heart, find exhilaration on hiking trails with panoramic vistas. Explore nearby gems on day trips, such as the renowned Niagara wine country.
---
Waterfall Coffee Mug, Dusk Time at Niagara Falls
---
RV Adventures: 25 Epic Routes
Get inspired and get ready to hit the road with the ultimate guide to America's best RV road trips! RV basics and essential tips like how to pack, how to pick campgrounds, types of RVs, renting an RV, and more. Can't-miss stops from coast to coast: Camp on the beach in the Florida Keys, follow the ruts on the historic Oregon Trail, and wildlife-watch in Yellowstone. Hike in Acadia with your four-legged friend, take in the colorful wind-swept vistas of the Badlands, and enjoy mountain-peak views with your morning cup of coffee in Colorado.
---
UGG Women's Classic Short II Boots
---
Canada's Lake Ontario Uncorked: Wine Country Road Trips from Niagara Peninsula to Prince Edward County
Explore one of the most colorful and multifaceted winemaking regions in the world.
---
Tourist Trains Guidebook
It's time to get back out and discover the railroad history that made America great. This unique book will guide you to the places where you can do just that. Inside, you'll find more than 500 fascinating train rides, museums, trolleys, dinner trains, and historic depots across the United States and Canada.
---
California Bucket List Adventure Guide: Explore 100 Offbeat Destinations You Must Visit!
California is rich in picturesque landscapes that'll leave you breathless. As you travel the distance from North to Central California and then all the way down the Pacific Coast to the border of Mexico, you'll have the time of your life getting lost in the Golden State's immersive beauty. From natural wonders like Whiskeytown Falls, to the famous streetcars of San Francisco, and the amazing Mojave Desert, California just begs to be explored!
---
The Great Smoky Mountains: Blue Ridge Parkway and Shenandoah National Park
Extending from Virginia to northern Georgia, the Blue Ridge Mountains include Great Smoky Mountains National Park, the 469-mile-long Blue Ridge Parkway, and Shenandoah National Park, which includes the 105-mile-long Skyline Drive. Within this region are the world-renowned Biltmore Estate, Luray Caverns, Natural Bridge, and Grandfather Mountain. The Blue Ridge range contains the highest mountains on the East Coast, with 125 peaks above 5,000 feet in elevation.

The scenic roadways, spectacular overlooks, and numerous rocky crags offer magnificent views of layer after layer of mountains rolling off into the distance. Hiking trails lead to wild mountain summits, valley streams, and waterfalls. Each season offers a fresh perspective, from fall colors and winter snow and ice to spring and summer flowers and storms.
---
---
Things to Do in the Smokies with Kids
The Smoky Mountain region is an amazing vacation destination: majestic views, wonderful wildlife, thrilling rides, and relaxing walks are all to be found and enjoyed. Activities include relaxing, hiking, shopping, people watching, crafting, backpacking and more.
---
---
America's Best Day Hikes: Spectacular Single-Day Hikes Across the States
Beautifully illustrated, this best-of compendium features the most memorable one-day hikes in every region of the United States from Sierra Buttes Lookout in Tahoe National Forest to Grinnell Glacier Trail in Montana's Glacier National Park to Giant Mountain in Adirondack Park and beyond.
Derek Dellinger's stunning photography makes this incredible volume a must-have for any lover of the outdoors.
---
---
U.S. & Canadian Rocky Mountains Road Trip: Drive the Continental Divide and Explore 9 National Parks
Choose a portion of the road trip that covers the Rockies in the US and Canada or embark on the ultimate three-week route between Calgary and Denver, including Jasper, Banff, Glacier, Yellowstone, and Zion. Hike through alpine wildflowers, beneath waterfalls, and past snowy peaks and glaciers. Spot wild elk, moose, and bighorn sheep, marvel at Yoho's thundering Takkakaw Falls, or paddle over a crystal-clear lake.
---
50 Hikes with Kids New York, Pennsylvania, and New Jersey
These hikes are perfect for little legs—they are all under five miles and have an elevation gain of 900 feet or less. Every entry includes the essential details: easy-to-read, trustworthy directions; a detailed map; hike length and elevation gain; bathroom access; and where to grab a bite to eat nearby. Full-color photographs highlight the fun things to see along the trail.
---
---
National Geographic Complete National Parks of the United States
National Geographic's wide-ranging travel guide to recreation areas, trails, historic sites, nature hikes, seashores, camping, and campgrounds is geared to everyone who loves outdoor recreation. This 544-page reference is the ultimate travel planner for all things national parks, filled with full-color photos, detailed maps, historical background, and practical facts on the location of the park system properties, as well as the best times to visit and top-rated activities.
---
Ultimate Journeys for Two: Extraordinary Destinations on Every Continent
Mike and Anne Howard, officially The World's Longest Honeymooners and founders of the acclaimed travel blog HoneyTrek, whisk you away to journeys of a lifetime. Drawing on their experience traveling together across seven continents, they curate the globe and offer tested-and-approved recommendations for intrepid couples, bringing culture, adventure, and romance to any pair no matter their age or budget.
---
BAGSMART Toiletry Travel Bag with Hanging Hook
---
BAGSMART Toiletry Bag for Men
---
Tennessee: With the Smoky Mountains: Outdoor Recreation, Live Music, Whiskey, Beer & BBQ
From a long weekend in Nashville to a Great Smokies road trip, plus day trips from Memphis and Nashville. Go whitewater rafting in Cherokee National Forest, hike to rushing waterfalls in Great Smoky Mountains National Park, or spot wild bison in the Land Between the Lakes.
---
UGG Men's Neumel Boots
---
Go on a vacation to Gatlinburg and experience the appeal of a little mountain town, the warmth of Appalachian hospitality, and the splendor of nature. Hike through picturesque trails to flowing waterfalls, historic woodlands, and breathtaking panoramas. Experience the enchantment of fireflies lighting up the night during their simultaneous mating show while capturing the sunrise from Clingmans Dome, the park's highest peak.
---
100 Cities, 5,000 Ideas: Where to Go, When to Go, What to See, What to Do
Get ready to explore 100 cities around the world. You'll find hot tips for the best sights, bites, museums, and more for each location, as well as practical planning advice for when to go and what to expect when you arrive.
---
---
Frommer's New York City
Pauline Frommer's highly personal guide to her own home city has, in previous editions, twice been named "Best Guidebook of the Year" by the North American Travel Journalists Association. Her book has been New York City's top-selling guide for the last eight years, and, for the first time, it's being published in full color, adding dozens of engaging, helpful photos, and color maps to her award-winning advice.
---
Hiking the Adirondack Waterfalls
This book will guide you to hikes of all kinds, from just under one mile to over 12 miles … to 36 waterfall destinations with over 60 falls in Northeastern New York. A four-season outdoor paradise, there is hiking, boating, skiing, and many other activities. BUY NOW!
---
---
50 Hikes in the Adirondack Mountains
The beautiful views, rugged peaks, lush forests, and rushing waterfalls spanning the 6 million acres of the Adirondack Park in Northeastern New York are every hiker's dream. Within the section dedicated to each hike, tips and tricks for getting to the trail, places to rest along the way, and areas to stop for incomparable views are all noted.
---
UGG Women's Adirondack Boots
---
Atlanta, Georgia: A Guide to 30 Great Hikes Close to Town
Hiking Near Atlanta offers 30 trails of varying difficulty in and around greater Atlanta. Complete with up-to-date trail information and maps, GPS coordinates for trailheads, and photos throughout, this book is perfect for people of all ages and skill levels.
---
---
Travel Backpack
A must-have travel companion, the Travel Packable Backpack is the perfect bag to take along on your next journey. Use it as a carry-on or pack it in your suitcase for day trips and shopping excursions. When it's not in use, it folds up and fits neatly into its own zippered pouch for easy storage. Features padded adjustable straps, top carry handle and a rear sleeve that slips over your luggage trolley handle.
Travel Backpack (Sharper Image)
---
---
1,000 Perfect Weekends: Great Getaways Around the Globe
Whether you're looking for a way to unplug from the busy work week, take the family on a quick getaway, or add to a vacation itinerary, this practical and inspiring book provides the perfect way to plan your next escape.
---
---
Walkabout Northern California: Hiking Inn to Inn
Leave the car behind and go on a multiday hiking adventure in Northern California. Cross the Sierra in the footsteps of pioneers, staying in cabins beside clear mountain lakes. Take a romantic stroll along the beautiful Mendocino Coast, and sample gourmet cuisine at inns overlooking the Pacific Ocean. Explore the hydrothermal landscapes in Lassen Volcanic National Park, where you can relax with a muscle-soothing soak in hot springs.
14 walks (or walkabouts) in the wilds of Northern California: along the Pacific Coast, through the Sierra Nevada Mountains, in the Cascades, and around the parklands of the San Francisco Bay.
---
Scenic Driving New York: Including the Adirondacks, the Catskills, and the Finger Lakes
To enjoy all that New York state roadways have to offer, jump in the car and drive to sweeping lake or ocean views, lush vineyard landscapes, or breathtaking mountain vistas. Featuring more than 1,900 miles of scenic routes and byways, this indispensable highway companion maps out unforgettable trips for exploring New York's natural beauty. Scenic Driving New York features thirty separate drives through the Empire State with delicious ice cream stops and fun side trips along the way. Buckle up and begin your next journey!
---
---
Northern Forest Canoe Trail Guidebook: Enjoy 740 Miles of Canoe and Kayak Destinations in New York, Vermont, Quebec, New Hampshire, and Maine
The route's variety of flat water, swift water, and whitewater-expanding across a range of rivers, streams, lakes, and ponds provides extensive opportunities for canoe, kayak, and camping recreation. Vibrant communities along the way offer inns, B&Bs, and museums, as well as other recreational and historical attractions.
---
New Mexico Bucket List Adventure Guide: Explore 100 Offbeat Destinations You Must Visit!
Traveling to New Mexico is unlike any other adventure you crossed off your bucket list. The ultimate dreamland for adventurous spirits whose soul craves deep connection with nature, New Mexico is rich in picturesque landscapes that'll leave you breathless.
As you travel the distance through the deserts and mesas of New Mexico, and then all the way through its pristine national forests and parks, you'll have the time of your life getting lost in the Land of Enchantment's immersive beauty. From natural wonders like Bisti Badlands, to the Ojo-Caliente Mineral Springs, and the amazing Blue Hole, New Mexico just begs to be explored!
---
Classic Hikes of North America: 25 Breathtaking Treks in the United States and Canada
Peter Potterfield, an experienced hiker and photographer, has analyzed and graded these spectacular wilderness experiences with both beginners and avid hikers in mind. Illustrated with more than 200 color photographs and hiking directions, here is inspiration and information in a single volume. There are routes in the White Mountains of New Hampshire, the Big Beaver–Little Beaver Loop in the North Cascades National Park of Washington State, and the Slate Range in the Canadian Rockies, Alberta and British Columbia, and many more.
---
National Geographic Road Atlas: Adventure Edition [United States, Canada, Mexico]
Top 100 destinations for adventure, plus the top 24 most visited National Parks. Major cities and metropolitan areas are shown in detail with inset maps that include popular attractions, infrastructure, and points of interest.
---
---
Minolta Pro Shot 20 Mega Pixel HD Digital Camera with 67x Optical Zoom, Full 1080p HD Video & 16GB SD Card
---
Hawaii the Big Island Revealed: The Ultimate Guidebook
Most travel titles are put together in a few weeks by visiting travel writers. Wizard guidebooks take over a year to compile and the writers are residents who personally and anonymously review every facet of the island. Their maps are the best you'll find. From restaurants to helicopter companies to scuba to beaches to trails. They see it all and show you the best the island has to offer. They also reveal who's the worst and who to stay away from. All told in a frank, humorous way that keeps the reading fun.
---
Hawaiian Tropic Silk Hydration Sunscreen Lotion (2-Pack)
---
---
Where Should We Camp Next?: A 50-State Guide to Amazing Campgrounds and Other Unique Outdoor Accommodations
---
---
RV Traveling Hacks & State Parks Camping Guide
Whether you're a first-timer or an experienced RVer, this RV book is full of the best hacks and campgrounds to make sure life on the road is easier with organization and efficiency so you can worry less and have more fun along your journey!
---
Northwest Road Trip: Seattle, Vancouver, Victoria, the Olympic Peninsula, Portland, the Oregon Coast & Mount Rainier
With lists of the best hikes, views, and more, you can venture through the lush rainforest in search of towering waterfalls, race across sand dunes on the Oregon Coast, and kayak the Puget Sound. Marvel at totem poles carved by First Nation tribes in Vancouver, study the contemporary masterpieces at the Seattle Art Museum, or tour Oregon's collection of picturesque lighthouses. Indulge in a food truck feast in Portland, sample cheese and ice cream in Tillamook, or snack on authentic Canadian poutine. Maps and Driving Tools: Over 30 easy-to-use maps keep you oriented on and off the highway, along with site-to-site mileage, driving times, detailed directions, and full-color photos throughout.
---
UGG Men's Emmett Duck Snow Boots
---
National Geographic Road Atlas 2023: Scenic Drives Edition [United States, Canada, Mexico]
National Geographic's Road Atlas: Scenic Drives Edition, is the ideal companion for the next time you hit the road for an unforgettable road trip. Includes up-to-date road maps for all 50 U.S. States, plus Canada, Mexico, and Puerto Rico. Major cities and metropolitan areas are shown in detail with inset maps that include popular attractions, infrastructure and points-of-interest.
Setting this atlas apart from all others is the inclusion of selection of 20 carefully researched scenic drives to help you plan the road trip of a lifetime. A map and guide section is also included for the 20 most popular National Parks. Take the guesswork out of traveling and trip planning with a comprehensive index, mileage charts, and cross-referenced pages.
---
---
Fodor's Toronto: With Niagara Falls & the Niagara Wine Region
SPECIAL FEATURES on Multicultural Food, Best Festivals, Best Parks, Toronto with Kids, Top Sports Experiences, and The Best Thing to Do in Every Toronto Neighborhood
18 DETAILED MAPS to help you navigate confidently. COLOR PHOTOS throughout to spark your wanderlust!
HONEST RECOMMENDATIONS FROM LOCALS on the best sights, restaurants, hotels, nightlife, shopping, performing arts, activities, side-trips, and more
TRIP-PLANNING TOOLS AND PRACTICAL TIPS including when to go, getting around, beating the crowds, and saving time and money.
---
---
U.S. & British Virgin Islands Full-Color Travel Guide
Organize your days and maximize your time. 15 Detailed Maps. Best Beaches, Best Resorts & More. Beautiful Color Photos.
---
---
The Caribbean Travel Guide: 11 Mind-Blowing Islands
A Caribbean travel guide built by a couple who travel passionately on their average American salaries.
---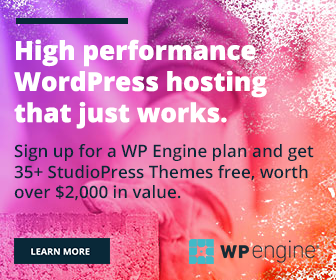 ---
Loire Valley Vacation Guide 2023
The Essential and Ultimate Guide to Loire Valley's Hotels, Cuisines, Insider's Tips, Top Attractions, History, and Cultures. This indispensable guide is your passport to unlocking the hidden treasures of one of France's most captivating destinations. Discover a world of timeless elegance as you delve into the rich history and cultural tapestry that define the Loire Valley. Unravel the secrets of majestic castles that whisper tales of kings and queens and lose yourself in the splendor of their opulent gardens. Traverse picturesque vineyards, where you'll sample exquisite wines that have delighted palates for centuries.
---
Moon Yellowstone to Glacier National Park Road Trip: Connect Montana & Wyoming's 3 National Parks, with the Best Stops along the Way
---
---
Hudson Valley & the Catskills: Seasonal Getaways, Outdoor Recreation, Farm-Fresh Cuisine
The Hudson Valley is a breath of fresh air: explore historic estates, hike wild mountain terrain, and bask in small-town charm. Cycle along rolling hills and quiet country roads, hike to rushing waterfalls, hit the slopes in the winter, or discover the best spots to see the striking fall foliage. Take a tour of Washington Irving's romantic home, admire the historic Kykuit Estate, go antiquing in Cold Spring Village, or stroll through Sleepy Hollow. Take a cooking class at the Culinary Institute of America, browse for produce at a local farmers market, sip your way along a Hudson Valley wine trail, or savor innovative cuisine at a farm-to-table restaurant.
---
Hiking Maryland: A Guide for Hikers & Photographers
Stunning full-color photographs of the state's vistas, waterfalls, forests, and seashores accompany tips on the best lenses, shooting locations, and times of day to get the most breathtaking shots.
---
Canon EOS Rebel T7 DSLR Camera with 18-55mm Lens | Built-in Wi-Fi | 24.1 MP CMOS Sensor | DIGIC 4+ Image Processor and Full HD Videos
---
AMC's Best Day Hikes Near Washington, DC: Four-Season Guide to 50 of the Best Trails in Maryland, Virginia, and the Nation's Capital
This guide offers 50 of the best hikes in Washington, D.C., Maryland and Virginia that can be completed in less than a day. From the ancient rock faces of Calvert Cliffs State Park to the bountiful meadows of northern Virginia, from Chesapeake watersheds to the shores of the Potomac River, visitors and residents alike will delight in the richness of trail experiences in and around D.C. Hikes range from easier strolls past some of the city's iconic historical monuments and famous cherry trees, to the gorgeous and challenging Harpers Ferry. Each trip includes a detailed map, plus summaries of time, distance, and difficulty level. The book's at-a-glance trip planner highlights the best hikes near public transportation, for kids, and for canine companions.
---
UGG Men's Biltmore Hiker Boots
---
Mountain Bike Trails: North Carolina Mountains, South Carolina Upstate
This guidebook for the Carolina mountains recommends more than 105 bike routes.
---
Schwinn High Timber Youth/Adult Mountain Bike
Aluminum and Steel Frame Options, 7-21 Speeds Options, 24-29-Inch Wheels
---
Hiking & Mountain Biking Pisgah Forest
Pisgah is home to many famous natural and historic landmarks including Looking Glass Rock, Devil's Courthouse, Graveyard Fields, the Pink Beds, and Bent Creek. This concise guide describes 20 day hikes, 12 overnight hikes, and 29 mountain bike rides with trail details, maps, driving directions, and GPS coordinates for 18 trailheads. It also includes a section listing 21 waterfalls and how to get to them.
---
Northern Forest Canoe Trail Guidebook: Enjoy 740 Miles of Canoe and Kayak Destinations in New York, Vermont, Quebec, New Hampshire, and Maine
The route's variety of flat water, swift water, and whitewater-expanding across a range of rivers, streams, lakes, and ponds provides extensive opportunities for canoe, kayak, and camping recreation. Vibrant communities along the way offer inns, B&Bs, and museums, as well as other recreational and historical attractions.
---
Hut to Hut USA: The Complete Guide for Hikers, Bikers, and Skiers
Opportunities for hut-to-hut hiking, mountain biking, and skiing or snowshoeing at sixteen hut systems across the United States―from the Appalachian Mountain Club's hiking huts in the White Mountains to the San Juan Huts that allow mountain bikers to pedal from Telluride or Durango to Moab, to the Rendezvous Huts for Nordic skiers in Washington's Methow Valley. The book describes modes of travel, amenities, quality of experience, terrain, required skill level, the route itself, wayfinding tips, and booking and cost details, with photographs and maps. Suggested day-by-day itineraries.
---
Koolaburra by UGG Women's Koola Short Fashion Boots
---
California Hiking: The Complete Guide to 1,000 of the Best Hikes in the Golden State
Pick the right hike for you, from breathtaking coastal walks to challenging backcountry treks, with options ranging from easy day hikes to multi-day backpacking trips.
---
---
Backpacking in the Mid-Atlantic: A Guide to 30 of the Best Multi-Day Trips From New York To Virginia
Within hours of cities like New York, Philadelphia, and Washington, DC, thousands of miles of trails cross a wide variety of wild terrain, from rhododendron stands of the Dolly Sods Wilderness to the expansive Blue Ridge Mountains and Shenandoah Valley, to the beaches of Assateague, to the peaks of the Catskill Mountains.
This three-season guidebook from the trusted publisher of the Catskill Mountain Guide will lead you to the 30 best multiday expeditions in Pennsylvania, New York, New Jersey, Delaware, Maryland, Virginia, and West Virginia. Each trip features turn-by-turn directions, basic topographic maps, camping options, and more. Whether you're looking for a two-day loop or a challenging week-long trek, this guide is the essential tool for finding the most exciting Mid-Atlantic backpacking experiences.
---
UGG Women's Ashton Addie Snow Boots
---
Rand McNally 2024 Large Scale Road Atlas – 100th Anniversary Collector's Edition
This updated 2024 edition contains maps of every U.S. state, plus expanded coverage of Canada and Mexico, that are 35% larger than the standard atlas version. Includes over 350 detailed city inset and national park maps and a comprehensive, unabridged index. The Rand McNally Road Atlas has been the essential, trusted tool for road travelers for 100 years.
---
New York State: Getaway Ideas, Road Trips, Local Spots
From museum-hopping in the Hudson Valley to hiking the hills upstate, discover the New York you don't know with Moon New York State. Inside you'll find:
Strategic itineraries ranging from a two-week road trip to weekend getaways from the city, with ideas for art lovers, foodies, outdoor enthusiasts, foliage-seekers, and more
Day trips from New York City to Long Island, the Hudson Valley, and the Catskills
The top sights and unique experiences: Explore the charming riverside towns of the Hudson Valley on a brewery trail, sample local wine and cheese upstate, or relax on the beaches of Montauk. Hike to a spectacular sunrise in the Catskills, kayak on the Finger Lakes, and peep the vibrant changing leaves in the Adirondacks. Browse the quirky boutiques of Lower Manhattan, stroll the High Line, and savor skyline views with a nightcap at a rooftop bar.
Honest advice from native New Yorker Julie Schwietert Collazo on when to go, where to stay, and how to get around
Full-color photos and detailed maps throughout
Thorough background on the history, culture, and geography of the state
Recommendations for families, LGBTQ travelers, seniors, international visitors, and travelers with disabilities
---
Lightweight Travel Day Pack
Simple backpack for daily use or trips. Reflective strip design increases night security. Two side pockets to hold water bottles.
---
---
Best Day Hikes in New Jersey: Four-Season Guide to 50 of the Best Trails in the Garden State
Your indispensable guide to the 50 top treks in the Garden State, all doable in a day or less. Whether you're an avid hiker or seek adventure in your own backyard, this must-have resource covers all of New Jersey―the northern Skylands, the northeastern Gateway near New York City, the Jersey and Southern shores, the Greater Atlantic City area, and the Delaware River―revealing remarkable natural beauty in the midst of a densely populated region. Explore the urban-adjacent, 4,269-acre Ramapo State Forest, with its views of the New York City skyline; hike New Jersey's famous Pine Barrens; stroll seaside in Hartshorne Woods Park; and tackle the rugged landscape along the Appalachian Trail, in High Point State Park. You'll find hikes for every skill level.
---
---
Greece Travel Guide: The Most Complete Full-Color Pocket Edition – Unearthing Greece's Hidden Treasures
---
24 Travel Compression Bags
Vacuum Packing, Space Saver Bags for Luggage, Cruise Ship Essentials (9 Large Roll/9 Medium Roll/6 Small Roll)
---
National Geographic A Diver's Guide to the World: Remarkable Dive Travel Destinations Above and Beneath the Surface
Whether you're dreaming of your next dive holiday or looking to travel the world a little differently, this guide will inspire you to get out and explore―above and beneath the surface!
---
Comfort Travel Pillow
Ideal for use on planes, trains, buses, outdoor and in-home. Tri-blend memory foam conforms to your neck and shoulders.
Comfort Travel Pillow (Sharper Image)
---
50+ Things to do on California's Central Coast
If you've ever wanted to experience the beauty and wonder of California's central coast, this travel guide has what you need to plan your next get away! This small but mighty travel guide includes the following:
The best beaches
Hiking trails
Scenic Drives
Wine Country of Edna Valley and Paso Robles
Marine Life viewing areas
Activities for travelers of all ages
---
SportPet Travel Crate
---
Mediterranean Travel Guide 2023
Wander through the awe-inspiring ruins of Rome, witness the grandeur of the Acropolis in Athens, and unravel the mysteries of the Egyptian pyramids. You'll gain a deep understanding of the region's ancient history.
---
Timberland Men's Euro Sprint Ankle Boots
---
Asheville: 35 Spectacular Hikes in the Land of Sky
Peaceful waterfalls, dramatic mountain vistas, bountiful nature preserves, and, of course, the Blue Ridge Parkway and Great Smoky Mountains National Park―there's no better place to hit the trails than the Asheville area.
---
---
Best Outdoor Adventures Asheville: A Guide to the Region's Greatest Hiking, Cycling, and Paddling
---
Portable Soft Dog Crate
---
A Local's Guide to Exploring Wine Country: Sonoma County Wineries, Restaurants & Things to Do
This beautiful region of Northern California attracts visitors from around the world with its phenomenal wineries & stunning scenery.
---
JanSport Hatchet Travel Backpack
---
---
Wine Hiking Oregon: Explore the Landscapes of Oregon Wines
Each carefully selected hike leads you through a stunning natural landscape and ends near a winery or tasting room where an excellent Oregon wine awaits you! This full-color guidebook features Oregon's best one- to six-hour wine hikes. Each trail description includes details on access, difficulty, duration, points of interest, and, at trail's end, a recommended wine, with tasting notes, a biography of the grapes used, and an inside look at the winery and the creative and passionate craftspeople behind it.
---
---
Roanoke and the New River Valley: 40 Spectacular Hikes in Virginia's Southern Appalachians
The guide includes an array of treks reflecting the area's superlative scenery, from wild waterfalls in the New River Valley to highland wildernesses of the Jefferson National Forest, historic paths along the Blue Ridge Parkway, and waterside strolls beside Smith Mountain Lake.
---
Hiking with Kids Virginia: 52 Great Hikes for Families
Virginia is home to tumbling falls, scenic vistas, geological wonders, tidal marshes and majestic mountains, and this guide describes many family-friendly hikes across the state that allow children to fall in love with the outdoors. Detailed maps for 50+ easy-to-follow hikes in Virginia that allow families to spend time together in nature.
---
---
Nebraska Travel Guide 2023: An Updated Traveler's Manual to Historic Trails, Unique Experiences and Local Delights
This travel guide is crafted for seasoned adventurers and first-time visitors as you traverse through Nebraska's plains, lakes, and prairies.
---
Columbia Women's Newton Ridge Plus Waterproof Sneaker Shoes
---
Montana and Wyoming
With stunning pictures and detailed road maps, you'll feel like you're already exploring the great outdoors. Whether you're a seasoned hiker or a first-time camper, this Montana Wyoming Guide book has got you covered. Discover the best hiking trails, including the iconic Yellowstone National Park. Unwind at the most scenic camping spots, from serene lakeside campsites to rustic cabins.
---
Columbia Men's Redmond V2 Waterproof Sneaker Shoes
---
Yellowstone and Grand Teton National Parks Road Guide
This road guide not only helps visitors find their way around but also makes the trip richer, more interesting, and more enjoyable. When the scenery out the car window is breathtaking, drivers and their passengers want maximum gaze time.
---
United States, Northeast Map
The United States Northeast Adventure Map will guide you through the states of the Mid-Atlantic region (Virginia, West Virginia, Maryland, Delaware, Pennsylvania, New York, and New Jersey) and New England (Connecticut, Rhode Island, Massachusetts, Vermont, New Hampshire, and Maine). Each of these states is rich in history and nature and has its distinct character, from the dramatic rocky shoreline of Maine's Acadia National Park and the beaches and dunes of Cape Cod, Massachusetts, through the Adirondack Mountains of New York, the White and Green Mountains of New Hampshire and Vermont, and the rolling Allegheny and Pocono Mountains of Pennsylvania. The diverse megalopolis of Washington DC, Philadelphia, New York City, and Boston that covers the Atlantic coastal plain is interspersed with historic seaports and beautiful parks, beaches, marshes, and bays, including Chesapeake and Delaware Bays. The inland cities of Pittsburgh, Syracuse, and Albany are also included on this map. There is simply no better map for exploring the Northeast United States.
---
---
Beer Hiking Pacific Northwest 2nd Edition: The Tastiest Way to Discover Washington, Oregon and British Columbia
Beer lovers and hiking enthusiasts, these 52 Pacific Northwest hikes are for you! Each carefully-selected hike leads you through stunning scenery and ends near a brewery or a brewpub—where a local craft beer awaits! This full-color guidebook features the best one to six-hour beer hikes in Washington, Oregon, and British Columbia. Each trail description includes details on access, difficulty, duration, points of interest, and also, at trail's end, a recommended beer: its appearance and taste, as well as an inside look behind the brewing.
---
The Pride Atlas: 500 Iconic Destinations for Queer Travelers
Maartje Hensen and a diverse team of international travel writers have put together information on the best drag shows, Pride parades, and film festivals all around the world.
---
---
The Travel Photographer's Way: Practical Steps to Taking Unforgettable Travel Photos
---
---
Canon EOS Rebel T7 DSLR Camera with 18-55mm Lens | Built-in Wi-Fi | 24.1 MP CMOS Sensor | DIGIC 4+ Image Processor and Full HD Videos
---
This book comes in handy for people who are only looking to be informed and is more of a guide to those who intend to have breathtaking experiences with their loved ones on holiday tours. What's more, it offers different choices of places to have mind-blowing activities like bird-watching, camping, kayaking, hiking, mountain biking, rock climbing, swimming, whitewater rafting, and walking. You will only need to find out which place will give you the most desirable experience.
---
SUAVS All-In-One Sneaker Shoes for Men & Women
---
---
Destinations of a Lifetime: 225 of the World's Most Amazing Places
---
Maldives Travel Guide 2023: The Ultimate Guide to Exploring the Culture, Cuisine, and Natural Beauty of the Maldives Islands
A comprehensive guide to the Maldives' top destinations, including the capital city of Malé, the bustling island of Hulhumalé, and the pristine beaches of Maafushi and Dhigali. This stunning archipelago in the Indian Ocean is a true paradise on earth, with some of the world's most beautiful islands, breathtaking marine life, and a rich culture
---
---
Coolife 3-Piece Luggage Set
The set offers a carry on luggage, a checked luggage, a large luggage, a weekender travel bag and a toiletry bag. Stylishly designed to make travel effortless. Mounted TSA-approved lock, and fully-lined interior divider with organization pockets, keep your belongings secured and organized in the luggage.
---
Napa and Sonoma Travel Guide: Discover the Treasures of California's Breathtaking Wine Country!
Embark on an unforgettable journey through the sun-kissed hills and lush vineyards of Napa and Sonoma, where wine-making traditions and breathtaking landscapes intertwine in perfect harmony. Napa and Sonoma Travel Guide beckons you to explore the heart and soul of California's renowned wine country.
---
---
Georgia Bucket List Adventure Guide: Explore 100 Offbeat Destinations You Must Visit!
Traveling to Georgia is unlike any other adventure you crossed off your bucket list. The ultimate dreamland for adventurous spirits whose soul craves deep connection with nature, Georgia is rich in picturesque landscapes that'll leave you breathless. Featuring more than 100 must-see destinations in the state, you will be well-equipped to start your adventure!
---
Clarks Women's Cora Chai Ankle Boots
---
---
Always Ireland: An Insider's Tour of the Emerald Isle
From the emerald, green coastal cliffs to centuries-old castles, hole-in-the-wall pubs to world-renowned distilleries, this richly illustrated narrative showcases Ireland's best sights, bites, and experiences. More than 300 glorious National Geographic images, along with recommended itineraries, practical tips, and insightful histories.
---
Crocs Unisex-Adult Classic Clogs
---
The Epic 15 Bucket List Travel Guide
Exploring the epic 15 road trips across America's vast landscapes and unveiling hidden gems and iconic landmarks. Plan your leave, pack your bags, hop in your car, and embark on this journey to explore new places and create lasting memories.
Picture this: it's a crisp fall morning, and you're driving through the rolling hills of Vermont with the windows down. The air is filled with the sweet scent of maple and the sound of rustling leaves. As you wind your way through the quaint towns, you're greeted with an explosion of color. The trees are ablaze with vibrant oranges, yellows, and reds, and the scenery is nothing short of breathtaking. Soft music fills your car, and your family looks out their windows, soaking in the beauty of this whole other world you've driven into.

This is the road trip of a lifetime, and you won't want to miss a single moment. Now imagine not one, not two, but 15 beautifully planned trips across the highways of the USA. BUY NOW! Whether you're looking for a romantic getaway or a fun family vacation, this book has you covered!
---
4-Piece Women's Tote Bag, Shoulder Bag, Handbag Collection
---
Nova Scotia & Atlantic Canada
Fodor's Nova Scotia & Atlantic Canada guidebook is packed with maps, carefully curated recommendations, and everything else you need to simplify your trip-planning process and make the most of your time. This new edition has been fully redesigned with an easy-to-read layout, fresh information, and beautiful color photos.
---
Ridley's 50 Awe-Inspiring Travel Destinations Bucket List 1000-Piece Puzzle
Featuring 50 beautifully illustrated locales to inspire your next big adventure, once you complete the puzzle, decide where you'll jet off to next. Bucket List Jigsaw Puzzle.
---
California's John Muir Trail: The Essential Guide to Hiking America's Most Famous Trail
Stretching 220 miles from Yosemite Valley to Mount Whitney and onward to Whitney Portal, California's famed John Muir Trail (JMT) is one of the most popular backpacking routes in the U.S. It passes through some of the most dramatic scenery in the country: massive granite peaks, dizzying waterfalls, pristine alpine lakes, and vibrant meadows filled with Sierra wildflowers. Plus, it offers the mildest, sunniest climate of any major mountain range in the world.
The John Muir Trail contains the information you need for hiking or backpacking the route, including campsites.
---
---
The Ultimate Travel Guide to the French Alps: Top Things To Do, Best Places To Visit, And Where To Eat
The French Alps are the sections of the Alps Mountain range that are located in France. The area is bursting with towering mountains, pristine lakes, and lush forests. There are practically countless choices for outdoor activities here, including hiking, rafting, biking, and mountain climbing – and those are just summertime pursuits. The French Alps transform into an exclusive ski destination throughout the winter. Check out The Ultimate Travel Guide To The French Alps by Jerry Penn.
---
Marmot Weekender Backpack (Sam's Club)
---
---
Ohio: Getaway Ideas, Outdoor Adventure & Family Fun
Hike to stunning waterfalls in Cuyahoga Valley National Park, explore hidden caves, or head to the Lake Erie Islands for a quintessential camping trip.
---
---
100 Parks, 5,000 Ideas: Where to Go, When to Go, What to See, What to Do
This robust guide provides an overview of the park, detailed travel advice, fascinating facts, insider knowledge about wildlife, and expert tips for hiking, biking, camping, and exploring.
Plus, explore the natural beauty tucked away in cities like New York's Central Park and Boston Commons, and find bonus parks with day-trip suggestions to nearby neighbors. Top 10 lists throughout highlight best-of destinations for river trips, monuments, panoramic views, beaches, and more.
---
Timberland Men's Anti-Fatigue Waterproof Leather Mt. Maddsen Boots
---
Timberland Women's Norwood Waterproof Boots
---
Timberland Unisex-Child Mt. Maddsen Waterproof Leather Boots
---
National Geographic Road Atlas 2024: Adventure Edition [United States, Canada, Mexico]
Top 100 destinations for adventure, plus the top 24 most visited National Parks. Major cities and metropolitan areas are shown in detail with inset maps that include popular attractions, infrastructure and points-of-interest.
---
---
Samsung Galaxy S23 Android SmartPhone. 128GB Storage, 50MP Camera
---
Inn-to-Inn Walks in the United States: Featuring Seven Long-Distance Walks From Six States
With day-to-day descriptions, this book is richly illustrated with colored maps and dozens of photographs from the trails. So where will you go? Do them all! You only need to decide which walk will be the first.
California Coast (2 walks)
Maine's Atlantic Coast
Massachusetts Appalachian Trail
Oregon Coast Trail
Vermont's Small Towns
Virginia Appalachian Trail

You'll plan your walk, reserve your accommodations in advance, load up your backpack, and set off. Each day you'll wake up in a new town and walk to the next. Meeting locals and other hikers, enjoying the attractions and feeling the wind at your back, you'll end in the next village in time to settle in, go out for a relaxing dinner, and get to bed early so you can do it all again tomorrow. There's no vacation like it!
So, what are you waiting for? START PLANNING.
---
---
A vibrant mix of the old and new world, Montreal and Quebec stand as bucket-list destinations for many wanderers around the globe, who find themselves bewitched during their visit. With this travel guide you will explore the most enchanting pathways and uncover the hidden jewels of these French-Canadian regions.
---
101 Amazing Things to Do in Canada
---
---
Guides to Your Next Road Trip Adventure
Wine Country Hiking and Wine Tasting Adventures
Guides to Mountain Hiking Adventures
Exploring the Great Smoky Mountains
Backpacking Trips with Friends and Family
Guides to Backpacking, Cycling & Hiking Canada
Guides to Hiking New York and New Jersey
Backpacking and Hiking Safety Guides
Guides to Cycling and Hiking in California
Guides to Planning Your Camping and Hiking Trip Adventure
Camping, Hiking, and Mountain Biking in the Blue Ridge Mountains
Practical Guides to Hiking in Georgia, North Carolina & South Carolina
---
---
Inspiring Travel Destinations
---
---