Luxurious Face Creams & Exfoliating Body Scrubs
---
Exfoliating. Brightening. Resurfacing. Hydrating. Anti-Ageing. Pore-Cleansing. Repairing. Anti-Blemish. All Skin Shades & Skin Types.
---
Buttah Skin Charcoal Detox Mask
The perfect mask for all skin types. The Activated Charcoal draws out and removes impurities from the surface of your skin while Bentonite and Kaolin Clays cleanse, purify and absorb excess oil. This mask leaves your skin fresh, clean, and the perfect canvas to soak up your Vitamin C serum and favorite Buttah face moisturizer. buttah. by Dorion Renaud.
---
Clé de Peau Beauté Golden Radience Collection Mask Set
An antioxidant-rich, 24K Gold infused face mask to replenish and recharge fatigued, stressed skin. Plus, more love-your-skin luxuries to complete the energizing ritual. This set contains Precious Gold Vitality Mask, The Serum, Firming Serum Supreme, and La Crème.
---
Omorovicza Queen Cleanser
This rich cream cleanser brings back beauty to cleansing. An indulgent moment of care that leaves your skin perfected. A gentle yet thorough cleanse, the nourishing texture works to removes all impurities and daily pollutants without stripping the skin, whilst helping to calm and reduce signs of irritation. Skin is left wonderfully soft, smooth and supple with an even glow.
---
RéVive Moisturizing Renewal Day Cream Broad Spectrum SPF 30 Sunscreen
This advanced daytime moisturizer is powered by our Rapid Renewal Complex, blending antioxidants, minerals, vitamins C, E and marine adaptogens to help shield skin against environmental aggressors.
---
Youthful Age Regimen 5-Piece Anti-Aging Skin Care Kit
Youthful Acne Defense Kit contains 5 products: Radiance Revitalizing Cleanser, Skin PH Balance Toner, Tretinol Serum l Glow Vita-CE with Ferulic Acid and Protection Hydro Essence SPF 40 with 10% Zinc Oxide and 7.5% Octinoxate.
Youthful Radiance Revitalizing Cleanser contains an anti-aging peptide complex with 11 botanical essential oils and extracts to cleanse, condition, and revitalize skin leaving it soft, smooth, supple and visibly younger-looking.
---
Cinq Mōndes Paris Aromatic Scrub with Spices
This sea-salt based body scrub effectively smooths skin and soothes the body.
---
This site has an affiliate marketing relationship with advertisements. I may receive a small referral fee or commission if you sign up for services or purchase a product. This allows me to continue to create content.
---
NuFACE Mini Facial Toning Device
5-Minute Facial Lift. This travel size skincare tool tones, lifts and contours the face and neck for younger-looking, rejuvenated skin. Contour, tone and firm skin instantly and over time.
---
NuFACE Firming and Brightening Silk Crème Activator
A serum-crème that delivers microcurrent from your device down to the facial muscle. Formulated with NuFACE IonPlex and other powerful actives to firm, brighten, and instantly lock in moisture for up to 48 hours.
---
Origani Organic Manuka Honey Peel Face Exfoliator Scrub
---
Fresh and Natural Luxury Body Scrub (Asian White Tea)
Asian White Tea Fragrance: Subtle and delicate describe this ultra-feminine and timeless fragrance.
---
MAJESTIC PURE Himalayan Salt Body Scrub
Detoxification + Hydration – Salt Body Scrub Exfoliate for Body removes dead cells, toxins, dirt, pollution, and from pores. Scrubbing with sea salt scrub also assists in rejuvenation of skin; leaving not only your skin revived but also refreshing your whole Mind, Body, and Spirit.
---
Jennifer Lopez's JLO BEAUTY That JLo Essentials Kit
Level-up your routine with this 4-step ageless skin system for brighter, plumper, more hydrated and protected glowy skin. Each kit includes the Gel Cleanser, Serum, SPF Moisturizer and Cream with clinically proven results.
---
MOOCHI Golden Vintage Glass Cosmetic Makeup Case
MOOCHI's LARGE ACRYLIC COSMETIC STORAGE ORGANIZERS – Big size makeup storage with 3 drawers. Can hold all kinds of essential bottles, perfume bottles, face creams, masks, power, lipsticks.
---
Beurer Body Scrubber for Exfoliating and Massage
The body brush enables thorough cleansing and exfoliation of your entire body – leaving the skin soft, radiant and ready for the rest of your skin care routine.
---
Noble Panacea The Brilliant Overnight Recharge Cream
Detoxify – Replenish – Hydrate – Wake up to hydrated and skin, even with minimal sleep – Intense all-night moisture. This rich, velvet cream works in synergy with the skin's intrinsic nighttime regeneration cycle to detoxify the skin from daily pollutants and impurities, promote cellular turnover and collagen production, to then soothe and maximally hydrate the skin.
---
Anthony Exfoliating Body Scrub
Anthony brand Men's Grooming Products have been featured (and won awards) in top publications, including Men's Health, New York Times, Forbes, GQ, and Esquire. They're also in 850 high-end barber shops across the U.S. and Canada.
---
LaLicious Two-Step Exfoliate & Moisturize Bundle
This 2-piece set includes the favorite Coconut Sugar Scrub and the Coconut Velour Body Melt for delicious hydration and soft skin from head-to-toe. Exfoliate and moisturize your skin with this Extraordinarily Whipped Sugar Scrub. Leave skin deliciously soft with a sweet blend of fresh coconut.
---
---
Avant | Gentle Rose Beautifying Face Exfoliant
The perfect amount of Rose activates to help buff away dead skin and reveal a healthier skin. The Papain contained in this formula is a powerful exfoliating agent. It helps peel dead skin cells to reveal a healthier skin complexion and works for diving deeply into the skin to help remove debris, oil and dirt from enlarged pores.
---
---
---
African Botanics Marula Detoxifying Salt & Sugar Body Scrub
100% natural, exfoliating scrub which combines omega rich, Indigenous African Marula Oil, detoxifying and nourishing pure pink Himalayan Crystal Salt and hydrating Raw Cane Sugar for healthy and glowing skin.
---
Zen Me Premium Vegan Bristle Exfoliating Brush (3-Pack)
The dry brush for body comes with a 14-inch long, curved handle for easy back scrubbing.
---
Patricks Volcanic Sand and Crushed Diamond Exfoliating Face Scrub
Packed with anti-aging peptides, multivitamins and anti-irritants for an advanced epidermal treatment that leaves skin smoother, clearer and nourished.
---
BATH and BLOOM Thai Jasmine Body Cream Scrub & Mango Tangerine Body Gel Scrub
This cream scrub has unique characteristic with a combination of three types of rice grain, Jasmine rice, Black sticky rice and Red rice. They help slough away the dead skin cell while a light sweet scent from Jasmine helps relax and balance your mind and soul. With a combination of Apple and Papaya Extract, your skin will be rejuvenated to glow skin.
---
---
The Body Shop Spa of the World Butter Shea Creme
This super rich and creamy natural body butter is a feast for the skin. It melts straight in to leave skin feeling soft and smooth.
---
SkinYoga Almond Orange Face Scrub (Vegan)
Made from highest quality ingredients sourced from the farms. Helps in reducing pigmentation and skin discoloration. Can be used as a mask (for firming and anti-aging) or scrub (for exfolation and skin lightening).
---
---
Brookstone 6-Piece Electric Body Bath Brush
MULTIFUNCTIONAL BODY EXFOLIATOR – The body scrub brush interchangeable spin bath brushes turn a regular shower into something more luxurious. Use the long-handled sponge with your favorite body scrub, acne body wash and follow it up with a rich moisturizing lotion. Switch it up and use the spin brush as a cellulite brush massager.
---
Onsen Secret Japanese Exfoliating Body Scrub & Nourishing Body Butter Moisturizing Cream
The moisturizing body scrub is infused with Japanese Hot Spring minerals and essential vitamins. From the highest-quality Dead Sea salt to coconut and jojoba oil, vitamin E, give your skin the nutrients it needs and deserves. The exfoliating body scrub clears away dead skin and leaves behind a healthy, radiant complexion.
---
Cindy Crawford's Meaningful Beauty Anti-Aging Daily Skincare System with Crème de Serum
It features an exclusive melon complex with the super-antioxidant known as the 'Youth Molecule', and an orchid extract that supports natural collagen and elastin production to give your skin a visible lift.
---
Goldfaden MD Plant Profusion Energetic Eye Cream
May help revitalize the delicate eye area by reducing the appearance of lines, puffiness, and under eye darkness. The proprietary blend of superior active ingredients may improve overall complexion by rehydrating.
---
Tata Harper Smoothing Body Scrub
Hydrating Exfoliator, 100% Natural, Made Fresh in Vermont. 17 High-performing ingredients. This smoothing formula regenerates skin with 5 sources of exfoliation, 6 sources to smooth and soften skin texture, and 6 sources of vitamins and minerals.
---
---
Dermabuff Face and Body Exfoliant
Microcrystal exfoliating scrub. Corundum Crystal is used in professional microdermabrasion treatments to exfoliate, improve skin absorption, and effectively treat aging skin, acne, and skin scars.
---
---
THANN Eastern Orchard Aromatherapy Shower Gel & Oriental Essence Aromatherapy Salt Scrub
For soft, clean and healthy skin, this special formula optimizes the skin's natural moisture balance. Vitamin E's rich rice bran oil and plant essential oils provide benefits as natural emollient, moisturizer and antioxidant. Organic grape seed oil improves skin radiance. Organic argan oil moisturizes the skin with anti-irritation benefit. The soothing scent of yuzu and neroli essential oils freshens and delights the mind.
---
Beauty by Earth Facial Wash
Face Scrub & Cleanser-In-One: This exfoliating facial wash gently and easily washes away dirt, oil, and dead skin to leave your skin soft and smooth. Filled with ingredients that hydrate, brighten and repair your skin while gently cleansing.
---
Goldfaden MD Doctor's Body Scrub
Contains crystals that polish away dead surface skin leaving skin appearing clearer and feeling smooth. Polish away dead surface skin and infuse hydration, vitamins, and nutrients back into your body to reveal smoother, radiant, healthier-looking skin.
---
---
Kent Luxury Beechwood Body Exfoliating Bath/Shower Brush
The brush has a detachable head, textured to massage and remove dead skin effectively. A stimulating experience which leaves the body toned and invigorated.
---
Dr. Barbara Sturm's Deeply-Hydrating Face Mask
This deeply hydrating face mask is perfect when travelling, after exposure to sun or the elements, or whenever your skin needs an instant moisture boost. Purslane, an anti-aging powerhouse, helps calm the skin and reduces visible signs of irritation. Soothing Aloe Vera and Chamomile infuse your skin with moisture while Kaolin, also known as 'China Clay,' leaves your complexion feeling silky soft and supple.
---
Tanamera Clarifying Hibiscus Scrub
Hibiscus is one of the most powerful anti-ageing plant actives, Hibiscus has a magical reputation for increasing skin elasticity to give a stunning natural youth-boost. Tanamera Clarifying body scrub is a natural formulation designed to brighten skin and give you a radiant, luminous glow.
---
---
Dermalogica Daily Milkfoliant Face Scrub Powder
Calming Vegan exfoliating powder polishes skin while supporting the skin's moisture barrier with AHAs and BHAs. Gently polishes to reveal smoother, more vibrant skin, replenishes and restores skin's moisture barrier, relieves skin with calming and soothing ingredients.
---
---
Rosebud Woman Intimate Skin Moisturizer
The Honor Everyday Balm moisturizes, conditions, and replenishes intimate skin. It is made to improve skin density and provides daily moisture for the inner and outer feminine areas.
---
Dove Exfoliating Body Polish For Silky Smooth Skin (4-Pack)
Brown Sugar & Coconut Butter Body Scrub Exfoliates & Restores Skin's Natural Nutrients. When used as a body scrub, Dove Exfoliating Body Polish gently removes dead skin cells to reveal a new layer of beautiful, radiant skin.
---
---
---
Elizabeth Mott Vitamin C Face Scrub
Infused with Vitamin C, heat activated technology and other multivitamins, this face scrub gently exfoliates to give you a glowing, bright, and soft complexion.
---
Diamond Wipes Cleansing | Waterproof Makeup Remover (500 Count)
Alcohol Free Wipes with Vitamin E. Stash them in your purse, desk drawer, gym bag, nightstand or car – anywhere you might need them!
---
First Lady Activated Cucumber & Avocado Scrub Cream
Clarifying scrub for face and body. Created using Cucumber & Avocado specially formulated cream to unmask your true complexion. Helps remove dead cells, black heads & white heads from the skin.
---

---
The Keys Salt Scrub: Premium Exfoliating Sea Salt Body Skin Scrub (3-Pack)
The Florida Key Sea Salt Scrub Is Made Using Only the Highest Quality, Natural Ingredients and is the Absolute Gold Standard of Skin Care. Body Exfoliator that Rejuvenates, Exfoliates, Soothes, and Moisturizes Skin to Feel Smooth, Soft and Silky.
---
Dermalogica Daily Superfoliant – Deep Pore Face Scrub
This highly-active resurfacer delivers your smoothest skin ever, helping fight toxins and environmental triggers known to accelerate skin aging. The powder formula releases powerful enzymes and skin-smoothing alpha hydroxy acids.
---
---
Tree Hut Moroccan Rose Shea Sugar Scrub
100% PURE NATURAL SHEA BUTTER – Premium deep moisturizer that wonderfully softens and smooths dry cracked skin.
---
Filorga Scrub & Mask Exfoliating Bubble Face Mask
Exfoliating scrub & mask helps to gently shed dead skin while smoothing and renewing the complexion.
---
KENT 9″ Beechwood Wood Short Handle Shower Body Brush
High Quality wood handle brush used for wet or dry brushing your body, helping with stress relief, gently massage fat deposits on the thighs & buttocks. Easy to brush the lower back, buttocks and thighs.
---
Natural Honey Amber Exfoliating Face Scrub
Say goodbye to dull, flaky skin once you start cleansing with Honey Amber Face Exfoliator. Fused with moisture-absorbing and antioxidant rich honey extract, this facial scrub will boost your skin's elasticity and restore your supple glow.
---
First Aid Beauty Bundle
Ultra Repair Cream and the KP Bump Eraser Body Scrub. Smooth Skin from Head to Toe: Two powerful, all-over body favorites in one smooth duo; exfoliate away bumpy skin and follow with a deeply hydrating skin cream to reveal smoother, softer, more comfortable skin.
---
Kopari Body Care Dream Team
Coconut Crush Scrub Exfoliant and Coconut Body Milk Hydration. This body care dream team exfoliates and deeply hydrates for smoother skin on every limb.
---
Brooklyn Botany Microdermabrasion Facial Scrub (3-Pack)
Microdermabrasion is known to help tighten sagging skin, clarify and tighten pores, and even skin tone. By helping to remove dead skin cells from the outermost layer of skin, microdermabrasion promotes the regeneration of new cells which results in firmer, more toned, and less uneven skin tone. It can also assist with improving blackheads and skin pores.
---
Queens Botany Watermelon Puree Scrub
Salt scrubs work the same way as sugar scrubs, buffing away dead skin cells. However, salt scrubs have a bonus because salt can help pull toxins away from the body and relieve inflammation. Nourishing watermelon body oils help to prevent and improve acne by utilizing anti-inflammatory properties to put redness and irritation out of business. It is made with natural ingredients to help soothe dry and irritated skin.
---
SPA REDI Sensual Rose Body Scrub
Infused with Vitamin E and Natural Oils such as Almond Oil, Cottonseed Oil, Sunflower Seed Oil, and Avocado Oil, as well Vitamin E, it also moisturizes and nourishes while regenerating the skin back to a healthy state.
---
Dr. Barbara Sturm's Darker Skin Tones Face Cream Rich
This rich formulation darker skin tones face cream was tailored to the precise skin health needs of darker skin tones with normal to combination skin. The radiance-boosting active ingredient lumicol, evens the skin tone.
---
---
Cinq Mōndes Paris Kaolin & Flowers Clay Face Mask
All skin types, especially combination, oily or blemish-prone skin.
---
---
Body Brush by Dr. Barbara Sturm
The body brush opens your pores, and mechanically boosts your circulation, helping to increase localized blood flow and removal of toxins. Use on dry skin.
---
Olay Daily Exfoliating with Sea Salts Body Wash (4-Pack)
Visibly transform your skin in just 2 weeks with our Exfoliating Body Wash with Sea Salt, leaving skin feeling smooth & looking healthy. "B" IS FOR BEAUTIFUL: Now Olay's proprietary skin care formula, made with Vitamin B3 Complex, helps to transform your skin.
---
Dermasuri Deep Exfoliating Mitt
Experience deep cleansing to remove dead skin cells, even out your skin tone, scrub away dry skin, and stimulate blood flow.
---
Era Organics Microdermabrasion Facial Scrub & Face Exfoliator
Luxurious 2-In-1 Facial Treatment. Leave on to use as a facial mask to help balance your skin tone, reduce fine lines, wrinkles, and age spots. Your skin will soak up vitamin and mineral nourishing agents to help restore and protect skin.
---
The Beauty Duo by U Beauty Skincare
RESURFACING COMPOUND 15ML is a clean, high-performance formula designed to optimize your daily beauty regimen without sacrificing results. THE SUPER HYDRATOR 15ML is a luxurious and intuitive moisturizer that hydrates and resolves compromised barrier functionality where skin is most parched.
---
---
---
Clé de Peau Beauté Softening Cleansing Foam
An antioxidant-rich foaming face wash that gently lifts impurities while delivering moisture and promoting resilience. Ideal for normal to dry skin types. Transforms from a velvety cleansing cream into a finely textured lather that treats skin to a luxurious sensory experience.
---
Clé de Peau Beauté Hydro-Softening Lotion
Light-Empowering Enhancer controls light on both the surface of the skin and beneath to amplify radiant finish. Chestnut Rose Fruit Extract helps defend against oxidation. Super Hyaluronic Acid provides lasting hydration.
---
Costa Brazil Oleo Para A Face Kaya Anti-Aging Oil
Kaya Oil is a powerful antioxidant harvested from the Amazon rainforest exclusively for Costa Brazil. This fast-absorbing, lightweight formula is rich in nourishing lipids, essential fatty acids, omegas 3, 6, 9 and vitamins A, C and E. Powerful antioxidants help boost radiance, firmness and hydration.
---
RéVive Acne Reparatif Acne Treatment Gel
A powerful acne treatment gel that combines anti-acne and anti-aging ingredients into a single product.
---
Olay Regenerist Detoxifying Pore Scrub Cleanser & Micro-Sculpting Face Moisturizer Cream Duo Pack
POWERFUL INGREDIENTS: Formulated with Vitamin B3 + Hyaluronic Acid, to helps skin turnover, remove dead skin cells & correct the look of wrinkles. MAXIMIZED MOISTURE: Hydrating formula that will seamlessly blend to strengthen skin's moisture barrier for bouncy, firm & younger-looking skin.
---
Clé de Peau Beauté Wrinkle Smoothing Serum Supreme
A retinol-powered anti-aging serum that significantly reduces the appearance of wrinkles for smoother looking skin that improves with time.
---
RéVive Intensité Crème Lustre Night Firming Moisture Repair
An intensive firming moisturizer that deeply hydrates, rejuvenates and restores the look of skin to unveil a brighter, luminous, healthy-looking complexion.
---
Costa Brazil Moonlight Body Oil
The Moonlight Body Oil enhances your natural glow with a nutrient-rich complex of kaya, cacay, and açaí that provides antioxidant protection. The luxurious formula absorbs quickly and hydrates deeply, leaving you with glimmering, platinum moon-bathed skin that glows but is never greasy.
---
Pietro Simone Essential Act 8: Retexturizing Mask Complex
This gel mask has an intelligent hydrating complex, that increases skin elasticity, restores suppleness and aids resistance to external stressors. Resulting in comfortable, plump, softer looking skin that feels refreshed, luminous and protected.
---
Irene Forte Essenziali Rigeneranti Kit
This luxurious box contains Irene Forte's six regenerating essential products, designed to give you a taste of the best of the brand: Almond Cleansing Milk; Helichrysum Toner; Pistachio Face Mask; Hibiscus Serum; Prickly Pear Face Cream; Hibiscus Night Cream; a sustainable Italian olive wood spatula.
---
Pietro Simone Prestige Act: Age Preserve
Age-Preserve works to sustain skin's natural moisture barrier and protect against future skin damage. The combination of peptides re-train present skin concerns to repair, promoting brighter, firm restoration.
---
RéVive Masque Des Yeux Revitalizing Eye Mask
This luxuriously moisturizing formula increases hydration, soothes and protects skin around the eyes, providing an energized, youthful appearance.
---
Edward Bess Black Sea Essential Eye Cream
This innovative formula penetrates the skin's surface as a serum but with the targeted application of an eye cream for the most effective anti-aging results.
---
Irene Forte Pistachio Face Mask, Forte Rigenerante
Certified vegan ingredients. A sextuple award-winning face mask clinically proven to hydrate the skin over 12 hours, as well as immediately plump the skin.
---
The Fabulous Face Creams: Recipes to Create Your Best Self-Care Routine
This book contains recipes using all kinds of natural ingredients.
---
Guide to Natural Organic Skin Care Treatment Kits
12 High-Performance Fitness Smart Watches
Expert Hairstyling Tools for All Types of Hair
Beauty Trend: Lip Plumpers to Create Fuller Natural-Looking Lips
Men's Daily Body, Hair & Skincare Essentials
Popular Beauty-Boosting Products Under $50.00
All-In-One Makeup Kits | Essential Cosmetic Organizers
Beauty Trend: Airbrush Makeup Kits for Beginners & Professionals
---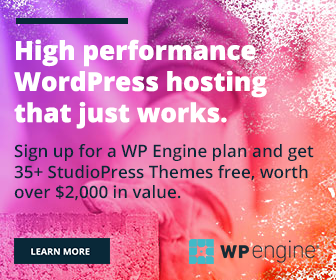 ---
Luxurious Face Creams & Exfoliating Body Scrubs
---
---
Start Promoting Retailer Products on your Blogs and Web Pages and Earn Commissions. Join the FLEX OFFERS Affiliate Marketing Network Today! You can also Earn Bonuses with the Refer-a-Friend program.
---
---
Exfoliating. Brightening. Resurfacing. Hydrating. Anti-Ageing. Pore-Cleansing. Repairing. Anti-Blemish. All Skin Shades & Skin Types. Buttah Skin Charcoal Detox Mask The perfect mask for all skin types. The Activated Charcoal draws out and removes impurities from the surface of your skin while Bentonite and Kaolin Clays cleanse, purify and absorb excess oil. This mask leaves your…