Men's Daily Body, Hair & Skincare Essentials
---
Cleanse, Hydrate, and Renew. The Fundamentals of Looking Good From Hair-to-Feet for Healthy Aging. Revitalize Your Body & Soothe Your Mind Even on Your Busiest Social & Work Days.
---
HOMMEFACE Daily Trio Skin Care Set for Men
Three-Step Routine. This set includes Full-sized Step 01. HF Daily Face Wash, Step 02. Herbal Spray Toner & Step 03. Face Moisturizer.
---
This site has an affiliate marketing relationship with advertisements. I may receive a small referral fee or commission if you sign up for services or purchase a product. This allows me to continue to create content.
---
Men's Health Magazine
Men's Health is the essential read for guys who want to be stronger, smarter, grittier and wealthier. Men's Health is dedicated to providing the tools and practical solutions for success in all aspects of life.
---
ConairMAN Beard and Stubble Trimmer
Advanced Blade Technology: Skin-friendly, premium etched blades for extreme sharpness and durability. The ConairMAN Beard & Stubble Trimmer also has a flip-back guide comb for edging and detailing.
---
Melixir Vegan Hydration Kit for Dry Skin
A soothing, hydrating serum and facial moisturizer duo for dehydrated skin. The combination of our Vegan Bamboo Serum and Vegan Relief Facial Cream softens and conditions your dry skin with intense hydration. Appropriate for all skin types, including the most sensitive.
---
Anthony Exfoliating Body Scrub
Anthony brand Men's Grooming Products have been featured (and won awards) in top publications, including Men's Health, New York Times, Forbes, GQ, and Esquire. They're also in 850 high-end barber shops across the U.S. and Canada.
---
Only Skin Men's Premium Skincare Kit
HARDWORKING SKIN CARE FOR MEN MADE EASY: These easy-to-use skin care kits are designed to deliver real deal results. Curated with simple steps so your skin care regimen becomes second nature. Browse the Only Skin Store for more products.
---
Garden of Life Vitamin Code Whole Food Multivitamin for Men
Comprehensive vitamin for prostate health, heart health, mental and physical energy, digestive support, healthy stress response, and eye health.
---
Fitbit Versa 2 Special Edition Health and Fitness Smartwatch
---
Mistral Men's Organic Bar Soap
Natural bar soap, hand soap, and body wash. Free from alcohol, parabens, phthalates, and tallow. Authentic, triple-milled soap moisturizes the skin and leaves behind a bold fragrance
Mistral's FOUR PREMIUM FRAGRANCES: Sandalwood Bamboo, Cedarwood Marine, Teak Wood, and Black Amber. GREAT GIFT IDEA.
---
SpaLife All Natural Bath & Body Luxury Spa Men's Sandalwood Gift Set
Indulge in a relaxing and refreshing spa-like experience after a stressful day. This bath and body sandalwood set provides a variety of men's products that will help you unwind for a change.
---
Dermasuri Deep Exfoliating Mitt
Scrub away dry skin. Experience deep cleansing to remove dead skin cells, even out your skin tone, and stimulate blood flow.
---
---
Braun Electric Razor for Men
Braun Series 9 Pro is the world's most efficient electric shaver, now better with a flexible new ProHead that can cut 1, 3 or 7-day beards even in tricky areas.
---
Tiege Hanley Anti-Aging Skin Care Routine for Men
ACHIEVE YOUR BEST-LOOKING SKIN: Combat aging by keeping your face hydrated all day long. Tiege products will help improve your skin's elasticity, even out dark spots, and reduce the appearance of dark circles, fine lines and wrinkles. Browse More Tiege Hanley Skincare Products.
---
Bugatti Limited Edition Shave Kit by GilletteLabs
Experience the soothing warmth of an exceptional shave, every day. The Bugatti edition includes: 1 GilletteLabs Heated Razor Handle in the exclusive Bugatti Agile blue, 2 five-bladed refills, magnetic charging dock, cleaning cloth, smart plug.
---
RUGGED & DAPPER Daily Duo Skincare Set
Formulated for Men: Attacks dirt, excess oil and grime to eliminate breakouts and acne, without stripping the skin of moisture. Daily Power Scrub Facial Cleanser was developed to cover all of the bases and is an integral part of any male grooming regimen.
---
---
GQ Magazine Subscription
---
Kent FD3 Luxury Beechwood Body Scrubbing Exfoliating Bath/Shower Brush
100% white boar bristles for a firm brushing effect and optimal exfoliating, dead cells are eliminated from your skin for a fast reduction of cellulite and body acne, also stimulates your lymphatic system. Crafted with care to create a luxurious feel.
---
ELEVATE Hair Growth Oil
Works perfect for people who need to grow hair fast, have thinning hair, pattern baldness, brittle or weak hair, etc. This oil serum will reduce hair damage and hair loss by revitalizing the hair from the roots and repair split ends. Designed to revitalize, strengthen, protect, and stimulate hair follicles.
---
Amazing Straight Razor Shaving Kit
Nothing gives you a great shave like a genuine Japanese steel blade honed to perfection. The Naked Armor straight edge razors for men feature a durable biblical algum wood handle + accented with 115-grain two-sided gold copper heads to give you the perfect equilibrium.
---
24 Bars of Irish Spring Moisture Blast Soap
---
TheraBreath Fresh Breath Dentist Formulated Oral Rinse
Icy Mint mouthwash uses clinically-proven oxygenating ingredients to help fight the bacteria that cause bad breath odor and stop sour, bitter, and metallic tastes in your mouth.
---
Philips Norelco Multi-Groomer All-in-One Trimmer Series 3000
13 attachments for all of your grooming needs: Full size steel trimmer, a steel precision trimmer, a nose and ear hair trimmer, 3 hair trimming guards, 3 beard trimming guards, a stubble guard, an accessory travel storage bag, and a cleaning brush.
---
Edge Extra Moisturizing Shave Gel
VITAMIN E creates a soothing shave experience. SPECIAL MOISTURIZERS and lubricants provide unbeatable razor glide. CONDITIONERS give your face a refreshing coolness.
---
Assault Cross-Fit Workout Air Bike with a 25″ Steel Fan
· Computer features motivational programs providing many programs (Tabata, Intervals, Watts, Heart Rate) to accomplish your fitness goals. Aluminum seat post.
· Maximum user weight: 350 pounds. Twenty-five-inch diameter steel fan delivers maximum resistance, with six-way adjustable seat fore and aft, up and down and tilt. Square-tapered design.
· Set a calorie, distance, or time target goal with the advanced computer display. Integrated messaging to help inspire you and keep your workout fresh.
---
Old Spice Shampoo & Conditioner Set
---
---
Caswell-Massey Luxury Bath Soap (12 Pack)
Made with Sweet Almond Oil, Aloe Vera Extract, Cold Cream & Glycerine. Richly lathering & skin softening, with a comforting scent of almonds blended with hints of cherry and salt, this formula has been a customer favorite for decades.
---
Paco Rabanne 1 Million Fragrance For Men
Fresh and Spicy. Notes of Amber, Leather and Tangerine. An intoxicating, powerful blend that starts out fresh and moves onto a spicy leather accord.
---
Lumineux Teeth Whitening Kit
Everything you need to achieve your brightest smile ever. Lumineux Whitening Strips (7 treatments), Whitening Toothpaste, Whitening Mouthwash and our super-soft bristled bamboo toothbrush.
---
MARLOWE. No. 102 Men's Body Scrub Soap (3 Bars)
This bath soap is lightly scented with agarwood, followed by balance of sandalwood and musk. It's truly unique – try it!
---
Kent FD11 Oval Shower Back Brush
Exfoliating body brush stimulates micro-circulation ideal for dry skin that needs regular exfoliation.
---
Gold Bond Therapeutic Foot Cream (Pack of 3)
Triple Action Relief for Dry Skin. Gold Bond Therapeutic Foot Cream soothes and nourishes skin with three vitamins.
---
3 Swords Germany 10-Piece Manicure Pedicure Grooming Kit
Cuticle scissors, nail scissors, cuticle nipper, nail nipper, tweezers, sapphire nail file, double instrument, cuticle remover, finger nail clipper, toe nail clipper.
---
---
FoliGROWTH™ Hair Growth Supplement
FoliGROWTH dual action formula targets underlying nutritional deficiencies providing therapeutic amounts of key hair growth herbs, minerals, and vitamins. Supports hair, skin, and nails.
---
Charcoal Detox Face Cleanser
The perfect mask for all skin types. The Activated Charcoal draws out and removes impurities from the surface of your skin while Bentonite and Kaolin Clays cleanse, purify and absorb excess oil. This mask leaves your skin fresh, clean, and the perfect canvas to soak up your Vitamin C serum and favorite Buttah face moisturizer. buttah. by Dorion Renaud.
---
NordicTrack T Series Treadmill
SMART-Response Motor for effective speed, interval, and endurance training; 20" x 55" tread belt offers plenty of leg and elbow space as you run; FlexSelect deck cushioning protects your joints.
Innovative SpaceSaver design with EasyLift Assist means your treadmill can fold up after your run for compact, simple storage; Auxiliary music port and dual 2-inch speakers provide entertainment.
---
Missoni Luxury Brand Men's Short Sleeve Polo Shirt
---
Missoni Men's Luxury Brand Shorts
---
Nizoral Anti-Dandruff Shampoo
Nizoral helps maintain a healthy scalp with the anti-dandruff shampoo that kills dandruff & controls itchiness & flaking. A soft shampoo with ketoconazole, use it twice a week between shampoos for a flake-free scalp.
---
Nautica Voyage By Nautica For Men
Eau de Toilette Spray and Body Spray.
---
Fresh Body – Fresh Balls Lotion for Groin Area (12 Pack)
Keep your groin area fresh and dry all day and in between showers. Designed for men to deal with chafing, irritation and the unhygienic odor problems that moisture and sweat cause in sensitive man-regions.
---
Centrum Multivitamin for Men
Men's multivitamin features Vitamins C, E and Beta-Carotene and Zinc to provide immunity support, B Vitamins to support energy levels and metabolism, and Vitamin B6 and Vitamin D to support healthy muscle function.
---
Auraglow Teeth Whitening Kit with LED Light
Whitens teeth up to 10 shades in 7 days without tooth sensitivity or irritation. Teeth whitening kit includes rechargeable LED teeth whitening light that speeds up the whitening process up to 10x faster when used with whitening gel.
---
---
Ancient Greek Remedy Organic Skin Care Set
This ultimate four kit set includes organic, all-natural products that nourish, heal, and moisturize your dry, cracked, and bumpy skin. Includes four amazing skincare products: a deep moisturizing and reparative body oil, a thick, luscious buttercream moisturizer, a rejuvenating foot balm, and two soap bars for a soft and gentle clean.
---
Men's Rogaine 5% Minoxidil Foam for Hair Regrowth
3-month supply of hair growth treatment to help treat hair loss, maintain hair density and allow for the regrowth of fuller hair.
---
The Classic Maintenance Deluxe Collection for Men by Lumin
Ideal for every man, skincare beginners, athletes, and low-maintenance guys. This kit will last you approximately 2 months with daily use.
---
Panasonic Electric Razor
Panasonic ARC 5 mens electric razor uses an ultra-fast motor & 5-blade system to deliver up to 70,000 cross cuts per minute, making shaving quicker, smoother, and more efficient; shave wet or dry.
Advanced Intelligent Shave Sensor: Senses beard densities 220 times/sec and adjusts power 14 times/sec as you shave, ensuring smooth, even results.
---
McKesson Dermal Wound Cleanser (Pack of 6)
---
NATURELO One Daily Multivitamin for Men
Boost natural energy and vitality and support your heart, brain, eye, and immune health with vitamins, minerals and organic whole foods to help keep your body functioning at its best.
---
Aromatherapy Associates Revive Body Brush
A favorite to boost circulation, exfoliate dead skin cells and reduce cellulite.
---
Lumineux Teeth Whitening Strips 21 Treatments
---
---
Lubriderm Men's 3-In-1 Moisturizing Body Lotion with Aloe
This daily lotion helps moisturize, soothe, and improve the look of skin in just one step. It can be used as a body lotion, face lotion, or soothing aftershave moisturizer. Dermatologist-developed brand.
---
êShave Shaving Kit for Men (Orange Sandalwood)
Using all three products with the pure badger shaving brush and with the right technique will give you the shave you desire.
---
Professional Beard Trimmer by Bevel
Quick tool-free adjustments with no screwdrivers needed, simply adjust sharpness using the Bevel Dial for a cleaner, smoother shave that reduces bumps, ingrown hairs, and skin irritation.
---
Bevel Skin Care Set for Men
The Bevel Face Wash, Bevel Exfoliating Toner and Bevel Face Moisturizer make for a clarifying and soothing skincare routine.
---
iSmile Teeth Whitening Kit with LED Light
Use once a day for 10 minutes to remove stains from coffee, wine, soda, smoking, and more.
---
---
SpaLife All Natural Body Luxury Spa Men's Sandalwood Gift Set
Indulge in a relaxing and refreshing spa-like experience after a stressful day. This bath and body sandalwood set provides a variety of men's products that will help you unwind for a change.
---
Philips Norelco Shaver 9000 Prestige
This set includes: Electric Shaver, click-on precision trimmer, premium travel case and power cord. NanoTech precision blades are strengthened with thousands of nano particles that cut hair with the highest precision, delivering an extremely close shave at skin level.
---
Dove Men+Care Extra Fresh Body Wash
Feel clean and invigorated with this hydrating face and body wash and enjoy its crisp, refreshing scent of Mandarin Citrus, Patchouli, and Rosemary.
---
Brickell Men's Daily Elite Face Care Routine
This men's skin care set contains the seven best skin care products for men to gently cleanse the face, remove dead skin & impurities, smooth wrinkles and lines, fight inflammation, repair damaged skin cells, firm the face and brighten the eyes.
---
---
Eye Cream by Dr. Barbara Sturm
Targets dark shadows, bags, and puffiness around the eye area.
It combines Purslane with a special complex of Golden Root, Sugar Beet and Yeast to provide a soothing 'de-puffing' effect.
Omega lipids help the skin retain moisture for a youthful appearance.
Dr. Barbara Sturm is a world-renowned German aesthetics doctor.
---
Monpure Hydrate and Soothe Scalp Serum
Nourishes dry, irritated, inflamed scalps
Alleviates symptoms of scalp discomfort and irritation
Promotes skin cell regeneration, protects against oxidation and detoxes the scalp
---
---
BOSS The Scent Deodorant Stick for Men
---
Hugo Boss THE SCENT Eau de Toilette
An irresistible fragrance, unforgettable like a savored seduction. Exquisite notes of Ginger, exotic Maninka and Leather unfold.
---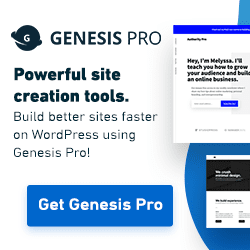 ---
Ultrax Labs Hair Surge Shampoo
Effective anti-thinning hair boost for men and women of all hair types, including coily, curly, wavy, and straight hair. concentrated formula energizes and detoxes the scalp to strengthen hair follicles at the root without leaving hair greasy or unmanageable.
---
Melixir Vegan Face Wash for Sensitive Skin
Specially formulated for acne and oily skin, this gentle & lightweight face wash with 0.5% salicylic acid helps to clear and unclog pores to prevent breakouts and red blemishes. Appropriate for all skin types, including the most sensitive. Good for acne-prone skin.
---
Azzaro Chrome Eau de Toilette—Men's Cologne
Fresh. Crisp. Memorable. A timeless men's cologne. Made for the confident man who lives to inspire. This is a light, long lasting Citrus, Aquatic & Woody Fragrance.
---
---
Lotrimin AF Athlete's Foot Antifungal Powder (3 Pack)
Proven to cure most athlete's foot: clinically proven to cure most athlete's foot, Lotrimin AF antifungal powder controls the fungus that causes tinea pedis, commonly known as athlete's foot.
---
Gold Bond Men's Essentials Talc-Free Body Powder
Refresh 360 Scent. Absorbs odor-causing sweat. Keeps you cool, dry, and comfortable.
---
Gold Bond Medicated Anti-Itch Lotion (Pack of 4)
This Gold Bond Lotion helps relieve itching due to sunburn, rash, insect bites, and more.
---
Sports Illustrated Magazine
---
Dr. Scholl's Performance Sized to Fit Running Insoles
ActivPerform Technology – Reduces shock impact by 40% to protect feet and knees. Optimizes energy throughout your run by distributing pressure from heel to toe.
---

---
New York Biology Dead Sea Mud Mask for Face and Body
PURE DEAD SEA MUD helps cleanse the skin and provide a soothing sensation. Rich in minerals, it aids skin renewal, creating a gentle exfoliation effect that removes excess oil, toxins, and dead skin cells for a softer feel and radiant glow.
---
Natural Bay Rum Soap for Men
This bay rum natural soap is a handmade artisanal soap bar crafted to satisfy the skincare needs of manly men. The bay rum men's soap releases a spiced rum scent inspired by pirates! Variety Pack
---
AXE Hawaiian Vibe Body Wash For Men
Use this Men's Body Wash to wash away odor and smell refreshed. Skin care for men with plant-based cleansers that leave skin feeling fresh. Smell irresistible.
---
Old Spice Anti-Perspirant Deodorant, Dynasty Cologne Scent
48-hour sweat and odor protection you need and the lasting scent you deserve. Dynasty is formulated with fresh notes of leather and spice for a cologne scent with a modern masculine fragrance.
---
---
BOTANIC HEARTH Tea Tree Body Wash
Soaps are made using traditional European techniques from premium botanicals rich in skin conditioning ingredients.
---
NIVEA MEN Cool Body Wash
Long-lasting, masculine scent. Suitable for use as a shaving gel, body wash and shampoo.
---
---
Listerine Cool Mint PocketPaks for Bad Breath
6 packs of 3 packs containing 24 strips each of Listerine Cool Mint Pocketpaks Bad Breath Strips to kill bad breath germs effectively.
Mint breath strips kill 99% of germs that cause bad breath, according to laboratory tests, and leave you with fresh breath for important occasions and meetings.
---
Harry's Men's Body Wash Variety Pack
The variety pack includes all four of Harry's signature scents–Redwood, Shiso, Stone, and Fig in one box.
---
Black Wolf 5-Piece Skincare Set for Men
Includes Black Wolf Double Duty Glacier Eye Gel, Exfoliating Bamboo Face Scrub, Moisturizing Gel, and Charcoal Powder Face Wash with a waterproof Toiletry Bag.
---
Azzaro Wanted By Night Eau de Parfum—Men's Cologne
Wild. Mysterious. Charming. This is a spicy men's fragrance with woody, oriental notes. For the man who owns the night and lives his life with no limits.
---
Dr. Scholl's ULTRACOOL Insoles
Designed for people who suffer from foot odor and experience discomfort in their feet during the day.
Built with Odor-X Technology, to help keep feet cool, comfortable and odor free.
Aircool Vents – Honeycomb design and breathable wicking top cloth promotes airflow to help your feet feel cooler.
Fits Casual Shoes, Sneakers & Work Boots.
---
---
MANSCAPED™ Perfect Package 4.0 Kit
Dedicated to refining a gentleman's most sensitive areas with a full line of specially engineered and formulated products for below-the-waist male grooming. The Perfect Package 4.0 is the ultimate 'all-you-need' male grooming kit with an electric trimmer, ball deodorant, ball spritz, all-over body wash, 4-piece nail kit, shaving mats, and luxury travel bag.
---
Irish Spring Men's Deodorant Bar Soap, Original Scent
Helps keep you feeling clean and fresh. Invigorating scent. Long lasting fragrance. 12-hour deodorant protection lets you feel fresh throughout the day. 24 Bars of Soap.
---
The Ballber™ Groin Trimmer
The 30-degree pivoting body trimmer blade is engineered for nut-keeping. Say goodbye to cuts, nicks, pulling, tugging, and snags so you can manscape with confidence. This body hair trimmer for men was built for below the belt to keep your body trim and clean.
---
---
Diesel Only the Brave Eau de Toilette Spray Cologne
Only the Brave is a fresh, explosive, powerful fragrance that conveys the energy of a self-confident leader.
---
---
HARNN Tropical Wood Sugar and Coffee Body Scrub
Mixture of natural botanical extracts combined with Sea Salt, Sugar beads, and grounded Arabica Coffee Beans. Rice Bran Oil, Organic Olive Oil, and Shea Butter are added together to create natural emollient scrub that helps replenishing moisture and exfoliating without drying body skin.
---
---
Dr. Squatch All Natural Bar Soap for Men
5 Bar Variety Pack – Alpine Sage, Bay Rum, Bourbon, Eucalyptus and Goat's Milk.
---
Just For Men Control GX Grey Reducing Shampoo (3 Pack)
Makes reducing gray easy: All you have to do is shampoo your hair Also available in beard wash, 2-in-1, shampoo for light shades, and anti-dandruff shampoo.
---
SUAVS All-In-One Sneaker Shoes
---
One With Nature Soap, Peppermint (Pack of 36)
---
Bevel Natural Men's Soap Bar Works as Body Wash to Exfoliate, Cleanse and Moisturize
This bar soap gently cleanses and exfoliates, giving you clean and moisturized skin.
---
---
Michel Germain Séxūal Pour Homme 3-Piece Gift Set
Set Includes: Eau de Toilette, After Shave, and Deodorant.
---
---
---
Fitbit Sense Advanced Smartwatch
---
Lumin Complete 6-Piece Skincare Gift Set for Men
The Lumin Complete Collection is presented in a sleek black box. In the kit, you'll receive the following products: Moisturizing Balm, Charcoal Cleanser, Dark Circle Defense, Exfoliating Rub, Anti-Wrinkle Serum, Recovery Oil, plus a Deluxe Microfiber Washcloth.
---
---
12 High-Performance Fitness Smart Watches
Guide to Natural Organic Skin Care Treatment Kits
Advantages of Single Serve Coffee Brewers & K-Cup Coffee Pods
Flavorful & Soothing Tea Varieties from Around the World
Luxurious Face Creams & Exfoliating Body Scrubs
Product Reviews: Luxurious Spas, Hot Tubs and Saunas
Trendy Electronic Gadgets and Gift Ideas for Men
Build Your Classic Car and Auto Show With LEGO Sets
Digital Photography Techniques & Camera Kits for Beginner & Advanced Photographers
Maximize Your Blog Business For Profit
---
Money Matters: Guide to Blogging For Dollars
Start Promoting Retailer Products on your Blogs and Web Pages and Earn Commissions. Join the FLEX OFFERS Affiliate Marketing Network Today! You can also Earn Bonuses with the Refer-a-Friend program.
---
---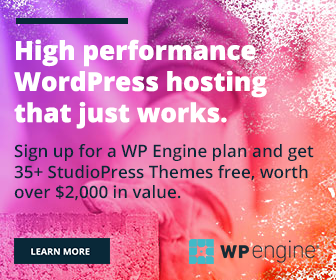 ---
Men's Grooming Products | Skin Care Set for Men | Three-Step Routine | Beard and Stubble Trimmer | Advanced Blade Technology | Vegan Hydration Kit | Dehydrated Skin | Bamboo Serum | Sensitive Skin | Exfoliating Body Scrub | Men's Health | Multivitamin for Men | Health and Fitness Smartwatch | Men's Organic Bar Soap | Triple-Milled Soap | Sandalwood Gift Set | Exfoliating Mitten | Electric Razor for Men | Exfoliating Shower Brush | Hair Growth Oil for Men | Men's Shaving Kit | Japanese Steel Blades | Straight Edge Razor | Gold Copper Head | Irish Spring Bar Soap | Fitness Workout Bike | Fresh and Spicy Fragrance for Men | Teeth Whitening Kit | Men's Body Scrub Soap | Shower Back Brush | Men's Foot Cream | Manicure-Pedicure Grooming Kit for Men | Charcoal Detox Face Cleanser for Men | Endurance Training | NordicTrack Treadmill | Men's Short Sleeve Polo Shirt | Anti-Dandruff Shampoo for Men | Nautica for Men | Fresh Balls Lotion for Groin Area | Ancient Greek Remedy | Men's Cologne | Athlete's Foot Antifungal Powder | Medicated Anti-Itch Lotion | Men's Running Insoles | Bay Rum Soap for Men | Spiced Rum Scent | Hawaiian Vibe Body Wash for Men | Dynasty Cologne Scent | Dr. Scholl's Insoles | Groin Trimmer | Just for Men
---
Men's Daily Body, Hair & Skincare Essentials
---
Cleanse, Hydrate, and Renew. The Fundamentals of Looking Good From Hair-to-Feet for Healthy Aging. Revitalize Your Body & Soothe Your Mind Even on Your Busiest Social & Work Days. HOMMEFACE Daily Trio Skin Care Set for Men Three-Step Routine. This set includes Full-sized Step 01. HF Daily Face Wash, Step 02. Herbal Spray Toner &…