Money Matters: Guide to Blogging For Dollars
---
Earn monthly commissions by promoting merchants' and advertisers' products and services on your blog web pages.
---
---
Creating Content That Sells
Write your blog posts with affiliate marketing in mind while maintaining a balance between monetization and user experience.
As a Blogger, you should include tagged affiliate links to complement your content.
---
Popular Types of Lifestyle Blogs
Home and Lifestyle Blog
Lifestyle and Travel Blog
Luxury Lifestyle Blog
New Age Lifestyle Blog
Men's Lifestyle Blog
Women's Lifestyle Blog
Black Lifestyle Blog
Fashion and Lifestyle Blog
---
Instagram Opens the Door for Affiliate Marketing at Scale
Big news from Instagram, just in time for the Q4 peak shopping season – all publishers with Instagram accounts can now earn commissions on purchases made through affiliate links on Instagram Stories.
All Instagram accounts are now able to add affiliate links to their Stories using the link sticker feature. This update benefits Instagram accounts of all sizes and types, including affiliate publishers that want to share content in stories linking out to brands, or deep linking to specific products—with CJ tracking preserved.
Previously, generating sales for brands and earning commissions on purchases was limited to accounts with greater than 10,000 followers. READ MORE
---
6 Reasons to Use Images & Photos
If you have an blog site with eCommerce features, you need to include high-definition images to drive higher engagement and sales.
Here are six reasons to publish images and photos as part of your blog's marketing tactics.
---
Note: This site has a marketing affiliate relationship with advertisements. I may receive a small referral fee or commission if you sign up for services or purchase a product.
---
Articles with images get 94% more total views.
Including a Photo and a Video increases views by over 45%.
60% of Consumers are more likely to consider or contact a business when a photograph shows up in local search results.
For an eCommerce site, 67% of consumers say the quality of a product image is "very important" in selecting and purchasing a product.
In an Online Store, customers think that the image is more important than product-specific information (63%), a long description (54%), and ratings and reviews (53%).
The engagement rate on Facebook for photos averages 0.37%, where text only is 0.27% (this translates to a 37% higher level of engagement for photos over text) (Jeff Bullas)
---
---
Blogs are designed to reflect unique personas, so it's important that you do not compromise your original style when working with a retailer/merchandiser.
Finding the perfect balance here is key.
---
---
---
---
Working with a trusted affiliate network can help you to unravel the hundreds of company matches and find the right ones to drive revenue for you.
---
The Affiliate Marketing Process
Advertisers will provide offers for publishers to promote products/services with varying commission possibilities for referrals and purchases.
Details for offers vary between advertisers and products/services.
---
Based on those offers, publishers include their advertising partners' affiliate links on their sites to drive traffic to the advertiser's site.
---
---
Affiliate Publishers earn commissions from any qualifying purchases that result from a user following the link.
---
Merchandisers, Advertisers, and Publishers
The essential part of an affiliate program is the relationship between each side of the channel: merchandisers, advertisers, and publishers.
Merchandisers and Advertisers are companies with an online presence promoting products or services.
---
---
Advertisers use affiliate marketing to find new customers outside their traditional reach, increase traffic and orders on their site, and stay top of mind with existing customers.
Advertisers include brands and companies from financial institutions to direct to consumer (D2C) brands to retailers.
---
Publishers and Affiliates: A person or organization running a website that partners with one or more online advertisers.
The publisher places links on their site to promote the merchant's products or services.
In exchange, the publisher/affiliate receives a commission for all valid transactions referred.
A publisher is a blog, website, mobile app, shopping platform, social channel, or browser add-on that drives traffic to a brand or company's site.
Successful publishers use affiliate marketing to deliver great offers to their readers/followers, create and build relationships with their favorite brands.
---
Getting Started with Affiliate Marketing
Before getting started, it is essential to understand that affiliate marketing requires time, effort, creativity, communication, and relationship-building with your advertiser partners and your consumer followers.
---
To begin, you must have, at a minimum, the following:
Your own live, high-quality website, blog, or customized social media site
Unique, quality content that adds value to your visitors/users
A well-designed business plan
---

---
Product Reviews: Most Favorable Baby Cribs and Bassinets
Product Reviews: Luxury Outdoor Patio Lounge Sets
Product Reviews: Highest Rated Luggage Sets and Travel Bags
---
---
---
3 Recommended Affiliate Network Programs
As a Rakuten Advertising Publisher, you will have access to many leading brands, consistently updated tools, and technology. There is a two-step process to using affiliate marketing in your business efforts:
Join Rakuten Advertising
---
Apply and be approved into each advertiser's affiliate program.
After you join Rakuten Advertising, you will then apply to join specific advertisers' affiliate programs.
Each advertiser has certain criteria that you need to meet to be approved into the program.
Your website content must also be relevant to the advertiser's products and meet their brand guidelines.
---
---
2. FLEX OFFERS has a wide range of companies offering many, many products and services to choose from, depending on your niche area. Signing up as an Affiliate is a simple and easy process. Join Today!
---
---
3. Join Share-A-Sale. Earn Cash! Find products and services to promote on your website, blog, and other social media sites. Get paid commissions! Join Now!
---
---
Commissions and Payments
Once you become part of an affiliate program, you will receive custom links to place on your website, blog, or social networks.
When someone clicks on one of these links, they are directed to your affiliate partner's site with your customer identification.
After a purchase is completed through your unique affiliate link, you will receive a commission.
---
---
---
Types of Affiliate Links to Publish on Your Web Pages
An affiliate link is a special URL that contains your unique ID (which is a tracking code that indicates which publisher should be paid a commission for a specified event) and other elements that specify the type and behavior of the link.
---
Text/Email Links: These work well if you have space limitations and if you want to work links into content on your website more naturally. Ways to Create Visually-Appealing Graphics with Canva Pro
Banners/Images Links function well to grab attention if you have more space.
Deep Links and Product Links that take a user directly to the point of purchase on the advertiser's website (rather than just to the Home page) tend to convert (or result in sales) more frequently.
Product Galleries and Showcases
The affiliate link code is then copied and pasted onto your website like any other HTML hyperlink is added.
---
---
4 Creative Ways Bloggers/Influencers Use Affiliate Marketing
The most successful bloggers and influencers contribute millions of dollars in new consumer revenue by creating unique content combined with their ability to choose the right partners and host affiliate links for brands they love.
How did they use affiliate marketing to become some of the top influencers?
---
---
1. THE RIGHT AFFILIATE NETWORK
In addition to your favorite brands, you will want to have access to the right technology and tools to build partnerships and performance.
You'll want reliability, ease of use, and payment tracking.
Most bloggers and influencers also require training, support, and strategic guidance when they begin using affiliate marketing.
It is important to partner with a network that provides an easy-to-use interface with publisher-friendly tools and educational programs.
---
---
2. THE RIGHT AFFILIATE PARTNERS
Successful bloggers and influencers understand the importance of creating partnerships with brands that not only appeal to their audience but also have the potential to develop into long-term, productive relationships.
---
---
3. DIVERSIFY
Bloggers and influencers that utilize multiple social channels and tools to share their content are the most successful because they have found the right media mix to deliver content and do not rely too heavily on one content channel to drive sales.
---
---
---
4. UTILIZE DATA
Affiliate networks provide bloggers and influencers with the reporting and data necessary to optimize their site to increase conversions and develop content based on what their readers want.
---
Launch & Grow Your Home Gardening Project
---

---
Affiliate marketing provides the perfect introduction for advertisers to get their products in front of bloggers and influencers. As the industry continues to evolve, we will only see these partnerships grow stronger. Source: Marketing Land.
---
How to Generate Traffic to Your Blog
Today's online readers are hunting for information. They are constantly on the lookout for content they can easily digest.
How do you grab your reader's attention and get them to read your article instead of hitting the back button?
One way is to generate regular traffic to your website and build an audience for your content.
---
---

---
Here are 5 Tips from respected experts in this field:
Provide unique value in your content: Give searchers and your site visitors a reason to visit and return to your site often.
Remove unnecessary steps and win more links, shares, and conversions: The easier it is for visitors to perform a desired action, such as clicking on an affiliate link, the more likely they will be to do it.
Focus on the long-tail keywords: For a new site, getting traffic from top keywords is a challenge. Instead, write lots of authoritative articles on very specific keywords…they usually convert better, as well.
Stick with it: The longer you keep publishing high-quality articles that are of value to your readers, the more likely your site is to appear in search results.
Leverage all internet channels for SEO for organic traffic.
---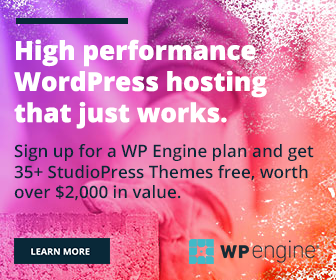 ---
If you can start your content with a fact, a question, a controversial comment, or even an anecdote, you stand a good chance of getting your readers' attention.
This is more direct and immediately sets up a relationship between you and your reader.
The internet is there for anyone and everyone.
When you're writing for the web, you need to make sure your beautiful words are suitable for everyone to enjoy!
---
What Does Compassion & Respect Mean to You?
---
---
Write in a Conversational Tone of Voice
Make your writing sound more human, which in turn will help people connect with what you're saying.
Don't be faceless—let your readers feel like they know you.
Using familiar words, asking questions, throwing in recognized sayings, and inserting some personality can go a long way in engaging your reader.
---
Benefits of Humor and Laughter In Life
Boost Your Limited Thinking with Affluent Thoughts
---
Think about your favorite brands, websites, and blogs—what sort of tone do they use?
Do they make use of everyday language and make their sentences playful?
If so, that's because they're aiming straight for their target audience and creating a personal reading experience.
And that's precisely what you need to do.
---
If you're making a point, stressing a certain phrase, or want the reader to remember something, put it on its own line. This can also be effective in controlling pace and humor.
Be a little bit casual: You can use noises like phew, and even share your own anecdotes to connect with your readers. Be careful of going overboard with these, though—ration them carefully!
Let your voice shine through: Your writing should reflect your personality, company, or brand, but that doesn't mean your own unique style can't add value. Your readers will appreciate the personal touch!
Carefully Proofread your work before publishing.
---
---
Front-Load Your Blog's Content
By giving a summarized version of your content, you can open up your reader's curiosity—you've proven you know what you're talking about, and now they want to know more!
---
40 Successful Email Marketing Tips and Strategies For Small Business Owners
---
---
Grabbing Readers' Attention
Once you've managed to grab your reader's attention, you need to keep them on your page.
This is easier said than done. On average, people will only read around 20% of the words on a web page.
---
77 Ways to Pay It Forward and Change Lives
#PayItForward: Feel Free to CashApp Me or PayPalMe Today! I Appreciate It!
---
---
Never assume your reader has been to your homepage or explored your about page—it's likely they've only just stumbled across a specific web page topic.
Something a lot of web content writers forget is that your readers might have no idea what your site is about.
Unlike books, there's no beginning, middle, or end, and your content needs to reflect that.
If you're writing a series of connected blog posts or related guides, make sure you link to the previous one so your reader can go back and get some context.
If you're reviewing a product or making comparisons of services, make sure to quickly recap what it is first.
---
Product Reviews: Powerful Propane Gas and Charcoal Grills
Product Reviews: Luxury Massage Chairs and Chic Recliners
Product Reviews: Best-Selling Popular Guitar Recommendations
Benefits of Managed WordPress Web Hosting
---
Creating Meta Titles
Your meta title needs to be short and clearly tell the user what to expect from the page they're about to visit.
You should include your keywords in the meta title to help your page rank higher.
Your meta title shouldn't just appeal to Google, though—you also need to persuade users to click on your link.
---
---
2 Essential Ways to Make Your Meta Title More Appealing and Eye-Catching
---
USING NUMBERS is especially good for guides. It's a good idea to use odd numbers when you're trying to catch people's attention. Check out this case study on Odd vs. Even Number Psychology.
---
77 Ways to Pay It Forward and Change Lives
---
2. USE POWER WORDS—carefully choose relevant power words to build trust, ignite curiosity, and generally make people want to click on your link. Example words include "amazing," "exclusive," "save," and "top secret."
---
RELATED ARTICLE: The Big List with 172+ Power Words
---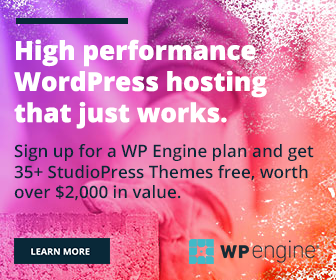 ---
Creating Meta Descriptions
Unlike meta titles, meta descriptions don't directly affect your rankings in the search results.
However, they have a massive impact on whether people want to visit your page, so it still deserves love and lots of attention.
Meta descriptions shouldn't be too long, but you want to cram lots of persuasiveness and information in there to entice visitors to your site.
Be clear about what the page is about, hint at what the visitor will find, and try to throw in a call to action as well, such as "Start Your Blog Today" or "Get Your Unique Domain Name Today."
---
---
Use Headings for SEO Optimization
Headings make it easy for readers to quickly get the gist of your content and go to the section they're most interested in.
Think of headings like sign posts, catching your reader's attention, and waving them in the right direction.
---
Proven Tips on Saving Energy & Money at Home
---
---
Headings also make your page look more inviting. They are great for your readers, but they're also crucial for SEO.
Good Search Engine Optimization helps your site rank well in search engine results, and having good, structured headings is one meaningful way to optimize your site.
28 Simple Tips For Living Green With Little Effort
---
Use Simple Language
Writing in simple, user-friendly language is key when writing for the web.
This is because people don't read online content like they would read a book.
It makes your content more accessible to a broader audience, and helps people understand your message much faster.
---
Keep Your Writing Short
It's one of the main rules of writing for an online audience: You need to get your point across in as few words as possible.
Simple Words, Short Sentences, and Snappy Paragraphs are the Golden Trio of successful web writing.
Short sentences and paragraphs help you stay concise and keeps your reader from drifting off halfway through your point.
It's all about keeping your reader's attention and making the most out of every word.
Top Tip! Try to keep your sentences no longer than 25 words if possible and your paragraphs no more than three lines.
---
---
The Importance of Using Visual Images on Your Web Pages
Articles with images get 94% more views than those without.
Yep, it's not just your writing that's important when you're creating online content—you need visuals, too.
Whether it's photos, videos, infographics, or diagrams, visuals help people process information and grab their attention.
Pictures aren't just there to be pretty—they're essential for keeping your reader engaged.
---
---
Try to use images that are relevant to both your topic and your target audience.
An excellent way to up the impact of your visuals is to use pictures of people.
It's been found that people pay more attention to images with faces than those without.
---
---
Make Your Text Scannable and Skimmable
---
Scanners and Skimmers are looking for particular information as quickly as possible.
Skimmers are trying to get an overall feel for what the content is about and if it's something they'll enjoy or find useful.
Scanners pay a bit more attention—they have a specific question in mind and are on the hunt.
---
---
6 Tips to Make Your Blog Content Scannable
Keep Your Posts Relevant.
Use Headings—again, these are your best friend!
Bold Text—use it sparingly to highlight key facts or important phrases.
White Space—It's important to break up your page and let your text breathe; it lets your reader's brain breathe, too.
Lists and Bullet Points—they're easier for readers to digest!
Boxes—you can break important information into boxes to draw the reader's attention (Source: Writing for the Web: 19 Top Tips, WebsiteBuilderExpert)
---
---
Turn Your WordPress Blog Into An Online Store
Affiliate marketing allows you to make money (earn a commission) by recommending products and services to your followers.
---
---
You get paid when someone signs up for a service or completes the purchase of a product or other eligible requirement through your unique affiliate ID link.
---
---
It would be best if you had some traffic coming to your website or blog.
---
How Much Can You Earn with Affiliate Marketing?
There is no limit as to how much money you can make.
For beginners, it does take time to get the amount of traffic and followers who are interested in your blog's content, affiliate products, and services.
If you are a social media influencer, you may have already built up a substantial number of followers.
---
---
Many people have mastered affiliate marketing in their niche area and claim to be making six figures per year.
---
Of course, they have been doing this for some time now, so they can generate passive income for years after they posted some information.
---
There are several factors involved in the process of receiving payment for commissions earned from advertisers.
There is a minimum threshold your earnings must meet before generating a payment.
The payment cycle maybe weekly or monthly. The timeliness of receiving payments depends on the advertisers.
Some advertisers pay out very quickly, while others may take the entire allotted time to process invoices and administer payments, which is to close invoices by the end of the calendar month once the invoice is posted to them.
---
Promoting Your Affiliate Partners on Your Blog
Companies will provide you with approved marketing materials that you can use to promote on your website, blog, and social media networks, such as the affiliate banner links and product promotions on my site's web pages.
---
---
How to Get Started with Affiliate Marketing
The first step is to apply to the best affiliate marketing programs. You can do some online research for programs that fit within your niche area.
If you are a blogger, choose a niche that you are targeting, such as fashion, health and wellness, beauty, food and recipes, sports, self-help, etcetera.
---
---
Look for programs that complement your business
The advertisers are choosy about their affiliates and want to review your profile and business sites, estimate how many followers you have and how many potential customers you will have.
---
---
How to Find Affiliate Marketing Programs
Affiliate Networks group many companies with programs on their site like RAKUTEN, FLEX OFFERS, and SHARE-A-SALE.
---
---
Once you are accepted into the network, you will be able to review the companies, their product and service offerings, national and international shipping capabilities, and their commission payments.
You will need to scroll through the list of advertisers, which may be organized by category, apply to the program that you want to join, and repeat the process for each company.
---
---
You may or may not be approved immediately.
You will have to review and accept their terms and agreements.
Please pay attention to how you can advertise their products.
For example, some companies do not allow email marketing of their products, or they do not allow you to use specific keywords.
Once you have chosen and applied to the companies you desire to affiliate with, it takes a few days to receive a response from each company. They will either deny your application or approve it.
If approved, the company will be added to your list of approved advertisers.
This is where you can obtain the marketing materials, HTML links to place on your website, and commission payment amounts for specific products, services, and special offers.
---
---
---
Individual Affiliate Marketing Programs
Some companies offer their own affiliate partner program. You will need to apply to each company separately.
It's important to keep track of your affiliates, the date you applied, the date you were approved when you first placed a link or banner on your site.
This way, you will be able to track how long it takes to earn money.
---
---
Getting Paid Affiliate Commissions
Whether an affiliate network or individual company, most affiliate programs have a minimum threshold for payments. For example, Commission Junction has a $100.00 minimum payout.
But don't get too excited. It may take a few months to reach $100.00.
That's why you might need a few affiliate partners, especially those that pay well and are in your niche area.
If one of the affiliate companies you choose only pays a $10.00 commission, you have to get 10 sales to reach this $100.00.
Most individual affiliate programs will take up to 30 days because they need to verify the sale or that the customer has met some eligible criteria.
They may also have a free trial period, an introductory offer, or a 30-day refund; this can extend their payout from 45-60 days. It all varies.
---
---
---
With FlexRev-$share, you can REFER OTHER AFFILIATES and Earn bonuses. Join Today!
---
---
Commission payments are usually sent via PayPal, Direct Deposit, or check. If you do not have a PayPal.com account, I recommend that you get one.
---
---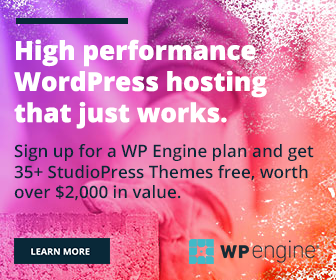 ---
Pin It to Pinterest
---
Guide to Blogging for Dollars
---
---
Earn monthly commissions by promoting merchants' and advertisers' products and services on your blog web pages. Creating Content That Sells Write your blog posts with affiliate marketing in mind while maintaining a balance between monetization and user experience. As a Blogger, you should include tagged affiliate links to complement your content. Popular Types of Lifestyle…