Money Matters: Earn Cash Back With Rakuten
Shop Your Favorite Stores and Brands Online with Rakuten and Earn Cash Back. What a sweet deal!
---
RAKUTEN'S Shopping Categories Include:
Clothing & Accessories, Travel, Leisure, Vacations, Health & Beauty, Shoes & Handbags, Electronics, Office Supplies, Home Decor, Furniture, Appliances, Home Improvement, Pet Supplies, Baby and Kids stuff, Sports & Outdoor, Entertainment, Events, Books & Media, Gifts, Flowers, Florists, Wedding, Toys & Games, Auto & Tires, Food, Restaurants, etcetera.
---
How to Earn Cash Back With Rakuten
Earning Cash Back with Rakuten is as easy as 1-2-3:
On the Rakuten website, click the store where you want to shop.
Shop Like Always: Place an order, and Rakuten will automatically add Cash Back to your account.
Choose How to Get Paid: Rakuten will send your Cash Back via PayPal or check.
That's all you have to do.
---
---
Rakuten's Welcome Bonus
Rakuten's Welcome Bonus is a cash bonus or gift card offered to new Rakuten members as a way of thanking them for joining the Rakuten family.
---
Qualifying for Your Bonus
You will receive a Welcome Bonus after you spend $25 or more within 90 days of becoming a member by shopping:
At any store on Rakuten.com that offers Cash Back
At any store on the Rakuten Mobile App that offers Cash Back
At participating Rakuten In-Store Cash Back merchants
A confirmation email will be sent to notify you when you have qualified to receive your Welcome Bonus.
---
---
How You'll Get Paid For Your Bonus
Payments are sent out quarterly. Depending on how you choose to receive Cash Back payments when you Set Up Your Rakuten Account, they will mail a Big Fat Check to your mailing address or send a PayPal payment to your PayPal account.
---
Shop Your Favorite Stores
When you shop your favorite stores, Rakuten will send you special alerts, including additional Cash Back offers for that store. You can assign your favorite stores one of two ways:
Visit your Favorite Stores in My Account and search for the stores you love.
Click on the heart that appears on each store page on Rakuten.com.
To un-favorite a store, you can follow the same steps.
Once the store lets them know that you've made a purchase, Rakuten will add your Cash Back to your account and notify you.
It usually takes a little time for the store to confirm that your purchase was completed. Depending on the store, this can take from a few hours to several days.
Every 3 months, Rakuten will send you the Cash Back you've earned, either in a Big Fat Check or via PayPal.
If Cash Back for an order is still pending approval, it will carry over to your next payment.
---
---
Activating Your Cash Back
Once the store confirms that you've made a purchase, Rakuten will add Cash Back to your account and notify you.
At that point, you can review your Cash Back Balance to verify that you earned Cash Back on a purchase.
---
Using the Rakuten Cash Back Button
The Rakuten Cash Back Button is a free browser extension that automatically finds Cash Back, coupons, and deals with just one click.
When you install the Cash Back Button to your browser, you can shop directly on your favorite sites without visiting Rakuten first.
The Cash Back Button will even search for the lowest price and let you know if they find one.
And if the store you're shopping at does not offer Cash Back, Rakuten will let you know if there's a similar store that does.
It's the easiest way to get Cash Back and find the best coupons without changing the way you normally shop online.
---
---
Choosing Your Rakuten Payment Method
There are two ways to receive your Rakuten Cash Back Payments:
Big Fat Check
PayPal payment
Either method you choose is completely free. Payments are sent every 3 months
If you opt for a Big Fat Check, you will receive a check issued to the name and address in your Account Settings.
Payments can be sent to the PayPal account of your choice. You will be asked for verification when you select this method or update your PayPal email address.
Your Big Fat Check can make a big impact! With Rakuten's Cash Back for Change program, you can donate the change from your quarterly Cash Back payment to their partner nonprofits.
Members who get paid via PayPal or Check are eligible to participate. All you need to do is opt in to start giving back.
---
---
Rakuten Bonus Offers and How They Work
Rakuten makes several bonus offers available to its members, including:
Bonus offers for making a qualifying purchase with select retailers.
A Welcome Bonus for new members after making a qualifying purchase.
Refer-A-Friend bonuses, received after your referral makes a qualifying purchase.
A First Purchase Bonus for making your first qualifying purchase with the Rakuten Cash Back Visa® Credit Card, either with Rakuten or anywhere Visa is accepted.
Many other bonuses.
---
Verifying that You've Received Your Bonus
Your Cash Bonus will be added to your Cash Back Balance within 1 to 2 days of your qualifying purchase(s). You will receive an email confirmation from Rakuten. There are two ways you can verify that you've received your Cash Bonus:
On Rakuten.com:
Visit My Account > Select Cash Back Balance > Look under Bonuses
On the Rakuten App:
Visit My Account > Select Cash Back Balance > Look under Promotions
---
How to Redeem Bonus Offers
Details on how to redeem an available bonus offer (as well as its expiration date) are explained with each bonus, but here are some general guidelines:
To earn the bonus, you must begin your shopping with Rakuten.
Purchases must be made online unless the offer specifies that the purchase must be made in-store with a linked credit card.
You can make multiple small purchases or one larger purchase in order to trigger a bonus. (For example, you can spend $20 for a single order or make two $10 purchases).
---
---
---
---
RECAP: Shop and Earn Cash Back with Rakuten
To Earn Cash Back, You Must Start Shopping at Rakuten
Browse the stores or search for a particular item to locate stores carrying that particular product, and click the link to the store.
Shop Smarter with Rakuten
The Best Coupons and Sales all in one place
Shop Your Popular Stores and Brands, as usual, to Earn Cash Back
Get Paid by PayPal or Check
---
---
Maximize Your Blog Business For Profit
Legitimate and Lucrative Home-Based & Small Business Ideas
Classic Denim Jean Jackets & Clear Backpacks for Boys & Girls
All-In-One Makeup Kits | Essential Cosmetic Organizers
Digital Photography Techniques & Camera Kits for Beginner & Advanced Photographers
Guide to Natural Organic Skin Care Treatment Kits
Expert Hairstyling Tools for All Types of Hair
12 High-Performance Fitness Smart Watches
Aquamarine Gemstone Jewelry Gifts For Pisces & Aries
Amethyst, Aquarians & Diamonds: A Perfect Love Match
Time to Upgrade Your Home Entertainment System
Top-Rated CELEBRITY Cookbooks & CHEF's Cookware
Quintessential Margarita Cocktail Makers & Mixers
Natural JADE Statues & Figurines | JADE Jewelry | JADE Gift Sets
Money Matters: Guide to Blogging For Dollars
---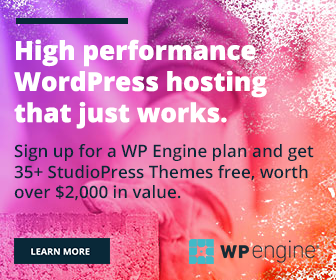 ---
How to Earn Cash Back by Shopping with Rakuten
---
---
---
Shop Your Favorite Stores and Brands Online with Rakuten and Earn Cash Back. What a sweet deal! RAKUTEN'S Shopping Categories Include: Clothing & Accessories, Travel, Leisure, Vacations, Health & Beauty, Shoes & Handbags, Electronics, Office Supplies, Home Decor, Furniture, Appliances, Home Improvement, Pet Supplies, Baby and Kids stuff, Sports & Outdoor, Entertainment, Events, Books &…