Money Matters: Tracking Your Income and Expenses
Individuals, sole proprietors, entrepreneurs, and small business owners need to be financially savvy. Those who manage money well can establish a prosperous life.
---
---
Many of us fall short of this realization, focusing only on the productive and creative output.
Anyone asked to define money will probably respond something like this.
"It's the coins in my pocket and the folding kind I wish I had in my wallet and whatever is currently in my checking account."
---
It is crucial that you keep the money that flows from business sources entirely separate from your personal finances.
One of the least expensive ways to manage finances is finding out where and how your cash is working for you.
It would help if you had a planning and control tool that reflects your expected salary/income/revenue, bills, expenses, and other cash outlays.
---
You need to know how much money you have coming in versus going out.
---
Quicken Deluxe 2021 (Electronic Download)
---
Business and Personal Expenses
If you are self-employed, you need to know how much you need to charge to earn what you want and what your typical hourly rate is.
You may have to venture into some work that's not as fun to pad up your bank account.
You want to earn enough to create the time and space to work on projects you genuinely enjoy.
---
---
Save 10 Percent of Your Income
Sometimes it's hard to apply the advice you hear in articles or books—or even from friends and family—to your own circumstances. Don't feel discouraged.
You can decide on your own personal rule to live by that works for your financial situation.
---
Putting away some money on a regular basis—even if it's a small amount—can help you manage unexpected expenses and emergencies and reach your financial goals.
---
Open a Personal Checking Account with Chase
---
---
Your Money Rules
Establishing your money rules to live by are guidelines that keep you moving in the right direction.
You might have to speed some things up, slow down others, or change lanes from time to time, but your money rules can help you reach your financial destination.
---
---
Separating Business and Personal Expenses
When establishing your business and personal banking and credit, shop around for the best deals, such as highest interest rates, lowest (or no) monthly service fees, and free checking.
---
---
Three Types of Bank Accounts:
Business Checking Account
Two types of money go into this account:
The money you have been paid for your products/services
Capital investments you make by depositing your own money to invest in your business.
Two types of payments are made from this account:
Business-related expenses, such as advertising/marketing, overhead costs, phone/fax service, internet service, computer software and supplies, subscriptions, etc.
Capital draws, which you make to pay yourself.
---
Business Savings Account or Money Market Account
This account is where your quarterly tax payments will accumulate and earn interest.
Money put aside for your retirement account or unexpected business expenses can also be held here.
---
Business Credit Card
It's a good idea to have a credit card for your business as a means of emergency preparedness.
Pay off the card responsibly every month, which will help you establish a good business credit history.
This can be useful down the line should you need a loan for any reason.
---
Open a Business Checking Account with Chase
Once your bank accounts are set up, it's time to start tracking and categorizing what you earn and spend.
This will ensure that you can accurately report your income and itemize your deductions when tax time rolls around.
Whether you intend to prepare your taxes yourself or have a provider help you, immaculate financial records will be the key to speed and success in filing your taxes.
---
---
Monthly Statement of Cash Flows
This is information on an individual's or company's cash receipts and cash receipts and cash payments that presents the sources and uses of cash.
Keep Receipts—entrepreneurs invest in their trade. It's important to put money into your venture, investing in advertising, marketing, and other supplies.
---
Many people want to believe that the only thing they have to do is work and the rest of the stuff will take care of itself. It won't, and it doesn't.
---
I recommend using an accounting system to make your recordkeeping simple. This makes it easy to track your personal and business income and expenses as well as invoices.
---
Maintaining records requires diligence. And diligence is tough.
But it is so worth it in the end, even if you are using electronic banking, debit cards, and credit cards.
With financial management software, it's easy to plug in the proper categories for your income sources and expenses, easily reconcile your monthly bank statements, and with a few clicks, prepare monthly income and expense reports.
---
How else will you know what sort of income you're earning or where that hard-earned cash is going?
---
Quicken Home & Business 2021 – subscription license (1 year) – 1 license
---
Paying Your Bills Online
If you are not using your bank's online bill pay option, you might want to check it out.
Once you've set up your payee list, you can make payments in a few seconds every month or set up automatic payments for recurring bills, such as auto, health, home, life insurance, cell phone, utilities, credit cards, and loans.
Having a digital history of bills paid can also come in handy with your financial management system.
---
---
Creating a Savings Buffer
When you are living month-to-month, you are highly vulnerable to fluctuation in the economy, budget changes, life emergencies, and every other wrench that could turn a good working groove into a frightening financial rut (Sage Cohen)
The best way to prepare for the unexpected is to start (or continue) developing a savings buffer.
The experts these days are suggesting that we accumulate 9 months of living expenses to help us navigate the transition in a way that we feel empowered rather than scared and desperate to take the next thing that comes along.
Save for a Down Payment While Building Up Your Credit History with a Credit Builder Loan
---
---
"When I paid off one of my credit cards in full, I added that monthly payment to the automatic monthly savings transfer. Within one year, I had a hefty sum going to save every month before I had time to think about it, all based on expenses I was accustomed to paying, with money that had never been anticipated in the monthly cash flow."
---
---
Building an Emergency Fund
We've all experienced unexpected financial emergencies—a fender bender, an unexpected medical bill, a broken appliance, a loss of income, or even a damaged cell phone.
Large or small, these unplanned expenses often feel like they hit at the worst times.
Setting up a dedicated saving or emergency fund is one essential way to protect yourself, and it's one of the first steps you can take to start saving.
By putting money aside—even a small amount—for these unplanned expenses, you're able to recover quicker and get back on track towards reaching your larger savings goals.
What is an emergency fund?
Why do I need it?
How much do I need in it?
How do I build it?
Where should I keep it?
When should I use it?
GET ANSWERS TO THESE QUESTIONS: An Essential Guide to Building an Emergency Fund (Consumer Financial Protection Bureau)
---
Types of Small Business Expenses
Your business will require not only the investment of your time but also the investment of money.
When deciding what to spend and how to spend money, consider your budget in these three areas:
---
Education Expenses
Online or in-person classes, workshops, conferences, seminars, membership fees, subscriptions to relevant publications, and books on topics you need to learn.
---
---
Marketing & Promotion Expenses
URL hosting for your website(s) and blog(s). Benefits of Managed WordPress Web Hosting
Email marketing subscription. Email Marketing Tips For Small Business Owners
Graphic Designs for Your Social Media Network Posts. Ways to Create Visually-Appealing Graphics with Canva Pro
Client and Employee Appreciation Gifts. Gift Baskets For All Occasions
Business Cards, Stationery and Printing Promotion Costs
---
Technology Expenses: Keep the Wheels Turning
Technology—Internet and Email services, updated desktop and laptop computers, software upgrades, SmartPhones, Tablets, insurance, etcetera.
This is just a snapshot of some types of expenses you might need to consider.
Other expenses include day-to-day costs including automobile costs, travel, gas, parking fees, auto, home and business security systems.
---
---
The good news is that these legitimate business expenses may all be deducted from your income—making your net income and tax burden less.
---
---
Managing and Paying Your Taxes
While most individuals pay taxes owed once per year, entrepreneurs and self-employed individuals, such as salespeople, real estate agents, restaurant owners, etcetera may need to pay quarterly taxes.
Using financial management software will help you establish a plan toward saving the right amount for quarterly payments.
You may determine an approximate percentage of your income that should be set aside for taxes.
You could then transfer a portion of every deposit into your business savings account, where it will sit and earn a little interest until it's time to pay your taxes.
---
---
The main point of this is to get this tax-earmarked cash out of your hot hands as soon as you can and create a deterrent to spending it elsewhere.
---
Saving Your Tax Refund
Have it direct deposited into your checking account.
Transfer part of your refund to your savings account
You can stash some of your refund money in an individual retirement account (IRA), a Certificate of Deposit (CD) account, or consider purchasing Savings Bonds.
---
Every little bit helps, and it's never too late to set aside money for your future.
Stay ahead of expenses that could come up this year.
Your money stays safe in your account until you need it.
Open a Checking & Savings Account with J.P. Morgan Chase
---
The Importance of Savings
For millions of Americans, establishing a savings fund for emergencies is the first step to improving their overall financial well-being and staying on track to reaching their financial goals.
---
Financial emergencies can happen to anyone. In fact, 60 percent of U.S. households have experienced a financial shock in the past 12 months.
---
Research suggests that even individuals with a reasonable ability to save find it hard to recover unless they have access to savings they can use for these expenses.
---
Putting money away into savings—even in small amounts—can help people feel more confident in their ability to overcome a financial shock.
Saving just one month of expenses can help protect many households from unexpected emergencies or experiencing significant financial hardship.
---
Without a dedicated savings fund for emergencies, these unplanned costs may become credit card or loan debt that's harder to pay off.
Similarly, individuals may pull from other savings intended for longer-term security, like retirement.
---
Saving for emergencies is the first line of defense against unexpected expenses, such as car repairs, a medical bill, or even a broken phone.
---
RELATED ARTICLE: Why Savings Matters
---
Savings Bonds
Savings bonds are a low-risk savings product where the government pays you interest for up to 30 years.
It's convenient. Buying savings bonds takes only minutes.
Savings bonds earn interest that adjusts with the cost of living.
The value of your bond cannot decline.
Savings bonds can be given as a gift to help someone else start saving for his or her future.
Savings bonds are for everyone.
You don't need a bank account to purchase savings bonds.
Savings bonds are backed by the U.S. Government.
For more information on Savings Bonds, visit TreasuryDirect.gov
Open a Checking & Savings Account with JP Morgan Chase
---
RECAP: Tracking Your Income and Expenses
You need to know how much money you have coming in versus going out.
So, what can you do today—and tomorrow—to put your money to work for you?
Starting today, you can set up your financial management software.
It is crucial that you keep the money that flows from business sources entirely separate from your personal finances.
One of the least expensive ways to manage finances is finding out where and how your cash is working for you.
It would help if you had a planning and control tool that reflects your expected salary/income/revenue, bills, expenses, and other cash outlays.
---
Once you have input your income and expenses to date, you can review your monthly income and expense reports.
Next, you can start moving toward some of your longer-term goals.
Once you've established a solid financial foundation, you will have greater efficiency, insight, and peace of mind.
---
---
MORE RESOURCES. Your Money, Your Goals Workbook (Consumer Financial Protection Bureau)
---
---
RELATED BLOG POSTS
Boost Your Limited Thinking With Affluent Thoughts
Money Matters: Insider Tips to Buying a Home
How to Improve Your Credit History and Scores
The Key to Success is Using Valuable Business Strategies
Maximize Your Blog Business For Profit
---
Money Matters: Guide to Blogging For Dollars
Start Promoting Retailer Products on your Web Pages and Earn Commissions. Join the FLEX OFFERS Affiliate Marketing Network Today! You can also Earn Bonuses with the Refer-a-Friend program.
---
---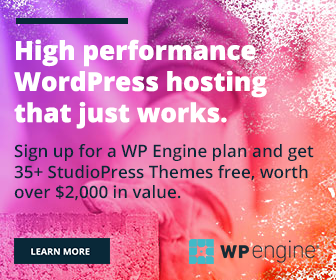 ---
Money Matters: Tracking Your Income and Expenses
---
---
---
Individuals, sole proprietors, entrepreneurs, and small business owners need to be financially savvy. Those who manage money well can establish a prosperous life. Many of us fall short of this realization, focusing only on the productive and creative output. Anyone asked to define money will probably respond something like this. "It's the coins in my…