Mystery and Suspense Writing: How to Set the Scene
---
Suspense is the uncertainty about the outcome of events in a story—what makes a reader's pulse quicken.
Writers can create suspense in many ways—but the result is always the readers' pressing desire to read on to the end.
---
Everyone loves a story. Some narratives are authentic, and others are fiction.
However, most have the same essential elements, characters, plot, point of view, theme, and setting.
---
Developing a Theme for Your Story
The theme of a novel or story is the insight into human life that the writer conveys through the narrative. It is often called the main idea.
The way a writer describes a setting can tell you a great deal about the theme of a short story or novel.
When you set out to write a suspenseful narrative, try making a plot outline showing the events in the order in which you will present them.
Avoid being choppy or confusing. Make sure your plot is simple and concentrated.
---
---
Developing Your Story's Main Characters
Set in motion the story's events. How did the character(s) get into the setting of your scene, and what might happen next.
In your story's opening, build suspense based on your scene.
Include visual hints that suggest ideas about the character(s), who they might be, where they are going and why, and what they might be thinking.
---
---
Human behavior is unpredictable. People and situations change as events transpire.
Write dialogue that reveals the characters' personalities and moves the story along, whether humorous, mysterious, or tragic.
---
---
Examples of Characteristics
Credibility
Pleasant, Friendly, Outgoing, Well-Liked
Shy, Not Comfortable Around Strangers
Uses Common Sense
Dishonesty
Betrayal of Trust
Sensitivity to Certain Issues
Restlessness
Excitement
Inherent Biases
Lived Experiences
Reasonable/Unreasonable Thinking
Aggravating/Annoying
Gut Feeling
Confused/Unable to Make Decisions
Combative/Abusive Speech
Observable Traits
Clean and Sober
Habitual Substance User
Dominating/Show of Power
Distracted
A Shady Character
Acting Suspiciously
---
---
---
What Do You Want Your Readers to Wonder About?
Next, decide what you want your readers to wonder about: confusion surrounding a particular event, speculations, something that simultaneously occurs at a critical moment, a character facing a personal challenge, a false sense of security, a psychological change, a combination of pre-existing issues, an upcoming event, or the revelation of a past event.
---
---
Set a Scene Using Examples of Past Financial Events
---
The Financial Crisis of 2007-2008
The financial crisis of 2007–2008 was the worst economic disaster since the Great Depression of 1929. It was a severe worldwide financial crisis due to excessive risk-taking by banks, combined with the bursting of the United States housing bubble, causing the values of securities tied to U.S. real estate to plummet. It damaged financial institutions globally, affecting millions of people.
The crisis sparked the Great Recession; stock market crashes.
Contagion refers to the idea that crises may spread from one institution to another or from one country to another.
It was followed by the European debt crisis, which began with a deficit in Greece in late 2009. The 2008–2011 Icelandic financial crisis involved the bank failure of all three of the central banks in Iceland.
---
---
How Do Your Characters Relate to Their Environment
When you're writing a narrative, think carefully about how your characters relate to their environment.
Is it the specific place—including its inhabitants and cultural values—exciting, friendly, dominant, stressful, risky, threatening, or hostile?
---
---
Creating Narrative Suspense
You can use a rural setting, a Harlem Brownstone, medical facility, business setting, or an everyday urban setting to add suspense, or you can slow down time at a crucial moment with a detailed description, flashbacks, or changes of scene.
Consider the best way to delay this information while increasing the readers' desire to find out more, such as the substantial cause of an individual or multiple individuals' death.
---
---
Don't delay suspense so much that your readers lose interest.
A startling surprise will make your readers wonder whether another surprise may be on the way.
---
---
Strategy to Create Suspense through Foreshadowing
You can also create suspense through foreshadowing, a hint of what's to come.
Example: The sun breaking through the clouds can foreshadow success.
---
---
Bear in mind that you walk a fine line when you use foreshadowing or withhold information: too many hints spoil the surprise; too few may leave your reader lost and annoyed or fail to create suspense at all.
The movie bored us; it lacked suspense.
It was a frightful crime. The culprit was never caught.
A multi-factor process played an active role in a situation.
---
As we know from watching television shows and movies, anything that slows down or cuts off the action at a crucial moment creates suspense or lack thereof.
A flashback can also tease out a scene.
---
---
---
Ways to Establish the Setting of a Scene
Time, place, weather, period, and cultural milieu—should all work together in your narrative.
---
Outline the Crucial Elements of Your Setting
In narrative writing, use the details of the setting to create mood and develop reader expectation about character, action, and consequences.
---
Create Important Details About Your Setting
Consider the mood you want to create and the details of time and place you need to add.
Use concrete words that evoke the spirit or feeling of the character(s), bystanders, and nearby crowds during a specific timeframe and particular place.
---
---
Express a theme or main idea through the words and details you choose to describe the setting.
---
---
The setting may not seem important to your narrative, but think about how the climate, neighborhood, number of rooms, and interior/exterior condition of a house affect the moods, actions, and personalities of the people who live there.
---
---
Even if the setting itself is neutral, think about how you can use it to show your feelings about life in general.
---
---
Use descriptions to create mood, for example, an inherently dangerous act.
One way to zero in on the telling details is to imagine you're designing a cinematic setting for your story.
Ask yourself how you could create mood and hint at the theme through scenery, props, color, and sound. Then use concrete, evocative words to describe these details.
---
---
As you write, consider how each element of setting can contribute to your purpose.
---
---
RELATED ARTICLE: 90 Never Give Up Quotes; It Can Only Get Better
---
Use Place and Culture In Your Setting
Take Place, for example. Many sites have associations for readers, and you can reveal these feelings and figurative descriptions through your characters.
Through all stages of your writing process, consider how comfortably your characters fit into their surrounding culture.
---
If you want them to reflect their cultural milieu, pay particular attention to attitudes, mental and physical state, accent, dress, the environment they're in, and typical activities.
Suppose you portray characters ill at ease in their surroundings, i.e., New York City. In that case, you can use the characters' reactions to the society they find themselves in or the one they left behind, perhaps Mississippi.
---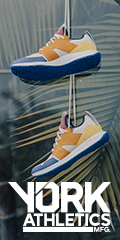 ---
Consider Culture as the Focus of Your Story
Don't forget how closely tied culture is to a historical period. For example, Manhattan in the 1980s would have different sets of conditions for a Southerner to adjust to when moving North.
---
Historical Period Examples
You might even make a historical period and its culture the focus of your narrative.
---
The Harlem Renaissance
The Harlem Renaissance (approx. 1918–1937) was important because, aside from the limited role that a few prominent individuals occupied in public life, the voices of African Americans were largely absent from the cultural and political life of America.
Writers like Alain Locke maintained that it was necessary for African Americans to demonstrate through their artistic endeavors a shared human experience that transcended racial boundaries.
In the 1920s and 1930s, America remained a deeply segregated society, even in the more urbanized areas of the Northeast.
By narrating the experiences of African Americans, and by producing a lively literary and artistic movement, the Harlem Renaissance demonstrated the undeniable role that African Americans have played in the formation of America's cultural landscape.
---
---
Most importantly, hearing the voices of Black writers is crucial for understanding the truth of their struggle for the fundamental freedoms that presumably define American life.
---
Harlem Race Riot
The 1935 Harlem Race Riot put to rest the conflicting images of Harlem. On March 19, 1935, a young Puerto Rican boy was caught stealing a ten-cent pocket knife from the counter of a 135th Street five-and-dime store.
Following the arrest, rumors spread that police had beaten the youth to death. A large crowd gathered, shouting "police brutality" and "racial discrimination."
A window was smashed, looting began, and the riot spread throughout the night. The violence resulted in 3 Blacks dead, 200 stores trashed and burned, and more than $2 million dollars of destroyed property.
The Puerto Rican youth whose arrest precipitated the riot had been released the previous evening when the merchant chose not to press charges.
Shocked by the uprising, Mayor Fiorello La Guardia established an Interracial Committee to investigate the riot.
They concluded the obvious: the riot resulted from a general frustration with racial discrimination and poverty.
---
INTERESTING NOTE: How does this relate to the 2020 to 2021 protests and events during the COVID-19 pandemic?
---
---
Creating a Location for Your Story
Choose a locale, such as a crowded city street, a shopping mall, a national park, or a small town.
---
Set 2 Contrasting Moods For Your Chosen Location
Brainstorm, free-write, or cluster for vivid words that set two contrasting moods for the locale you have chosen to use.
---
---
Creating Mood in Your Narrative
When you're creating mood in a narrative, remember that word choice can be as crucial as the locale itself.
---
---
You can use words that evoke safety and comfort to set the scene.
Example: Rich golds of the sunset, aroma of mesquite on the fire, clear music of the mission bells.
---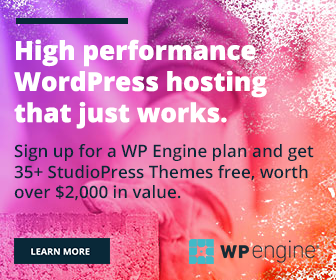 ---
Creating Conflict in Your Setting
Setting can contribute to conflict in subtle ways. It can represent the characters' internal struggles. A thunderstorm, for example, might symbolize the clash of emotions within a character.
Conflict can even take the form of an individual struggling to overcome dissatisfaction with a new neighborhood.
---
Example: "All the beautiful plants that once had an entire sun porch for themselves in the home she had exchanged thirty years of her life to pay for would now have to fight for light on a crowded windowsill." ~Gloria Naylor, The Women of Brewster Place
---
Conflict is at the heart of the narrative. It is what sets the plot in motion and causes changes in the characters.
---
---
Setting can take on an essential role in establishing conflict.
---
When you hear the word "conflict," do you think of an argument or other adverse situations?
Conflict is not always destructive. Resolve the conflict powerfully and unexpectedly.
For the setting of a story, first, you can describe it as it will appear at the beginning of a story about a character who anticipates failure or disappointment.
Then describe the same setting as it might seem at the end of the story after the character has had some unexpected success or reward.
---
---
The Art of Writing Mystery and Suspense
The art of writing mystery and suspense establishes the setting, time, building tension, and employing different points of view.
You can also use character and point of view to suggest the significance of your pivotal event.
Since your former self is a character in your narrative, you can experiment with narrative voice until the tone rings true to you as the reader.
---
---
How to Write a Mystery: A Handbook from Mystery Writers of America (2021)
Mystery Writers of America (MWA) is known for providing unparalleled resources on the craft, art, and business of storytelling, helping writers of all levels improve their skills for nearly a century.
Now, this new handbook helps authors navigate the ever-shifting publishing landscape – from pacing, plotting, the business side of publishing, to the current demand for diversity and inclusivity across all genres, and more.
---
---
5 Powerful Writing Tips for Your Mystery and Suspense Story
Make sure your mystery/suspense narrative:
Focuses on a pivotal event.
Effectively uses setting and point of view to show the emotional impact of that event.
Clearly shows why this is a turning point in the life of the character(s).
Uses plot and other suspense-creating devices to create and hold readers' interest.
Uses correct grammar, usage, mechanics, and spelling.
---
---
Useful Resources For Writers
Writer's Market 100th Edition: The Most Trusted Guide to Getting Published (2021)
---
The Screenwriter's Bible, 7th Edition, A Complete Guide to Writing, Formatting, and Selling Your Script by Dave Trottier
---
Mystery and Suspense: Setting the Scene
Think about a mystery or suspenseful story you have enjoyed recently.
What was the setting, and what role did it play in the story?
---
---
Money Matters: Guide to Blogging For Dollars
Start Promoting Retailer Products on your Web Pages and Earn Commissions. Join the FLEX OFFERS Affiliate Marketing Network Today! You can also Earn Bonuses with the Refer-a-Friend program.
---
---
---
Mystery and Suspense Writing: Setting the Scene
---
---
Interesting Facts. Did You Know That…
John Lennon was shot and killed in New York in 1980.
The World Health Organization declared that smallpox was eradicated.
Over 9,000 were injured, and 3,000 were killed by a powerful earthquake in Italy.
Rubik's Cube was introduced in 1980.
Post-It Notes was introduced in 1980.
Pac-Man was released in the U.S. in 1981.
In 1981, cases of AIDS were reported. Not much was known then, other than the fact that it was highly contagious and fatal.
Canada gained complete independence in 1982.
Prince Charles and Princess Diana were blessed with a baby boy, Prince William, in 1982.
Michael Jackson's "Thriller" music video was released in 1982.
"Eye of the Tiger" was released by Survivor in 1982.
In August 1987, a Northwestern Airlines jet crashed before it even took off from the runway, killing all 156 onboard except a four-year-old- girl. A fault with the plane's flaps is believed to have caused the crash.
Prozac, the drug that helped thousands battle depression, became available as a prescription drug.
One of the worst heat waves struck the U.S. in 1988, with the death toll ranging between 5,000 to 10,000.
Nike introduced their famous tagline "Just Do It" in 1988.
The Titanic wreckage was discovered and filmed in 1985.
---
Suspense is the uncertainty about the outcome of events in a story—what makes a reader's pulse quicken. Writers can create suspense in many ways—but the result is always the readers' pressing desire to read on to the end. Everyone loves a story. Some narratives are authentic, and others are fiction. However, most have the same…