Outdoor Cooking and Grilling Tips For All Seasons
---
Grilling can be one of the healthiest ways to cook any time of the year!
It is a fun and savory way to cook no matter the season—even if it's cold outside!
Who doesn't love to cook together with family and friends outdoors in the spring and summer and tailgate at the sports games during the fall and winter?
---
Extend your grilling game long into the night with the cordless BBQ Grill Light and Fan. This handy clamp-on system features 4 pivoting LED lights to illuminate your grill area, plus 2 pivoting fans to draw smoke away from your face.
The fans and light have separate controls so that they can operate independently. Clamp fits most hoods, except kettle-style hoods.
---
Tips for Healthy and Safe Grilling and Barbecuing
Choose Your Protein
Fish, Skinless Chicken Breast, and Lean Ground Poultry are all healthier choices. The good fats in fish like Salmon and Trout actually have health benefits.
Wrap marinated fish fillets in foil, construct colorful chicken kebabs or make more savory turkey burgers by mixing minced portabella mushrooms and onions into the patties.
---
Sensational Premium Chicken Sampler
This incredible package is all about Chicken from Omaha Steaks. Air chilled and antibiotic-free, they are extra trimmed and are an impressive 7 oz. Steakhouse size.
Next, there's our new butterflied, flavorful Spatchcock Whole Chicken and new, juicy Chicken Leg Quarters along with Grill-Ready Chicken Skewers with Vegetables, versatile Fully Cooked Sliced Chicken Breast, and crispy, customer-favorite Oven-Fried Chicken Tenders.
If you love flavorful, premium chicken, this is the package for you!
---
---
---
Just imagine sitting outside, sipping your favorite beverage while relaxing into deep seating comfort.
The warm fire will keep you cozy well into the evening. Add a dash of elegance and comfort to your outdoor living area.
This 4-piece seating set combines high-end looks and offers everything you need for a relaxing experience with friends and family.
The set includes a love seat, two comfy chairs, and a coffee table that doubles as a fire pit.
---
SAMSUNG 65" Class 4K Ultra HD QLED The Terrace Outdoor Smart TV
---
Right Size Your Eating Portions
A healthy portion of any type of meat is about 3 ounces, or the size of a deck of cards, and no more than 6 ounces.
If that sounds small, remember all the delicious grilled veggies and side dishes that will be keeping it company on your plate! (Source: Heart.org)
---
Knockwurst Sausages from Omaha Steaks
---
Ultimate Game Day Appetizers Include Succulent Lobster Tails
Family and Friends will devour this favorite assortment of appetizers during your sports game entertainment.
Package includes 8 Split Lobster Tail Skewers, Mini Lobster Grilled Cheese, Chicken Wings, Artisan Flatbread, Prosciutto, and Smoked Provolone.
---
Ultimate Ribeye Grill Out Collection
This flavor-packed collection includes Ribeye Steaks, Boneless Pork Chops, Boneless Chicken Breasts, Ultra-Juicy Omaha Steaks Burgers, Scalloped Potatoes, and Caramel Apple Tartlets.
---
Marinating and Adding Spices
Marinating or rubbing spices on poultry, fish, and meat can add unique flavor with the bonus of being able to use less salt.
Make a simple rub of your favorite spice (such as allspice, chili powder, cinnamon, cumin, garlic powder, paprika or rosemary, and black pepper).
Safety Tip: Never reuse marinade or rub after raw meat has touched it.
---
Private Reserve Spice Rub for Steaks, Pork, and Poultry
Pepper and sea salt harmonize with unique notes of coriander, dill, & caraway over a baseline of garlic, chili pepper, and onion to create the most memorable blend you've ever had.
---
---
First-Class Fan's Feast from Omaha Steaks
---
Member's Mark Hybrid Pellet and Gas Grill
This Member's Mark Hybrid Pellet and Gas Grill adds both convenience and flexibility. Use the gas side for impromptu quick meals and the pellet side for grilling low and slow. Hybrid design: Burns propane and barbecue pellets.
---
---
Try Flame-Cooked Fruits and Vegetables
Fruits and vegetables do well on a grill and take on a whole new dimension of flavor.
Cook tender items like onions and peppers quickly on medium, direct heat.
Thicker produce like potatoes do better with low, indirect heat.
Just about all your favorite colorful fruits and veggies can be grilled, alone, or in kebabs, giving them delicious flavor.
The trick is to cut them into small chunks that will cook quickly and evenly.
Don't forget to brush on a bit of oil before putting them on the grill to prevent sticking, or use a grill basket to keep them out of the line of fire.
Some favorites include corn on the cob, asparagus, avocado, bell peppers, corn, eggplant, mushrooms, onions, potatoes, squash, and zucchini.
---
RELATED ARTICLE: The Ultimate Guide to Grilling Vegetables
---
Member's Mark GT Elite 7-Burner Stainless Steel BBQ Grill
Boasting seven powerful burners, this stainless steel grill offers 1,115 sq. in. cooking space with options for liquid propane or natural gas. Grill cover included.
---
Enhance your outdoor entertaining and relaxation space around the house, lake view, mountain cabin, villa, patio, or deck.
The set features a slide-out side tray to hold your drink, book, magazine, and sunglasses. The adjustable back lets you recline. Part of the Claremont Outdoor Furniture Collection (Plow & Hearth).
Also perfect for boutique hotels, bed and breakfast inns, Airbnbs, and more.
---
---
Jumbo Beef Franks/Hot Dogs from Omaha Steaks
---
Let the Simple Grilled Goodness Shine Through
Do not drown your grilled masterpiece in salty sauces, sugary condiments, or heavy dressings. Use as little of these as possible, and try making your own healthier condiments. It's easier than you think!
And sometimes, a simple squeeze of lemon or lime is all it needs.
---
Plump and Juicy Bratwurst Great on the Grill
When you want something from the grill, a juicy and flavorful brat can ease that craving like no other. They can be enjoyed al fresco or on a bun topped with caramelized onions, fruity salsa, melted cheese, or tangy sauerkraut.
---
Keep It Sweet With Low Heat
Ribs, Chicken, and Other Meats smothered in sauce should be cooked on lower heat—at or below 265 degrees.
This will take you a little longer, but the lower heat will help prevent the sugars in the sauce from burning and turning your barbeque into blackened charcoal briquettes.
Even if you don't sauce your meat, lower heat will help keep it juicy.
---
The Stock-Up Assortment of Meats
---
Cookout and Tailgate Party Burgers and Jumbo Hot Dogs
Make your cookout sizzle with this tasty combination of 32 (5 oz.) Omaha Steaks Burgers and 32 (3 oz.) Gourmet Jumbo Franks. Beloved by kids and adults across America.
---
Bacon-Wrapped Filet Mignons
Super-tender, perfectly aged Omaha Steaks Filet Mignon. Each filet is wrapped with a strip of sugar-cured pork bacon with a Steakhouse classic look and flavor.
Ready to cook with a skewer holding bacon in place. Grill or cook in a pan for delicious results at home or anywhere.
---
Grass-Fed Ground Beef Burgers from Omaha Steaks
---
Steel Propane Patio Heater
This clean-burning Patio Heater uses a 20 lb. propane tank (not included), accessible through the easy-open door. One propane tank will burn for approximately 8-10 hours on high, depending upon other variables such as temperature and wind speed.
The upright, tall design fits into nearly any outdoor living space from the patio to the deck and beyond.
---
Boneless Pork Chops from Omaha Steaks
---
Red and White Wine Gift Set
This collection includes six favorite 90+ point-rated red and white wines from across the globe. From California and Oregon to Spain and France, taste your way through six stunning examples of highly-rated red and white wines from their respective regions.
---
Finesse Those Grilling Flare-Ups
Even with a spotless grill, you're bound to have flare-ups that can burn your food.
Trimming some of the excess fats from the meat will help.
It's also a good idea to leave a section of your grill empty, so you have a space set aside to move food when flames flare-up.
---
Filet Mignon Lovers Plus Burgers, Chops & More
Impress your guests with an unforgettable grilling experience with this mouthwatering selection.
---
Choose Healthier Side Dishes
When possible, swap the traditional store-bought barbecue fare like baked beans, coleslaw, macaroni salad, and potato salad – with a lot of saturated fat, sodium, and added sugars – for healthier homemade versions.
Or change it up and do a colorful bean salad, fruit salad, or leafy green salad.
---
Don't forget the healthy snacks!
---
LEGO Ideas Tree House
Detailed Tree House model to challenge LEGO® builders and inspire endless play!
---
Make Your Buns Whole Grain
Whole-grain buns and bread will complement your healthy feast with extra fiber, flavor, and texture. If you're watching your calories and carbs, try an open-faced burger or lettuce wrap.
These Coney Island-style franks are exceptional grilled or broiled.
---
---
Gourmet Game Day Assortment from Omaha Steaks
---
Grill Fruits For Dessert
The natural sugars caramelize in the high heat, giving them extra sweetness and flavor. Try sliced apple, pear, or pineapple or halved bananas, figs, nectarines, peaches, or plums.
---
Gourmet Fruit Basket
The Fruitful Life Gourmet Gift Basket is loaded with a fantastic assortment of fruits picked at just the right time to create an incredible gift everyone will love!
It is filled to the brim with the following Naturally Sweet Treats: 3 Imperial Comice Pears (DAnjou Pears when not in season), 1 Crimson Red Pear, 2 Beurre Bosc Pears, 2 Braeburn Apples, 1 Granny Smith Apple, 2 Naval Oranges, 2 Kiwi, and 2 Best of the Harvest Seasonal Fruits.
---
Caramel Apple Tartlets
Made-from-scratch pastry, crisp apples, and real cream caramel. Heat and serve in the oven or microwave right from the freezer. Individually portioned.
Serve warm with ice cream for a timeless experience.
---
Clean the Grill After Each Use
Be sure to scrub down the rack or grill pan after each use.
Removing leftover burnt pieces of food stuck to the grill prevents burning, smoking, and bitter flavors the next time you use it.
---
Stainless Steel Grill Steam Cleaning Brush
The powerful combination of steel bristles and steam gives your grill a clean-as-new appearance that's also safer for food preparation.
Works on virtually all charcoal and propane barbecues with cast iron, stainless steel, or ceramic grills.
The Stainless Steel Steam Cleaning Grill Brush uses heat from your grill to make steam, so cleaning the barbecue is a breeze.
---
Eucalyptus Outdoor Bar Set
The Eucalyptus Outdoor Bar Set with Table and 2 Chairs is a compact yet comfortable way to enjoy dining or drinks for two.
The bar height is high enough to enjoy the view over the deck railing and to keep the dog away from your snacks!
This 3-piece set includes a square dining table and two eucalyptus chairs with backs. All pieces are slatted, and chairs have a partially open back for breathability on warm days.
---
---
Premium NFL Grill Utensil Set
All 32 teams are available—makes a great gift for any football fan! Get yours in time for the next big game or tailgate party! This high-scoring combo includes a "Sportula" fan spatula, a pair of grilling tongs, a grill fork, and a #1 oven mitt.
---
---
---
---
Essential Travel BBQ and Cooler Kit
This kit makes an excellent gift for the grill master. It comes with an 8-piece BBQ cooking set (knife, tongs, spatula, salt/pepper shakers, cooking mitt, corkscrew, and cutting board) stored neatly inside a zippered side pocket.
It is everything you need for a great picnic or cookout in the park, camping, at the beach, or in your backyard for barbecues and tailgate parties. It features 2 zippered pockets and one flat pocket for storage.
---
---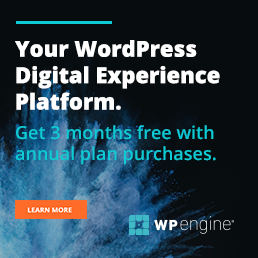 ---
---
American-Style BURGERS and Side Dishes
Time to Upgrade Your Home Entertainment System
Powerful Propane Gas and Charcoal Grills
SANGRIA Red Wine Punch for Brunch, Lunch or Anytime
Quintessential Margarita Cocktail Makers & Mixers
Healthful Benefits of Eating Protein-Rich Salmon Fish
High Quality COPPER Kitchen Cookware & Baking Sets
Impressive Housewarming and Wedding Gift Ideas
Stylish Outdoor Fire Pits and Patio Heaters
Digital Photography Techniques & Camera Kits for Beginner & Advanced Photographers
---
Maximize Your Blog Business For Profit
Money Matters: Guide to Blogging For Dollars
Start Promoting Retailer Products on your Web Pages and Earn Commissions. Join the FLEX OFFERS Affiliate Marketing Network Today! You can also Earn Bonuses with the Refer-a-Friend program.
---
---
---
Outdoor Cooking and Grilling Tips For All Seasons
---
Grilling can be one of the healthiest ways to cook any time of the year! It is a fun and savory way to cook no matter the season—even if it's cold outside! Who doesn't love to cook together with family and friends outdoors in the spring and summer and tailgate at the sports games during…