Essential Things to Know About Cat, Dog and Horse Pet Care
---
Basic Tips for Animal Pet Lovers
---
DAILY PET CARE FOR CATS
All indoor cats need a litter box, which should be placed in a quiet, accessible location.
In a multi-level home, one box per floor is recommended.
---
Indoor Cat Care
Avoid moving the box unless absolutely necessary, but if you must do so, move the box just a few inches per day.
Keep in mind that cats won't use a messy, smelly litter box, so scoop solid wastes out of the box at least once a day.
---
Dump everything, wash with a mild detergent and refill at least once a week; you can do this less frequently if using clumping litter.
Don't use ammonia, deodorants or scents, especially lemon, when cleaning the litter box.
---
Cats need to scratch! When a cat scratches, the old outer nail sheath is pulled off and the sharp, smooth claws underneath are exposed.
Cutting your cat's nails every two to three weeks will keep them relatively blunt and less likely to harm the arms of both humans and furniture.
Provide your cat with a sturdy scratching post, at least three feet high.
The post should also be stable enough that it won't wobble during use, and should be covered with rough material such as sisal, burlap or tree bark. Many cats also like scratching pads.
---
Your pet should have her own clean, dry place in your home to sleep and rest. Line your cat's bed with a soft, warm blanket or towel.
Be sure to wash the bedding often. Please keep your cat indoors.
---
Frontline Sensitive Skin Shampoo for Cats and Dogs
This shampoo is for pets with dry, irritated, or sensitive skin. It soothes and hydrates the skin and restores a beautiful shine of the fur and coat.
This solution also provides protection to the skin from dangerous ultraviolet rays of the sun and also reduces odor.
Moreover, this highly effective and easy to administer shampoo is suitable to use on dogs and cats over 2 months of age.
---
Automatic Pet Feeder for Cats and Dogs
The fully programmable Automatic Pet Feeder is the stress-free way to feed your pet and simplify your life!
It automatically feeds your pet the portion and times that you set, whether you're asleep, at work or away. Features sleek style, easy controls, slow feed option and 24-cup translucent bin. Dispenses most dry and semi-moist foods.
Recommended for all cats, and small- to medium-sized dogs. BPA free, with dishwasher safe parts. Includes stainless steel bowl.
---
---
Outdoor Cat Care
If allowed outdoors, your cat must wear a safety collar and an ID tag. A safety collar with an elastic panel will allow your cat to break loose if the collar gets caught on something.
Outdoor cats do not live as long as indoor cats.
Outdoor cats are at risk of trauma from cars, or from fights with other cats, raccoons and free-roaming dogs. Coyotes are known to eat cats.
---
Outdoor cats are more likely to become infested with fleas or ticks, as well as contract infectious diseases.
And for both indoor and outdoor cats, an ID tag or an implanted microchip can help ensure that your cat is returned if he or she becomes lost.
RELATED TOPIC: Cat Grooming Tips
---

---
PawHut Large Wooden Outdoor Cat House
LARGE CAT HOUSE: This fully enclosed outdoor playpen for cats is a great addition to your patio or backyard and is perfect for one, or multiple cats to play or lounge and relax in.
MULTI-TIER MAIN HOUSE: The multi-tier cat house includes a paned window, sliding door, a small hinged door, and a ramp to help for easy access into the house.
Large Run for Play, Catio for Lounging, and Condo Area for Sleeping
---
---
DAILY PET CARE FOR DOGS & PUPPIES
Dogs need exercise to burn calories, stimulate their minds, and stay healthy.
Individual exercise needs vary based on breed or breed mix, sex, age and level of health.
Exercise also tends to help dogs avoid boredom, which can lead to destructive behaviors.
Supervised fun and games will satisfy many of your pet's instinctual urges to dig, herd, chew, retrieve and chase.
---
---
---
Weather-Resistant Raised Mesh Outdoor Pet Bed
Large or Small Pet Bed sits 8″ off the ground to give your dog a cool spot to lie down, even when summer sun makes deck boards and flagstone patios uncomfortably hot.
Ventilated mesh platform lets air circulate. Sun and weather resistant.
---
---
Community Licensing Regulations for Dogs
Follow your community's licensing regulations. Be sure to attach the license to your dog's collar. This, along with an ID tag and implanted microchip or tattoo, can help secure your dog's return should she become lost.
---
Keep your dog on a leash when you are outside, unless you are in a secured, fenced-in area. If your dog defecates on a neighbor's lawn, the sidewalk or any other public place, please clean it up.
Your pet needs a warm, quiet place to rest, away from all drafts and off the floor.
A training crate or dog bed is ideal, with a clean blanket or pillow placed inside. Wash the dog's bedding often.
---
Dog Crate: 49″ Stackable Open Top Heavy Duty Cage w/Casters
Fits for dogs up to 150 lbs.
Feeding door renders convenience for feeding. Pull out tray available for easy cleaning
Lockable heavy duty casters provide more convenience to move the cage. Double chain lock and all metal design ensure great quality and provide best protection to your pet.
Plastic floor grid with small holes provide more comfortable environment and better protection on pets' feet.
Non-toxic finished surface keep your dog/animal health and render excellent anti-rust ability
---
---
Indoor Pet Beds
Dogs will appreciate the super-soft feel and support of the high-loft memory fiber fill in this tufted velvet bed.
You'll love the built-in moisture barrier layer that prevents damage from accidents and the removable cover for machine washing. Polyester microfiber.
---
---
If your dog will be spending a lot of time outdoors, be sure she has access to shade and plenty of cool water in hot weather, and a warm, dry, covered shelter when it's cold.
---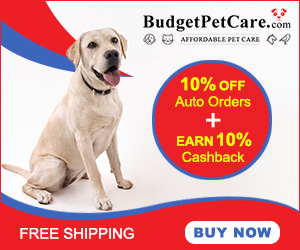 ---
How to Properly Lift a Puppy or Larger Dog
To carry a puppy or small dog, place one hand under the dog's chest, with either your forearm or other hand supporting the hind legs and rump.
Never attempt to lift or grab your puppy or small dog by the forelegs, tail or back of the neck.
If you do have to lift a large dog, lift from the underside, supporting his chest with one arm and his rear end with the other.
---
Small Puppy Car Seat
Keep your pet safe, secure and out of the way during road trips with the Lookout II Pet Car Seat. The comfortable padded seat keeps pets safely confined while still able to look out the window.
---
It also keeps your pet from roaming the car to prevent driver distractions. Built-in drawer is perfect for storing treats, leashes and other accessories. Cover is machine washable.
---
Warm and comfy quilted nylon exterior with polyester Sherpa fleece interior
Durable yet comfortable padded foam bed
Secures to car seat using the vehicle's seat belt
Includes strap for securing animal from harness to seat belt (large includes 2 straps)
Features a drawer for storing treats, leash and other accessories
---
---
Wood Pet Barrier
More versatile than a gate, with tip-proof side panels, the Pet Barriers are high enough to corral pets, and low enough for adults to step over. Both sizes expand easily to fit various openings.
Honey-finished wood frame with metal grids folds for transport or storage. Rubber feet protect floors. Easy assembly.
---
---
Amazon Pets Launches Veterinary Diets
---
Protect Your Dogs from Fleas and Ticks
Daily inspections of your dog for fleas and ticks during the warm seasons are important. Use a flea comb to find and remove fleas.
RELATED TOPIC: Dog Grooming Tips
---
DAILY PET CARE FOR HORSES
Horses are social animals who are physiologically most sound when they have the ability to roam and interact with other horses.
Of course, not all horses thrive in 24/7 turnout and not all horse owners have access to large areas of land.
---
If your horse is stalled, be mindful of providing him socialization and enrichment opportunities, and provide daily turnout if possible.
---
If your horse does live outside, make sure he has access to a safe shelter at all times.
---
Horses were born to move. In the wild they may walk many miles in a day, sometimes trot, but rarely gallop unless they have to.
Daily opportunity to exercise is a must, but if you are building up your horse's strength and conditioning, follow a sensible plan and do it gradually.
---
Unless it is very wet and windy, horses tolerate cold much better than heat and humidity.
On hot and humid days, it is important to provide your horse with plenty of fresh water, minerals and access to adequate shade.
In extreme heat, use caution and limit forced exercise. Likewise, during extreme cold weather, make sure your horse has access to shelter and the ability to protect himself from moisture and wind.
Some horses may require a waterproof blanket for additional warmth.
---
A horse's digestive system is designed to digest frequent, small meals of roughage throughout the day.
The basic diet for most horses should be grass and good-quality hay, free of dust and mold. Clean, unfrozen water should be available at all times along with a trace mineral/salt block.
All horses need vaccinations and regular deworming. Vaccination recommendations vary based on age, the amount the horse travels and location. (ASPCA)
---

---
Note: This site has a marketing affiliate relationship with advertisements. I may receive a small referral fee or commission if you sign up for services or purchase a product.
---
---
---
More Pet Care Resources
Are You Having Trouble Affording Your Pet?
It can happen to anyone due to unexpected circumstances, but no owner wants their pet(s) to suffer because resources and/or medical care are out of reach. Help is out there!
For Assistance By State, visit the HumaneSociety.org for valuable aid and resource connections.
The Humane Society of the United States
---
40 Successful Email Marketing Tips and Strategies to Connect with People
---
---
---
PET CARE TIPS FOR CATS, KITTENS, DOGS, PUPPIES AND HORSES
What insights and tips do you have for daily pet care? COMMENT BELOW
---
Money Matters: Guide to Blogging For Dollars
Start Promoting Retailer Products on your Web Pages and Earn Commissions. Join the FLEX OFFERS Affiliate Marketing Network Today! You can also Earn Bonuses with the Refer-a-Friend program.
---
---
---
---
---
Basic Tips for Animal Pet Lovers DAILY PET CARE FOR CATS All indoor cats need a litter box, which should be placed in a quiet, accessible location. In a multi-level home, one box per floor is recommended. Indoor Cat Care Avoid moving the box unless absolutely necessary, but if you must do so, move the…