Popular Beauty-Boosting Products Under $50.00
---
Products Designed to Reinvigorate, Strengthen, Protect & Stimulate. Revitalize Your Youthful Glow with Cosmetics, At-Home Spa Kits, Hair, Skin & Nail Treatments, Antioxidant & Hydrating Creams, Concealers, Moisturizers and More.
---
Mia del Mar Brightening Champagne Bubble Face Mask
REJUVENATING RESVERATROL is a key ingredient in Mia del Mar's amazing Bubble Face Mask. rich in Antioxidants combat environmental toxins, while high levels of oxygen penetrate deep into tissue to tickle dirt and makeup out of pores, fight MELASMA- Manchas and leave skin BRIGHT like Glitter!
---
The Lip Bar | Vegan Liquid Matte Lipstick | Drama Queen
Forget drying lips – each sleek tube is filled with the best lip loving ingredients like Jojoba Oil and Vitamin E to give your pout the proper level of pampering it deserves.
---
JLO BEAUTY That Fresh Take Eye Cream
Mask dark circles, visibly reduce fine lines and wrinkles, hydrates skin, boost luminosity and support elasticity.
---
Actress/Singer Jennifer Lopez aka JLo
---
This site has an affiliate marketing relationship with advertisements. I may receive a small referral fee or commission if you sign up for services or purchase a product. This allows me to continue to create content. Prices fluctuate and are subject to change.
---
Fran Wilson NOURISH MY EYES Cucumber and Green Tea Pads
 The Fran Wilson Nourish My Eyes Treatment is made to leave your eyes refreshed.
CUCUMBER & GREEN TEA are the base ingredients for the soothing pre-moisturized pads. These ingredients are gently made with natural extracts to fight free radicals, and Mulberry to decrease puffiness and lighten under-eye circles.
REFRESHING & SOOTHING – the pads will be a great way to cool-down at the end of the day!
---
St. Tropez Self Tan Purity Bronzing Water Face Mist
Tropical Scent, 100% Clean & Vegan Friendly Tan Mist. Achieve a golden glow with this easy to use, skincare infused self-tanner face spray with Hyaluronic Acid.
---
Maybelline Instant Age Rewind Eraser Multi-Use Concealer (2-Pack)
America's Number 1 Concealer. Erase the look of dark circles, correct the appearance of redness and brighten the look of dull skin.
Best Face Forward: Maybelline has sheer, medium, and full coverage foundation in liquid, stick, and cushion foundation formulas, and a range of concealers, plus face primers, contour, highlighter, and pressed powder to help you create a perfect canvas.
---
Julep Eyeshadow 101 Crème to Powder Waterproof Eyeshadow Stick, Champagne Shimmer
This waterproof, crème-to-powder eyeshadow stick glides effortlessly across lids before drying to a waterproof crease-proof powder finish.
With over 30 high-pigmented shades from Matte, Shimmer, and Metallic, you can build your own eyeshadow palette and go as understated or bold as the day or night calls for.
---
iMethod Eyebrow Pen
JUST LIKE YOUR REAL BROWS & EASY TO USE – The tiny fork of the eyebrow Pen likes the brush. Angle fork tip across eyebrows and draw hair-like strokes from anchor to tail. Repeat as desired for added intensity. iMethod brow pen draws your eyebrows resembling 3D natural real hair.
---
Clinique High Impact Mascara 3-in-1 Kit
Adds maximum volume & length to eye lashes. Gives rich, intense color for long-lasting wear.
---
Pure Cosmetics Lip Gloss, Passion
Ultimate Hydration: This ultra-moisturizing, custom-blended formula features healing ingredients such as medical-grade Lanolin, Jojoba Oil, Sweet Almond Oil, and Vitamin E.
---
TruSkin Vitamin C Facial Serum
Vitamin C blends with Botanical Hyaluronic Acid, Vitamin E, Witch Hazel, and Jojoba Oil in an anti-aging, skin brightening formula designed to improve wrinkles and dark spots.
---
Bigelow Radiate Beauty Blueberry & Aloe Herbal Tea
Rich fruity flavored and blueberry sweetness made smooth and delicious by the subtle aloe notes at the end. SNAP EBT ELIGIBLE.
---
SNAP eligible groceries and free delivery available
---
Coco & Eve Sunny Honey Bali Bronzing All-Natural Sunless Tanning Mousse
Sunny Honey self-tan has a tropical mango and guava fragrance that gives you the feel of an island escape. No more biscuit smells! Get ready to rock that tan glow! A little goes a long way as each bottle has roughly 260 pumps and can last approximately 10-20 full body tanning sessions. Browse more Coco & Eve beauty products.
---
L'Oreal Paris Skincare Revitalift Triple Power Anti-Aging Face Moisturizer
Gift your skin a daily dose of hydration from Revitalift anti-wrinkle retinol night cream to provide your skin essential moisture to keep skin hydrated and healthy. This anti-aging retinol face cream addresses multiple signs of aging skin in just 1 week: reduces wrinkles, re-firms contours, brightens skin, smooths skin roughness and deeply hydrates for younger-looking skin.
---
Rosebud Woman Ritual Travel Kit
Four Signature Intimate Skincare Formulations for easy access on-the-go. Rosebud Woman is a luxe, plant-based intimate care line that offers self-care products, information, community, and ritual to honor and celebrate life in a female body.
---
Slimming You Detox Tea
Energize Your Morning with Detox Tea. 14-Day Herbal Tea for Body Detoxing, Colon Cleanse, Metabolism Increase – Morning Boost Tea (14 Bags) & Night Cleanse Tea (7 Bags). Burn Fat in a 100% Natural Way.
---
CULLER BEAUTY Ultimate Beauty Makeup Kit
Enjoy this 3-piece makeup kit with all the essential products you'll ever need for a natural look! Culler Beauty's Ultimate Beauty Package will not only simplify your face makeup routine, but it will also provide you with benefits that will nourish and protect your skin.
---
LANEIGE Lip Sleeping Mask – Berry and Lip Glowy Balm
Enriched with vitamin C and antioxidants, this Berry Mix Complex offers a nutritiously sweet blend of raspberry, strawberry, cranberry, and blueberry extracts. Soothes and moisturizes for smoother, more supple lips.
---
Olay Daily Exfoliating with Sea Salts Body Wash (4-Pack)
"B" IS FOR BEAUTIFUL: Now Olay's proprietary skin care formula, made with Vitamin B3 Complex, helps to transform your skin.
---
Dermasuri Deep Exfoliating Mitt Body Scrub
Experience deep cleansing to remove dead skin cells, even out your skin tone, scrub away dry skin, and stimulate blood flow.
---
Olay Regenerist Retinol Night Eye Cream
Indulge your skin with this overnight hydrating eye treatment featuring Olay's Vitamin B3 + Retinol Complex to transform skin while you sleep.
---
Laura Geller New York Baked Balance-N-Brighten Color Correcting Powder Foundation
Treat yourself to a baked powder foundation that nourishes as it perfects. This award-winning foundation handmade in Italy is made up of pressed powders to help you create a perfect canvas and a natural, demi-matte finish. Build your ideal coverage without worrying about caking—this favorite feels weightless and looks flawless.
---
COCOTIQUE – Beauty & Self-Care Subscription Box for Women of Color
5-8 Full Size & Deluxe Travel Size Beauty Products curated each month specifically for women of color & people of color
You'll get the best in beauty and self-care products to try each month!
---
MOOCHI Large Cosmetic Makeup Organizer
CLEAR UP THE MESS. If you are looking for a big sized professional makeup cosmetic organizer, MOOCHI's organizer is the right one for you. It has a very big capacity and can hold your makeups, cosmetics in a beautiful professional style.
---
Michael Marcus 9-Piece Travel Makeup Brush Kit
Not only compact and convenient, Michael Marcus's travel brushes are packed in a protective hard shell case and made with luxurious sable and taklon for smooth, professional-grade application wherever you are.
---
---
Sand & Sky Australian Pink Clay Porefining Face Mask
It's the face mask that the internet is freaking out over. The multi award-winning Sand & Sky Australian Pink Clay face mask detoxifies, brightens and minimizes the appearance of pores in just 10 minutes. Browse more Sand & Sky Beauty products.
---
Vegan Mia Organics – Radiance Superfruit Vitamin C Face Serum
· GLOWING AND REFRESHED: Skin-loving vitamins, antioxidants, and phytonutrients from the world's most nutrient dense fruits restore your skin's natural radiance and vitality.
· SOFTENS, PLUMPS, HYDRATES, & FIRMS: Wonderfully hydrating Omega 3, 6, and 9 Essential Fatty Acids and potent Vitamin C, B, and E naturally revive your skin, taking it from dull and dry to dewy and glowing.
---
---
Nooni Appleberry Lip Oil
Moisturizing, Revitalizing, and Tinting for Dry Lips with Raspberry Fruit Extract. Moisturize Chapped Lips with Lip Mask Containing Shea Butter, Botanical Waxes and Lip Oil Containing Raspberry Oil, Apple Seed Oil, Botanical Oil | Vegan, Cruelty-free, Formulated without Glutens and Parabens.
---
Body Scrub Brush by Dr. Barbara Sturm
Regular exercise and a healthy diet contribute to smooth and toned skin. When combined with body brushing, it can diminish the appearance of cellulite. Dry brushing the skin before applying Anti-Aging Body Cream are two easy but fundamental steps to keeping your body healthy and glowing year-round.
The body brush opens your pores, and mechanically boosts your circulation, helping to increase localized blood flow and removal of toxins.
---
Dr. Barbara Sturm is a world-renowned German aesthetics doctor. Famous for the signature STURMGLOW™, her skincare approach is inspired by her research into anti-inflammatory medicine and is uniquely non-aggressive. Her range of Molecular Cosmetics skincare, haircare and supplements is based on innovations in advanced ingredient science and potent natural extracts that strengthen, heal, and improve the skin.
---
---
Olay Regenerist Collagen Peptide 24 Face Moisturizer
Smooth over your face and neck morning and night for 24 hours of hydration. With two weeks of use, your skin will look and feel visibly firmer and your fine lines and wrinkles will be less noticeable.
---
Melixir Vegan Lip Butter for Chapped Lips
A deep, nourishing plant-based lip butter with a creamy texture. Just one swipe of this conditioning, non-sticky lip balm gives your lips a lasting feeling of moisture and natural glow. Good for sensitive lips. Browse for more Melixir Vegan Skincare products.
---
Egyptian Magic All-Purpose Skin Cream
World renowned all-purpose skin cream with a magical touch. Ingredients: Olive Oil, Bees Wax, Honey, Bee Pollen, Royal Jelly, and Bee Propolis.
---
Palmer's Cocoa Butter Formula Complete Stretch Mark and Pregnancy Skin Care Kit
Help improve the appearance of scars and stretch marks during and after your pregnancy with this kit featuring Massage Lotion, Massage Cream, Tummy Butter Balm and Skin Therapy Oil. Complete Care: Made with Cocoa Butter to soften and smooth skin. Browse for more of Palmer's Skincare products.
---
Bissú 30-Piece Matte Lipstick Limited Edition Set
Matte Lip Kit: The lipsticks have a formula with a creamy texture and a matte effect.
---
Weleda Skin Food Original Ultra-Rich Body Cream
Intensively hydrates with extracts of rosemary, chamomile, and pansy in a nourishing base of sunflower and sweet almond oils to help unlock the look of radiance and give you a healthy-looking glow.
---
Dermalogica Ultracalming Cleanser
Gentle cleansing gel/cream for reactive skin. This pH-balanced, non-foaming cleanser helps calm and cool sensitized skin. Fortifies skin's protective barrier without leaving irritating residue.
---
Neck Firming Cream
The neck firming cream is powered with rich age-defying infused with natural root extracts to reinvigorate your skin to remove signs of aging, lines & wrinkles. Collagen helps in repairing skin tissues while effectively reducing wrinkles and lines on the skin. The hibiscus & honey, with their natural properties will revitalize the glow on your body & their scent will keep you fresh throughout the day.
---
The Honey Pot Company Feminine Wipes
ON-THE-GO FRESHNESS: These wipes come perfectly packaged for travel and on-the-go use. Throw the resealable package in your purse or toiletries bag to feel fresh no matter where you go. These wipes keep you comfortable by wiping away odor-causing bacteria.
---
The SHANY Beauty Cliché All-in-One Makeup Set
The SHANY Beauty Cliché Kit is anything but ordinary – It contains neutral and bright eye shadow shades with matte face powders and blushes.
---
Lemon-Scented Spa Gift Set
Just like the afternoon refreshment, our lemon scent is light and pleasant. The fresh aroma of lemon is long-lasting and will be sure to give you the much-needed relaxation you've been yearning for!
---
JLO BEAUTY That Hit Single Gel Cream Cleanser
Gentle enough to use on fresh morning skin, strong enough to take off makeup at end of day. Hydrates & softens skin. Browse for more of Jennifer Lopez's JLo Beauty Products.
---
Anastasia Beverly Hills Shimmer Body Oil
A luxe, lightweight body oil that gives skin a sun-kissed, golden glow with a pearlescent effect.
---
Pantene Shampoo, Conditioner and Hair Treatment Set
Hydrates hair with a nutrient-rich formula that removes build up and restores optimal hydration.
---
Aromatherapy Associates Revive Body Brush
Natural Cactus bristles help to stimulate and detox the skin. A favorite to boost circulation, exfoliate dead skin cells and reduce cellulite.
---
Savon de Marseille – French Body Gift Set
Cherry Blossom Fragrance. Each wash leaves your skin with a delicate fragrance. The cherry blossom scent is a feminine, sweet, fruity fragrance and comes from the city of Grasse.
---
Auraglow Teeth Whitening Kit with LED Light
Whitens teeth up to 10 shades in 7 days without tooth sensitivity or irritation. Teeth whitening kit includes rechargeable LED teeth whitening light that speeds up the whitening process up to 10 times faster when used with whitening gel.
---
---
---
Human+Kind Body Souffle – Lightly Whipped Cream Moisturizer (Vegan)
Will leave your skin feeling super moisturized and soft to the touch.
---
Grande Cosmetics GrandeLASH-MD Lash Enhancing Serum
An award-winning lash enhancing serum created with vitamins peptides & amino acids for the appearance of longer, thicker looking lashes in just 6 weeks with full improvement in 3 months. Winner of Harper's BAZAAR Anti-aging Award & Cosmo Beauty Award.
---
Koji White Kojic Acid & Papaya Skin Brightening Soap
No need to worry about the soap damaging your skin or leaving it dry. The Koji White soap contains hyaluronic acid and moisturizing ingredients that will deeply nourish your skin so you can have improved elasticity, soft and hydrated skin, and look younger and more beautiful than ever! Browse for more Koji White Skin Restoring products for men and women.
---
BOOST Balanced Nutritional Drinks
BOOST Nutritional drinks give your body protein, vitamins, and calories to help support normal energy. Perfect as a mini meal or snack. Your Choice of Very Vanilla, Rich Milk Chocolate, Strawberry or Peaches & Cream.
---
OGX Body Scrub & Wash Rose Water & Pink Sea Salt
Especially kind to sensitive skin, this rose water body wash features calming rosewater, rose quartz, and gently exfoliating pink sea salt.
---
Dermora 24K Gold Eye Mask
Under Eye Bags for Men & Women. Gets rid of the puffiness & traces of dark colors under your eyes. Travel-Size Packs. 100 Pairs.
---
---
Proactiv Acne Body Wash for Sensitive Skin
This body wash is made with concentrated vitamin E and includes gentle exfoliating microbeads.
---
---
Julep Eyeshadow 101 Crème to Powder Waterproof Eyeshadow Stick, Champagne Shimmer
With over 30 high-pigmented shades from Matte, Shimmer, and Metallic, you can build your own eyeshadow palette and go as understated or bold as the day (or night) calls for.
CREME-TO-POWDER WATERPROOF EYESHADOW: This waterproof, crème-to-powder eyeshadow stick glides effortlessly across lids before drying to a waterproof crease-proof powder finish.
---
Sol de Janeiro Brazilian Bum Bum Body Cream
Infused with All-Powerful Guaranà Extract. This product is from a small business brand.
---
CeraVe Eye Repair Cream
Brightening cream with a non-greasy finish that leaves under eyes looking hydrated, smooth, brightened, and more awake. Reduces the look of dark circles and puffiness.
---
---
---
Keranique Shampoo and Conditioner Set for Hair Growth and Thinning Hair
---
ELEVATE Hair Growth Oil
Works perfect for people who need to grow hair fast, have thinning hair, pattern baldness, brittle or weak hair, etc. This oil serum will reduce hair damage and hair loss by revitalizing the hair from the roots and repair split ends.
The formula strengthens thinning and weak hair resulting in noticeably thicker, fuller, and healthier hair. Our oil treatment contains bio-active nutrients that help accelerate hair growth and replenish the scalp's natural oils essential for hair growth.
---
Finishing Touch Flawless Women's Painless Hair Remover, Blush/Rose Gold
Removes Facial Hair Instantly and Painlessly from Lip, Chin, Cheeks; Removes Peach Fuzz so Make-up Glides-On Flawlessly. No nicks, burns, or irritation.
---
JLO BEAUTY That Limitless Glow Face Mask
Custom-designed for JLo herself to visibly tighten and lift, this 2-piece mask is infused with one ounce of That Jlo Glow in a Multitasking Serum and contours to deliver deep hydration, luminous brightness and supernova-level glow. Browse for more of Jennifer Lopez's JLo Beauty Glow-Getter products.
---
Maybelline New York Sky High Washable Mascara Makeup
This volumizing washable mascara formula is infused with bamboo extract and fibers for long, full and lightweight lashes that don't flake or smudge. It's All in the Eyes: Subtle lines, smokey vibes, custom brow looks, classic tones or a shot of color. Browse for more of Maybelline's Best-Selling Cosmetics & Makeup Products.
---
DERMA E Vitamin C Intense Night Cream
Brightening and Hydrating Facial Skin Renewing Cream. This luxurious antioxidant rich night cream protects and nourishes, renewing the tone, texture and appearance of your skin as you sleep for a youthful, radiant complexion.
---
---
Alba Botanica Hawaiian Home Spa Kit
Treat yourself to an at-home spa day with Alba Botanica's total body regiment, complete with Alba's Hawaiian Detox Body Wash, Hawaiian Hot Cleansing Mask, Sea Salt Hawaiian Body Scrub and Kukui Nut Hawaiian Body Cream.
---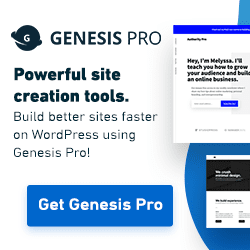 ---
Bio-Oil Skincare Oil, Body Oil for Scars and Stretch Marks, Hydrates Skin, Non-Greasy, Dermatologist Recommended
CAREFULLY FORMULATED, NATURAL BODY OIL – Vitamin A Oil and Vitamin E Oil for skin help maintain healthy looking skin while natural Chamomile Oil, Sunflower Oil, and Lavender Oil calm, soothe, and cleanse damaged skin and with anti-inflammatory protection.
---
Neutrogena Makeup Remover Cleansing Face Wipes
Daily Cleansing Facial Towelettes to Remove Waterproof Makeup and Mascara, Alcohol-Free, Value Pack, Ultra-Soft Facial Cleansing Towelettes
Remove up to 99% of makeup and dirt–even stubborn waterproof mascara–with these daily facial cleansing towelettes that are designed to leave skin refreshingly clean with no heavy residue which doesn't require rinsing.
---
L'Oreal Paris Elvive Total Repair 5 Shampoo and Conditioner for Damaged Hair
---
Paula's Choice Skin Perfecting 2% BHA Liquid Salicylic Acid Exfoliant, Gentle Facial Exfoliator for Blackheads, Large Pores, Wrinkles & Fine Lines
Dramatically improves skin's texture for radiant youthful even-toned skin. Combats redness, wrinkles, aging, enlarged pores, and blackheads. Paula's Choice facial exfoliants are gentler on delicate skin of the face & neck.
---
---
Philips Norelco Multi-Groomer All-in-One Trimmer Series 3000
13 attachments for all of your grooming needs: Full size steel trimmer, a steel precision trimmer, a nose and ear hair trimmer, 3 hair trimming guards, 3 beard trimming guards, a stubble guard, an accessory travel storage bag, and a cleaning brush.
---
Edge Extra Moisturizing Shave Gel for Men
VITAMIN E creates a soothing shave experience
SPECIAL MOISTURIZERS and lubricants provide unbeatable razor glide
CONDITIONERS give your face a refreshing coolness.
---
Old Spice Shampoo, Conditioner and Leave-in Conditioner Set for Men, Wavy Curly Hair Regimen Bundle
---
Aussie Kids Shampoo, Conditioner, and Detangler Bundle
---
---

---
Foot Peel Mask – Baby Foot Original Exfoliant
Enjoy A Spa Experience at home; No scrubbing, no pain, just sit back, relax, and get flawless feet with Baby Foot. The perfect DIY solution for feet! Lavender Scent.
---
Irish Spring Exfoliating Men's Body Wash Shower Gel
Exfoliating ingredients give your skin the deep clean it craves. Crisp and fresh scent exhilarates the senses. Keeps you fresh for 24 hours.
---
---

---
Pantene New Lengths Bundle for Natural and CurlyHair
Infused with Apricot Oil & Green Tea. The gold standard in moisture, developed by Black PhD scientists and perfected by Black hair stylists. You will receive (1) 8.5 fl. oz bottle of Root Stimulating Shampoo, (1) 11.1 fl. oz bottle of Root Rejuvenating Conditioner, (1) 4.2 fl. oz bottle of Scalp Revitalizing Treatment and (1) 3 fl. oz bottle of Anti-Breakage Defense Serum.
---
Hawaiian Silky Hair So Soft Shampoo + Conditioner
SHAMPOO with Black Castor Oil gently cleanses while the smoothing properties of Apple Cider Vinegar seals the hair cuticle for a frizz-free look while bringing life back to limp locks, creates controlled curls, moisturizes thirsty tresses and gets oily hair under control.
CONDITIONER with Black Castor Oil detangles hair and seals in moisture for a sleek, smooth look. Perfect for all hair types, ACV Conditioner won't weigh hair down or leave unwanted residue.
DAILY USE encourages lots of healthy new Hair growth and also protection to your root & scalp so your current breakage will be repaired and any new breakage will be prevented.
---
SoftSheen-Carson Optimum Salon Hair Care Defy Breakage No-Lye Relaxer
This relaxer kit with whipped oil moisturizer will get you salon straight results in 6 easy steps with 90 percent less breakage. Formulated for normal hair textures.
---
---
---
Lumineux Teeth Whitening Kit
Everything you need to achieve your brightest smile ever. Lumineux Whitening Strips (7 treatments), Whitening Toothpaste, Whitening Mouthwash and our super-soft bristled bamboo toothbrush.
---
Beauty by Earth Lavender Citrus Body Wash
Transform your morning shower into a luxurious oasis with our thoughtfully scented body wash. A balanced mix of organic lavender, ylang ylang, and citrus essential oils will leave your mind soothed and your body invigorated: the perfect way to start or end a day.
---
HoMedics Bubble Mate Foot Spa
Treat your feet after a long day of work with this Bubble Mate Foot Spa. The massage water jets and raised nodes work to revive your feet by gently massaging and soothing your tired, overworked feet. Pamper your feet and shape them to perfection with the included callus removing stone.
---
Gold Bond Therapeutic Foot Cream
4 oz. (Pack of 3), Triple Action Relief for Dry Skin. Gold Bond Therapeutic Foot Cream soothes and nourishes skin with three vitamins.
---
3 Swords Germany 10-Piece Manicure Pedicure Grooming Kit
Cuticle scissors, nail scissors, cuticle nipper, nail nipper, tweezers, sapphire nail file, double instrument, cuticle remover, finger nail clipper, and toe nail clipper.
---
Harry's Men's Body Wash
SIGNATURE SCENTS TO KICK-START (OR WASH OFF) YOUR DAY – Harry's body wash for men variety pack includes four signature scents – Redwood, Shiso, Stone, and Fig in one box. High quality ingredients that cleanse deeply, while keeping your skin's natural oils intact.
---
Chill Time Self-Care Luxury Essentials
---
This set includes: Calming Sleep Mist – This scented sleep mist will transform her bedroom with its calming natural oils. Just spritz onto a pillow or linen to enjoy its relaxing effects.
Vitamin C Serum – a powerful anti–aging skin serum that protects, restores, and renews skin cells. It contains Vitamin C and Hyaluronic Acid which hydrates the skin, improves skin elasticity, and reduces the appearance of lines and wrinkles.
Relax Lavender Blend Aromatherapy Candle – Soy wax candle infused with a sensuous blend of lavender essential oils.
Stress Relief Blend Roll On – Soothe away your troubles and clear your mind for steady thinking. With a calming aroma, with citrusy notes, stress relief can help decrease anxiety, depression, and stress.
Luxurious Lavender Hand Cream – Made with natural, plant–based ingredients.
---
---
Maybelline Instant Age Rewind Eraser Dark Circles Treatment Concealer
America's Number 1 Concealer; Erase the look of dark circles, correct the appearance of redness and brighten the look of dull skin with Instant Age Rewind Eraser multi-use concealer
Anti-Aging Concealer: Turn back time with this anti-aging under eye treatment concealer infused with Haloxyl; Say bye bye to the look of fine lines, blemishes, redness, and dark circles, and hello to a radiant, well rested, refreshed looking eye area
---
WISHTREND Green Tea & Enzyme Powder Wash
Green Tea Powder effective in cleansing and soothing guarantees refreshing use. Gentle green tea granule provides mild exfoliation and turns into foam for hydrating cleansing. Browse for more Wishtrend Skincare products.
---
---
Coty Airspun Loose Face Powder
2.3 Ounce Honey Beige Light Peach Tone Loose Face Powder for Setting or Foundation
---
Pantene Hairspray, Extra Strong Hold, Pro-V Level 4 (Multi-Pack)
---
LilyAna Naturals Eye Cream
Ideal for all skin types and safe even for sensitive or reactive skin. Simply pat gently around eyes and on orbital eye bone twice a day for a refreshing boost to tired skin that helps lift, tone, plump, and reinvigorate!
---
---
REVLON One-Step Volumizer Original 1.0 Hair Dryer and Hot Air Brush
Style, Dry & Volumize Your Hair in One Step, Max Drying Power with 30% Less Frizz and helps reduce hair damage. 3 Heat/Speed Settings with Cool option for hair styling flexibility. Browse for more Revlon Must-Have Cosmetics & Beauty Tools.
---
Color Wow Dream Coat Supernatural Hair Spray
Multi-award-winning anti-frizz spray keeps hair frizz-free for days no matter the weather with moisture-repellant anti-humidity technology.
---
FoliGROWTH™ Hair Growth Supplement for Men and Women
FoliGROWTH dual action formula targets underlying nutritional deficiencies providing therapeutic amounts of key hair growth herbs, minerals, and vitamins. Supports hair, skin, and nails.
---
CeraVe AM Facial Moisturizing Lotion SPF 30 | Oil-Free Face Moisturizer with Sunscreen
Use this daily face sunscreen as the last step in a morning skincare routine. Recommended for daily use by the Skin Cancer Foundation. Suitable for dry skin, sensitive skin, oily skin, and acne-prone skin.
---
Olay Body Wash (4-Pack)
Lather in luxury: this rich, fast-absorbing formula hydrates and nourishes your skin, leaving it soft and silky.
---
Nizoral Anti-Dandruff Shampoo
Nizoral helps maintain a healthy scalp with the anti-dandruff shampoo that kills dandruff & controls itchiness & flaking. A soft shampoo with ketoconazole, use it twice a week between shampoos for a flake-free scalp.
---
Hair Shampoo Brush, HEETA Scalp Care Hair Brush with Soft Silicone Scalp Massager
Perfect for various hairstyles from thick to thin, short or long, and no matter wet or dry, even to groom hair of your pets.
---
Dove Go Fresh Beauty Bar for Softer Skin Cucumber and Green Tea
Dove Beauty Bar leaves skin feeling softer and smoother and looking more radiant when compared with ordinary bar soap.
---
Cucumber and Olive Oil Spa Gift Basket
Basket includes cucumber and olive oil hand soap, shea butter bar soaps, exfoliating body wash, shower loofa, smoked almonds, and Teavana® green tea.
---
Wet Brush Original Detangler Hair Brush
Doesn't matter if your hair is long or short, curly or straight, thick or fine, this brush will run through any hair type removing tangles while making the hair soft. It works great on wet or dry hair and is perfect for men, women and kids. Features ultra-soft IntelliFlex bristles that glide through tangles and knots with ease. The sturdy bristles gently massages the scalp while stimulating blood flow and strengthening your hair.
---
Sun Bum Original SPF 15 Sunscreen Spray
The key to practicing safe sun is to protect and moisturize your skin.
---
---
Maybelline Fit Me Matte + Poreless Liquid Foundation Makeup
Maybelline Fit Me For A Flawless Face: With Matte + Poreless foundation or Dewy+ Smooth foundation with SPF 18, concealer, finishing powder, bronzer and blush, Maybelline New York Fit Me collection has everything you need to put your best face forward.
---
L'Oreal Paris Makeup Brow Stylist Definer Waterproof Eyebrow Pencil
Super-soft spoolie brush smoothly combs through the eyebrow to blend and finish for a more defined brow look
---
L'Oreal Paris Magic Root Cover Up Gray Concealer Spray
Perfect for in-between color or salon visits, Magic Root quickly gives coverage to grey roots within seconds; Lasts until your next shampoo.
---
KISS imPRESS Color Press-On Manicure, Gel Nail Kit
Available in 24 of the most irresistable shades. With imPRESS comfort fit and Super Hold Adhesive, you'll easily achieve a salon looking gel nail polish manicure at home, in minutes; These fake nails come ready to wear, with no glue or nail polish required and no drying time.
---
---
Lumineux Teeth Whitening Strips 21 Treatments
---
Gold Bond Ultimate Men's Essentials Hydrating Lotion
---
Lubriderm Advanced Therapy Moisturizing Lotion with Vitamins E and B5
Specially designed for extra-dry skin to hydrate & replenish your skin, and help restore the skin's moisture barrier. Is clinically shown to moisturize for 24 hours. 3-Pack Special. Developed by Dermatologists for healthier skin. Browse for more Lubriderm Skincare products.
---
---
BAGSMART Toiletry Travel Bag with Hanging Hook
Water-resistant Makeup Cosmetic Bag Travel Organizer for Accessories
---
Aesthetica Brow Contour Kit 16-Piece Eyebrow Makeup Palette
You can have the beautiful brows you've always wanted! This amazing brow set is like your own personal and portable brow bar that includes everything you need to define, fill and shape your brows, in one travel-friendly mirrored palette.
Thanks to the rich, earthy and perfectly pigmented fab colors, this kit has simplified the art of the perfect brow.
---
SHANY Luxe Book Makeup Set – All-In-One Travel Cosmetics Kit
The trendy and stylish Luxe Book is the perfect all-in-one makeup set for traveling or everyday use for all makeup enthusiasts.
---
TOMICCA Girl's Nail Polish – 18 Rainbow Colors Kid Nail Polish Set
---
Jerome Alexander 50th Anniversary Complete 4-Piece Makeup Set
MagicMinerals Powder Foundation Gold Compact, Kabuki Brush, CoverAge Under Eye Concealer & CoverAge Roller Ball, Limited Edition.
---
MyChelle Dermaceuticals Remarkable Retinal Night Cream Nutrient-Rich Moisturizer
Powerful daily anti-aging retinal cream works overnight to improve radiance and firmness for healthy aging. Apply to face, neck and décolleté in the evening after cleansing.
---
Dove Body Wash to Revitalize and Refresh Skin Mango Butter and Almond Butter
Dove's moisturizing body wash pampers skin with a rich, buttery formula and mouthwatering fragrance, leaving it softer and smoother than a shower gel.
---
Eve Hansen Vitamin C Night Cream
Lightweight Vit C Cream helps to even out skin tone and appearance of discoloration and blotchiness, leaving skin firm and glowing.
---
Boost Nutritional Drinks Glucose Control with Extra Nutrient Support Drink, Rich Chocolate, Strawberry or Vanilla
BOOST Glucose Control provides a balanced ratio of protein, carbs, and fat to help manage blood sugar levels as part of a healthy diet.
---
ETUDE Moistfull Collagen Cream Special Set
2-IN-1: Super Collagen Water Delivers Hydration to Make Your Skin Bouncy and Dewy, While White Lupin Contains Seed-derived Protein to Keep Your Skin Moisturized
APRICOT COLOR MOISTURE CREAM – Soft and Adhering Texture That Leaves a Non-sticky Finish. Browse for more ETUDE Skincare & Cosmetic products.
---
JLO BEAUTY That Star Filter in an Instant Complexion Booster
Boosts skin's radiance with light-bouncing mineral pigments and a wash of tone-evening color.
---
---
Meaningful Beauty (Cindy Crawford) Firming Chest and Neck Crème Tightening Treatment
Helps improve the look of skin firmness and texture. Browse for more Meaningful Beauty products.
---
---
SKIN&CO Roma Truffle Therapy Essential Face Toner
Antioxidant and anti-aging repairing treatment. Ideal for all skin types.
---
Quinn's Facial Toner Mist with Rosewater
The rose spray mist toner naturally balances your skin while leaving it hydrated and supple. Rich in nutrients that help inflammation and skin stress, regular use can help to reduce irritation and redness. Quinn's Rosewater toner is a key step in soothing, brightening and refreshing your skin. Khloe Kardashian starts her day with Quinn's. See more products.
---
100% RAW Coconut Oil for Skin & Hair, Clean Beauty Grade, Pure and Organic Extra Virgin by COCO & CO.
Many have heard of the benefits of coconut oil for cosmetics and beauty use. For Luxurious Skin and Hair: Soft, supple skin and beautiful, thick and shiny hair. Rich in vitamin E and essential fatty acids. Helps reduce the appearance of blemishes, dark spots on face, wrinkles, age spots and stretch marks. Used as a daily moisturizer for soft and youthful looking skin.
---
Olay Regenerist Detoxifying Pore Scrub Cleanser & Micro-Sculpting Face Moisturizer Cream Duo Pack
POWERFUL INGREDIENTS: Formulated with Vitamin B3 + Hyaluronic Acid, to helps skin turnover, remove dead skin cells & correct the look of wrinkles. MAXIMIZED MOISTURE: Hydrating formula that will seamlessly blend to strengthen skin's moisture barrier for bouncy, firm & younger-looking skin.
---
Buttah Skin Charcoal Detox Mask
The perfect mask for all skin types. The Activated Charcoal draws out and removes impurities from the surface of your skin while Bentonite and Kaolin Clays cleanse, purify and absorb excess oil. This mask leaves your skin fresh, clean, and the perfect canvas to soak up your Vitamin C serum and favorite buttah face moisturizer. buttah. by Dorion Renaud.
---
iSmile Teeth Whitening Kit with LED Light
Use once a day for 10 minutes to remove stains from coffee, wine, soda, smoking, and more.
---
Lavender Bath & Shower Gift Set
This set is formulated with natural ingredients, that moisturize and refresh the body, and revitalize the mind and spirit. Nourishing ingredients such as Sunflower Seed Oil, Vitamin E and Lavender Essential Oils that helps to nourish the skin and lock in moisture.
---
Neutrogena Hydro Boost Hyaluronic Acid Hydrating Water Face Gel Moisturizer for Dry Skin
Rapidly restore & revitalize skin overnight with Neutrogena Hydro Boost Pure Hyaluronic Acid Night Pressed Serum. Apply hydrating serum generously to face and neck and leave on overnight as part of a daily at-home hydrating skincare routine.
---
SIGN UP FOR AMAZON PRIME'S FREE TRIAL FOR 2-DAY SHIPPING
Amazon Prime Free Trial
---
Powerful Health & Beauty Benefits of Using Aloe Vera
All-In-One Makeup Kits | Essential Cosmetic Organizers
Beauty Trend: Lip Plumpers to Create Fuller Natural-Looking Lips
Luxurious Face Creams & Exfoliating Body Scrubs
Expert Hairstyling Tools for All Types of Hair
Men's Daily Body, Hair & Skincare Essentials
Trendy Electronic Gadgets and Gift Ideas For Him
Classic Denim Jean Jackets & Clear Backpacks for Boys & Girls
Guide to Natural Organic Skin Care Treatment Kits
12 High-Performance Fitness Smart Watches
Maximize Your Blog Business For Profit
Advantages of Single Serve Coffee Brewers & K-Cup Coffee Pods
---
Money Matters: Guide to Blogging For Dollars
Start Promoting Retailer Products on your Blogs and Web Pages and Earn Commissions. Join the FLEX OFFERS Affiliate Marketing Network Today! You can also Earn Bonuses with the Refer-a-Friend program.
---
---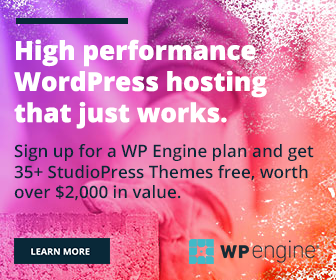 ---
Eye Cream | Cosmetics | Eyelashes | Eye Mask | Face Mask | Rich in Antioxidants | Dry Lips | Reduce Wrinkles | Hydrate Skin | Concealer | Dark Circles | Full Coverage Foundation | Face Primer | Pressed Powder | Waterproof Eyeshadow | Champagne Shimmer | Matte and Metallic Shades | Eye Shadow Palette | Eyebrow Pen | Long-Lasting Mascara | Lip Gloss | Healing Ingredients | Vitamin C Facial Serum | Sunflower Seed Oil | Jojoba Oil | Anti-Aging Face Moisturizer | Tanning Mousse | Body Tanning | Night Cream | Intimate Skincare | Female Body | Colon Cleanse | Body Detox | Beauty Makeup Kit | Body Wash | Exfoliating Body Scrub | Skin Tone | Vegan Lip Balm | Stretch Marks | Massage Lotion | Matte Lipstick | Blush | Spa Gift Set | Body Oil | Hair Treatment | Aromatherapy | Cherry Blossom Fragrance | Teeth Whitening Kit | Nutritional Drinks | Rose Water | Exfoliating Sea Salt | Women's Hair Remover | Makeup Remover | Grooming | Foot Peel Mask | Foot Spa | Manicure Pedicure Kit | Self-Care Essentials | Sunscreen Spray | Liquid Foundation Makeup | Complexion Booster | Neck Cream | Face Toner | Press-On Nails | Charcoal Detox Face Mask | Skincare Routine
---
Popular Beauty Boosting Products Under $50.00
---
SHARE YOUR FAVORITE BEAUTY & PERSONAL CARE PRODUCTS AND RECOMMENDATIONS. COMMENT BELOW.
---
---
Products Designed to Reinvigorate, Strengthen, Protect & Stimulate. Revitalize Your Youthful Glow with Cosmetics, At-Home Spa Kits, Hair, Skin & Nail Treatments, Antioxidant & Hydrating Creams, Concealers, Moisturizers and More. Mia del Mar Brightening Champagne Bubble Face Mask REJUVENATING RESVERATROL is a key ingredient in Mia del Mar's amazing Bubble Face Mask. rich in Antioxidants…