---
Inspiring stories of Black and Brown Men and Women whose hard work, courage, and talent have led the course of history in the United States and around the world.
---
Illustrated Black History: Honoring the Iconic and the Unseen
Beautifully designed with over 300 unique four-color artworks and accessible to readers of all ages, this eye-opening, educational, dynamic, and timely compendium pays homage to Black Americans and their achievements and showcases the depth and breadth of Black genius.
---
This site has an affiliate marketing relationship with advertisements. I may receive a small referral fee or commission if you sign up for services or purchase a product. This allows me to continue to create content.
---
Kwame Brathwaite: Black Is Beautiful
In the late 1950s and throughout the 1960s, Kwame Brathwaite used his photography to popularize the political slogan "Black Is Beautiful."
---
Things Kids Should Know About Black History
Help kids learn about History and the lives of important Black heroes, the moments that made them who they are, and how they made their mark on the world.
---
Unsung African-American History Makers: Unknown Hidden Figures and Their Stories
There are many untold stories that reveal the best of Americans who stepped up when duty called, broke through barriers, or quietly made their communities better one person at a time. Not everyone who has helped to change the country and the world always get the credit they deserve, even though their actions are the kind of impact that changes things for the better. The African American story often reflects on struggle, but there are many untold stories of inspiration, innovation, courage, genius and bravery.
---
Unseen: Unpublished Black History from the New York Times Photo Archives
New York Times photo editor Darcy Eveleigh made an unwitting discovery when she found dozens of never-before-published photographs from Black history in the crowded bins of the Times archives in 2016. Among the entries is a 27-year-old Jesse Jackson leading an anti-discrimination rally in Chicago; Rosa Parks arriving at a Montgomery courthouse in Alabama; a candid shot of Aretha Franklin backstage at the Apollo Theater; Ralph Ellison on the streets of his Manhattan neighborhood; the firebombed home of Malcolm X; and a series by Don Hogan Charles, the First Black Photographer hired by the Times, capturing life in Harlem in the 1960s.
---
Ebony: Covering Black America
In 1945, Ebony's legendary founder John H. Johnson set out to create a magazine for Black America much like that of the trailblazing Life Magazine, and that he did. For the African American community, Ebony has been a breath of fresh air, speaking on issues and events from the Black perspective, celebrating Black standards of beauty and elevating heroes of Black America—athletes, entertainers, activists, elected officials, or some combination thereof.
Ebony: Covering Black America, by Lavaille Lavette, is a celebration of the treasure trove of the magazine's rich history, glamorous covers, groundbreaking cultural impact, and authentic coverage of Black American life from the magazine's inception to the present.
---
Four Hundred Souls: A Community History of African America, 1619-2019
The story begins in 1619—a year before the Mayflower—when the White Lion disgorges "some 20-and-odd Negroes" onto the shores of Virginia, inaugurating the African presence in what would become the United States. It takes us to the present, when African Americans, descendants of those on the White Lion and a thousand other routes to this country, continue a journey defined by inhuman oppression, visionary struggles, stunning achievements, and millions of ordinary lives passing through extraordinary history.
---
Ice Cream Man: How Augustus Jackson Made a Sweet Treat Better
---
History of Black Business in America: Capitalism, Race, Entrepreneurship
Some of the featured enterprises include commercial real estate speculation, rural and urban land development, and construction. African American involvement in finance and investment activities, corporate and municipal bonds, international trade, and hair care product manufacturing is also examined. Moves beyond vague depersonalized accounts of groups of nameless Blacks and tells the triumphant and moving stories of people like Madame C. J. Walker, the first female African American millionaire, and Frederick Douglas Patterson, the first African American automaker.
---
Narrative of the Life of Frederick Douglass, an American Slave | My Bondage and My Freedom
Henry Louis Gates, Jr. presents the only authoritative edition of all three autobiographies by the escaped slave who became a great American leader.
---
Two Friends: Susan B. Anthony and Frederick Douglass
Some people had rights, while others had none. Why shouldn't they have them, too? Two friends, Susan B. Anthony and Frederick Douglass, get together for tea and conversation. They recount their similar stories fighting to win rights for women and African Americans.
---
---
Wealthy Blacks Before the Emancipation Proclamation of 1863
During the era of slavery in America, several slaves purchased their freedom and became entrepreneurs. The essence of entrepreneurship can transcend gender, culture and tradition. Some of the individuals in this book made a decision to move beyond their status as a slave. Some of them became history makers.
---
Zora Neale Hurston
"I have the nerve to walk my own way, however hard, in my search for reality, rather than climb upon the rattling wagon of wishful illusions." ~Zora Neale Hurston
---
"BUT I AM NOT tragically colored. There is no great sorrow dammed up in my soul, nor lurking behind my eyes. I do not mind at all. I do not belong to the sobbing school of Negrohood who hold that nature somehow has given them a lowdown dirty deal and whose feelings are all but about it. Even in the helter-skelter skirmish that is my life, I have seen that the world is to the strong regardless of a little pigmentation more of less. No, I do not weep at the world. I am too busy sharpening my oyster knife." ~Zora Neale Hurston
---
https://www.zoranealehurston.com/about/
---
Zora Neale Hurston: A Female Perspective on Voice and Identity in Black Folk and Literary Culture. Arthur Ashe Today. https://arthurashe.ucla.edu/2014/02/13/zora-neale-hurston-a-female-perspective-on-voice-and-identity-in-black-folk-and-literary-culture/
---
---
Emancipation Proclamation: Lincoln and the Dawn of Liberty
---
Black Man in a White Coat: A Doctor's Reflections on Race and Medicine
---
African American and Cherokee Nurses in Appalachia: A History, 1900-1965
Few career opportunities were available to minority women in Appalachia in the first half of the 20th century. Nursing offered them a respected, relatively well-paid profession and as few physicians or hospitals would treat people of color their work was important in challenging health care inequities in the region. Working in both modern surgical suites and tumble-down cabins, these women created unprecedented networks of care, managed nursing schools and built professional nursing organizations while navigating discrimination in the workplace.
---
Black Mercuries: African American Athletes, Race, and the Modern Olympic Games
In the modern Olympic Games, from 1896 through the present, African American athletes have sought to honor themselves, their race, and their nation on the global stage. But even as these incredible athletes have served to promote visions of racial harmony in the supposedly apolitical Olympic setting, many have also bravely used the games as a means to bring attention to racial disparities in their country and around the world.
---
American Sirens: The Incredible Story of the Black Men Who Became America's First Paramedics
Acclaimed journalist and paramedic Kevin Hazzard tells the dramatic story of how a group of young, undereducated Black men forged a new frontier of healthcare. He follows a rich cast of characters that includes John Moon, an orphan who found his calling as a paramedic; Peter Safar, the Nobel Prize-nominated physician who invented CPR and realized his vision for a trained ambulance service; and Nancy Caroline, the idealistic young doctor who turned a scrappy team into an international leader. At every turn, Freedom House battled racism—from the community, the police, and the government. Their job was grueling, the rules made up as they went along, their mandate nearly impossible—and yet despite the long odds and fierce opposition, they succeeded spectacularly.
---
Defining Moments in Black History: Reading Between the Lies by Dick Gregory
With his trademark acerbic wit, incisive humor, and infectious paranoia, one of our foremost comedians and most politically engaged civil rights activists looks back at 100 key events from the complicated history of Black America.
---
Black Inventors: 15 Inventions that Changed the World
Throughout history, Black inventors have achieved some of the world's greatest advancements in science, technology, engineering, and math. This book highlights 15 men and women who made a big impact with their inventions—from Marie Van Brittan Brown, who created the first home security system, to Mark Dean, who invented the personal computer. Learn all about each inventor's creative process, their invention, and the way it's benefited our world.
---
ThinkCentre M90a (23.8") All-in-One Desktop Computer
---
The Souls of Black Folk
W. E. B. Du Bois drew from his own experiences as an African American in the American society. Du Bois used the term "double consciousness", applying it to the idea that Black people must have two fields of vision at all times. They must be conscious of how they view themselves, as well as being conscious of how the world views them.
---
Wrote My Way Out—Aloe Blacc, Nas, Dave East, & Lin-Manuel Miranda
---
---
The Hamilton Mixtape (23 songs)
---
Swarovski Dextera pendant, Octagon shape, Small, Black, Ruthenium plated
---
Great Speeches by African Americans
---
Nothing Personal by James Baldwin
James Baldwin's critique of American society at the height of the Civil Rights Movement brings his prescient thoughts on social isolation, race, and police brutality to a new generation of readers.
---
The Great Book of Black Heroes: 30 Fearless and Inspirational Black Men and Women that Changed History
The world is full of many great Black men and women who changed the course of history. Because of their contributions, they are rightfully considered heroes by not just Black people around the world, but people of all backgrounds. Thirty of the greatest Black heroes and heroines from three different continents over a span of more than 2,500 years of history.
---
Former U.S. President Barack Obama & First Lady Michelle Obama
---
Obama: An Intimate Portrait, Deluxe Limited Edition
Obama: An Intimate Portrait reproduces more than 300 of Pete Souza's most iconic photographs with fine-art print quality in an oversize collectible format.
---
Beyoncé Sings At Last for U.S. President Barack Obama & First Lady Michelle Obama
---
---
Swarovski Pocket watch, Black, Gold-tone finish
---
The Light We Carry: Overcoming in Uncertain Times by Michele Obama
"When we are able to recognize our own light, we become empowered to use it." ~Michelle Obama
---
---
Swarovski Energic drop earrings, Brown, Gold-tone plated
---
The Archaeology of Harriet Tubman's Life in Freedom
Harriet Tubman's social activism as well as her efforts as a soldier, nurse, and spy have been retold in countless books and films and have justly elevated her to iconic status in American history. Given her fame and contributions, it is surprising how little is known of her later years and her continued efforts for social justice, women's rights, and care for the elderly.
Tubman housed and cared for her extended family, parents, brothers, sisters, nieces, and nephews, as well as many other African Americans seeking refuge. Ultimately her house just outside of Auburn, New York, would become a focal point of Tubman's expanded efforts to provide care to those who came to her seeking shelter and support, in the form of the Harriet Tubman Home for the Aged.
---
Documents of Freedom Boxed Set
This handsome three-book set features the three most historic founding documents of the United States of America: The Declaration of Independence, The Constitution of the United States of America, and The Bill of Rights.
---
---
Beyond Slavery's Shadow: Free People of Color in the South
---
Dr. Martin Luther King Jr. & Mrs. Coretta Scott-King
---
My Life, My Love, My Legacy by Coretta Scott King
The Words of Martin Luther King Jr.—Introduction by Coretta Scott King
Selma Movie starring David Oyelowo, Tom Wilkinson, Carmen Ejogo
Documentary: Killing Martin Luther King Jr. (2021)
Documentary: Martin Luther King Jr.: Enough Is Enough (2021)
---
Nina Simone: Jazz Legend and Civil-Rights Activist
A stunning picture-book biography of the High Priestess of Soul and one of the greatest voices of the 20th century.
---
I Wish I Knew How It Would Feel to Be Free
---
---
Nina Simone: Silk & Soul (12 songs, 1967)
To Be Free: The Nina Simone Story (Available on Amazon Music)
Sunday Morning Classics by Nina Simone (on Vinyl)
---
ANGELS HORN Vinyl Record Player
---
BLK ART: The Audacious Legacy of Black Artists and Models in Western Art
Quietly held within museum and private collections around the world are hundreds of faces of Black men and women, many of their stories unknown. After hundreds of years of Black faces cast as only the subject of the white gaze, a small group of trailblazing Black American painters and sculptors reached national and international fame, setting the stage for the flourishing of Black art in the 1920s and beyond.
---
Game Changers: The Story of Venus and Serena Williams
Venus and Serena Williams are two of the greatest tennis players of all time. Some say they're two of the greatest athletes of all time. Before they were world famous, they were little girls with big dreams.
---
Swarovski Millenia necklace, Square cut, Gray, Ruthenium plated
---
"It isn't where you came from… it's where you're going that counts." ~Ella Fitzgerald
---
Slave Escapes & the Underground Railroad in North Carolina
Quaker safe houses and freed slave communities were a fixture in North Carolina. The Coffin family in Greensboro helped develop safe zones and houses on the Underground Railroad in the 1800s. In the east, networks of freedmen and sympathizers aided slaves, hiding in remote locations such as the Dismal Swamp. In coastal towns like New Bern and Wilmington, slaves were secreted aboard ships in search of freedom along maritime routes.
---
Black Fortunes: The Story of the First Six African Americans Who Survived Slavery and Became Millionaires
Mary Ellen Pleasant used her Gold Rush wealth to further the cause of abolitionist John Brown. Robert Reed Church became the largest landowner in Tennessee. Hannah Elias, the mistress of a New York City millionaire, used the land her lover gave her to build an empire in Harlem. Orphan and self-taught chemist Annie Turnbo-Malone developed the first national brand of hair care products. Mississippi schoolteacher O. W. Gurley, developed a piece of Tulsa, Oklahoma, into a "town" for wealthy Black professionals and craftsmen that would become known as "the Black Wall Street."
---
CAPITOL MEN: The Epic Story of Reconstruction Through the Lives of the First Black Congressmen
Reconstruction was a time of idealism and sweeping change, as the victorious Union created citizenship rights for the freed slaves and granted the vote to Black men. Sixteen Black Southerners, elected to the U.S. Congress, arrived in Washington to advocate reforms such as public education, equal rights, land distribution, and the suppression of the Ku Klux Klan.
---
Swarovski Elegance of Africa pendant, Set (2), Brown, Rhodium plated
---
A History of the Harlem Renaissance
The Harlem Renaissance was the most influential single movement in African American literary history. The movement laid the groundwork for subsequent African American literature and had an enormous impact on later Black literature world-wide.
---
Dred and Harriet Scott: A Family's Struggle for Freedom
The landmark U.S. Supreme Court decision Dred Scott v. Sandford, in which the slave Dred Scott was denied freedom for himself and his family, raised the ire of abolitionists and set the scene for the impending conflict between the northern and southern states.
---
Swarovski Millenia set, Octagon cut, Pink, Rose gold-tone plated
---
Black Women of the Harlem Renaissance Era
The Harlem Renaissance is considered one of the most significant periods of creative and intellectual expression for African Americans. By acknowledging the women who played vital—if not always recognized—roles in this movement, this book shows how their participation helped set the stage for the continued transformation of the Black community.
---
Routledge Handbook of Afro-Latin American Studies
---
Marcus Garvey: Message to the People
For one month he instructed an elite student body — at its peak the largest international mass movement of African peoples — on topics ranging from universal knowledge and how to attain it to leadership, character, God, and the social system.
---
Fitbit Versa 2 Special Edition Health and Fitness Smartwatch
---
The Harvard Guide to African American History
This landmark guide covers research into every aspect of African American life and work, offering a compendium of information and interpretation about almost 400 years of African Americans' experiences as an ethnic group and as Americans.
---
Crusade for Justice: The Autobiography of Ida B. Wells
Ida B. Wells is an American icon of truth telling. Born to slaves, she was a pioneer of investigative journalism, a crusader against lynching, and a tireless advocate for suffrage, both for women and for African Americans. She co-founded the NAACP, started the Alpha Suffrage Club in Chicago, and was a leader in the early Civil Rights Movement, working alongside W. E. B. Du Bois, Madam C. J. Walker, Mary Church Terrell, Frederick Douglass, and Susan B. Anthony.
---
Swarovski Essentials pendant, Diamond TCW 0.28 carat, Center Stone 0.20 carat, Sterling Silver, Rhodium plated
---
The Education of Booker T. Washington: American Democracy and the Idea of Race Relations
---
Ain't I a Woman: Black Women and Feminism by bell hooks
---
---
Women, Race & Class by Angela Davis
---
The Story of Black History Box Set for Kids
Meet five amazing individuals who have changed the world through their courage, vision, and determination. This curated box set of Black history books for kids gives young readers a glimpse into the lives and contributions of these remarkable Black men and women. How will they inspire you?
---
T&T Clark Handbook of African American Theology
This handbook explores the central theme of Christian faith from various disciplinary approaches and different contexts of Black experience in the United States. The central unifying theme is freedom; an important concept both in American culture and Christianity.
---
Respect Yourself—The Staple Singers
---
---
The Best of the Staple Singers
---
Portraits of African-American Heroes
A stunningly beautiful book consisting of portraits-in pictures and words-of twenty outstanding African Americans. The individuals range from historical to contemporary figures, such as the dancer Judith Jamison, and represent diverse fields of endeavor, from the law to athletics, science, and more. A book to inspire, to teach, or to display, with its large trim size and striking design, it is as handsome as it is important.
---
Pauli Murray: A Personal and Political Life
The Rev. Dr. Anna Pauline Murray (1910–1985) was a trailblazing social activist, writer, lawyer, civil rights organizer, and campaigner for gender rights. She co-founded the National Organization for Women. In addition, Murray became the first African American to receive a Yale law doctorate and the first Black Woman to be ordained an Episcopal priest.
---
Ralph Ellison in Context
Ralph Ellison's Invisible Man is the second-most assigned American novel since 1945 and is one of the most enduring. It is studied by many thousands of high school and college students every year and has been since the 1950s. The book includes chapters on Ellison's literary influences and offers a definitive overview of his early writings. It also provides an overview of Ellison's reception and reputation from his death in 1994 through 2020.
---
Power: The Rise of Black Women in America
Before sea to shining sea. Before spacious skies were pierced by purple mountains. Before the uniting of one nation. Black women learned to rise. In this book, award-winning journalist and digital media executive Charity C. Elder posits that there has never been a better time to be a Black woman in the United States.
---
---
Hubert Harrison: The Struggle for Equality
The St. Croix–born, Harlem-based Hubert Harrison (1883–1927) was a brilliant writer, orator, educator, critic, and activist. Perry details Harrison's literary and political activities, foregrounding his efforts against white supremacy and for racial consciousness and unity in struggles for equality and radical social change.
---
Drippin' In Melanin T-Shirt
---
Let Nobody Turn Us Around: An African American Anthology
This anthology of Black writers traces the evolution of African American perspectives throughout American history. The editors judiciously illustrate how both continuity and change affected the African American community in terms of its internal divisions, class structure, migration, social problems, leadership, and protest movements. They also show how gender, spirituality, literature, music, and connections to Africa and the Caribbean played a prominent role in Black life and history.
---
---
Saying It Loud: 1966―The Year Black Power Challenged the Civil Rights Movement
The story of how the Black Power phenomenon began to challenge the traditional civil rights movement in the turbulent year of 1966. Saying It Loud takes you inside the dramatic events in this seminal year, from Stokely Carmichael's middle-of-the-night ouster of moderate icon John Lewis as chairman of the Student Nonviolent Coordinating Committee to Carmichael's impassioned cry of "Black Power!" during a protest march in rural Mississippi. From Julian Bond's humiliating and racist ouster from the Georgia state legislature because of his antiwar statements to Ronald Reagan's election as California governor riding a "white backlash" vote against Black Power and urban unrest. From the founding of the Black Panther Party for Self-Defense by Huey Newton and Bobby Seale in Oakland, California, to the origins of Kwanzaa, the Black Arts Movement, and the first Black studies programs. From Reverend Martin Luther King, Jr.'s ill-fated campaign to take the civil rights movement north to Chicago to the wrenching ousting of the white members of SNCC.
---
Books N Bros: 44 Inspiring Books for Black Boys
Teen entrepreneur Sidney Keys III spreads his love of literacy with this compilation reviewing his 44 inspiring books for black teen boys—from classic fiction to fantasy, graphic novels to history books. Empowering boys of color and advocating for African American literacy, Keys gives tips and ideas for how kids can advocate for reading right where they are now.
---
Encyclopedia of African American History, 1896 to the Present: From the Age of Segregation to the Twenty-First Century Five-Volume Set
---
---
Family Tree Heritage Gold 16 – Genealogy Software
Works on Windows 11, 10, & 8. Access to over 14 billion historical records, photos, news stories, and documents. Available in English, French, Spanish, and German.
---
ThinkPad T14s Gen 2 Intel (14") – Storm Grey
---
Musical Landscapes in Color: Conversations with Black American Composers
William C. Banfield's acclaimed collection of interviews delves into the lives and work of 41 Black composers.
---
Straighten Up and Fly Right: The Life and Music of Nat King Cole
One of the most popular and memorable American musicians of the 20th century, Nat King Cole (1919-65) is remembered today as both a pianist and a singer, a feat rarely accomplished in the world of popular music.
---
Yamaha Arius Series Console Digital Piano with Bench, Dark Rosewood
---
"I think that I am a walking testimony to you can have scars. You can go through turbulent times and still have victory in your life." ~Natalie Cole
---
Swarovski Curiosa necklace, Floating chaton, Blue, Gold-tone plated
---
A House for the Struggle: The Black Press and the Built Environment in Chicago
Buildings once symbolized Chicago's place as the business capital of Black America and a thriving hub for Black media. As a house for the struggle, the buildings of publications like Ebony and the Chicago Defender embodied narratives of racial uplift and community resistance. As political hubs, gallery spaces, and public squares, they served as key sites in the ongoing Black quest for self-respect, independence, and civic identity.
---
How Long? How Long?: African American Women in the Struggle for Civil Rights
---
KINDLE Paperwhite Signature Edition Essentials Bundle including Wi-Fi, Without Ads, Amazon Leather Cover, and Wireless Charging Dock
---
"I want you all to know that you can do anything you want in life. Don't let nobody tell you anything different, you understand… If you want it, you gotta learn it. Then you gotta build it and then we can earn it. That's the money, and that's the respect now." ~Mr. James Brown
---
Creating Their Own Image: The History of African American Women Artists
---
Swarovski African Sunset Candle Holder
---
Pops: A Life of Louis Armstrong
A great artist who was also a good man. A genius born in poverty who became known in every corner of the world. An entertainer who knocked the Beatles off the top of the charts four decades after he cut his first record.
---
Tell Your Life Story: The Write Your Own Autobiography Guided Journal
---
Dell Inspiron 24 Inch All-in-One Computer, Windows 11
---
"I see a world of beauty and perfection, and I strive through my music to spread that vision, to help make this planet we call home a better, more desirable place for us to love one another, to procreate, and to keep our spirits renewed." ~Barry White
---
Love Unlimited: Insights on Life and Love by Barry White
---
Oprah's The Life You Want™ Planner
Writing prompts, quotes and advice from Oprah herself help you set a vision for your life and intentions for each week.
---
Light Brown Suede Ergonomic Office Chair
---
Gonna Do Great Things: The Life of Sammy Davis, Jr.
---
Harlem Renaissance: Art of Black America
In the 1920s, Harlem was "the capital of Black America" and home to an epochal African American cultural flowering called the Harlem Renaissance. This book presents the work of the most important visual artists of the day, including Meta Warrick Fuller, Aaron Douglas and Palmer Hayden.
---
The Struggle for Freedom: A History of African Americans
In each chapter, individual African Americans are the pivot points on which historical changes of the era turn. Life stories capture the rush of events that envelop individuals and illuminate the momentous decisions that, collectively, frame the American past and present. Inasmuch as that history is grounded in struggle—in the consistent and insistent call to the United States to deliver on the constitutional promises made to all its citizens.
---
Supreme Models: Iconic Black Women Who Revolutionized Fashion
Paying tribute to black models past and present: from the first to be featured in catalogs and on magazine covers, like Iman, Beverly Johnson, and Donyale Luna, to the supermodels who reigned in the 1990s—Tyra Banks and Naomi Campbell. The book also observes the newest generation of models—Adwoa Aboah, Jourdan Dunn, and Joan Smalls—who are shaking up the fashion industry by speaking out about racial prejudice and becoming social media sensations.
---
I Am Charlie Wilson
Memoir of Charlie Wilson, the iconic R&B and Funk Singer-Songwriter-Producer—interwoven with his recollections of collaborating with fellow artists such as Stevie Wonder, the Rolling Stones, and Snoop Dogg.
---
I'm Blessed by Charlie Wilson
---
---
Charlie Wilson: In It To Win It album (13 songs)
---
Black Reconstruction in America
W. E. B. Du Bois was a public intellectual, sociologist, and activist on behalf of the African American community. He profoundly shaped black political culture in the United States through his founding role in the NAACP, as well as internationally through the Pan-African movement.
---
Black Men Built the Capitol: Discovering African American History In and Around Washington, D.C.
---
The Guide to Black Washington
This remarkable guidebook details more than 150 sites and institutions that have shaped Black history and traditions, both in this particular community and throughout the country.
---
Built by Blacks: African American Architecture and Neighborhoods in Richmond
---
The Encyclopedia of Racism in American Films (National Cinemas)
Whether subtle or blatant, racially biased images and narratives erase minorities, perpetuate stereotypes, and keep alive practices of discrimination and marginalization. The Encyclopedia of Racism in American Film documents one facet of racism in the film industry, wherein historically under-represented peoples are misrepresented—through a lack of roles for actors of color, stereotyping, negative associations, and an absence of rich, nuanced characters.
---
Final Draft 12 – Professional Screenwriting Software for Television, Film, Stage, & Graphic Novel Scripts – Program Available for Mac and PC Platforms
---
Bedtime Inspirational Stories – 50 Black Leaders who Made History: Black History Book for Kids
---
Family Law Legal Planning Kit
This family law planning kit is ideal for people that want to ensure their intentions are clear and concise. This kit provides everything one needs to have a record of their Will, your intentions as to end of life healthcare desires and to assign a Power of Attorney to govern your affairs should you be incapacitated. Legal forms are valid in all States.
---
African American Architects: A Biographical Dictionary
African American architects have been designing and building houses and public buildings since 1865. Although many of these structures survive today, the architects themselves are virtually unknown. This unique reference work brings their lives and work to light for the first time. this reference is complemented by over 200 photographs and includes an appendix containing a list of buildings by geographic location and by architect.
---
Mary McLeod Bethune in Florida: Bringing Social Justice to the Sunshine State
---
Florida's Historic African American Homes
The state of Florida has a rich history of African Americans who have contributed to the advancement and growth of today. From slaves to millionaires, African Americans from all walks of life resided in cabins, homes, and stately mansions. The lives of millionaires, educators, businessmen, community leaders, and innovators in Florida's history are explored in each residence. Mary McLeod Bethune, A.L. Lewis, and D.A. Dorsey are a few of the prominent African Americans who not only resided in the state of Florida but also created opportunities for other Blacks to further their lives in education and ownership of property and to have a better quality of life.
---
Who Built America? Vol. 1: Working People and the Nation's History
---
The Black Campus Movement: Black Students and the Racial Reconstitution of Higher Education, 1965–1972 (Contemporary Black History)
Between 1965 and 1972, African American students at upwards of a thousand historically black and white American colleges and universities organized, demanded, and protested for Black Studies, progressive Black universities, new faces, new ideas–in short, a truly diverse system of higher education relevant to the Black community. Taking inspiration from the Black Power Movement, Black students drew support from many quarters–including White, Latino, Chicano, Asian American, and Native American students–and disrupted and challenged institutions in nearly every state. By the end, they had thoroughly reshaped the face of the academy.
---
Mr. Ironstone L-Shaped Computer Corner Desk Carbon Fiber Surface for Home Office, Writing Study Desk with Laptop Stand, Easy to Assemble
---
Posing Beauty: African American Images from the 1890s to the Present
Historical subjects such as Billie Holiday and Josephine Baker illuminate the past; Angela Davis and Muhammad Ali take us to the civil rights era; Denzel Washington, Lil' Kim, and Michelle Obama celebrate the present.
---
Forgotten African American Firsts: An Encyclopedia of Pioneering History
While the achievements of such individuals as Barack Obama, Toni Morrison, and Thurgood Marshall are well known, many accomplished African Americans have been largely forgotten or deliberately erased from the historical record in America.
---
How to Slay: Inspiration from the Queens and Kings of Black Style
Through striking images of some of the most celebrated icons of Black style and taste, from Josephine Baker, Michelle Obama, Maya Angelou, and Miles Davis to Rihanna, Naomi Campbell, Kanye West, and Pharrell Williams, this book explores the cultural underpinnings of Black trends that have become so influential in mainstream popular culture and a bedrock of fashion vernacular today. A preponderance of Black musicians, who for decades have inspired trends and transformed global fashion, are featured and discussed, while a diverse array of topics is touched upon and examined—hats, hair, divas, the importance of attitude, the use of color, 1960s style, the influence of Africa and the Caribbean, and the beauty of Black skin.
---
Supreme Actresses: Iconic Black Women Who Revolutionized Hollywood
From Hattie McDaniel, the first actress of color to win an Academy Award for Best Supporting Actress in 1939, to Dorothy Dandridge, the first actress of color to be nominated for Best Actress at the Academy Awards in 1954. And from Ethel Waters, the first African American actress to be featured on an American sitcom in 1950, to Cicely Tyson, the first African American star of a TV drama in 1963. The performances by these talented actresses are ingrained into our memories.
---
1001 Things Everyone Should Know About African American History
A comprehensive and engaging account of the most significant events, individuals, terms, ideas, and social movements that make up the dazzling canvas of African American history.
---
Swarovski Millenia bracelet, Square cut, Medium, Gray, Ruthenium plated
---
You Come from Greatness: A Celebration of Black History: A Picture Book
A young boy learns that he is walking in the footsteps of greatness through a vibrant, lyrical retelling of Black history—both a love letter to Black children and an anthem empowering them to know their God-given worth.
---
ThinkPad X12 Detachable (12″, Intel) Tablet
---
Black Archives: A Photographic Celebration of Black Life
Renata Cherlise's family loved capturing their lives in photographs and home movies, sparking her love of archival photography. Following in her family's footsteps, Cherlise established Black Archives, which presents a nuanced representation of Black people across time living vibrant, ordinary lives.
---
Swarovski Attract watch, Swiss Made, Pavé, Metal bracelet, Silver tone, Stainless steel
---
Black Wall Street: From Riot to Renaissance in Tulsa's Historic Greenwood District
Early in the twentieth century, the black community in Tulsa- the "Greenwood District"- became a nationally renowned entrepreneurial center. Frequently referred to as "The Black Wall Street of America," the Greenwood District attracted pioneers from all over America who sought new opportunities and fresh challenges. Legal segregation forced Blacks to do business among themselves. The Greenwood district prospered as dollars circulated within the Black community. But fear and jealousy swelled in the greater Tulsa community. The alleged assault of a white woman by a black man triggered unprecedented civil unrest. The worst riot in American history, the Tulsa Race Riot of 1921 destroyed people, property, hopes, and dreams. Hundreds of people died or were injured. Property damage ran into the millions. The Greenwood District burned to the ground. Ever courageous, the Greenwood District pioneers rebuilt and better than ever. By 1942, some 242 businesses called the Greenwood district home. Having experienced decline in the '60s, '70s, and early '80s, the area is now poised for yet another renaissance. Black Wall Street speaks to the triumph of the human spirit.
---
A History of Florida: Through Black Eyes by Marvin Dunn
People of African descent have been in Florida from the arrival of Ponce de Leon in 1513, yet our presence in the state is virtually hidden. A casual glance at most Florida history books depicts African Americans primarily as laborers who are shown as backdrops to white history. The history of Blacks in Florida has been deliberately distorted, omitted and marginalized. This book lifts the veil from some of these stories and places African Americans in the very marrow of Florida history.
---
Abney's Proofreading & Editing Services
BOOKS | Dissertations | Theses
---
Thurgood Marshall: A Life in American History
As a lawyer, Thurgood Marshall played an incredible role in ending legal segregation in the United States. For 30 years he traveled across the country for the NAACP, trying cases and encouraging African Americans to fight against discrimination. Those accomplishments led to his appointment as the first African American Supreme Court justice, where he continued the fight to protect the rights of all citizens, not just the rich and powerful.
---
Bet on Black: The Good News about Being Black in America Today
Eboni K. Williams knew that an important part of her mission as a media personality would be to unabashedly place Blackness on a pedestal. Williams has long known that Blackness is a rich, expansive place that centers resilience, excellence, beauty, panache, and brilliance. But these notions of Blackness have long been distorted by American racism, where for generations Black folks have been expected to live a subordinate, second-class existence in the country they call home.
---
Black People Invented Everything: The Deep History of Indigenous Creativity
Do you know just how much Black inventors and creators have given to modern society? Within the past 200 years, Black Americans have drawn on a timeless well of inner genius to innovate and engineer the design of the world we live in today.
---
Black Designers in American Fashion
From enslaved 18th-century dressmakers to 20th-century "star" designers, via independent modistes and Seventh Avenue workers, the book traces the changing experiences of Black designers under conditions such as slavery, segregation, and the Civil Rights Movement. Within these contexts, Black designers maintained multifaceted practices which continue to influence American and global style today.
---
The Bible is Black History
Dr. Theron D. Williams uses facts from the Bible, well-respected historians, scientists, and DNA evidence to prove that Black people comprised the biblical Israelite community. He also shares historical images from the ancient catacombs that vividly depict the true likeness of the biblical Israelites.
---
Swarovski Stilla pendant, Heart, Red, Gold-tone plated
---
When Broadway Was Black
The story of how Sissle and Blake, along with comedians Flournoy Miller and Aubrey Lyles, overcame poverty, racism, and violence to harness the energy of the Harlem Renaissance and produce a runaway Broadway hit that launched the careers of many of the twentieth century's most beloved Black performers.
---
101 Black Women in Science, Technology, Engineering, and Mathematics: Leaders in Black History
---
I Am Black History: From A-Z
Through the child like images of each leader, Black children everywhere will see themselves as great, worthy, and proud to be who they were created to be. I Am Black History from A-Z is a poetic journey through the alphabet honoring some of the bravest, most creative, and most intellectual historical figures in the African American community who fought for justice and equality.
---
Julian Bond's Time to Teach: A History of the Southern Civil Rights Movement
---
A Black Women's History of the United States: ReVisioning American History
A vibrant and empowering history that emphasizes the perspectives and stories of African American women to show how they are – and have always been – instrumental in shaping our country.
---
Black Boy, Black Boy: Celebrate Remarkable Moments in Black History with this Uplifting Story
From musician Sam Cooke to athlete and activist Colin Kaepernick, inventor Elijah McCoy and writer Chinua Achebe, there are so many inspirational men in Black history. This lyrical, rhythmic text encourages boys to imagine everything they can be and the great things they can do, drawing on the strength of people throughout history that paved the way for Black boys today.
---
I Must Resist: Bayard Rustin's Life in Letters
A master strategist and tireless activist, Bayard Rustin is best remembered as the organizer of the 1963 March on Washington, one of the largest non-violent protests ever held in the United States. He brought Gandhi's protest techniques to the American civil rights movement and played a deeply influential role in the life of Martin Luther King, Jr., helping to mold him into an international symbol of non-violence.
---
Lost Prophet: The Life and Times of Bayard Rustin
One of the most important figures of the American civil rights movement, Bayard Rustin taught Martin Luther King Jr. the methods of Gandhi, spearheaded the 1963 March on Washington, and helped bring the struggle of African Americans to the forefront of a nation's consciousness. But despite his incontrovertibly integral role in the movement, the openly gay Rustin is not the household name that many of his activist contemporaries are.
---
The Music of Black Americans: A History
As singers, players, and composers, Black American musicians are fully chronicled in this landmark book. A wealth of new material covering the latest developments in gospel, blues, jazz, classical, crossover, Broadway, and rap as they relate to African American music. Over 50 photographs.
---
Love Will Find a Way by Lionel Richie
---
---
---
Kawai 88-Key Grand Feel Compact Digital Piano with Bench
---
Black America: Historic Moments, Key Figures & Cultural Milestones from the African American Story
From the story of the first enslaved Africans brought to the Colonies by the Spanish in 1526 through 500 years to the election of Vice President Kamala Harris in 2020, here is the history of Black America told through striking photographs and a compelling narrative that captures many of the key joys, struggles, and milestones.
---
Abney's Proofreading & Editing Services
---
Voices of a Nation: A History of Mass Media in the United States
A cultural interpretation of the history of both traditional and non-traditional media, emphasizing that minority as well as mainstream media have impacted American history.
---
Lionel Richie: Hello (Popular Music History)
Lionel Richie has never looked back as a performer from fronting his group the Commodores, the premier R&B pop unit of the seventies. He became the most popular Singer/Songwriter in the world by the eighties. A decade later, he was the ultimate star entertainer with a nice guy image.
---
"Why in the world would anybody put chains on me? I've paid my dues to make it. Everybody wants me to be what they want me to be. I'm not happy when I try to fake it! No. Ooh, that's why I'm easy. I'm easy like Sunday morning." ~Lionel Richie, Easy, The Commodores
---
The Commodores Anthology (30 songs)
---
The Art of Songwriting
What most songwriting guides won't tell you is that success as a songwriter—however you define it—is as much about how you live your life and the way you see the world as it is about your skill with words and music.
---
Black Women's Rights: Leadership and the Circularities of Power
Carole Boyce Davies moves through the various conceptual definitions, intents, and meanings of leadership and the differences in the presentation of practices of leadership by women and feminist scholars.
---
Timelines from Black History: Leaders, Legends, Legacies
Black leaders, writers, civil rights activists, scientists, and more have influenced, inspired, and changed the societies we live in. This history book's pages are filled with the stories of these historical giants and their contributions to the world.
---
The Image of the Black in Western Art: Artists of the Renaissance and Baroque
---
Dapper Dan: Made in Harlem: A Memoir
With his now-legendary store on 125th Street in Harlem, Dapper Dan pioneered high-end streetwear in the 1980s, remixing classic luxury-brand logos into his own innovative, glamorous designs. But before he reinvented haute couture, he was a hungry boy with holes in his shoes, a teen who daringly gambled drug dealers out of their money, and a young man in a prison cell who found nourishment in books. In this remarkable memoir, he tells his full story for the first time.
---
---
"Music, at its essence, is what gives us memories. And the longer a song has existed in our lives, the more memories we have of it." ~Stevie Wonder
---
Living for the City—Innervisions by Stevie Wonder
---
"Music is a world within itself, with a language we all understand." ~Stevie Wonder
---
Music Producers: Quincy Jones, Stevie Wonder, Kenneth "Babyface" Edmonds
---
"I kind of just stumbled into producing. It was more that I was a writer, and the only way you were going to get your songs done was to do them yourself." ~Kenneth "Babyface" Edmonds
---
Hits Written by Babyface, Vol. 1 (15 songs)
Hits Written by Babyface, Vol. 2 (15 songs)
---
"The biggest break is the one you will give yourself by choosing to believe in your vision and what you love and the gifts you have to offer the waiting world." ~Leslie L. Odom, Jr.
---
Failing Up: How to Take Risks, Aim Higher, and Never Stop Learning by Leslie Odom, Jr.
---
Swarovski Further pendant, Intertwined circles, White, Rose gold-tone plated
---
The Come Up: An Oral History of the Rise of Hip-Hop (2022)
The music that would come to be known as hip-hop was born at a party in the Bronx in the summer of 1973. Now, 50 years later, it's the most popular music genre in America. New York Times bestselling author Jonathan Abrams offers the most comprehensive account so far of hip-hop's rise, a multi-decade chronicle told in the voices of the people who made it happen
---
Smithsonian Anthology of Hip-Hop & Rap
---
Swarovski Dellium necklace, Round shape, Bamboo, Green, Rhodium plated
---
3 Kings: Diddy, Dr. Dre, Jay-Z, and Hip Hop's Multibillion-Dollar Rise
This deeply reported history brilliantly examines the entrepreneurial genius of the first musician tycoons: Diddy, Dr. Dre, and Jay-Z
---
Swarovski Further pendant, Intertwined circles, White, Rose gold-tone plated
---
Black and British: A Forgotten History
This edition, fully revised and updated, features a new chapter encompassing the Windrush scandal and the Black Lives Matter protests of 2020, events which put black British history at the center of urgent national debate. Black and British is vivid confirmation that black history can no longer be kept separate and marginalized.
---
Swarovski Twist Necklace, White, Rose gold-tone plated
---
The New Negro: The Life of Alain Locke
A tiny, fastidiously dressed man emerged from Black Philadelphia around the turn of the century to mentor a generation of young artists including Langston Hughes, Zora Neale Hurston, and Jacob Lawrence and call them the New Negro; the creative African Americans whose art, literature, music, and drama would inspire Black people to greatness.
---
Voices from the Harlem Renaissance
Nathan Irvin Huggins provides more than 120 selections from the political writings and arts of the period, each depicting the meaning of blackness and the nature of African American art and its relation to social statement. Through these pieces, Huggins establishes the context in which the art of Harlem Renaissance occurred.
---
The Divine Nine: The History of African American Fraternities and Sororities
This comprehensive history of African American fraternities and sororities celebrates the spirit of Black Excellence in higher education that has produced American leaders in politics, sports, arts, and culture such as Kamala Harris, Colin Kaepernick, Michael Jordan, Thurgood Marshall, and Toni Morrison, and is sure to be a treasured resource for generations to come.

Today, America's nine Black fraternities and sororities are millions of members strong with chapters at HBCUs, Ivy League Schools, and colleges across the nation including Stanford University, Howard University, and the University of Chicago.
---
Swarovski Matrix Tennis necklace, Round cut, Small, Yellow, Gold-tone plated
---
Born a Slave, Died a Pioneer: Nathan Harrison and the Historical Archaeology of Legend
Few people in the history of the United States embody ideals of the American Dream more than Nathan Harrison. His is a story with prominent themes of overcoming staggering obstacles, forging something-from-nothing, and evincing gritty perseverance. In a lifetime of hard-won progress, Harrison survived the horrors of slavery in the Antebellum South, endured the mania of the California Gold Rush, and prospered in the rugged chaos of the Wild West.
---
Sam Cooke
---
Sam Cooke continues to influence generation after generation. From gospel to new wave, from rockers to rappers, nearly every form of popular music today bears the unmistakable imprint of the legendary Sam Cooke. From his infectious melodies, the smooth styling, and of course, that incredible voice. This Grammy Award-winning film features Aretha Franklin, Lou Rawls, Bobby Womack and more.
---
Sam Cooke: 30 Greatest Hits: Portrait of a Legend
---
A Change Is Gonna Come—Sam Cooke
---
---
"We've come a long way but we still have a long way to go. Keep on keepin' on." ~Quincy Jones
---
Nelson Mandela: Long Walk To Freedom
Nelson Mandela's autobiography was begun in 1974 while he was a prisoner on Robben Island and finished many years later, under very different circumstances, when he was President of South Africa.
---
Swarovski Kya
---
The Negritude Movement: W.E.B. Du Bois, Leon Damas, Aime Cesaire, Leopold Senghor
The Marcus Garvey and Universal Negro Improvement Association Papers, Volume XIII: The Caribbean Diaspora
---
0.71 ct. t.w. Two-Tone Modern Pendant 14 KARAT WHITE GOLDY
---
She Took Justice: The Black Woman, Law, and Power
Readers go on a journey from the invasion of Africa into the Colonial period and the Civil Rights Movement. The Black Woman reveals power, from Queen Nzingha to Shirley Chisholm.
---
Swarovski Crystal Myriad Uzuri
---
The Atlas of African American History and Politics: From the Slave Trade to Modern Times
150 originally produced maps which trace the African experience throughout the world and in America. The volume traces the complete history of African Americans and their lives, employing artfully conceived maps, and enhanced by sharply-written historic narratives, graphically reinforcing the facts.
---
Dear Freedom Writer: Stories of Hardship and Hope from the Next Generation
Through its eye-opening and inspiring stories, Dear Freedom Writer paints an unflinchingly honest portrait of today's youth and offers a powerful message of perseverance, understanding, and hope.
---
Freedom by Pharrell Williams
---
---
Download the MP3 Freedom Song on Amazon Music
---
Freedom on My Mind: A History of African Americans, with Documents
---
---
Encyclopedia of African American Business History
Black business activity has been sustained in America for almost four centuries. From the marketing and trading activities of African slaves in Colonial America to the rise of 20th-century Black Corporate America, African American participation in self-employed economic activities has been a persistent theme in the Black experience. Yet, unlike other topics in African American history, the study of Black business has been limited. This invaluable encyclopedia is the only reference source providing information on the broad range of topics that illuminate Black Business History.
---
From Here to Equality: Reparations for Black Americans in the Twenty-First Century
Racism and discrimination have choked economic opportunity for African Americans at nearly every turn. At several historic moments, the trajectory of racial inequality could have been altered dramatically. But neither Reconstruction nor the New Deal nor the civil rights struggle led to an economically just and fair nation. Today, systematic inequality persists in the form of housing discrimination, unequal education, police brutality, mass incarceration, employment discrimination, and massive wealth and opportunity gaps.
---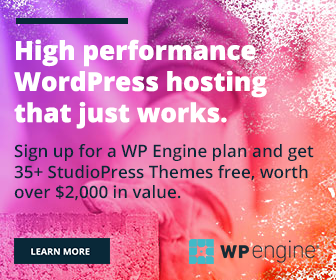 ---
Recommended Black History Books
---
---