Social Media Tips to Increase Your Freelance Writing Success
---
If you're jumping on multiple social networks, how do you keep social media marketing from eating your whole day?
---
Planning Campaigns and Scheduling Your Posts
Planning campaigns and scheduling posts in batches is key, says author Andrew Macarthy.
Marketing on social media is a little tricky because the main point of social media is not selling but socializing, notes Andrew Macarthy, United Kingdom-based Social Media Author of 500 Social Media Marketing Tips.
Successful social media marketers focus on being helpful.
---
Make 80% of your posts simply useful information and links you think your connections and followers would like and share.
---
---
How to Showcase Your Business on Social Media
Social media can help you connect with editors or marketing managers you'd otherwise never have a chance to meet, especially if you live in a small town or outside the United States.
---
Social Media Platforms
On any platform you join, be sure to completely fill out your profile and post status updates regularly so that you appear active and visitors can learn about what you do.
Many freelance writers view social media as a place to kill time with friends, but it can be a valuable marketing tool for freelancers who know how to use it and employ a focused approach.
---
---
The 4 Most Popular Social Media Networks
Here's a look at how to get the most from four of the most popular platforms where freelance writers report success finding clients.
---
Using LinkedIn
LinkedIn—This platform is all-business—no teenagers talking about where they partied last weekend—and you can do valuable marketing here in just a few minutes per week once you get set up.
LinkedIn is a unique social network. The primary user base is the professional workforce.
You can post many different content types on LinkedIn that will appeal to a more business-oriented audience.
Specifically, you can post statuses, videos with captions, and blog posts.
LinkedIn is a big, giant search engine for freelancers.
---
Key Features to Know about LinkedIn
In Your Profile, be sure to include a photograph and a headline with keywords that are phrased the way prospects might search within LinkedIn for a writer of your type, i.e., "freelance science writer" rather than "freelance writing," says Boston-based Susan Johnston, author of LinkedIn and Lovin' It.
---
LinkedIn Connections
Once your profile is set, start searching for colleagues, friends, and former editors. Send them invitations to connect.
If they accept your invite, it will also connect you in a secondary way to all of their connections, broadening your network.
When you spot second-level connections to people you'd like to know, you can ask your connection to introduce you.
---
Atlanta, Georgia, part-time freelance writer Lisa Baker struck gold on LinkedIn after refining her headline to read "Freelance Parenting Writer."
Soon after, she noticed a connection invite from an editor who turned out to work at one of Baker's target magazines.
Baker accepted her invite and sent her an InMail—as LinkedIn's private emails are known—asking if the editor was looking for writers or ideas.
She was, and Baker's follow-up story idea query yielded invaluable tips on what the magazine was looking for.
Baker got an assignment from the editor and broke into her first $1-a-word market, following up on that LinkedIn connection.
---
Moving and Relocating to Atlanta, Georgia: Guide to Buying a Home in the Right Location
---
How to Get Recommendations from Your LinkedIn Connections
You can request Testimonials—or Recommendations, as LinkedIn calls them—from current and past clients.
Positive recommendations can be approved by you and posted to your profile to be read by prospects.
LinkedIn is loaded with interest groups that can be great places to learn, build connections, and potentially find clients.
---
How to Master LinkedIn Content Marketing
---
---
Note: This site has a marketing affiliate relationship with advertisements. I may receive a small referral fee or commission if you sign up for services or purchase a product.
---
---
Using Facebook
Facebook—The world's most popular social media site is one many writers already use.
Facebook has a reputation as a place to chit-chat, share stories and videos.
Instead of selling yourself on Facebook, work towards getting your friends and fans to do it for you.
One feature that still works well is simply raising awareness by inviting friends who use Facebook to "Like" Your Business Page
---

---
Facebook Business Pages
Facebook allows you to create a Free business page that can be a valuable platform for promoting your writing. Sample Facebook Business Page – Teresa's Affiliate Marketing.
---
However, Facebook changed its policies to cut the number of people who view posts on business pages unless their authors paid to "boost" or promote them, but writers still get results with their business pages.
---
Freelance Writer Christy Mossburg of Frederick, Maryland, decided to do just that and sent an invite to all of her friends who had any business connection.
This paid off when a local dog trainer contacted her within an hour of his "Like" invite to say, "Can we talk? I need your services."
The resulting offer to write blog posts grew into a $750 web-content project.
---
---
Joining Facebook Groups
Let your Facebook friends know what you do, and you might find a referral to a gig. Keep an eye out for relevant groups to join.
Groups paid off for Freelance Writer MeLinda Schnyder of Wichita, Kansas, after joining Writer/Entrepreneur Alexis Grant's private Facebook group Rockin' the Side Gig.
"I noticed the editor of a website that does app reviews posting to the group that she was looking to add a contributor," Schnyder relates. The resulting gig allowed Schnyder to break into a new writing niche.
---
SHARE YOUR BLOG POSTS FACEBOOK GROUP. Interesting Topics, Tips & How To's, Lifestyle, Health & Wellness, SEO, Followers & More.
---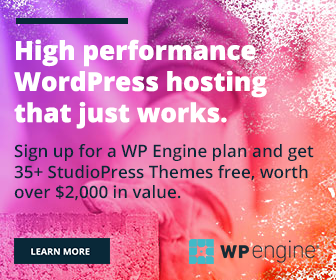 ---
---
Using Twitter
Twitter—If you think a place that limits your posts to 280 characters can't get you freelance gigs, think again.
Until 2017, Twitter's post limit was an iconic 140 characters. However, this changed recently when the Twitter network upped its character limit to 280 characters for all Tweets.
An image, gif, or video doesn't take away from this limit, so you're free to write great captions for your visual media.
---
Unlike @ mentions or images, though, links will take up some of your word count, and they get shortened after 23 characters.
Buddy Media's data shows that tweets between 71 and 100 characters get the most engagement compared to longer posts.
Specifically, these tweets are 17% more likely to be re-tweeted or otherwise engaged with (The Ultimate Guide to Social Media Post Lengths in 2020).
---
Twitter offers a strong search engine for finding prospects, and users reward those who help others.
---
"Selflessly provide assistance, and those good deeds will be seen by potential clients."
---
---
"Use Twitter search to discover people asking questions you can easily answer," says social-media author Macarthy.
---
New Freelance Writer Edward Beaman of Canterbury, U.K., found his first client on Twitter when he was still a newbie with only a half-dozen tweets to his name.
By entering search terms such as "new website" and "website coming soon," he located and followed business owners who were in the process of launching a site.
One London electrical contractor responded when Beaman asked if he needed web-content help.
A $400 web content project was the result, which led to additional work on the client's LinkedIn profile.
"I got my first testimonial and gained a hell of a lot of confidence to push forward with my freelancing career," he says.
---
Related Topic: Get Your Website Domain Name(s) from GoDaddy Today!
---
---
---
Follow and Engage on Twitter
You're free to "follow" or connect with anyone on Twitter.
A difference between Twitter and LinkedIn is that on Twitter, one of you can follow the other without reciprocation.
If you both follow each other on Twitter, you can send private direct messages.
You can find other writers and editors to connect with using Muck Rack, a site that tracks journalists on Twitter.
---
Once you're following someone, you'll be able to see their posts on your Twitter page. That will allow you to "re-tweet" or share their posts, comments and ask questions.
---
---
Using Hashtags on Twitter
It's easy to find people who might be good referrers or prospects for you by searching for topics and chat groups on Twitter.
Subjects are organized using the "#" hashtag mark. Popular writer hashtags include #amwriting, #WW, or #WriterWednesday.
---
Using these hashtags in Twitter's search engine gives you a custom tweet stream to browse everyone who's been discussing that topic.
---
One example is Grant Writer Micki Vandeloo, who has built her referral network by participating in #grantchat for grant seekers, managers, and related consultants.
She also landed a regular subcontracting gig writing grants for another writer who found her after seeing one of her blog post links on Twitter.
"I'm based in a town of 625 outside St. Louis, Missouri, literally with cows in my back yard," says Vandeloo.
---
"Twitter has been a great way for me to connect with people all over, even if it's a snowy day."
---
---
Using Tumblr for Your Blog
Tumblr has 500 million different blogs, filled with literally whatever.
Stories, photographs, GIFs, TV shows, links, quips, dumb jokes, smart jokes, Spotify tracks, mp3s, videos, fashion, art, or deep stuff.
---
---
Sites like Tumblr, LinkedIn, Facebook, Twitter, and Pinterest can improve your stature, audience, and paid work if approached in the right way.
---
---
---
---
Resource for Freelance Writers: Check out Freelance Writers Den. The online community where freelance writers learn how to grow their income—fast.
---
---
Maximize Your Blog Business For Profit
Lucrative Home-Based & Small Business Ideas
Techniques and Tips for Engagement & Wedding Photography | Wedding Videographer
Digital Photography Techniques & Camera Kits for Beginner & Advanced Photographers
---
Money Matters: Guide to Blogging For Dollars
Start Promoting Retailer Products on your Web Pages and Earn Commissions. Join the FLEX OFFERS Affiliate Marketing Network Today! You can also Earn Bonuses with the Refer-a-Friend program.
---
---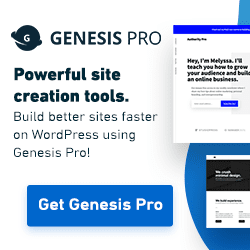 ---
---
---
Social Media Tips to Increase Your Freelance Writing Success
---
---
If you're jumping on multiple social networks, how do you keep social media marketing from eating your whole day? Planning Campaigns and Scheduling Your Posts Planning campaigns and scheduling posts in batches is key, says author Andrew Macarthy. Marketing on social media is a little tricky because the main point of social media is not…