---
An encore of recipes and cultural family traditions reflecting the heart and soul of Celebrity Cooks and Master Chefs in the United States and Canada.
These cookbooks offer food lovers valuable meal preparation tips for breakfast, brunch, dinner, special occasions, and more.
---
Danielle Walker's Healthy in a Hurry
Real Life. Real Food. Real Fast. A Gluten-Free, Grain-Free & Dairy-Free Cookbook.
Beloved author Danielle Walker proves that healthy cooking is both doable and oh-so-satisfying. In Healthy in a Hurry, Danielle presents more than 150 paleo recipes inspired by her sunny California lifestyle and diverse cuisines from around the world.
---
Shaq's Family Style: Championship Recipes for Feeding Family and Friends
Even novices will be able to cook these recipes with confidence the first time—and on replay. When the plates are cleared, it's time for banana pudding (there's always banana pudding!) or one of Shaquille O'Neal's other family-favorite desserts. It's the Shaq Attaq! . . . in the kitchen.
A celebration of cultural icon Shaquille O'Neal's love of food, family, and fun, with 80 low-stress comfort food recipes for busy families.
---
---
The Quick Fix Kitchen: Easy Recipes and Time-Saving Tips for a Healthier, Stress-Free Life: A Cookbook
As a busy mom, author, actor, and entrepreneur, Tia Mowry needed to find quick and easy solutions to a busy life, especially when it came to cooking for her family. She figured out a way to create nutritious, hearty dishes that work for everyone.
The beloved actress and star of the digital series Quick Fix saves you time and energy with her favorite mealtime hacks, tips to bring joy and balance to your kitchen, and 65 easy, delicious, and healthy recipes the entire family will love.
Along with sixty-five easy, delicious recipes, you'll find everything you need for organization and meal planning:

• Pantry organizational hacks
• Food shopping tips
• Grocery lists and food shopping tips
• Meal prep guidelines
• Meal plans
---
---
This site has an affiliate marketing relationship with advertisements. I may receive a small referral fee or commission if you sign up for services or purchase a product. This allows me to continue to create content.
---
LaBelle Cuisine: Recipes to Sing About
Patti LaBelle, living legend, beloved musical icon, "Godmother of Soul" (The New York Times), and New York Times bestselling cookbook author, crafts a new collection of her favorite comfort food recipes to help you bring joy and flavor to your family's table.

For Patti LaBelle, cooking isn't simply about food—it's about love. Raised in a family of fantastic Southern cooks, she has kept the lessons she learned in her beloved parents' and aunts' kitchens close to her heart but now, she is ready to share these delicious family heirlooms.
---
---
Mandy's Gourmet Salads: Recipes for Lettuce and Life
Mandy's gourmet salads are a jewel of Montreal, Canada's (jam-packed) food scene.
Mandy Wolfe and Rebecca Wolfe talk you through how to create their coveted salads at home, including easy prep steps for essential ingredients, how to mix their famous dressings, and how to combine flavours and textures to create a salad masterpiece.
---
---
Rodney Scott's World of BBQ: Every Day Is a Good Day
In the first cookbook by a Black pitmaster, James Beard Award–winning chef Rodney Scott celebrates an incredible culinary legacy through his life story, family traditions, and unmatched dedication to his craft.
---
---
Martha Stewart's Cooking School: Lessons and Recipes for the Home Cook
Featuring more than 500 gorgeous color photographs, Martha Stewart's Cooking School is the new gold standard for everyone who truly wants to know his or her way around the kitchen. In addition to the techniques, you'll find more than 200 sumptuous, all-new recipes that put the lessons to work, along with invaluable step-by-step photographs to take the guesswork out of cooking.
You'll also gain valuable insight into equipment, ingredients, and every other aspect of the kitchen to round out your culinary education.
---
---
17-Piece Cuisinart Chef's Stainless Steel Cookware Set
---
---
The Pasta Queen: A Just Gorgeous Cookbook
In the first-ever cookbook from TikTok star and social media sensation Nadia Caterina Munno—a.k.a. The Pasta Queen—Nadia is opening the recipe box from her online trattoria to share the dishes that have made her pasta royalty.
In this delectable antipasto platter of over 100 recipes, cooking techniques, and the tales behind Italy's most famous dishes (some true, some not-so-true), Nadia will guide you through the process of creating the perfect pasta, from a bowl of naked noodles to a dish large and complex enough to draw tears from the gods. Whether it's her viral Pasta Al Limone, a classic Carbonara, or dish that's entirely Nadia's—like her famous Assassin's Spaghetti—The Pasta Queen's recipes will enchant even the newest of pasta chefs.
---
---
Canadian Cookbook: Delicious Canadian Recipes that will Offer you a Taste of Canada
This Canadian cookbook features a collection of 30 authentic Canadian dishes which includes bacon, maple and poutine. Some defines Canadian cuisine by the foods that are native to North America such as squash, beans, pepper, salmon etc.
---
---
This Must Be the Place: Dispatches & Food from the Home Front
You may think you know Rachael Ray after decades of TV appearances and dozens of books, but 2020 changed us all and it changed her, too—her life and her direction. During the early months of the pandemic in upstate New York, far away from her New York City television studio, Rachael Ray and her husband, John, went to work in their home kitchen hosting the only cooking show on broadcast TV.
At her kitchen counter, with the help of her iPhone cameraman (John), Rachael produced more than 125 meals—everything from humble dishes composed of simple pantry items (One-Pot Chickpea Pasta or Stupid Good, Silly Easy Sausage Tray Bake) to more complex recipes that satisfy a craving or celebrate a moment (Porcini and Greens Risotto or Moroccan Chicken Tagine).

This Must Be the Place captures the words, recipes, and images that will forever shape this time for Rachael and her family, offering readers inspiration to rethink and rebuild what home means to them now.
---
---
Rachael Ray 11-Piece Stainless Steel Cookware Set
---
---
Cravings: All Together: Recipes to Love
Chrissy Teigen has always found a big sense of fun in the kitchen, but more than ever, she turns to the stove for comfort and warmth. Now Chrissy shares the recipes that have sustained her and her family, the ones that made her feel like everything is going to be okay.
Recipes for Cozy Classic Red Lentil Soup, ingenious Chrissy signatures like Stuffed PB&J French Toast and puff pastry–wrapped Meatloaf Wellington, and family favorites like her mom Pepper's Thai-style Sloppy Joes and John's Saturday-morning Blueberry Buttermilk Pancakes will have you feeling like you're pulling up a chair to her table.
---
---
Calphalon Simply Pots and Pans—10-Piece Cookware Set
---
---
Nadiya Bakes: Over 100 Must-Try Recipes for Breads, Cakes, Biscuits, Pies, and More
The host of the beloved Netflix series Time to Eat and Nadiya Bakes and winner of The Great British Baking Show returns to her true love, baking, with more than 100 delicious, Americanized recipes for sweet treats.
Nadiya shares more than 100 simple and achievable recipes for cakes, cookies, breads, tarts, and puddings that will become staples in your home. From Raspberry Amaretti Biscuits and Key Lime Cupcakes to Cheat's Sourdough and Spiced Squash Strudel, Nadiya has created an ultimate baking resource for just about every baked good that will entice beginner bakers and experienced pastry makers alike.
---
---
300 Best Canadian Bread Machine Recipes
This collection of wonderful recipes features all the information you need about baking bread using both older and newer bread machine models. You'll find everything from traditional favorites to innovative recipes that reflect today's tastes, with tons of tips and techniques and three handy glossaries.
---
---
101 Asian Dishes You Need to Cook Before You Die: Discover a New World of Flavors in Authentic Recipes
Jet Tila knows a thing or two about authentic Asian cuisine. From a kid growing up in Los Angeles in a Thai and Chinese family to a prominent chef, restaurant owner and judge on Cutthroat Kitchen, he brings his years of experience and hard-earned knowledge together in this breakthrough book. Step inside Jet's kitchen and learn the secrets to making your favorite Asian dishes taste better than takeout.
---
---
Rebel Homemaker: Food, Family, Life
In her first lifestyle book, Drew Barrymore will take you inside her kitchen and her life, sharing thirty-six amazing recipes, from Soft-Scrambled Yuzu Kosho Eggs to Brie and Apple Grilled Cheese to Harissa Spaghetti, which she developed along with chef Pilar Valdes, a personal friend and a regular guest on Drew's CBS talk show.
The book also features beautiful photos, many taken by Drew herself, as well as personal essays and stories about how Drew found her way in the kitchen, learned to cook, planted a garden and raised her first chickens.
---
---
Cuisinart Elite Collection Food Processor
---
---
Cook Real Hawai'i: A Cookbook
Even when he was winning accolades and adulation for his cooking, two-time Top Chef finalist Sheldon Simeon decided to drop what he thought he was supposed to cook as a chef. He dedicated himself instead to the local Hawai'i food that feeds his 'ohana—his family and neighbors.
With uncomplicated, flavor-forward recipes, he shows us the many cultures that have come to create the cuisine of his beloved home: the native Hawaiian traditions, Japanese influences, Chinese cooking techniques, and dynamic Korean, Portuguese, and Filipino flavors that are closest to his heart.
---
---
---
Martha Stewart's Cookie Perfection: 100+ Recipes to Take Your Sweet Treats to the Next Level
Whether for a special celebration or a sweet anytime-treat, you'll be sure to find inspiration to trade in your everyday cookies for versions far more special—and especially delicious.
---
---
Rachael Ray Non-Stick Bakeware Set
---
---
The Positively Disney Cookbook: Personal Recipes From Your Favorite Celebrities Across the Disney-Verse, The Limited Collector's Edition
Find out in this jam-packed Positively Disney cookbook filled with personal recipes and anecdotes from the actors, animators, artists, characters, directors, Imagineers, and voices from across the Disney universe!
---
---
---
Friends: The Official Cookbook
Gather your friends and prepare to say "How you doin'?" to more than 100 recipes inspired by the beloved hit sitcom. Whether you're a seasoned chef like Monica Geller, just starting a catering business like Phoebe Buffay, or a regular old food enthusiast like Joey Tribbiani, Friends: The Official Cookbook offers a variety of recipes for chefs of all levels.
From appetizers to main courses and from drinks to desserts, each chapter includes iconic treats such as Monica's Friendsgiving Feast, Rachel's Trifle, Just for Joey Fries, Chandler's "Milk You Can Chew," Phoebe's Grandmother's Cookies, and of course, The Moist Maker. Complete with more than seventy recipes and beautiful full-color photography, this charming cookbook is both a helpful companion for home cooks and a fun homage to the show that's always been there for you.
---
---
Canada's Favourite Recipes
Canada's beloved food writers, and long-time friends, Rose Murray and Elizabeth Baird have teamed up to create an all-new cookbook containing some of the most quintessential and delicious recipes of Canadian cuisine. A beautiful keepsake hardcover book, Canada's Favourite Recipes is not only a treasury of homespun food but a visual cornucopia.
The recipes are a perfect balance of simple, easy-to-follow instructions and unique flavour combinations, making this book a must-have for any food lover with a desire to understand the roots of Canadian food.
---
---
Just Feed Me: Simply Delicious Recipes from My Heart to Your Plate
Country music sensation, lifestyle guru, and New York Times bestselling author Jessie James Decker gives fans her favorite recipes in this charming and beautifully designed full-color cookbook. In her first cookbook, Jessie goes even further, opening her kitchen cabinets and inviting fans to sit for a spell and enjoy a great meal at the Decker dinner table.
---
---
Trejo's Tacos: Recipes and Stories from L.A.
Danny Trejo not only shares 75 recipes for cantina favorites like succulent carnitas, vegan cauliflower tacos, and pillowy-sweet cinnamon-sugar lowrider donuts, but offers insights into his life and pays respect to his hometown, his roots, and all of the colorful characters who helped him along the way, creating a delicious tribute to Los Angeles and the city's vibrant Latino culture.
---
---
---
Rocky Mountain Cooking: Recipes to Bring Canada's Backcountry Home
Celebrated Backcountry Chef Katie Mitzel shares her favorite lodge recipes, many taking inspiration from the colors and textures of mountains, glacial lakes, wildflowers, and starry nights. Her dishes are full of unexpected flavors and mouthwatering aromas, but are accessible enough to create at home, using ingredients readily available from the grocery store (brought into the backcountry for her on horseback or by snowmobile or helicopter!)
---
---
From Crook to Cook: Platinum Recipes from Tha Boss Dogg's Kitchen (Snoop Dogg Cookbook, Celebrity Cookbook with Soul Food Recipes)
Snoop's cookbook features OG soul food cookbook staples like Baked Mac & Cheese and Fried Bologna Sandwiches with Chips, and new takes on classic weeknight faves like Soft Flour Tacos and Easy Orange Chicken.
And it don't stop…Snoop's giving a taste of the high life with remixes on upper echelon fare such as Lobster Thermidor and Filet Mignon. But we gotta keep it G with those favorite munchies too, ya know? From chewy Starbursts to those glorious Frito BBQ Twists, you should have an arsenal of snacks that'll satisfy. And of course, no party is complete without that Gin and Juice and other platinum ways to entertain.
---
---
Sam the Cooking Guy: Recipes with Intentional Leftovers
YouTube cooking sensation and restauranteur Sam the Cooking Guy is here to save us from mediocre leftovers. With 20 bulk-cooking master dishes, each featuring a main protein, with corresponding follow-up meals that all benefit from the work you've already done, Sam ensures that you'll never be bored in the kitchen again!
Sam's genuine and engaging personality, along with vibrant color photography, makes this book a lifesaver for busy folks who are looking for dinners that they can finally be excited about.
---
---
Canadian Cookbook: Traditional Canadian Cuisine, Delicious Recipes from Canada that Anyone Can Cook at Home
This is the perfect Canadian Cookbook for you if you have ever wanted to make authentic Canadian food.
Inside this book you are going to discover a few traditional Canadian dishes that you can make with ease such as:
• PROSCIUTTO WRAPPED PESTO CHICKEN
• BUTTERED ROASTED TURKEY
• HERBED MEAT PIE
• CANADIAN ASIAN RICE AND BEEF
• CHEESY LOBSTER IN CREAMY SAUCE
• BUTTERED GARLICKY POTATOES
• HERBED CHEESY SANDWICH
• and much, much more!
---
---
CorningWare 20-Piece French White Bakeware Set
---
---
Cravings: Recipes for All the Food You Want to Eat
For years, Chrissy Teigen has been collecting, cooking and Instagramming her favourite recipes, and here they are: from all day breakfasts to John's famous fried chicken with spicy honey butter to her mum's Thai classics. Salty, spicy, saucy and fun as hell (not just the food, but Chrissy, too) these dishes are for family, friends, date night, TV dinners, party time and for a few of those life-sucks moments.
---
---
Whiskey in a Teacup: What Growing Up in the South Taught Me About Life, Love, and Baking Biscuits
Reese Witherspoon's southern heritage informs her whole life, and she loves sharing the joys of southern living with practically everyone she meets. She takes the South wherever she goes with bluegrass, big holiday parties, and plenty of Dorothea's fried chicken.
---
---
---
Magnolia Table
Joanna Gaines believes there's no better way to celebrate family and friendship than through the art of togetherness, celebrating tradition, and sharing a great meal. Magnolia Table includes 125 classic recipes—from breakfast, lunch, and dinner to small plates, snacks, and desserts—presenting a modern selection of American classics and personal family favorites. Complemented by her love for her garden, these dishes also incorporate homegrown, seasonal produce at the peak of its flavor.
---
---
---
Le Creuset 5-Piece Cast Iron Cookware Set
---
---
Taste the Wild: Recipes and Stories From Canada
Taste the Wild is a cookbook that reflects Canada's heart and soul, bringing a sense of adventure into our kitchens. The awe-inspiring photographs in Taste the Wild are a stunning backdrop for the moreish recipes within the pages.
Split into four chapters, Lisa and Lars start with In Search of Space, which urges you to live your day offline, reconnecting with nature and your everyday actions – after all, the best experiences are when you live in the moment, sipping a Berry latte and tucking into some French toast with lemon sugar.
---
---
---
Lidia's a Pot, a Pan, and a Bowl: Simple Recipes for Perfect Meals
From the beloved TV chef and best-selling author—her favorite recipes for flavorful, no-fuss Italian food that use just one pot or pan (or two!). The companion cookbook to the upcoming public-television series Lidia's Kitchen: Home Cooking.
---
---
---
The Sopranos Family Cookbook: As Compiled by Artie Bucco
Artie Bucco, la cucina's master chef and your personal host, invites you to a special feast…with a little help from his friends. From arancini to zabaglione, from baccala to Quail Sinatra-style, Artie Bucco and his guests, the Sopranos and their associates, offer food lovers one hundred Avellinese-style recipes and valuable preparation tips. As Artie says, "Enjoy, with a thousand meals and a thousand laughs. Buon' appetito!"
---
---
The Golden Girls Cookbook
From drinks and appetizers, to salads and mains, there is something to delight every fan in this witty and approachable cookbook.There will be Italian meals like Clams Fra Diavlo in Sophia's chapter, and Southern food like honey-bourbon glazed carrots in Blanche's, and of course some amazing cheesecakes. And what Golden Girls cookbook would be complete without Rose's favorite Scandinavian dishes, like St. Olaf Friendship cake, a simple, buttery treat.
---
---
Martha Stewart's Cake Perfection: 100+ Recipes for the Sweet Classic, from Simple to Stunning
Martha Stewart's authoritative baking guide presents a beautiful collection of tiers and tortes, batters and buttercreams, and sheet cakes and chiffons to tackle every cake creation. Teaching and inspiring like only she can, Martha Stewart demystifies even the most extraordinary creations with her guidance and tricks for delicious cake perfection.
---
Out of Old Ontario Kitchens
With over a hundred historically sourced recipes as well as scores of old photographs, early artworks, botanical prints, and illustrations, Out of Old Ontario Kitchens is both a visual and virtual feast. If you want to know what life was really like in early Ontario, come to the table with us. Food stories are, after all, the real stories of our lives.
---
---
Binging With Babish: 100 Recipes Recreated from Your Favorite Movies and TV Shows
For each video, Andrew Rea, a self-proclaimed movie and TV buff, teaches a recipe based on a favorite TV show or film, such as the babka from the classic Seinfeld episode, the beef bourguignon from Julie & Julia, or the timpano from Big Night.
This cookbook includes these and other fan-favorite recipes. Some are so delicious that you'll want to make them for dinner right away, like Bubba's shrimp from Forrest Gump, while others can be saved for impressing a loved one—like the chocolate lava cake from Jon Favreau's Chef, which the actor/director (who also wrote the foreword) asked to make during a guest appearance on Rea's show.
Complete with behind-the-scenes stories and never-seen-before photos, as well as answers to frequently asked fan questions, Binging with Babish is a must-have companion to the wildly popular YouTube show.
---
---
---
Easy Chinese Cookbook: Restaurant Favorites Made Simple
Now you can capture the flavors of Chinatown in your own kitchen. This Chinese cookbook makes it quick and easy to prepare Chinese takeout favorites at home with beginner-friendly recipes that anyone can master.
From appetizers to desserts and everything in between, learn how to make classics like Egg Rolls, Hot and Sour Soup, Orange Chicken, Kung Pao Beef, Shrimp Lo Mein, and Sweet Egg Custard Dessert. These step-by-step recipes use simple, affordable, everyday ingredients you can find at most grocery stores and don't require lengthy prep work or complicated cooking techniques.
---
---
The Goldbergs Cookbook
Fans have been clamoring for the recipes created by television's favorite sMother, Beverly Goldberg, and The Goldbergs Cookbook delivers. Played by Wendi McLendon-Covey and based on creator and show-runner Adam F. Goldberg's real mother, Beverly Goldberg takes every opportunity to cook for her family, putting forth her philosophy: food is love.
---
---
The Keto Guido Cookbook: Delicious Recipes to Get Healthy and Look Great
You can change your diet (and your life) with Jersey Shore star and ketogenic diet aficionado, Vinny Guadagnino. Growing up in a big Italian family didn't naturally lend itself to a carb-free lifestyle―so when Vinny started the ketogenic diet, the transformation in his body amazed him. He realized that eating keto was both healthy and sustainable, and he had never felt better.
To share his passion for this way of eating, Vinny created the moniker "keto guido," and started posting his recipes online. Vinny's fans began asking when he would publish a book of recipes that would show them how to get started, and The Keto Guido Cookbook was born.
---
---
Canadian Chef Michael Smith's Kitchen: 100 Of My Favourite Easy Recipes
Chef Michael Smith, Canada's most popular chef, is passionate about cooking and sharing great food and flavours. Inside you'll find Michael's all-time favourite recipes, the ones he cooks regularly in his own home kitchen—lots of wonderful, memorable flavours that you'll enjoy with your family and friends.
Chef Michael Smith's Kitchen features over 100 fabulous, easy-to-make recipes, each with a mouth-watering photo. Start your day with French Toast Sandwiches Oatmeal Crusted with Blueberry Stuffing and Marmalade Mint Butter or Apple Pie Pancakes with Caramel Syrup.
---
---
Kate Spade 16-Piece Blossom Lane Dinnerware Set
---
---
---
Gordon Ramsay Quick and Delicious: 100 Recipes to Cook in 30 Minutes or Less
Over the course of his stellar career, Gordon has learned every trick in the trade to create dishes that taste fantastic and that can be produced without fail during even the busiest of days. Armed with that knowledge, he has written an inspired collection of recipes for the time-pressed home cook who doesn't want to compromise on taste or flavor.
The result is 100 tried and tested recipes that you'll find yourself using time and again. All the recipes take 30 minutes or less and use readily available ingredients that are transformed into something special with Gordon's no-nonsense approach to delicious food.
---
---
Matfer Bourgeat 8-Piece Professional Grade Copper Cookware Set
Manufactured in Longny, France, Matfer Bourgeat's cookware and kitchen tools help unlock culinary creativity. Brass and cast iron handles are hand-riveted for an artisan look and feel. Designed to become an heirloom piece in home and professional kitchens alike.
---
---
George Foreman Panini Press
---
---
George Foreman Indoor/Outdoor Electric Grill
---
---
In the Kitchen with Kris: A Kollection of Kardashian-Jenner Family Favorites
Inside this incredible cookbook, you'll find nearly 70 favorite recipes that have become the centerpiece of Kardashian-Jenner family traditions. Join Kris as she rolls up her sleeves to dish out tips on how to do it all and have it all in her new cookbook/entertainment guide.
---
---
---
Tovolo Stainless Steel Mixing Bowls
---
---
3-Piece Old Dutch Solid Copper Stone Hammered Mixing Bowls
---
---
Modern Comfort Food: A Barefoot Contessa Cookbook
Ina Garten shares 85 new recipes that will feed your deepest cravings. Many of these dishes are inspired by childhood favorites—but with the volume turned way up, such as Cheddar and Chutney Grilled Cheese sandwiches (the perfect match for Ina's Creamy Tomato Bisque), Smashed Hamburgers with Caramelized Onions, and the crispiest hash browns that are actually made in a waffle iron!
From cocktails to dessert, from special weekend breakfasts to quick weeknight dinners, you'll find yourself making these cozy and delicious recipes over and over again.
---
---
---
Kitchen Party: Effortless Recipes for Every Occasion
Mary Berg–winner of MasterChef Canada and star of Mary's Kitchen Crush–shares her most delicious, stress-free recipes, grand enough for special celebrations and easy enough for a regular Tuesday night.In her first book, TV star and home cook Mary Berg is here to banish any anxiety about preparing food for the people you love.
Kitchen Party is filled with Mary's family-style favorites for brunches, dinners, and special occasions–along with some of her famous baked goods and desserts, of course.
---
---
10-Piece Lagostina Martellata Hammered Copper Pots & Pans Set
Beautiful hammered finish that adds a touch of warmth and elegance to the family Kitchen. Premium stainless steel surface: Highest grade stainless maintains purity of flavors and is great for searing
Stainless steel lids fit tightly to seal in moisture and flavor. Nylon scrubbing pads are safe to use. Cast stainless steel handles. Great New Home or Wedding Gift Idea.
---
---
Wedding Fundraiser For My Daughter
---
---
Thank You For Your Wedding Contributions!
---
---
20-Piece Gotham Steel Hammered Copper Bakeware & Cookware Set
ELEGANT YET PRACTICAL – the Gotham Steel hammered collection is beautiful and makes a statement in every kitchen, yet nonstick, lightweight, scratch resistant and dishwasher safe!
COMPLETE KITCHEN IN A BOX – includes everything you need to completely outfit your kitchen and take cooking and baking to the next level, includes a full cookware set with frying pans, skillets, saucepans, stock pots with tempered glass lids, a deep frying and casserole pan with a steamer tray, fry basket and lid plus a complete PRO baking set with cookie sheet/jelly roll pan, loaf pan, muffin tin, square pan and more! Great Housewarming or Wedding Gift!
---
---
Home Cooking with Trisha Yearwood: Stories and Recipes to Share with Family and Friends
With full-color photographs taken at Trisha's home, this soulful and sincere testament to a southern life well-lived will delight both country music fans and home cooks everywhere. Country music star and bestselling cookbook author Trisha Yearwood, host of Food Network's Trisha's Southern Kitchen, is back with an encore of recipes that once again share her family traditions and warm home-grown cooking style.
---
---
---
---
SANGRIA Red Wine Punch for Brunch, Lunch or Anytime
Quintessential Margarita Cocktail Makers & Mixers
---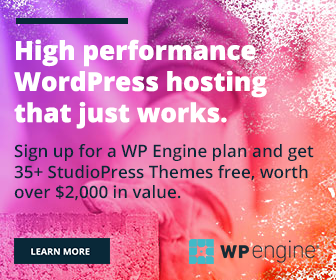 ---
CELEBRITY Cookbooks & Chef's Cookware
---
---