Transparent Backpacks to Meet School Safety & Security Requirements
---
Will the clear backpack/bookbag policy help to save lives? The clear book bag trend has become common in the wake of multiple mass school shootings over the past several years. Backpack/Book bag policies vary from state to state and district to district.
Many school districts are stepping up safety and security measures and now require clear or mesh backpacks/book bags to prevent weapons from entering the schools.
---
Eastsport Clear Backpack with Sling Combo
Transparent durable heavy duty 100% PVC material; Meets NBL Stadium Bag Requirement.
Free Clear Pouch can be used as a school supply bag, cosmetic bag, lunch bag, etc. Backpack has adjustable back straps to provide comfort when carrying heavy items, such books, tablet, or laptop.
---
This safety/security measure is being implemented after a gunman recently killed 19 children and 2 teachers inside Robb Elementary School on May 24, 2022, in Uvalde, Texas, among others.
---
---
The transparent backpack policy is an extra measure to keep students from bringing prohibited items and dangerous weapons to school.
---
---
This site has an affiliate marketing relationship with advertisements. I may receive a small referral fee or commission if you sign up for services or purchase a product. This allows me to continue to create content.
---
RIO Heavy Duty Clear Backpack
55% Thicker than most other brands, long-lasting durable backpacks. RIO Backpacks give a fresh new look to see through backpacks!
---
Clear backpacks allow school administrators, teachers, staff, and security guards to see the students' book bag or backpack contents, possibly halting a student from harming other students and people at the school.
---
---
---
Packism See Through Backpack
Durable Transparent Backpack- Perfect Back-to-School Backpack! The see-through backpack allows you go through school doors, stadiums and airport security fast. Also great for college, sporting events, concerts, and travel. Great for high-security office buildings with a new clear bag policy.
---
In one school district, students hid 26 weapons in a backpack small enough for an elementary student to carry, including a broken-down shotgun, several knives, and grenades.
---
Eastsport Durable Clear Top Loader Backpack
Transparent and Durable 100% PVC material. Spacious main compartment; Large front pocket; Two zipper pockets.
---
In some school districts, students carrying traditional bookbags/backpacks to school must place them in their locker during the school day, or they may ask their homeroom teacher to put them in the back of their classroom.
Backpacks/Bookbags that are not clear are not permitted to be carried around during the school day.
---
---
Clear Rolling Backpack
Large Capacity, Heavy Duty Transparent Waterproof PVC Backpack with Wheels. Perfect for School, Travel, College Students, and Public Events with Safety & Security Requirements.
Pass through security checks quickly and conveniently without wasting time at the gates. This super convenient multi-purpose, completely clear backpack with mesh sides will keep all your valuables safe and handy at all times.
---
Athletic bags are to be taken to the athletic closet or locker room immediately upon arrival at school.
---
---
Nike Brasilia Clear Backpack
The transparent Nike Brasilia Backpack keeps gear visible, organized and ready to go.
---
Implementing a clear backpack/book bag policy is a common-sense measure and is becoming more common at both schools and public events.
---
---
Packism Heavy Duty Clear Backpack
Large Capacity- External overall size is 11 x 4.3 x 15.3 inch; 1 big pocket with double zippers can hold books and other large items, a laptop compartment inside can carry 15-inch laptop; 1 front zipper pocket with 4 slots to store phone, pens, purse, and keys; 2 tall side pockets: one stretchable mesh pocket for water bottle or umbrella, and another zipper pocket for your frequently used items.
---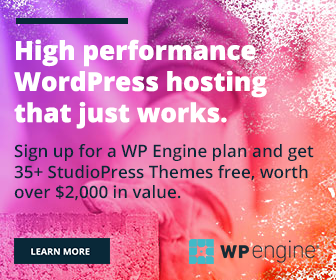 ---
Classic Denim Jean Jackets & Clear Backpacks for Boys & Girls
12 High-Performance Fitness Smart Watches
---
Transparent Backpacks to Meet School Safety & Security Requirements
Will the Clear Backpack/Bookbag Policy Help to Save Lives? COMMENT BELOW.
---
---
Will the clear backpack/bookbag policy help to save lives? The clear book bag trend has become common in the wake of multiple mass school shootings over the past several years. Backpack/Book bag policies vary from state to state and district to district. Many school districts are stepping up safety and security measures and now require…