Guide to Writing & Publishing Your eBooks
---
With the growing popularity of eBook readers, more and more people are reading on a screen than from printed books. More authors are getting into the act. Why not you?
---
Maybe you're a budding author who wants to self-publish. Or maybe you create how-to manuals and want to distribute documentation in a slightly different way. You could be a blogger who wants to collect a bunch of their best posts into an eBook.
---
Do you have an excellent idea for an eBook?
Have you been writing but have done nothing with your works, or are you searching for a topic to write about?
---
Personal writing offers you a unique opportunity to make sense of your experiences and think more deeply about your life or other issues.
Choose a topic that you are comfortable with. You can find a topic by exploring: What is meaningful to me?
Or you can make a word cluster to examine your thoughts, i.e., standing up for a cause, daring to be different, learning right from wrong, becoming more independent.
---
Everybody Writes: Your Go-To-Guide to Creating Ridiculously Good Content
---
---
Note: This site has a marketing affiliate relationship with advertisements. I may receive a small referral fee or commission if you sign up for services or purchase a product. This allows me to continue to create content.
---
As a new idea comes to mind, create another word cluster until you have decided on a topic.
---
Once you've chosen your topic, remember those good writers focus on their subjects—clear, specific language results from naming particular actions, describing a setting, creating a mood.
---
Let your voice come through. Perhaps you've kept a journal.
---
---
The Five-Minute Journal: A Happier You in 5 Minutes a Day
Original Creator of The Five Minute Journal. Simple Daily Guided Format – Increase Gratitude & Happiness, Life Planner, Gratitude List.
A structured format to boost your happiness in 5 minutes a day with thoughtfully designed prompts that include: gratitude, prioritizing your day, 3 amazing things, inspiring quotes, daily affirmation, end of day self-reflection.
---
---
There might be ideas, feelings, and thoughts you've written but couldn't use immediately and didn't want to throw away. Now would be a good time to put it to use.
---
---
Before we get started, here are a few terms you should be familiar with.
---
Avant-garde: Writing that is innovative in form, style, or subject.
Blog: Short for a weblog. Used by writers to build a platform by posting regular content, commentary, observations, poems, tips, etcetera.
Copyediting: Editing a Manuscript for grammar, punctuation, sentence structure, content flow, etcetera. Abney's Editing Services: Proofreading | Editing | Formatting
Hook: Aspect of your writing that sets it apart from others and draws in the reader.
How-To: Books, articles, and blogs offering a combination of information and advice in describing how something can be accomplished.
Narrative Non-Fiction: A narrative presentation of actual events.
Novella: A short novel; approximately 7,000 to 15,000 words.
Slice-of-Life Vignette: A short fiction piece intended to depict an interesting moment of everyday living realistically.
Social Networks: Websites that connect users and followers around specific interests.
Popular ones at the moment are Facebook, Instagram, Pinterest, Twitter, LinkedIn, Tumblr, among others.
---
---
Make Time to Write
People differ when it comes to when and where to write. Some prefer writing in the morning when their minds are clear, and the day is fresh. Others write best at night when they can review the day's events. Each writer has a unique way of approaching their writing.
---
Some writers muse on a topic for hours or even days before they begin to work.
---
---
How to Write a Mystery: A Handbook from Mystery Writers of America
---
Lenovo ThinkPad T14s Gen 2 Intel Laptop (14")—Storm Grey
ThinkPad T14s Gen 2 Intel (14") – Storm Grey
---
Other writers seize upon an idea and start making lists or creating diagrams to develop an idea. There is no right way.
---
Unleash the Power of Storytelling: Win Hearts, Change Minds, Get Results
---
5-Stage Writing Process
The five-stage writing process includes pre-writing, drafting, revising, editing, presenting your work to the public.
Professional writers gather numerous details about a topic through observations, interviews, and online research.
---
---
If you don't have Antivirus and Malware Protection on your computer, laptop, smartphone, tablet, or other mobile devices, Get it Now!
---
---
From this information, they build their stories. Once you have a topic, a purpose, and an intended audience, you need to narrow your focus to zero in on what you want to say and how to say it.
---
Writing is a dynamic and sometimes messy process.
As you write, you are constantly thinking and discovering new ideas.
Your introduction section is a doorway through which you will lead your reader into your story.
---
Everything Is Subject To Change in Life
---
This should be appealing and offer a tantalizing glimpse of what lies beyond.
For example, you might begin with a provocative question or choose to end with a question.
---
"What kind of persons do we want our colleges to turn out? Is it enough to 'train' students, or do they somehow have to be changed in outlook and attitude?
---
---
If we decide it is not enough just to 'train' students, then we must look to the humanities and social sciences for means of changing them." ~Sydney J. Harris, "Science Can't Give Us Everything"
---
---
Write a Chapter Outline of Your eBook
Write a List. What chapters or significant sections will your eBook need?
Next, write 3 to 5 key points for each chapter/section.
For instance, your chapters could follow a simple pattern like quotation at the beginning, an example mid-way through, practical exercise at the end.
---
Once you have a clear outline and, if possible, a structure in place, it's time to start writing. Aim to complete an eBook within 30 days.
---
---
If you're working with an outdated computer or software, now would be an excellent time to Upgrade to Microsoft Office Home and Business Software for PC or MAC.
---
---
Create a preliminary title, table of contents, or outline, and start typing. If you have information already saved in other documents, copy and paste that into sections to get you started.
---
Lenovo ThinkCentre M90a All-In-One Desktop Computer
ThinkCentre M90a (23.8") All-in-One
---
Determine the Length of Your eBook
Even when planning just an eBook, it behooves you to consider the best length for your finished product.
---
Many eBooks are pretty short, and some experts believe that today readers prefer shorter books.
---
Kindle Paperwhite Signature Edition (32 GB)
With a 6.8″ display, wireless charging, and auto-adjusting front light – Without Ads
---
---
Yet, Mark Coker, founder of Smashwords, says the eBooks that sell best on his site are the longer ones.
---
Amazon Kindle Direct Publishing (KDP) doesn't have any complex rules on how long your Kindle book should be. No minimum nor maximum.
But they care very much about the quality of the books sold on the Kindle Store. By quality, I mean both the content and presentation.
They have made it clear that all authors who publish on Amazon should pay close attention to the quality of their books.
"Content that is less than 2,500 words is often disappointing to our customers and does not provide an enjoyable reading experience."
---
---
How Long Should Your eBook Be?
If the content is step-by-step and high quality, 15 pages is enough for a 99 cent Kindle book or a freebie used for lead generation.
---
15 pages of text at normal PDF page size is about 30+ pages of text on the standard Kindle. Add screenshots or other graphics, and you've got a nice-sized eBook. ~ Kristen Eckstein, The Book Ninja
---
Personally, I recommend at least 10,000 words for nonfiction, unless you can do it justice in less. For fiction, I recommend 5,000 words or more for short stories. For a novel, I would recommend at least 50,000 words in length. For a compilation of short stories, I would shoot for at least 30,000 words. ~ Tom Corson-Knowles, TCK Publishing
---
Writer's Market 100th Edition: The Most Trusted Guide to Getting Published
---
So, what length is the right one for a book? The average nonfiction book, if such a thing exists, runs about 50,000 to 75,000 words, but this can vary depending upon the category.
---
How-to books or self-help usually have 40-50,000 words.
Every category will have an average length, including children's books, young adults, business books, etc.
You can use similar, successful books as models to determine the length your book "should" be.
---
An eBook could be 3,000 words or as long as a full-length book. The majority of printed books are turned into eBooks.
---
Again, check out books in your category; find your competing or complementary books. Then consider writing a manuscript of similar length.
That said, each manuscript should be long enough to tell its story or provide the information required adequately.
Thus, you could say each manuscript should only be as long as it needs to be.
Tell your story or share your knowledge in as many words as necessary—no more, no less.
As an indie publisher, you have the ability to make this decision. ~Max Lakin, Magnolia Media Network
---
HP OfficeJet Pro 8025e Wireless Color All-in-One Printer with bonus 6 free months Instant Ink with HP+
Print professional-quality color documents like forms, reports, brochures and presentations. KEY FEATURES – Fast color print, copy, scan and fax, plus 2-sided printing, mobile and wireless printing, and an auto document feeder.
---
eBook Pre-Writing Stage
During pre-writing, you can find a topic, determine your target audience, and establish a purpose. Your purpose and the main idea will determine which kinds of supporting details to include.
For example, sensory details can make the description of a garden come to life, while reasons are most helpful in explaining why flower beds should be a specific size.
This is where the bulk of your time will be spent.
---
If you're aiming for a 20 to 80+page eBook (with images), then that breaks down to writing every day.
---
Mystery & Suspense Writing: How to Set the Scene
---
But, the trade-off is, you're going to get your eBook done within a month instead of having it drag on for a year or more.
---
Here are a few tips to be productive with your writing:
---
Ways to Speed Up Your Writing
WORK ON YOUR EBOOK AT THE RIGHT TIME OF DAY. If you're focused and motivated in the mornings, write in the morning.
Don't forget to stock up on some favorite gourmet coffee and coffee cakes. If you're at your best at 10 p.m., do your writing then.
---
---
TURN OFF DISTRACTIONS when you're writing. You might want to switch off your phone and social media notifications for a certain period.
---
SET A TIMER for 30 minutes, then write until the time is up. Having the minutes ticking away is a real help when you need to stay on-task.
---
DO NOT STOP WRITING. If you need to check a quick fact online, look up a link or add a photograph or image, remember to save your document first.
---
DO NOT EDIT WHILE YOU WRITE. Maybe you just can't get the first paragraph right: it doesn't matter. Leave it and move on. You can come back to it at the editing stage (and you may find that it works fine after all).
---
THE MORE YOU MAKE WRITING A HABIT, THE EASIER IT BECOMES. Ideally, you should put your eBook aside for a day or two before revising it. Tend to your other employee or business affairs. Shop for essentials.
---
Lenovo 27-Inch Desktop Monitor
TIO27 – 27inch Monitor
---
REFRESH YOUR MIND by taking a break and exercising.
---
---
Take a Leisurely Stroll or Walk. Don't forget to wear the most comfortable shoes wherever you go.
---
---
Afterward, you will have unique perspectives and be able to see your eBook with fresh eyes.
---
---
---
Mania Sneakers
---
eBook Revision Stage
During the revision phase, you review and refine, grappling with any problems you detect in content and structure. Read through the whole thing in one go.
---
Suppose you have read a paragraph or page several times to figure out the connections between ideas or the content flow. In that case, your writing likely lacks two essential elements: unity and coherence.
---
In narrative and descriptive writing, the natural flow of the material may convey your meaning without the need for a stated topic.
Wherever you place your topic sentence, be sure that all sentences in the paragraph relate to it.
Coherence means "the quality of sticking together."
---
Writing is coherent when readers can move quickly from one sentence to the next, reading the paragraph as an integrated whole. Make each section unified. Choose the most effective order.
---
Revising involves evaluating the effectiveness and appropriateness of all aspects of your writing and refocusing or elaborating on the facts and ideas you present.
---
RELATED ARTICLE: Common Barriers Writers Face and How to Overcome Them (Novelists Inc.)
---
---
eBooks: Writing Short Stories
Short-short stories can have a tremendous impact because of their brevity. Many rely on surprise endings for their "punch." In a fable, for example, the conclusion leads to a moral.
---
Whether you are creating a short-short story or your version of one of the classics, focus carefully on your purpose and grab the reader's attention right away.
---
The plot should be concentrated and straightforward, containing just essential events.
---
Set it aside for a few days. Then read it aloud so you can hear what the writing will sound like to a stranger reading it. You can expect your writing to go through many drafts.
---
---
Your most challenging work will be in revising as you pare down your writing. At this stage, don't agonize over every word.
---
Fix any glaring typos or mistakes that you spot but avoid getting too bogged down.
---
This might mean cutting out unnecessary tangents, juggling sections or paragraphs around, and adding in any hyperlinks and quotes that you didn't have time to look up earlier.
---
Novelists and short story writers often add and delete details to bring a passage into sharper focus.
---
---
Determine Your Reading Audience
The composer of a song, the developer of a commercial, and the writer of instructions are all aware of an audience, and all have a purpose in mind. As you define your objective (s), identify a corresponding audience.
---
---
There are often several audiences for a topic and purpose. For example, a television network's goal is to attract and entertain a broad audience.
---
Identifying several traits of your audience can help you effectively appeal to them in your writing.
---
You can then tailor your writing to the content that will interest them, the style that will hold their attention, and the vocabulary they will best understand.
---
---
Figurative language communicates ideas beyond the literal meaning of the words. Use figures of speech to enrich your writing, create images, add emphasis, evoke emotions, or express new and vivid meanings.
---
Figurative language can be playful, enlightening, witty, or shocking. When used effectively, it is original and full of surprises.
---
As dramatic as figurative language can be, it can also be vague, ineffective, or just plain dull. When the connection you're trying to make between two things doesn't come through clearly to your readers, you obscure the ideas you're trying to communicate or the effects you're trying to create.
---
Examples of figurative language: as sly as a fox, as cool as a cucumber, as pretty as a picture, as busy as a bee, as good as gold, as white as snow, as right as rain, as cute as a button.
---
When using figurative language, decide what impression you want to create for your readers. Relate the details of one thing to specific aspects of the other, helping your readers see something in a new, unexpected light.
---
Concluding Your eBook
Your ending or conclusion may point out important ideas or emphasize your purpose. You may save the best example, quotation, ironic fact, or humorous anecdote for last.
---
Readers may be left frustrated, wondering what happened to the character and how the situation was finally solved.
---
Readers experience frustration when they read a piece of writing that lacks a conclusion.
---
Bringing the story's topic to a close is the writer's last chance to make an impression.
---
---
Fun Social Skills and Therapy Game for Adults and Teenagers
CBT Therapeutic Family Game for Meaningful Conversations and Open Communication, Leading to Better Relationships. Great Counseling Tool.
GAMES IN 1 WITH 150 CARDS: Family conversation starter game. Create a culture of trust and understanding with questions addressed to teens and adults. Share funny stories, secrets, views and dreams in a fun and playful atmosphere. Create a culture of trust and understanding within the family and get to know each other!
---
---
---
If you do not have a website for your works, you can get your domain name(s) from GoDaddy.
I suggest at least getting YourName.com and YourName.net. Choose as many unique names as you want to publish your materials.
---
Understanding eBook Formats
Creating an eBook means converting your document into one or more of the several eBook formats. The most common are .epub, .mobi, and .pdf. If you convert your book into these three formats, you will be golden.
With Adobe .pdf, this is usually as easy as exporting the document to .pdf from within your word processing software.
---
Valuable Benefits of Using Adobe Acrobat Pro DC
---
Depending on whether you have a MAC or a PC, you will have access to different software to test these files. For example, if you have a MAC, you should download the free iBooks app and open your .epub file.
---
You can also download the different reader apps for your mobile device and test your book on your mobile device.
---
There are more than 20 standard eBook formats.
Although some are readable on multiple devices, you'll find no single structure that every device can read.
On top of that, screen sizes vary, so page sizes, image formats, image sizes, and other elements vary, too.
---
If you want your eBook to be readable on multiple devices, you'll probably need to publish it in multiple formats.
You should plan out which e-readers to target before you do your final formatting.
Your choice of devices will dictate which formats you can use, and from there, you'll need to research the exact specifications of each device so that you can design for it.
The most popular eBook file formats—the ones that most devices can read—include plain text, Adobe PDF, ePub, MOBI, and HTML.
---
Most e-readers can display images, although some, such as Amazon's Kindle, have only monochrome screens.
---
If you think people will read your eBook on a monochrome e-reader, make sure that the images look good in black and white.
---
---
RELATED ARTICLES
How to Format Your Book for Kindle Using Microsoft Word in 6 Easy Steps
Top Tips for Ebook Formatting in Word
---
---
How to Create an eBook with Canva Pro
Make your next eBook a bestseller with a professional design that catches the eye.
---
Just like in a bookstore, an online buyer will browse through multiple eBooks and will probably judge them by their covers, so for this reason, you need to make a great first impression.
---
When you create an eBook in Canva, you can rest assured that you'll have access to the most eye-catching and brilliant designs so that you have the best chance of standing out.
---
You'll get to choose between two different layouts for your e-book: reflowable or fixed.
---
A reflowable layout means you get responsive text and images, which is excellent for mobile since it adapts to screen size.
A fixed layout "locks" your content in place like a PDF and allows for interactive elements.
---
Readers might judge a book by its cover, but you'll also want to make sure the design around what's inside your eBook is entirely up to scratch.
---
Even if you feel more comfortable with words than design, Canva was created for design beginners.
---
With a fantastic library of templates and easy, drag-and-drop tools, you can create a professional-looking eBook from front to back.
---
The best part is, there's no need to hire a graphic designer or pay for expensive and complicated software to get your eBook out there for the world to see.
---
You see, even if you have zero design experience, you'll be able to create a professional-looking eBook that hits all the right notes with Canva.
---
Each multi-page layout provides visual default elements, colors, and fonts so that you always start on the right foot.
---
And if you want to change any colors or elements to make your eBook feel more like 'you,' then you can! It's easy.
---
Make an Impact with Images, Illustrations, and Icons
From your eBook cover to your very back page, let's face it, every page counts. That's why you'll want to make sure that every inch of your eBook is cohesive, sleek, and visually engaging. Whether it's an icon, vector, or pull-quote, there's so much versatility with Canva.
---
If your eBook needs to adhere to a specific brand palette, enter the hex code of the colors you need to use to customize design elements.
If it's images that you need, then you can choose from an enormous library of professional stock photos.
And if you fancy yourself a bit of an illustrator, you can even upload your drawings to give your eBook that artistic and personal touch.
Best of all, uploading and using your own images is completely free!
---
---
Launch Canva Pro
Sign up for a Canva Pro account. If you already have an account, log in and search for the "eBook" design type. Open a fresh page to get started.
---
SEARCH FOR AN EBOOK TEMPLATE
Canva's library of eBook templates includes layouts for every style and theme. You'll be able to view the front, inside, and back cover pages. Decide for yourself which pages to keep and which ones to toss or edit.
---
EXPERIMENT WITH FEATURES
Explore high-quality stock photos, images, illustrations, icons, and other graphics. Try out different color schemes, backgrounds, and font styles. Use the photo effects feature to apply filters and the collaboration tool to design with others.
---
KEEP CUSTOMIZING YOUR EBOOK STYLE
Make your eBook uniquely yours. Upload your own photos and images, add your own personal branding elements, or mix and match elements from different templates.
---
PUBLISH AND SHARE YOUR EBOOK
Once you're finished, download and save your eBook pages as PNG or JPG images and share them in just a few clicks. You can always return to the editor to make changes to your design.
---
---
CREATE AN ATTRACTIVE EBOOK COVER WITH CANVA PRO
Assuming you are creating your own cover, here is what you need to know. Again, we are talking about an art and a science… but this time, it is more of an art than a science.
Canva Pro has pre-designed templates to help you create an attractive cover page. You do not need to be a professional graphic designer.
People really do judge a book by its cover, especially when we are talking about books!
---
Sample eBook Cover Pages Designed with Canva Pro
---
Yes, writing an eBook takes time, effort, and energy. Yes, the next month looks incredibly busy already: but every month looks incredibly busy, right?
---
If you write a small, free eBook, you'll have a great piece of promotional content.
---
Or, if you write an eBook to sell, you'll be able to make money for months, even years, from just one month of work.
---
Congratulations! You're on your way to finishing your eBook! Reward yourself with something special.
---
---
---
---
---
Resources to Help You Publish Your eBook
How to Publish and Distribute eBooks with Smashwords
---
Self-Publish Your eBooks with Rakuten Kobo
There has never been a better time to be an author. Writers have more opportunities than ever to publish and reach readers around the world.
Rakuten Kobo's Director of Kobo Writing Life, Christine Munroe, shares everything you need to know about publishing through Kobo's free self-publishing platform, Kobo Writing Life.
By the end of the webinar, you'll be ready to upload an eBook to Kobo's catalog, promote your book, and set up an affiliate account to make extra revenue from every sale.
---
• How to self-publish—and why you should
• The 10 things top Kobo Writing Life authors have in common
• The benefits of self-publishing with Kobo
• Non-English markets that are growing right now
• How to set up an affiliate account as an author
• How to sell more eBooks
---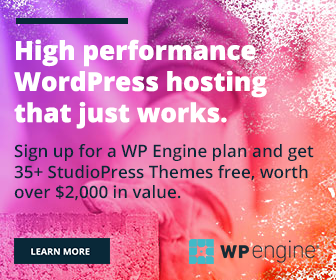 ---
Tell Your Life Story: The Write Your Own Autobiography Guided Journal
---
Turn Words Into Wealth: Blueprint for Your Business, Brand, and Book to Create Multiple Streams of Income & Impact
---
Amazon Basics Low-Back, Upholstered Mesh, Adjustable, Swivel Desk Chair
---
Marketing and Promoting Your eBook
For marketing, Constant Contact's Email Marketing Templates makes it easy (United States & Canada).
---
Pin It to Pinterest
---
Guide to Writing, Designing, and Publishing Your Best-Selling eBooks
---
---
With the growing popularity of eBook readers, more and more people are reading on a screen than from printed books. More authors are getting into the act. Why not you? Maybe you're a budding author who wants to self-publish. Or maybe you create how-to manuals and want to distribute documentation in a slightly different way.…