---
Simone is regarded as one of the Most Influential Recording Artists of 20th-century Jazz, Cabaret and R&B genres. Her music spanned styles including Classical, Folk, Gospel, Blues, Jazz, R&B, and Pop.
---
To make a living, Simone started playing piano at a nightclub in Atlantic City. She was told in the nightclub that she would have to sing to her own accompaniment, which effectively launched her career as a Jazz Vocalist.
---
I Wish I Knew How It Would Feel to Be Free
---
Yamaha Arius Series Console Digital Piano with Bench, Dark Rosewood
---
This site has an affiliate marketing relationship with advertisements. I may receive a small referral fee or commission if you sign up for services or purchase a product. This allows me to continue to create content.
---
Throughout her career, Simone assembled a collection of songs that became standards in her repertoire. Some were songs that she wrote herself, while others were new arrangements of other standards, and others had been written especially for the singer.
---
Simone's bearing and stage presence earned her the title "the High Priestess of Soul.
---
---
LEGO® Grand Piano!
---
Jazz trumpeter Miles Davis spoke highly of Simone, deeply impressed by her ability to play three-part counterpoint (her two hands on the piano and her voice each providing a separate but complementary melody line).
---
In 2010, a statue in her honor was erected on Trade Street in her native Tryon, North Carolina.
---
In 2016, Simone posthumously received a nomination for Best Music Film for the Netflix documentary What Happened, Miss Simone?
---
What Happened, Miss Simone?: A Biography
---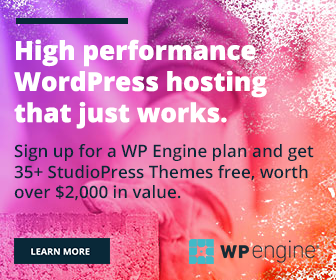 ---
In 2018, she received a nomination for Best Rap Song as a Songwriter for Jay-Z's "The Story of O.J." from his 4:44 album, which contained a sample of "Four Women" by Simone.
---
In 2018, Simone was inducted into the Rock and Roll Hall of Fame by fellow R&B artist Mary J. Blige.
---
Simone's music has been featured in soundtracks of various motion pictures and video games. Frequently, her music is used in remixes, commercials, and TV series including "Feeling Good."
---
Feeling Good by Nina Simone
---
---
Nina: Jazz Legend and Civil-Rights Activist
A stunning picture-book biography of the High Priestess of Soul and one of the greatest voices of the 20th century.
---
Princess Noire: The Tumultuous Reign of Nina Simone
---
John Legend Performed "Feeling Good" for the Biden-Harris Inauguration in 2021
---
---
I Put A Spell On You: The Autobiography of Nina Simone
Simone has created for herself a world of magnificent peaks. Often compared to Billie Holiday and Edith Piaf, Simone is known as one of the greatest singers of her generation.
---
She has recorded 43 albums, ranging from blues to jazz to folk. Her song "Young, Gifted, and Black" became the anthem for the Civil Rights Movement and thrust her beyond international stardom into the center of activism.
---

---
To Be Free: The Nina Simone Story (Audio CD)
Nina Simone 1967-1972: Sugar In My Bowl
---
I Put A Spell On You (12 songs, 1965)
---
Nina Simone: Silk & Soul (12 songs, 1967)
Sunday Morning Classics by Nina Simone (on Vinyl)
---
ANGELS HORN Vinyl Record Player, Hi-Fi System Bluetooth Turntable Players with Stereo Bookshelf Speakers
---
Summer of Soul—A Documentary Featuring Nina Simone, Stevie Wonder & Other Soul Artists
---
Lauryn Hill performed "Feeling Good" at the 2018 Rock & Roll Hall of Fame Induction Ceremony
---
---
---
Nina Simone: American Singer/Songwriter & Pianist
---
---