---
Guest Contributor Emma Brown shares some tips to help make your transition from motherhood to entrepreneur smoother and more successful. It doesn't get more rewarding than being a parent. But it's also among the most demanding roles you can have, especially when balancing caring for your little one with starting a business.
---
Tying Up Loose Ends
Before venturing into business, you'll need to complete some basic tasks. These include (but are not limited to) writing a comprehensive business plan, selecting the proper legal structure, and researching competitors.
---
The Entrepreneur Handbook explains that a carefully considered business plan will provide a roadmap of objectives and help you identify potential risks and opportunities. Choosing the appropriate legal structure is essential to ensure your company's adherence to all applicable laws and regulations. Conducting a competitor analysis will let you access the competitive landscape of your industry and find techniques to gain an edge over your rivals.
---
Your Brand Name
Good brand names are easy to pronounce, recognize, and remember. Brand names should give the right image to the buyer. Brand names must also be legally protectable. Choosing an effective brand name is becoming more difficult since new product introductions are increasing each year.
---
Business Plan Template
How To Write a Business Plan: Business Planning Made Simple
---
Establish Your Priorities and Goals: Strategic planning involves determining your primary objectives, organizing, and getting things done. Make a list of your short-term and long-term projects. Review and revise it regularly. Re-arrange in order of importance or deadline.
---
Designating a Home Office
One of the first steps to creating a successful business is setting up an office space in your home. Toolbox Divas points out that you'll need a quiet place to work where you can focus on tasks without constant interruption from your children.
When selecting furniture and organizing supplies, keep safety in mind by avoiding sharp edges or anything that could be hazardous for curious babies and toddlers! Consider the needs of other children who might also use the space.
---
---
Do the Most Important Work When You Are at Your Best: Work on high-priority items when you are mentally alert and low-priority projects when your energy has ebbed. Rising earlier allows you to knock out items before office or staff meetings begin. Perhaps that can include reading all your emails; don't forget to check your spam/junk folders daily; you may be missing out on some vital information. Clean out your email—read, respond, move to a folder, delete, or forward to someone else to handle.
---
---
Handling Interruptions: Unscheduled visitors, incoming phone calls, and even email can play havoc with your planned daily schedule. If you are working on a deadline, learn how to handle long-winded callers. "Listen, I'm working on a tight schedule right now; I'll have to talk to you later." If you're working from home, interruptions can come unexpectedly from the kids or the pets…a barking dog! No matter the interruption, don't get side-tracked. Focus on completing that task.
---
---
Setting a Schedule
Having a flexible schedule is vital when caring for your baby and business. Set aside specific times of the day to devote yourself entirely to work tasks while someone else takes care of childcare (e.g., babysitter, relative, friend), but leave room for naps and accidents! Establishing patterns will help you and your baby adjust better to any changes that come with launching and running your business.
---
Creating Engaging Content
You probably know how important it is to have marketing content. The problem is managing content can be overwhelming when juggling motherhood duties. This is where outsourcing to an experienced digital marketing agency specializing in SEO comes in handy. These website experts play a key role in understanding your site's overall health and helping optimize your branding efforts. Increasing search engine ranking is just one way visitors will be drawn to your site; the next step is seeing what type of content is most effective in your overarching content marketing plan so you can grow your audience.
---
If you do decide to take this on yourself, try breaking up larger projects into smaller tasks to avoid feeling too overwhelmed. Perhaps set aside half an hour daily for writing blog posts or creating social media content instead of trying to complete it all at once.
---
Make Money From Blogging: How to Start a Blog While Raising a Family (Make Money From Home) by Sally Miller & Lisa Tanner
---
Taking time to produce engaging and informative content will gradually build credibility and trust in your brand, which is the key to developing your customer base and increasing sales. By being consistent and producing quality content over time, you'll cultivate relationships with customers who will become loyal fans.
---
---
Marketing is the link between your company and consumers. If you are to succeed, whether your company is profit-oriented or non-profit, consumers need to be served. Marketing is a value-creating function. Time utility is created by having products or services available when the consumers want to purchase them. Marketing is more than just selling. Buying and selling are the exchange functions of marketing. All companies must "sell" their products and services to someone if they are to succeed.
---
---
Promotional Strategies
Today, a significant portion of advertising in the United States is informational. Marketers often develop their promotional strategies to differentiate their products and services from their competitors. The most common objective of a promotional system is to increase sales.
---
Advertising
For many companies and organizations, advertising is the most effective type of non-personal selling communications to many potential buyers. Product advertising involves the selling of a product or service.
---
Tailwind is the social media scheduling tool that gets real results in less time. Pinterest and Instagram Marketing. Design beautiful Pinterest Pins.

---
Use Instagram to market your business. Drive traffic from these sites to the web pages where it will convert to sales.

---
Establishing an Invoicing System
After launching your company, set up an invoicing system as soon as possible so new clients can pay you promptly and easily via credit card, PayPal, or any other method. Doing so will save you valuable time and energy from tracking down payments.
Many software programs can make managing invoices easy; research them ahead of time so you can take care of all payment-related matters before dealing with customers. As you establish your payment terms, remember to clearly state how, when, and where customers should send their payments.
---
Quicken Home & Business Personal Finance
Track personal and business transactions all in one place.
---
Investing In Comfy and Versatile Clothing
---
Finding Sitters Who Can Help Out
Finding a good babysitter should be high on your list of priorities as you build your venture as a mompreneur. Whether this means hiring someone part-time or relying on family members or friends in times of need, having reliable help will make all the difference between success and failure.
Here are some of the best online resources for finding reputable babysitters:
Helpr
Care.com
Sittercity
UrbanSitter
Bambino
Sitly
Sitter Pro
---
---
Conclusion
Balancing motherhood with entrepreneurship isn't going to be easy, but don't ever think it's impossible! With enough planning and organization, you can successfully launch your business while ensuring your family gets all the love and attention they deserve. Start by creating a home office, strategizing your marketing content and invoicing, finding a babysitter, and implementing the other ideas above. You'll be a thriving mompreneur in no time!
---
---
Managing a business is a time-consuming process. Business managers are busy people who are expected to accomplish a myriad of goals in a limited amount of time. Time management is the process of allocating one's time effectively, and it is a crucial element of managerial success. Once you know the value of your time, you can quickly identify the activities where it is cost-effective for you to spend your time.
---
TubeBuddy is a FREE browser extension & mobile app that integrates directly into YouTube to help you run your channel with ease. Use various tools to help promote your business brand promotional videos, including instructional and teaching from home videos across the web.
---
---
Time Management is a significant ingredient in your daily activities. Focus on activities that will yield the most results. The Pareto Principle of time management states that 80% of your goals can be accomplished in 20% of your time if you allocate it effectively.
---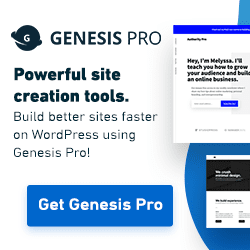 ---
Launching Your Business with Minimal Capital: A Blueprint for Success
Mastering DIY Marketing: Essential Skills and Strategies for Small Business Owners
Product Reviews: Baby Cribs and Bassinets
How to Start Your Jewelry-Making Business
Creative and Fun Hobby Projects for Adults and Teens
How to Become a Social Media Influencer
Influential Women in World History
Positive Benefits of Walking, Jogging, and Running
Guidebooks to Sustaining Love and Healthy Long-Term Relationships
---
---
Starting a New Business as a New Mother: Tips for Thriving
---
---