---
Atlanta is the place to be. Are you ready to make a move?
---
Find Your Perfect Home in the Right Location at an Affordable Price
With a strong buyer's market, combined with nearly all-time low mortgage rates, now's the time to get a great deal on the right home for you.
Potential buyers shouldn't wait.
Mortgage interest rates are at historic lows right now. In the long-term, home investment is an excellent opportunity in the Atlanta area.
---
Atlanta is a Great Place to Live
Atlanta is one of the most diverse cities in the south. There are many reasons to move to the Atlanta, Georgia, area.
Employment opportunities abound, the housing market is robust, and people can choose either an urban lifestyle or a suburban way of life within the Metropolitan Atlanta area.
---
Top Reasons People Relocate to Metro Atlanta
There is great diversity among those who relocate to Atlanta.
Business/Corporate Relocations to Atlanta
College Students Move to Attend Colleges and Universities
Family Relocations to Atlanta
Job/Work Relocations to Atlanta
Organizations Relocate to Atlanta
Retirees Relocate to Atlanta
Many Sports Players Relocate to Atlanta
---
---
Major Sports in Atlanta
Atlanta Braves Baseball
Atlanta Falcons Football
Atlanta Hawks Basketball
Atlanta United FC Major League Soccer
Atlanta Gladiators Ice Hockey
Atlanta Motor Speedway—NASCAR Race Track
---
---
Golf and Country Club Living in Atlanta
Alpharetta Country Club
Atlanta Country Club in Marietta, GA
Atlanta National Golf & Country Club in Alpharetta
Berkeley Hills Country Club in Duluth, GA
Brookfield Country Club in Roswell, GA
Cherokee Town and Country Club in Atlanta
Country Club of Gwinnett in Snellville, GA
Country Club of the South in Alpharetta, GA
Country Club of Roswell, GA
Dunwoody Country Club in Dunwoody, GA
Eagle's Landing Country Club in Stockbridge, GA
Echelon Golf Club in Alpharetta, GA
Horseshoe Bend Golf Course in Roswell, GA
Indian Hills Golf & Country Club in Marietta, GA
Milton Country Club in Alpharetta, GA
Pinetree Country Club in Kennesaw, GA
Rivermont Golf and Country Club in Johns Creek, GA
Smoke Rise Country Club in Stone Mountain, GA
St. Ives Country Club & Golf Club in Duluth, GA
St. Marlo Golf & Country Club in Duluth, GA
Sugarloaf Country Club in Duluth, GA
---
College Sports Teams in Atlanta
Georgia Tech Yellow Jackets
Georgia State Panthers
Kennesaw State Owls
---
---
Film and Media Production Studios in Atlanta
---
---
When people contemplate whether or not they should choose a particular city as their new home, they always consider living costs.
This consists of several elements, from the affordability of housing and food to the job market's health and access to diverse cultural opportunities.
---
Discover the Hidden Secrets to Living in Snellville, Georgia
Snellville's convenient Gwinnett County location is approximately 18 miles east of Atlanta and 45 miles west of Athens.
---
---
No matter where you relocate in Atlanta, you have to have a roof over your head.
The Atlanta area has a great variety of home options, from single-family homes, townhouses, and condominiums to a bustling rental market.
---
It also boasts a level of affordability that makes it more attractive than many other large cities.
---
---
Fortunately, Georgia's ranking is pretty impressive when it comes to the cost of living. And this affordability in the housing market benefits a range of home buyers.
---
Affordability is perfect for many homebuyers, who often feel priced out of the market in other high-priced cities.
---
---
Many people moving to Atlanta come from coastal hubs and major cities like San Francisco, New York, Los Angeles, Chicago, Washington, D.C., among many others.
Once you move to Atlanta, Peachtree is a name you'll see on street signs, business names, and elsewhere throughout the city.
---
---
Retirees Moving to Metro Atlanta and Suburbs
Also making Atlanta home are Retirees. Whether you desire to live in a Low-Rise or High-Rise Condominium with a Skyline View, Concierge and On-Site Amenities, or a Low-Maintenance Townhome, there are many gorgeous homes to choose from.
---
---
Atlanta Suburbs have high-quality low maintenance houses to settle down during your golden years thanks to affordability, quality of life, healthcare, and availability of recreational activities.
---
There are plenty of 55+ New Construction Homes with a wide range of floorplan layouts.
---
Of course, singles and families love Atlanta as well.
---
---
5 Counties in Metro Atlanta are Attracting Many New Residents:
Cobb County
Dekalb County
Fulton County
Gwinnett County
Henry County
---
---
TIP: USE A REALTOR® TO FIND A HOME IN ATLANTA
---
If you're thinking about buying, leasing or selling property in the Atlanta or surrounding area:
Contact Mrs. King at 8th & Oak Realty Today to Get the Process Started! (404) 337-9208
Specialties: Buyer's Agent | Seller's Agent | Relocation | Property Management
---
She will guide you through the process of purchasing:
Residential Single-Family Homes
High-Rise and Low-Rise Condominiums
Brownstones, Townhomes or Townhouses
Duplex and Multi-Family Investment Properties
---
---
9 Things to Consider When Looking for Your Perfect Home
To find your perfect home, you should consider the following:
General Price Range of the Home You Can Afford
Square Footage of the Home You Need
General Location or Area
Travel Distance To and From Work
Style and Layout of Your Desired Home (Single Level, 2-Level, etc.)
Garage Space (1-Car Garage, 2-Car Garage, 3+ Car Garage
For Condominiums (Covered Parking Garage, Uncovered Parking Space)
Number of Bedrooms and Bathrooms You Need
School District for Your Children
---
---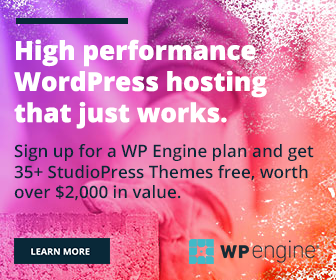 ---
Note: This site has a marketing affiliate relationship with advertisements. I may receive a small referral fee or commission if you sign up for services or purchase a product. This allows me to continue to create content.
---
Popular Residential Areas in Metro Atlanta and Suburbs
| | | |
| --- | --- | --- |
| Buckhead Atlanta | Brookhaven Atlanta | Midtown Atlanta |
| Alpharetta | Johns Creek | Avondale Estates | Chamblee | Doraville |
| Conyers | Decatur | Druid Hills |
| Duluth | Dunwoody | Grayson |
| Lithonia | Loganville | Marietta |
| Norcross | Peachtree City | Peachtree Corners |
| Rex/Stockbridge | Roswell | Sandy Springs |
| Lawrenceville | Snellville | Loganville | Smyrna |
| Stone Mountain | Tucker | Vinings |
8th & Oak Realty
---
---
Executive Homes for Lease/Sale
If you are relocating to the Metro Atlanta area due to a business or corporate relocation, using a knowledgeable Atlanta REALTOR® will be in your best interest.
Your Atlanta REALTOR® will locate the right home in the right location at the right price for you.
The typical cost of using a REALTOR® to find your new home for lease is one month's rent.
Rental properties often require 3 months deposit—Security Deposit, First Month's Rent, and Last Month's Rent.
---
---
Your REALTOR® will show you homes for lease or sale, negotiate the terms and price of a home purchase.
Buyer's Agents represent the home buyer in the purchase and sale transaction.
---
---
Did you know that by creating an Exclusive Buyer Brokerage Agreement with your Realtor, you not only get someone representing you but…
---
Having a Buyer's Agent represent you in buying a home doesn't cost you a dime.
---
The Buyer's Real Estate Agent gets their commission paid by the Home Seller, not the buyer. One less cost for you to pay.
Buyer representation is easy to enter into and will support ONLY your interests.
This includes finding your home, assisting with finding a mortgage lender, negotiating the best possible deal for YOU, and helping you close on your new home.
Your Atlanta REALTOR® will keep everything about you and your deal Confidential!
---
---
Leasing a Condo, Single-Family Home, or Townhouse in Atlanta
---
#1 Tip: Check Your Credit History & Scores Before Submitting a Lease Application
---
3 Essential Tips for Home Buyers Relocating to Atlanta
If you're in the market to buy a home anytime soon, and you want to find the perfect home at the best possible price, terms, and financing, there are THREE things you need to do upfront:
FIRST, understand and get control of your personal emotions about the purchase of your home.
SECOND, get the most valuable, important information available, so you make a prudent and educated decision.
THIRD, become informed about the very best financial resources and products to fit YOUR needs…NOW, not later.
---
---
After all, buying your home is very different from any other financial transaction.
It isn't just a "home"; it's a transaction that affects your monthly overhead expenses… your ultimate net worth…your retirement…your kid's education…and much more.
---
---
So it's no surprise that buying your home may involve a bit of fear, anxiety, frustration… or even excitement for that next move in your life.
The secret is…try not to let these emotions get in the way of a prudent purchase.
---
Be Financially Prepared—Ahead of Time!
Many people go about the home-finding process backward. They go through the entire process of searching, evaluating, and writing an offer on their home, WITHOUT being financially prepared
And it usually costs them money. Big money!
Completing a few things upfront before you go searching will save you a lot of money, time, and hassles. What are those things? Here are three of them:
First, find a MOTIVATED lender.
---
---
What you want to do is find a mortgage lender who is MOTIVATED to take your loan.
One who represents many different products and can offer you many options for making
your loan most affordable.
---
Here's an important tip: Ask your REALTOR® to refer one or two lenders to you.
Why? Because agents have power over lenders because they send them lots of clients.
It's not just YOU alone talking to them.
If they don't give you first-class service, the agent who sent you will refer (ALL) their clients to someone else. So, they're motivated to SERVE YOU.
And the minute you have a problem with your loan, you can turn to your agent…who has much more influence and leverage over the lender than you alone.
After all, your agent and lender both want to see the transaction close.
---
There's power in numbers and influence. Use it to your advantage.
---
Now, the second thing you want to do is GET PRE-QUALIFIED with a lender.
Better yet, try to get PRE-APPROVED.
Plus, there's one more reason to get pre-qualified or approved…
You Will Have Much More Power To Negotiate
Price and Terms When You're Financially Qualified!
The third way to become financially prepared is to have good credit and deposit funds available immediately.
---
---
How Quickly Should You Apply for a Mortgage Loan?
Many purchase and sale agreements require buyers to apply for a mortgage within a specific time period, say seven days after the contract is signed.
This is a negotiable item, however, and can be any period agreeable to both parties.
This is an important matter because if an application is not made, then a buyer may be in violation of the sale agreement.
A violation of the sale agreement, in turn, could be grounds to forfeit the deposit.
Thus, buyers should go through the sale agreement with great care before signing to assure that all obligations are known and understood.
When you meet with a lender, be sure to obtain a letter stating that you met and showing when.
Immediately provide this Pre-Approval Letter to the seller's broker in the manner required by the sale agreement.
A home is a substantial purchase. Not just in terms of dollars but also the sense of status, ego, and commitment.
And because it is such a transforming event, it naturally and reasonably causes some concern.
---
---
Submitting a Purchase Offer on a Home in Atlanta
A purchase and sale agreement typically includes both a purchase price for the property as well as terms and conditions.
It sometimes happens that a buyer will make an offer subject to specific terms, such as I'll buy your house, but I want to keep the washer and dryer, chandelier, etcetera.
---
The Atlanta home market is highly competitive. Homes are selling fast. Sellers are receiving multiple offers and have to make a tough decision about which offer to accept.
---
Submitting Your Best Offer is highly recommended. Of course, everything is negotiable.
---
A successful purchase and sale transaction depends on two things:
---
Your Motivation to Buy a Home
The Seller's Motivation to Sell Their Home
---
If you are serious about purchasing a home, it is vitally important to have your credit and finances in order.
Your REALTOR® will guide you through the entire process of completing the paperwork, submitting the offer, negotiating on your behalf through the seller's acceptance of your offer.
---
Homeowner's Association Fees
Some condos, townhouse communities, or subdivisions have property associations.
These associations require all homeowners in that community to abide by specific by-laws and to pay dues or fees to cover the upkeep of common areas, such as the swimming pool, tennis courts, or entrance to the community.
So be sure to ask your real estate agent about this before you agree to purchase a home.
---
5 Things to Know About Buying a New Home
What is a Seller Contribution?
Lenders will generally accept seller contributions as part of a transaction providing they are written into the sale agreement, fully disclosed, and only represent a limited fraction of the sale price.
One possible contribution is if the Seller agrees to pay a portion of the Buyer's closing costs. It's a thought that goes a long way with cash-strapped buyers.
Different loan programs have different contribution caps.
---
---
What Stays With a Home and What Goes?
In general, items that are physically attached to and intended to be part of a home are expected to stay.
For example, if there is a built-in dishwasher, it should stay. If the sellers take it, there would be a large hole in the kitchen cabinets.
Items that stay are called "fixtures," but it is sometimes difficult to determine what is or is not a fixture.
Moreover, one can "create" a fixture in a purchase offer by saying that as a condition of the deal, the chandelier (or whatever) will stay.
The best approach to fixtures is to list what stays in the purchase offer.
---
---
What is a Contract Contingency?
A purchase and sale agreement between buyer and seller typically outlines a series of obligations for each party.
Also, usually, a purchase and sale agreement has one or more clauses that make the transaction dependent on certain events.
Such contract language is a contingency, and the agreement itself can be seen as a "contingent" arrangement.
For example, you will buy the Smith house if you can get a mortgage at not more than 2% and one point.
If such financing is not available, if the contingency has not been met, then a contingency may provide that the deal will fall through and your deposit will be returned in full.
The words used in a sale agreement outline important rights and terms and should be written and reviewed carefully.
Your REALTOR® is knowledgeable about contract contingencies.
---
---
Must I Physically Attend Closing?
Check with your closing provider, but in most jurisdictions, if not all, the answer seems to be "no."
The purpose of the closing is to assure that all requirements of the purchase and sale agreement have been met.
The closing papers need to be signed by all parties to the transaction and often notarized or witnessed.
However, the signing process need not be done at the closing table.
Documents can be reviewed and signed electronically or printed and signed and sent to the closing provider by overnight delivery.
---
---
Does It Make Sense to Buy Real Estate For Cash?
The decision to pay cash or not pay cash includes both economic considerations and personal choices. Many people prefer a home that is free and clear of all debt.
Several advantages can be obtained by paying all cash:
There is no mortgage application and no need for private mortgage insurance.
There is also no mortgage interest to write off.
Probably the best answer works like this: Is there a better place to put your money? Is there an alternative investment that will produce like returns with equal risk?
---
Is it simply more comfortable as a matter of personal preference to pay cash?
Tip: If you elect to pay all cash, be sure to insist on the protections that a lender would want: a title inspection, title insurance, survey, termite inspection, appraisal, etc.
It may be worthwhile to sit down with a tax professional or a fee-only financial planner to review the consequences of paying all cash or financing.
---
---
Home Relocation Expenses
If you move because of your job, you may be able to deduct the cost of the move on your tax return. The IRS offers the following tips about moving expenses and your tax return.
In order to deduct moving expenses, your move must meet 3 requirements:
The move must closely relate to the start of work. Generally, you can consider moving expenses within one year of the date you start work at a new job location. Additional rules apply to this requirement.

Your move must meet the distance test. Your new main job location must be at least 50 miles farther from your old home than your previous job location. For example, if your old job was three miles from your old home, your new job must be at least 53 miles from your old home.

You must meet the time test. After the move, you must work full-time at your new job for at least 39 weeks the first year. If you're self-employed, you must meet this test and work full-time for a total of at least 78 weeks during the first two years at the new job site. If your income tax return is due before you've met this test, you can still deduct moving expenses if you expect to meet it.
---
---
Reimbursable Relocation Expenses
Relocation expenses are the costs associated with relocating an employee from one location to another.
Depending on the type of relocation, i.e., a new hire, a current employee within the US, international, etc., these expenses may include: roundtrip transportation for a house-hunting trip for an employee and/or spouse, transportation of the employee or employee and family to the new worksite, shipment of household goods, temporary storage, real estate expenses incurred in home sales and purchases, home marketing incentive, property management expenses in lieu of a home sale, shipment of a privately owned vehicle, temporary quarters subsistence, and use of a relocation services provider.
---
If you can claim this deduction, here are a few more tips from the IRS:
Travel. You can deduct transportation and lodging expenses for yourself and your household members while moving from your old home to your new home. You cannot deduct your travel meal costs.

Household goods and utilities. You can deduct the cost of packing, crating, and shipping your things. You may be able to include the cost of storing and insuring these items while in transit. You can deduct the cost of connecting or disconnecting utilities.

Non-deductible expenses. You cannot deduct as moving expenses any part of the purchase price of your new home, the cost of selling a home, or the cost of entering into or breaking a lease. See Publication 521 for a complete list.

Reimbursed expenses. If your employer later pays you for the cost of a move that you deducted on your tax return, you may need to include the payment as income. You report any taxable amount on your tax return in the year you get the payment.

Address Change. When you move, be sure to update your address with the IRS and the U.S. Post Office. To notify the IRS file Form 8822, Change of Address.
---
Hopefully, the tips and information in this article will help you have a better understanding of some of the aspects involved with the purchase of your next home in the Metro Atlanta area.
---
---
Are You Facing Any of These Situations Trying to Find a New Home?
You're looking to make one of the most important purchases of your life, and you don't want to get burned because of not knowing who you can trust or making a mistake that could cost you thousands of dollars later.
You do not know the values in the Atlanta marketplace, and you want to be assured of getting the most that you can for your money without having any regrets after you have closed escrow.
You don't where to start.
---
---
---
Discover the Hidden Secrets to Living in Snellville, Georgia
5 Key Ways to Protect Your Family's Home Networks
---
---
Moving & Relocating to Atlanta
Contact 8th & Oak Realty Today!
---
---
---
Summary
Article Name
Moving and Relocating to Atlanta: How to Find Your New Home
Description
Atlanta is the Place to be in 2021 and Beyond. Are You Ready to Make a Move? [Guide to Finding Your Ideal Home in the Right Location at an Affordable Price]
Author
Teresa's Business and Lifestyle Improvement Blog