---
Here are a few reasons why you should use WordPress—and what makes it the best and most popular platform on the internet. Even if you're a basic user, it's relatively easy to get started.
---
There are two WordPress hosting options. If you want a host for your high-traffic website or you have little to no knowledge about hosts, managed hosting will work better for you.
A Managed WordPress Hosting Provider aims to help you maximize productivity.
You can focus on what you do best around your business and leave all the technical aspects to professionals.
You do not need any experience or expertise to deal with managed WordPress hosting.
---
WordPress itself is 100% free, no fees attached, no strings attached. You can download the software from WordPress.org and it does not cost a thing.
Even though it is free, you still need a host provider for your WordPress site. There are two options for hosting:
---
SELF-HOSTED is where you take care of the hosting costs, maintenance and security responsibilities.
MANAGED HOSTING. You pay a company to take care of the hosting and much of the maintenance and security for you.
---
Managed Website Hosting
Its major benefit is that it ensures excellent website security. With managed website hosting, you can have peace of mind knowing that everything is under web hosting experts' care as you focus on other business.
The hosting providers will take care of all critical issues such as backups, WordPress updates, and security checks.
Your website will be safe, and the files undergo back-ups every day.
A Site Health Status screen will display critical issues that need to be addressed to improve your site's performance.
---
Managed hosting is therefore only recommended if you are not knowledgeable on the technical aspects of WordPress. It is the go-to option for most established businesses or individuals with high traffic sites (Eric Kahuha, Data Scientist).
---
ThinkPad T14s Gen 2 Intel (14") – Storm Grey
---
Managed WordPress Hosting
With managed WordPress hosting, speed is guaranteed.
The host provides the latest technologies to ensure that your website loads fast and the security is of the best class.
This is essential, especially in the current digital era, where hackers and malware attacks are prevalent.
---
---
WP Engine's Managed WordPress Hosting
With WP Engine & StudioPress, you can build remarkable website experiences with the agility, performance, and intelligence that the market demands so you can drive your business forward, faster.
WP Engine serves approximately 90,000 customers in over 140+ countries.
WordPress is a great CMS that makes it easy to get started and run a content-driven business.
---
Fully managed service geared towards WordPress sites
Boost Website Performance
Build, test, and deploy sites faster with powerful Genesis themes
StudioPress themes that will ensure a secure and search-engine-optimized foundation for WordPress experiences that drive business results.
---
---
Move your existing sites to WP Engine's platform with no downtime
Access to over 50,000 plug-ins
WP Engine has launched a new eCommerce hosting solution for businesses looking to take the leap into online sales or make more money faster with their existing WooCommerce store.
---
Snapshot of WP Engine's WordPress Features
35+ Premium StudioPress Themes included for free on every plan
3 environments on each site: Development, Staging & Production.
Automated migration plugin
Automated backups
Automatic core updates
Page Performance Tool included for free
World-Class WordPress security from Global Edge Security
WordPress optimized platform
Automated SSL certificates
18 data centers available globally
SSH Gateway
Fully Optimized WP Engine DevKit
60-day money back guarantee
---
WordPress has become so much more than a blogging platform.
It's a full-featured content management system, which means it's also more than just a website.
Let's talk about the benefits of WordPress for, not just your business blog, but your company's entire website.
---
ThinkCentre M90a (23.8") All-in-One Desktop Computer
---
Is WordPress Just For Blogs?
WordPress isn't only for blogs or websites. It is one of the most powerful content management systems in the world.
Unfortunately, many small business websites are basically brochures that tell everyone who you are, what got you started, how to contact you, and a few pages about what you sell.
But that's it. They don't do anything more than that.
---
A blog is a collection of articles and stories about a variety of topics. It's a public diary of sorts, covering an endless number of topics.
---
ThinkPad X12 Detachable (12″, Intel) Tablet
---
Content Management System
A content management system not only lets you build those web pages and write those articles, it makes it so simple to do.
You don't even need to hire a professional webmaster every time you want to make a simple change.
---
---
This means WordPress can do so much more than blogging. Adding a blog article is fairly easy:
At its most basic level, you just type in your information, add a few images, hit Publish, and you're done.
---
Adding a new page to your website is just as easy.
The window where you enter your information is the same.
The formatting commands are the same.
The method for adding photos and videos are the same.
It's the same interface; the only difference is when you press Publish, the thing you created is a web page, not a blog post.
---
This means once you have your domain name and hosting space, you can build your website yourself, and then later add blog articles yourself.
---
Benefits of Using WordPress
Here are a few reasons why the benefits of WordPress make it your best choice for your personal or business website.
A Wide Variety of Themes to Choose From
The theme is the outer layer of your website—the face, the facade, the style, the part that makes it look pretty.
With WordPress themes, you can change between any number of different styles and layouts without having to dig into the guts of your code.
Choosing a theme may be the hardest part of setting up your blog because there are literally thousands of themes you could choose from.
Themes where the navigation bar is on the left, others where it's on the right. One column, two column, three column layouts.
Magazine and newspaper style versus traditional style. A nearly limitless number of color combinations and design choices.
You can even choose between free and premium themes.
---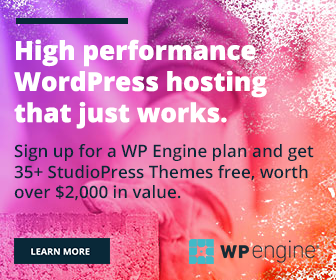 ---
Premium WordPress Themes
Many of the premium themes are professionally designed and are built to have additional capabilities like helping with your SEO or working on mobile devices as well as desktop computers.
There are some free themes that are equally as good as the premium themes, but be careful of free themes that seem to be missing a few components or doesn't have a few of the bells and whistles that the premium themes do.
There are plenty of other themes available, including themes that are designed specifically for a particular industry.
---
Adding Website Content with WordPress is Quick and Easy
With WordPress, adding website content is simple. You can quickly create a blog post or page with ease.
With Themes, all the design work is already done and pre-installed, and the beautifully-themed page or post was created as soon as you clicked the mouse in the previous sentence.
You can add a Photo or Video by clicking the Add Media button.
---
---
You can create a hyperlink by highlighting a piece of text and then clicking the button that looks a little like a chain.
As far as the rest of the buttons go, you only have to mouse over each one to see a little box pop up that tells you what the button does.
You can update your plugins, theme, and even WordPress itself in a matter of minutes. You can change your theme without losing a single picture or blog post.
---
---
Recap: 3 Powerful Benefits of Using Managed WordPress Hosting
Content Management System
Boost Website Performance
eCommerce Features
---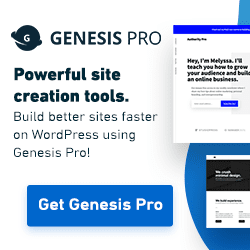 ---
Pin It to Pinterest
---
3 Powerful Benefits of Using Managed WordPress Hosting
---
---